This Bacon Cheddar Ale Cheese Spread is full beer, bacon, and cheese and is perfect for parties or just an average day.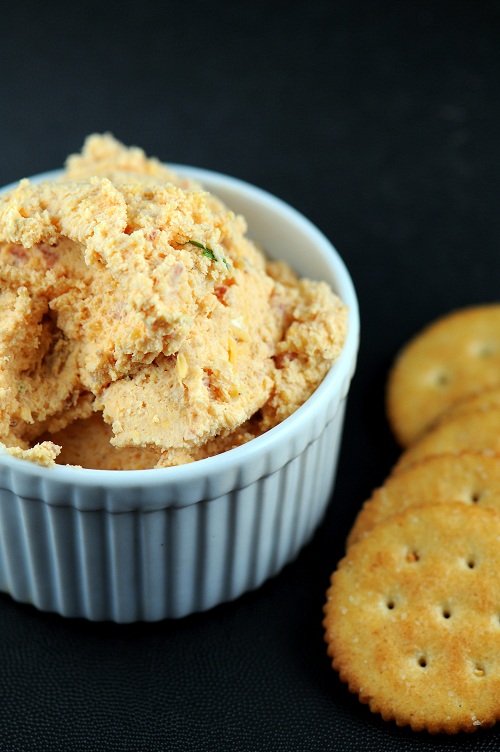 So I had planned on writing some great post and that didn't happen.
Instead I went to work on a project for Tablespoon but clearly didn't not think things through because I needed to open a jar of jam.
Which sounds harmless enough except that it's like THE number one thing I can't do with my hand and I learned I have not mastered opening with the left hand.
So for 40 minutes I attempted to open a jar.
My fiance is already going and buying me an opener.
And even though I finally got it open when I went to get the loaf pans and they weren't there I just sort of sunk to the kitchen floor.
Then proceeded to bawled my eyes out (the loaf pans were not there because my fiance was being a helper and washed them and put them away…just not where they go. 🙂
I'm sure some of you can relate to that).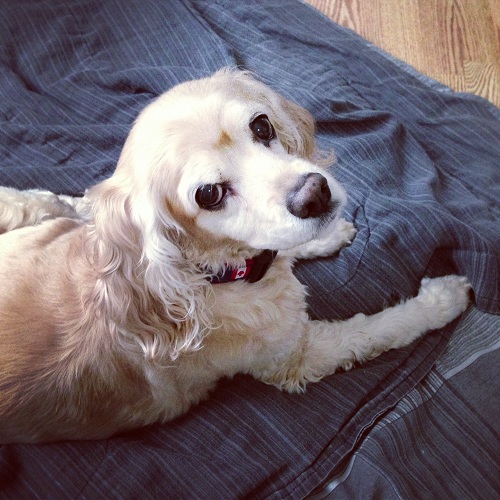 The dog came and licked me and gave me the "hey crazy crying lady you are going to give me a snack later for being nice right?"
And with that I heard my mother's voice in my head saying what she always used to say when we were having a bad day…Pull It Together.
While some may argue not exactly nurturing it always did the trick.
And today it did the trick as well.
I got up, gave the dog a treat, and went back to making loaf cake…pain and all.
I'm not looking for a pity party.
I'm just being me as usual and sharing my life (because that is what I do on this blog) and well…this is my life right not.
But know there are great parts to my life as well.
Like making my fiance watch The Vow (which secretly he liked or he would have gone to bed) and going on and on about what woman turns down Channing Tatum.
Bahahaha.
He's right but it's just funny coming from him.
Now to the important stuff… the winner of the cheese!
Natasha P. and your answer of "Cheddar" wins herself a can of Cougar Gold Cheese.
Natasha I'll be contacting you for your address so that you can get some cheese!
So congrats to you Natasha!
And speaking of cheese I made this Bacon Cheddar Ale Cheese Spread for Super Bowl.
Let me tell you that was some darn good cheese spread.
This is one of those that taste even better the next day!
Oh so yummy.
P.S. It's a great day to buy my cookbook Holy Sweet!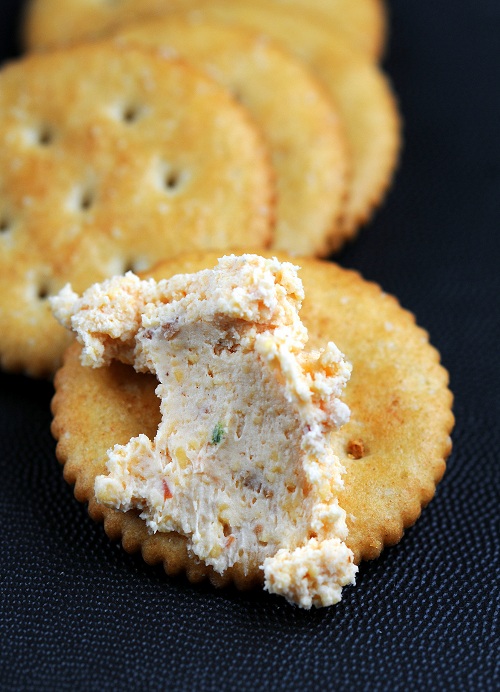 Want more recipes like this? Try these:
Caramelized Onion, Bacon, and Gruyere Dip
Cheddar Hard Cider Cheese Spread
Blue Cheese Spread with Onion-Pear Jam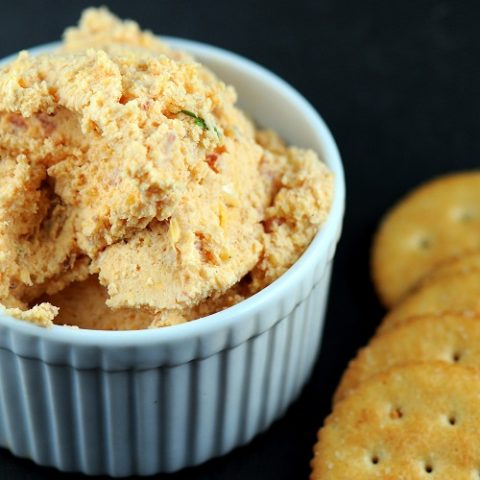 Bacon Cheddar Ale Cheese Spread
Ingredients
8 oz. cream cheese
2 tsp. Dijon mustard
2 ½ cups shredded extra-sharp Cheddar cheese
2 TBSP heavy cream
¼ tsp. Tabasco sauce
¼ tsp. salt
¼ cup ale
8 piece of bacon, cooked to crisp
1 tsp chopped chives
Instructions
Combine the cream cheese, mustard, Cheddar, cream, Tabasco, chives, and salt in a food processor.
Process for about 30 seconds, add the beer, and continue processing until very smooth. Pulse in the bacon until just dispersed.
Can be stored in fridge for up to 4 days.
You will want to take it out an hour before serving if you do refrigerate.
This is really best after a day of sitting.