These Mixed Berry Cobbler Pudding Shots are made with fresh mixed berry juice, vanilla pudding, vodka, and topped with a crumble topping.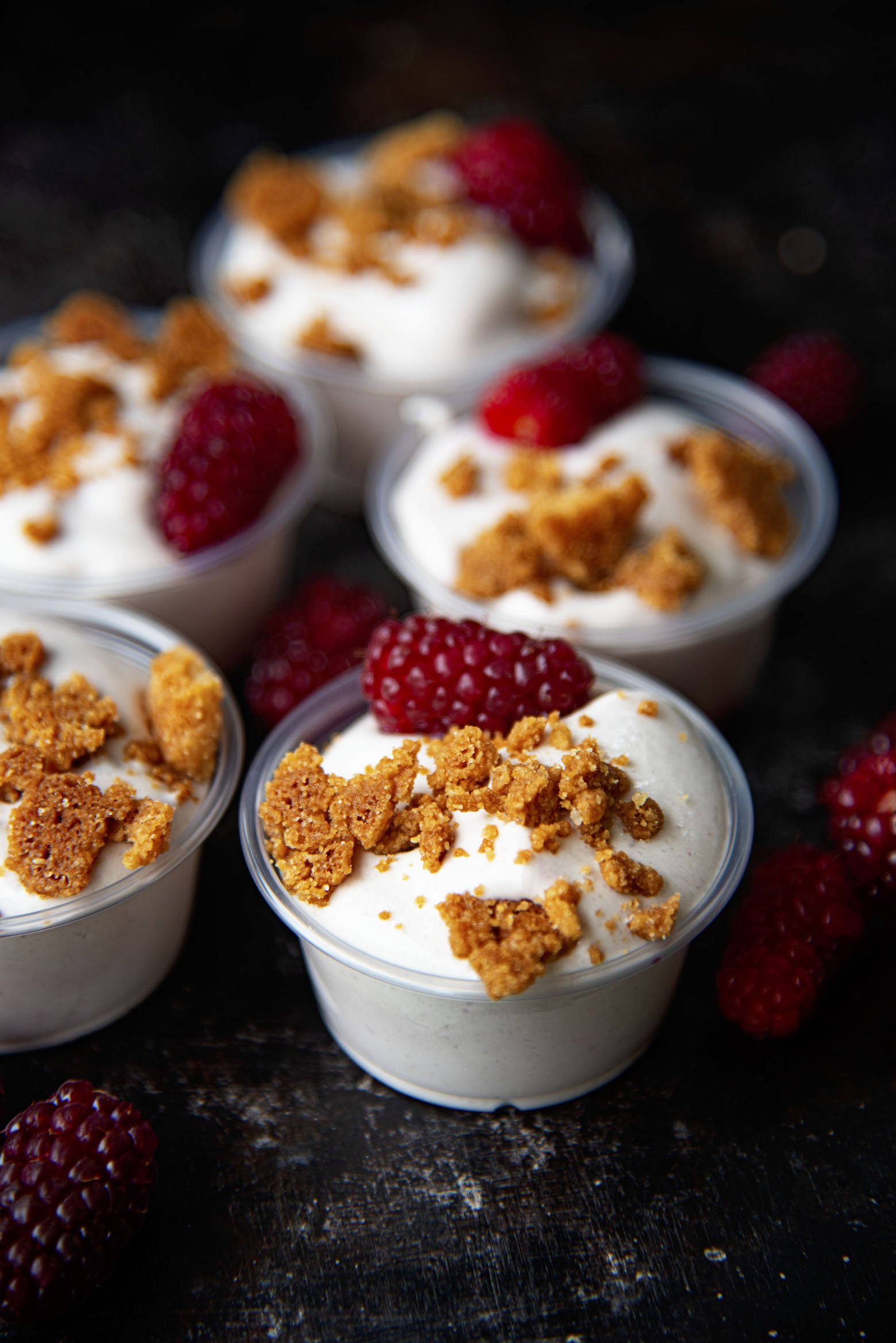 It's still fresh berry season here.
In fact, I head to my friend's berry farm in the morning to get some more.
That is probably the last of the tayberries sadly (my favorite).
But blackberry and blueberry season will be up next.
Corn season is starting as well.
It made sense to use the fresh berries in a pudding shot before they are gone.
Of course you can make these year round by using frozen berries.
But fresh berries are always the best.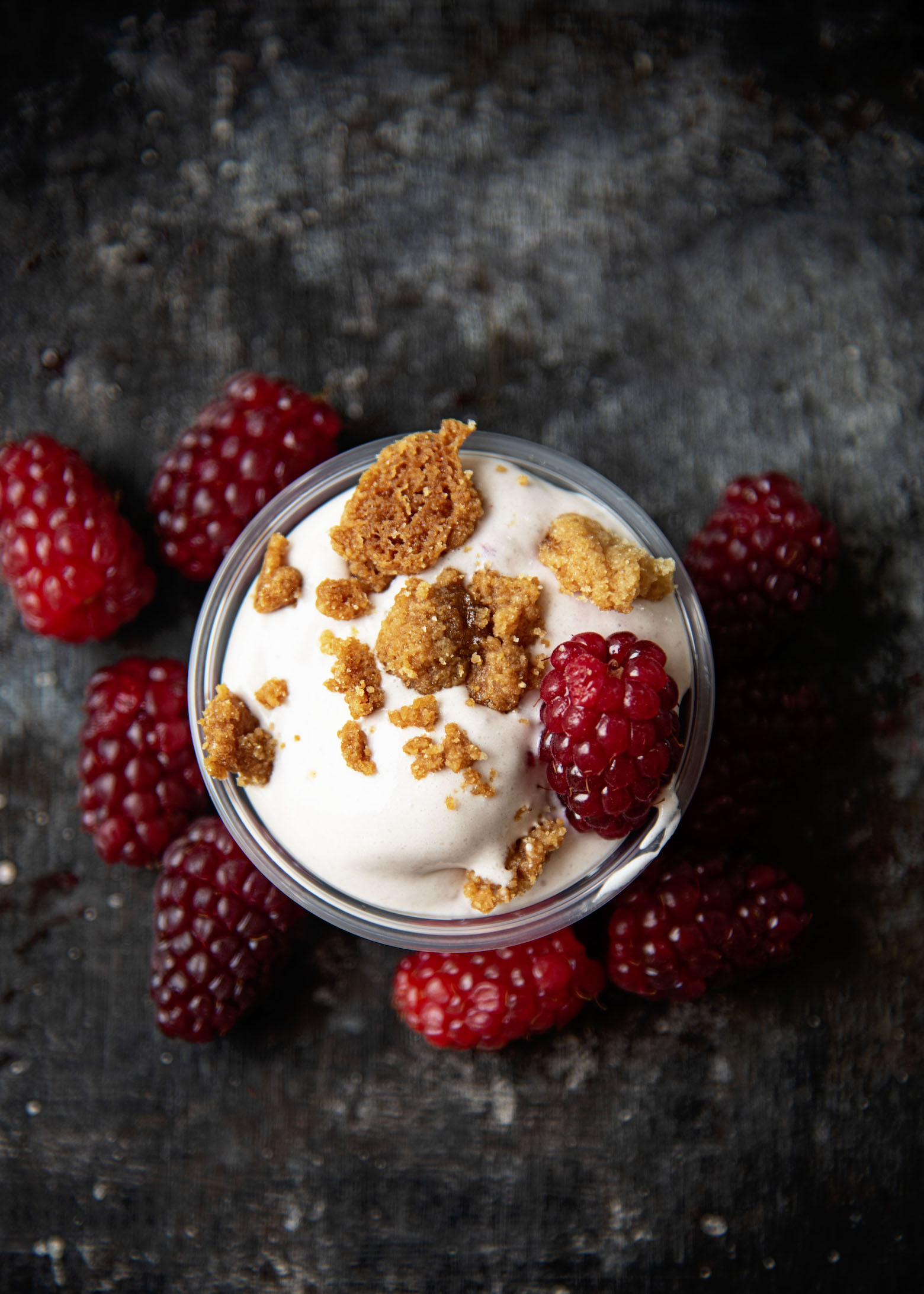 So Mixed Berry Cobbler Pudding Shots were born.
I got the idea for the topping from making my peach pie fudge a few years back.
I had a crumble topping I put on the fudge. Ended up using the same recipe for this.
There will be some left over.
You can either make some fudge or you can sprinkle it on ice cream.
And then drizzle berry juice over that.
Oh yum!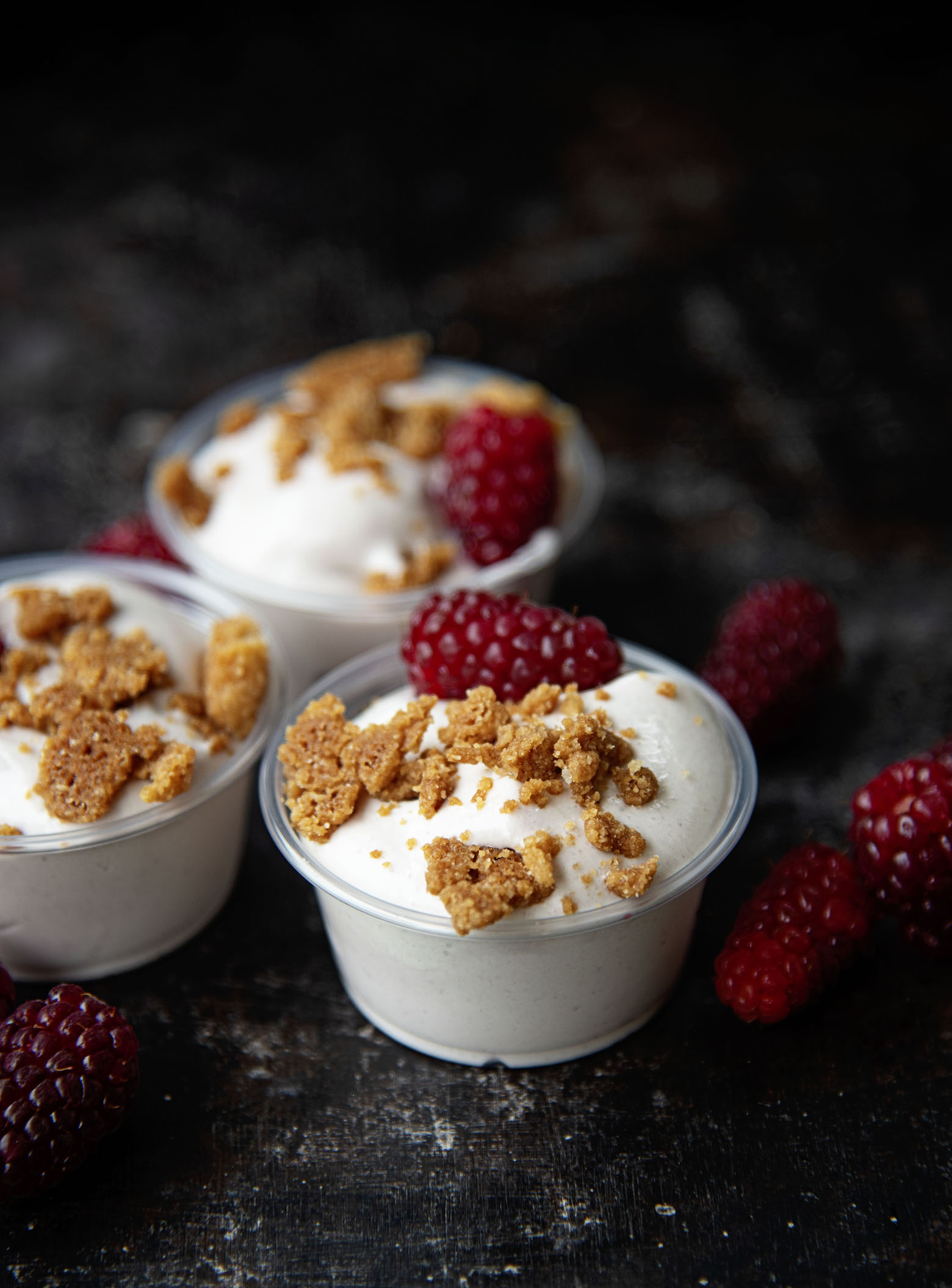 I will admit that these are not the best color.
The berry and the vanilla sort of make a purple gray color.
So you can add some food coloring gel if you would like them to be more colorful.
Perhaps a purple or a magenta berry color.
Or you can just do what I did and leave them be. 🙂
It's a great day to order my cookbook.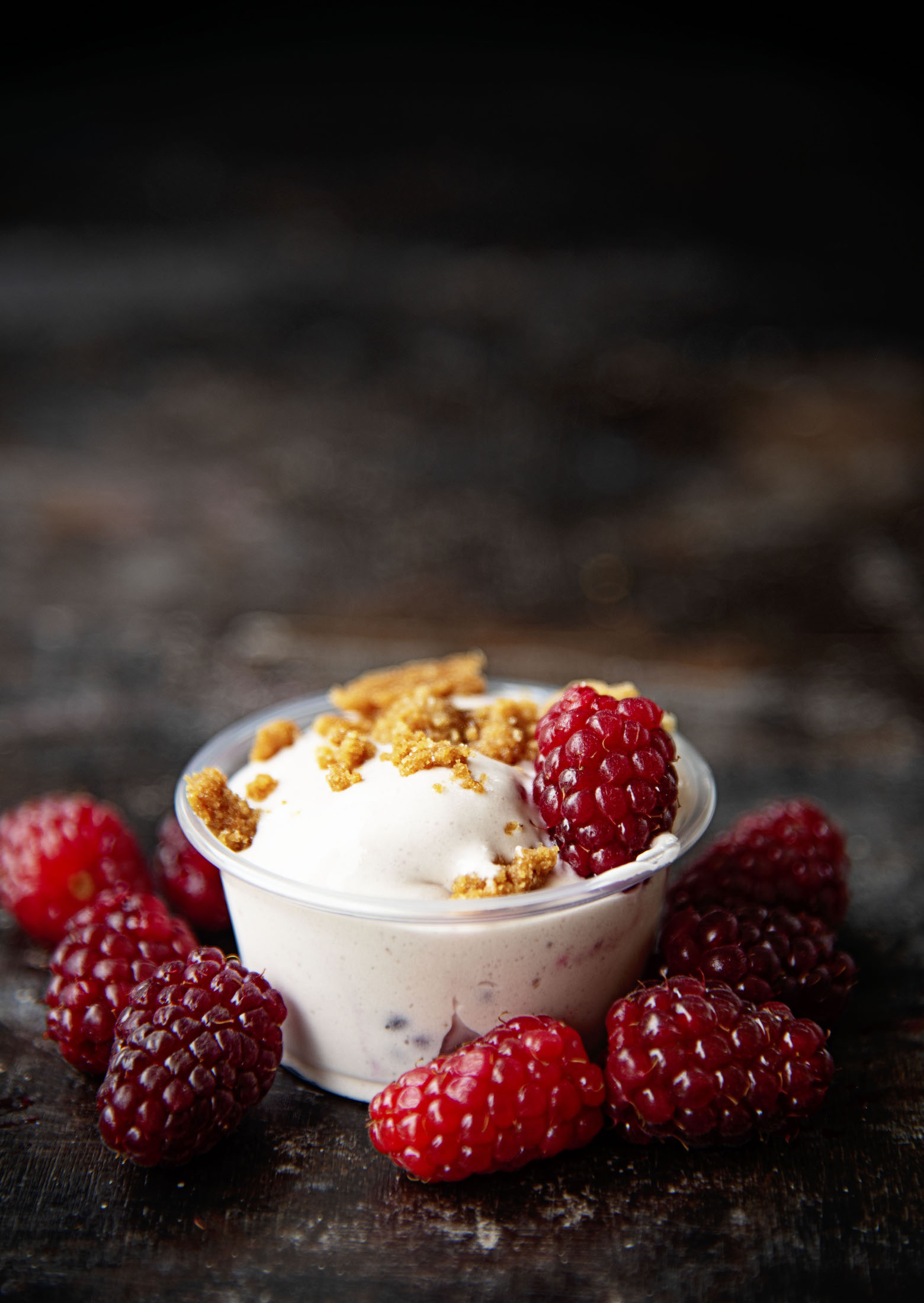 Want More Shots?
Circus Animal Cookie Pudding Shots
Drumstick Ice Cream Pudding Shots
Pineapple Upside Down Cake Pudding Shots
Chocolate Frosty Pudding Shots
Strawberry Pina Colada Jello Shots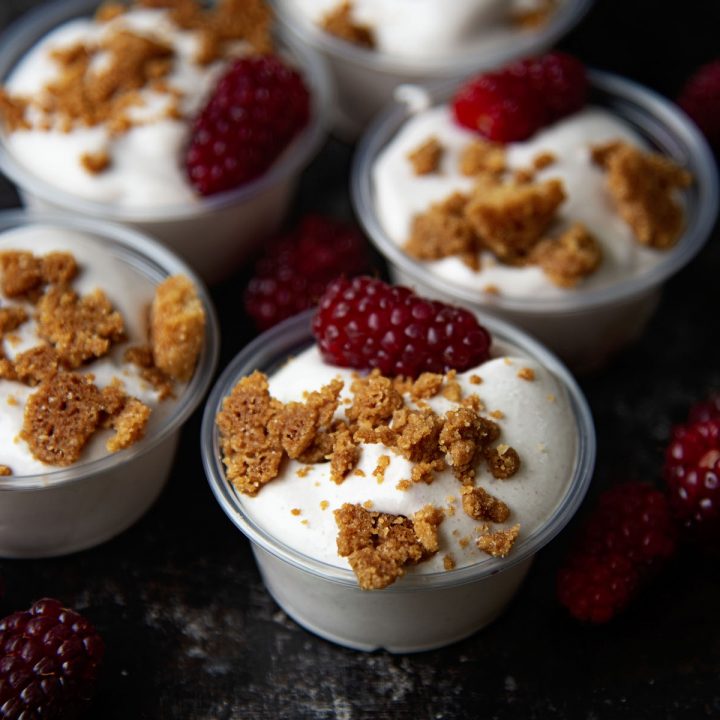 Mixed Berry Cobbler Pudding Shots
Ingredients
For the Crumble Top:
1/2 cup all-purpose flour
1/4 cup brown sugar, packed
1/4 tsp. ground cinnamon
1/4 tsp. ground nutmeg
1/4 cup unsalted butter, at room temperature
For the Pudding:
3.4 oz package vanilla pudding
1 cup whole milk
1/2 cup fresh or frozen (thawed) squeezed berry juice, I used tayberries and raspberries
1/4 cup vodka
1/4 cup Chambord Raspberry Liqueur
8 oz Cool Whip (thawed)
1 cup berries (your choice)
Instructions
For the Crumb Topping:
Preheat oven to 375F.
In another small bowl, mix topping ingredients with fork until crumbly.
Spread on to a baking sheet.
Bake for 10 minutes.
Toss with a spatula to see if crispy, if not put in oven for a few more minutes.
Let cool to room temperature.
For the Pudding:
In a large mixing bowl, whisk together the pudding mix, milk, fresh berry juice, vodka, and Chambord.
It's going to be a purple gray color which is not always pretty. If you want add a few drops of purple food gel to make them more purple. I left mine alone.
Whisk together until it starts to get thick, about 3 minutes.
Fold in the thawed Cool Whip.
Then whisk until smooth.
Fold in the berries.
Cover the bowl with plastic wrap and place in fridge for at least 30 minutes.
Scoop into 2 oz plastic cups.
Top with the crumb topping and an extra berry or two for garnish.