These Drumstick Ice Cream Pudding Shots are a boozy recreation of the ice cream truck treat you loved as a kid but is adult only.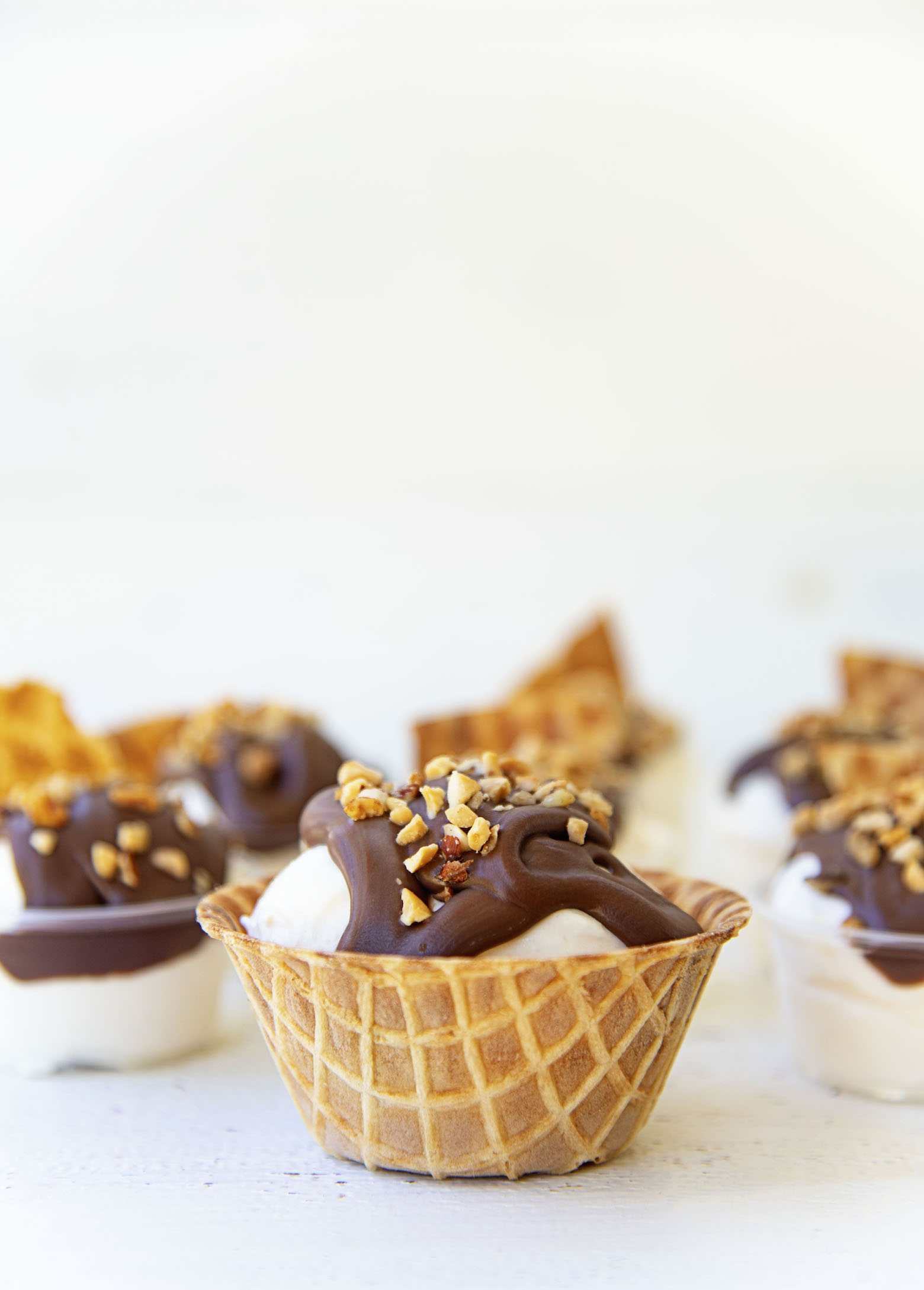 As soon as I made the Chocolate Frosty Pudding Shots and they turned out so great, I knew I needed to make more pudding shots.
Especially ice cream flavored ones.
My love of Drumstick Ice Cream Cones is well known on this blog.
So it was a no brainer that Drumstick Ice Cream Pudding Shots would be my next shot.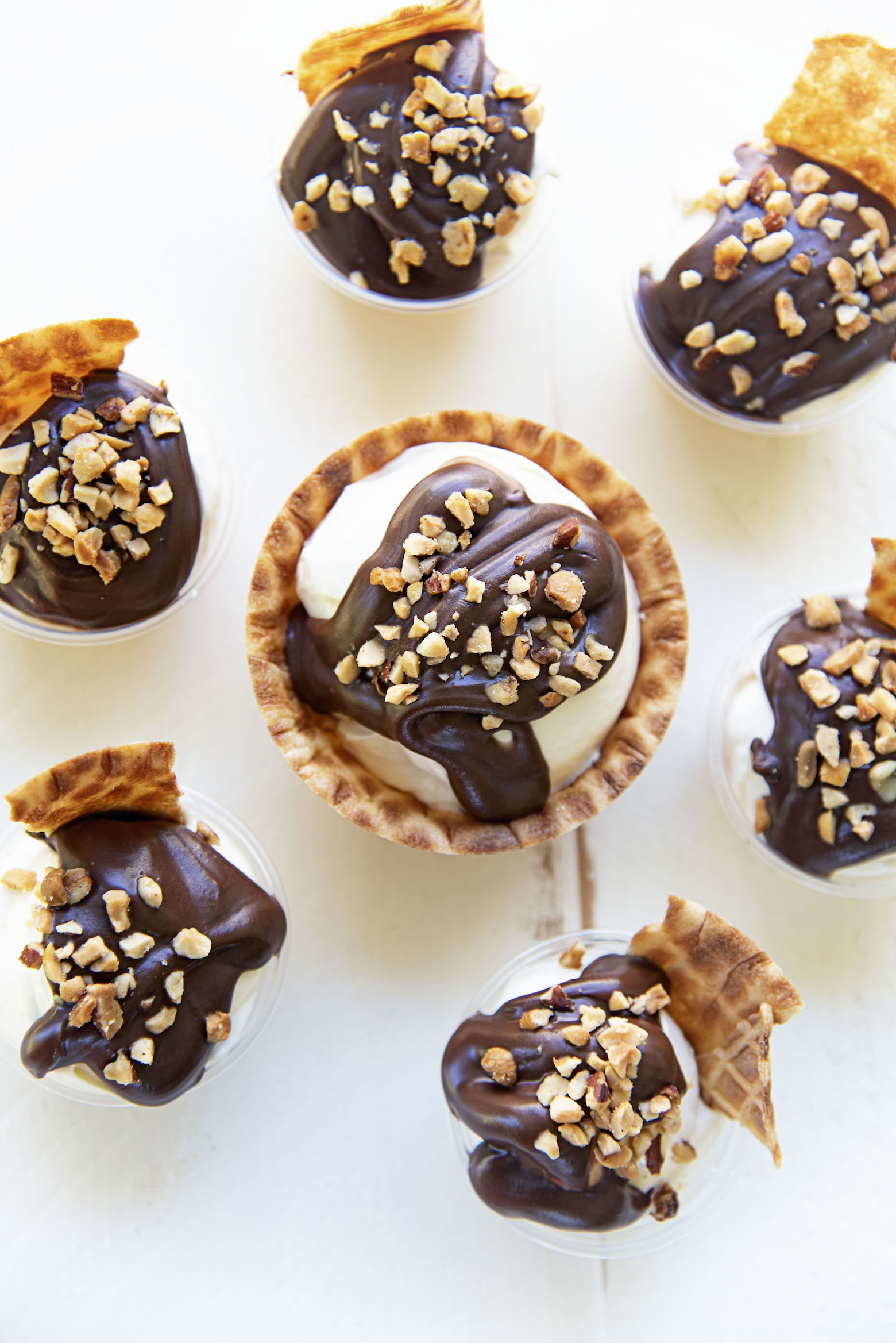 I made them two ways.
One using the 4oz mini waffle cone bowls.
Which are cute but you would definitely need to double the recipe for our else you won't get that many.
The other way was in the more tradition size for shots.
These turned out just as cute as the waffle cone bowl so I continued making them that way.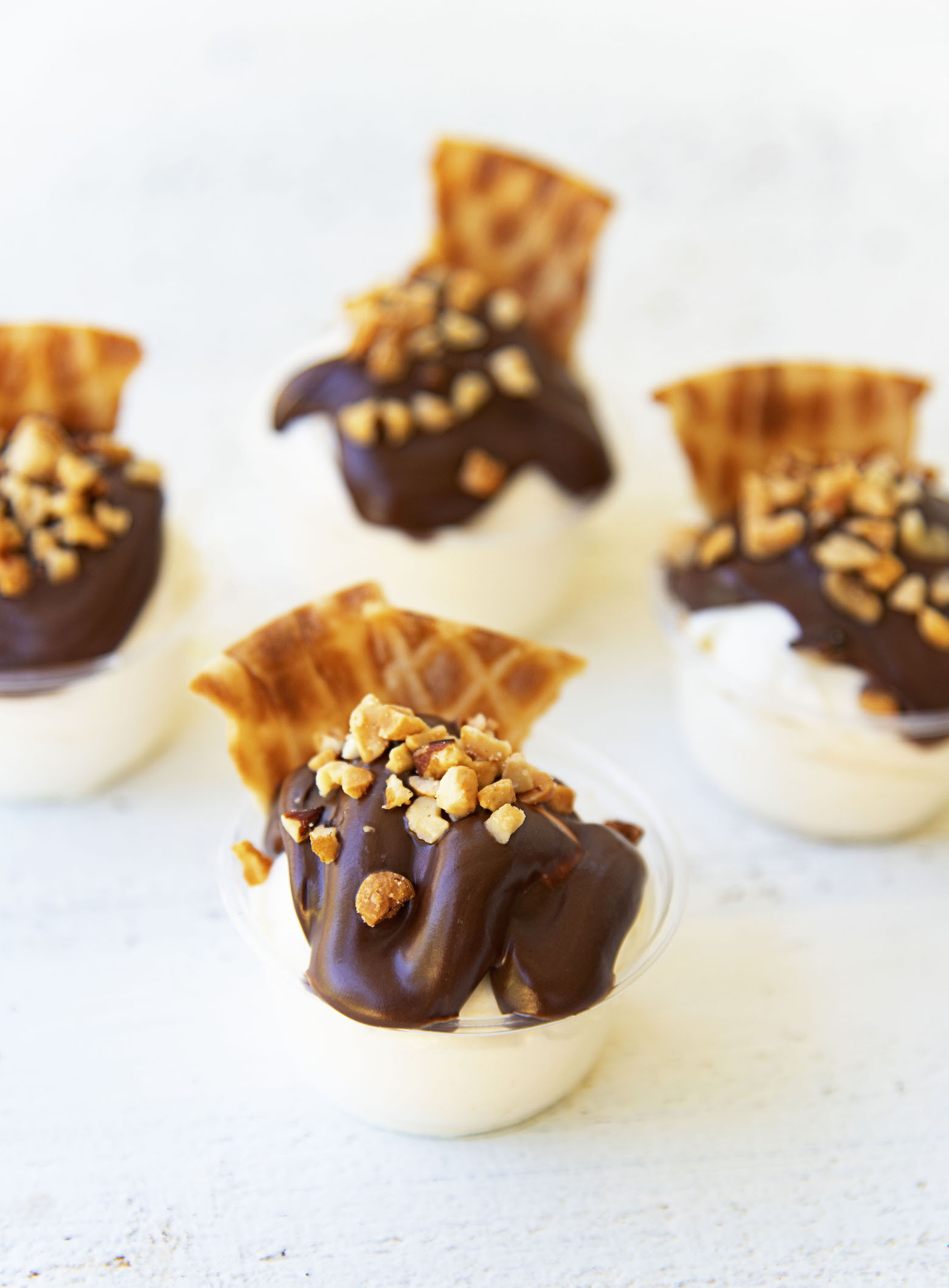 If you are wondering where to get the Sonic Vanilla Shake Pudding you can get it at Walmart or on Amazon.
I'm a big fan of all of the Sonic pudding flavors.
You will see them in a lot of the pudding shot recipes coming up.
And with it going to be in the mid to high 80's around here in the coming weeks…expect a lot of pudding shots. 🙂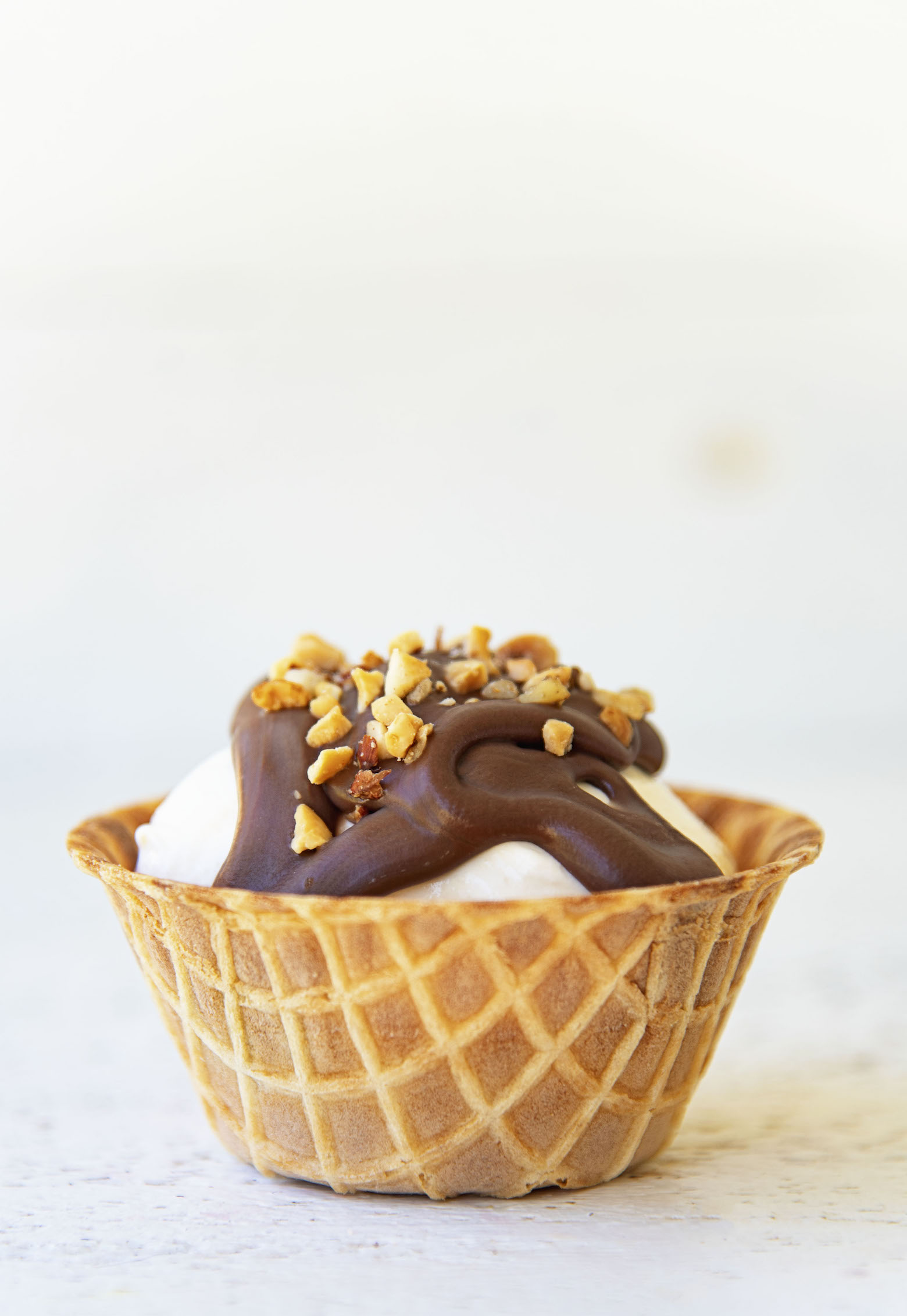 Since Drumsticks have a hard chocolate coating on them, I found it best to use Magic Shell Chocolate Coating.
You can make your own if you like but for something like pudding shots store bought is more than fine.
Traditional Drumstick Ice Cream Cones have peanuts.
If you are not a fan of nuts you can leave that off.
Or add some crushed waffle cone on top if you prefer.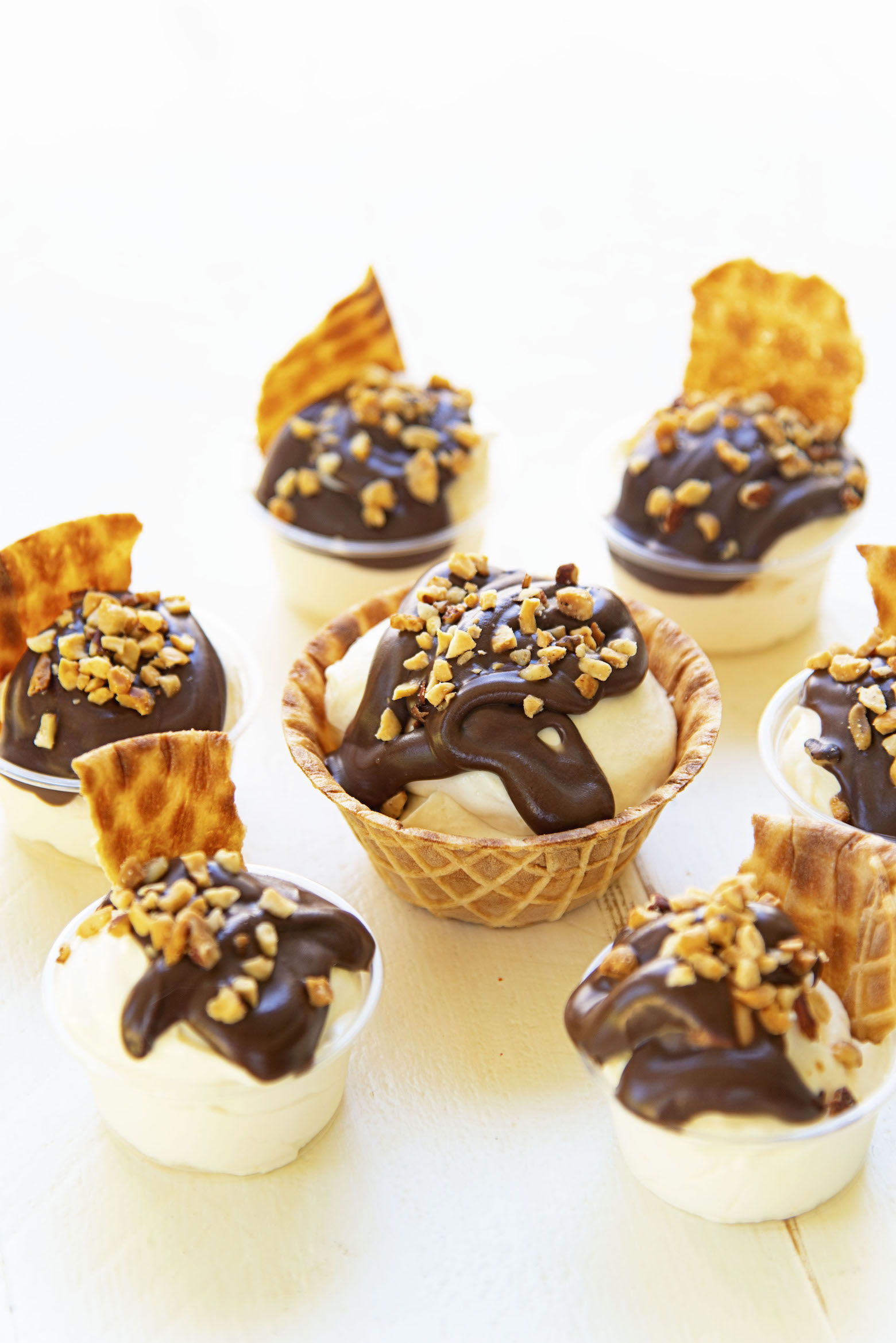 It's a great day to order my cookbook.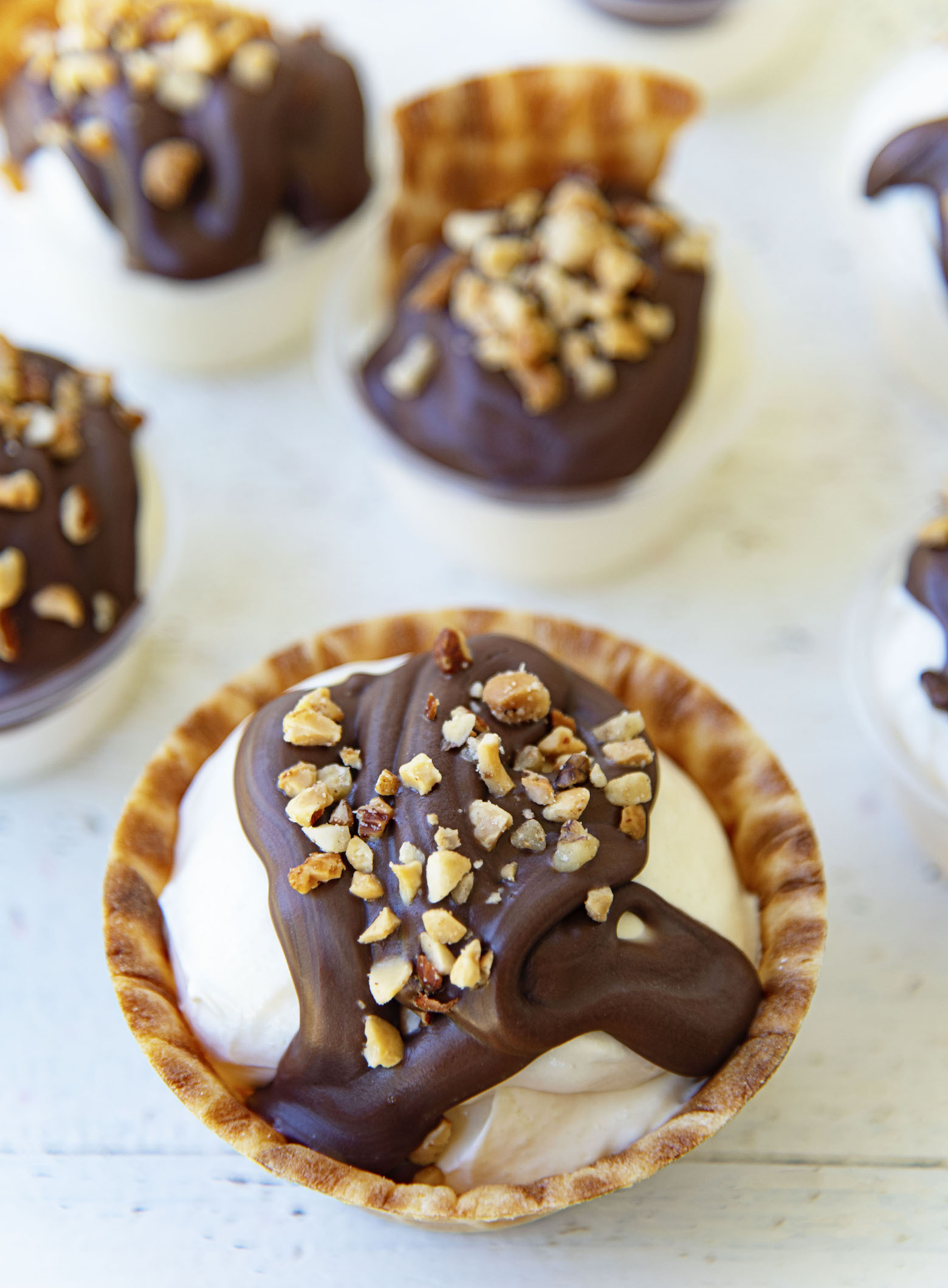 Want More Shots?
Chocolate Frosty Pudding Shots
Strawberry Pina Colada Jello Shots
Blue Hawaiian Rainbow Jello Shots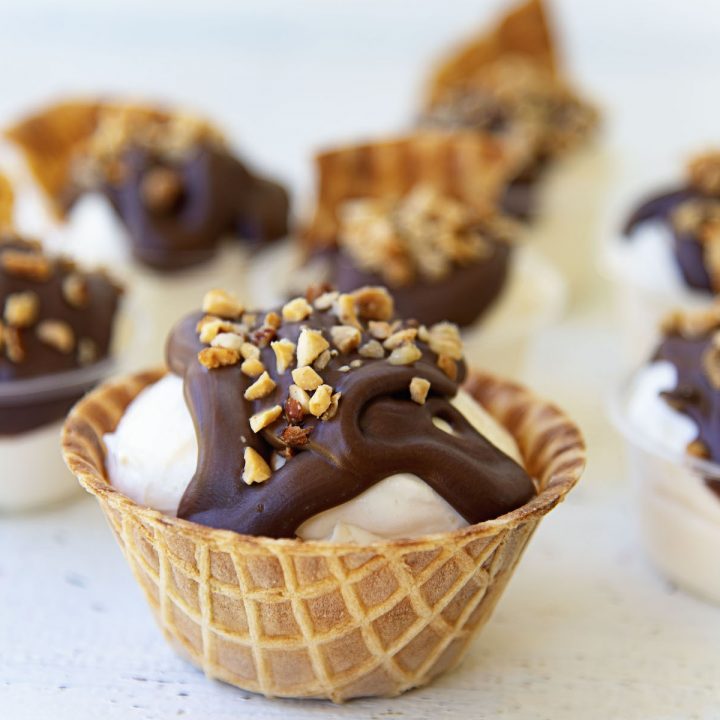 Drumstick Ice Cream Pudding Shots
Ingredients
For the Pudding:
1 1/2 cups whole milk
1/2 cup Tippy Cow Vanilla Soft Serve Rum Cream
4 oz Cool Whip (thawed)
For the Garnish:
Mini Waffle Cone Bowls (4 oz each) (found mine at Safeway)
Chocolate Magic Shell
Chopped Sundae Nuts
Instructions
In a large mixing bowl, whisk together the pudding mix, vanilla soft serve mix, milk, and Tippy Cow Rum Cream.
Whisk together until it starts to get thick, about 3 minutes.
Fold in the thawed Cool Whip.
Then whisk until smooth.
Cover the bowl with plastic wrap and place in fridge for at least 30 minutes.
Evenly divide the pudding between shot glasses or if making large shots the full waffle cone bowls.
Scoop two small ice cream scoops into the shot class or two large scoops into the mini waffle cone bowl.
Top with magic shell and then chopped peanuts.
Place back in the fridge to set up for at least 30 minutes.
Place a wedge of waffle cone in the shot cups before you serve.