This Chocolate Frosty Pudding Shots is made to taste like a Wendy's Chocolate Frosty but in a boozy pudding shot that is sure to please.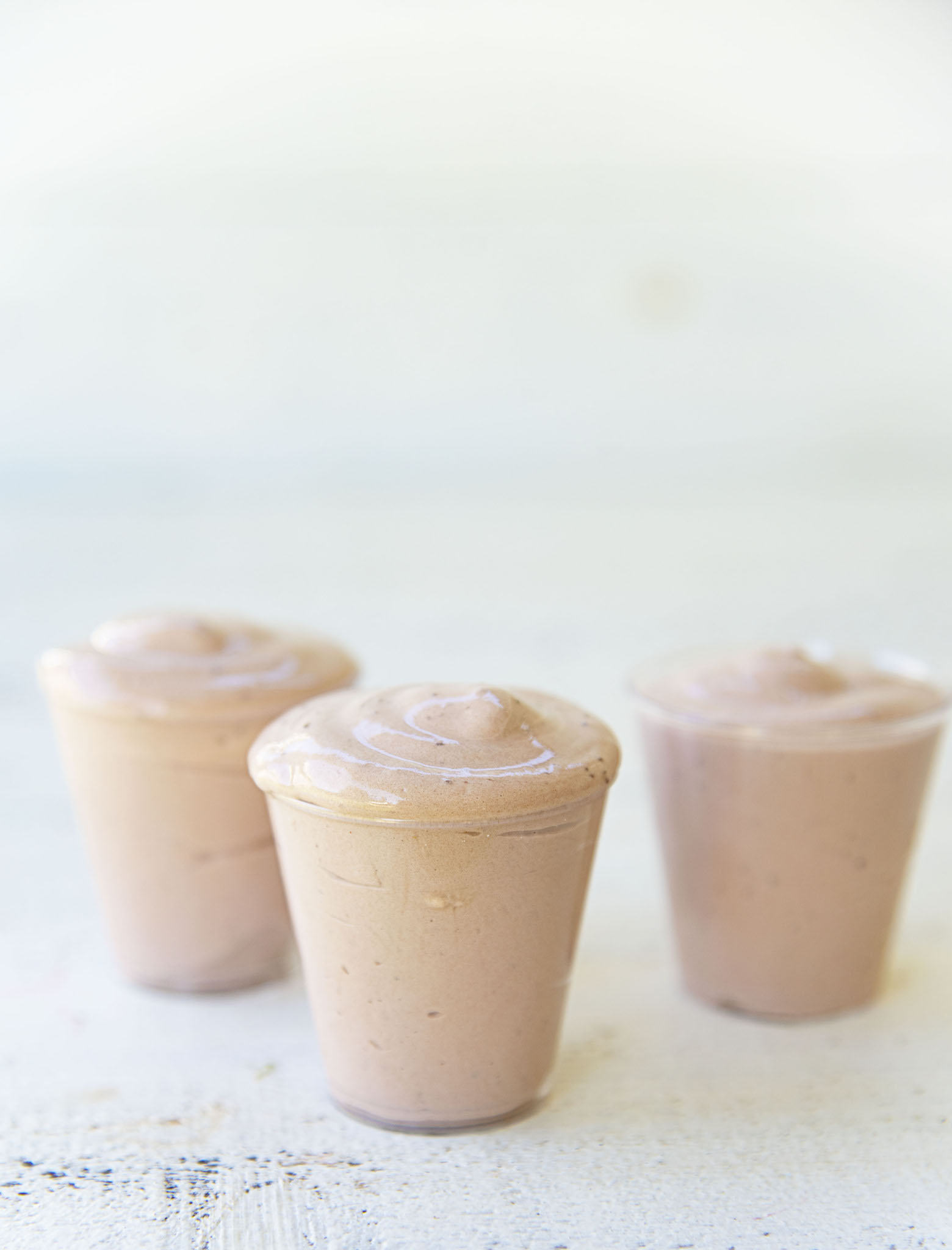 The other day my friend Tania asked me for pudding shot recipes.
I'm guessing since I make so many varieties of Jello shots that she assumed I made just as many pudding shots.
But I didn't really have any for her.
Most of my Jello shots are made to take to hockey.
And well, after skating hard for well over and hour you really don't want to throw back dairy based foods.
In the words of Ron Burgundy "milk was a bad choice".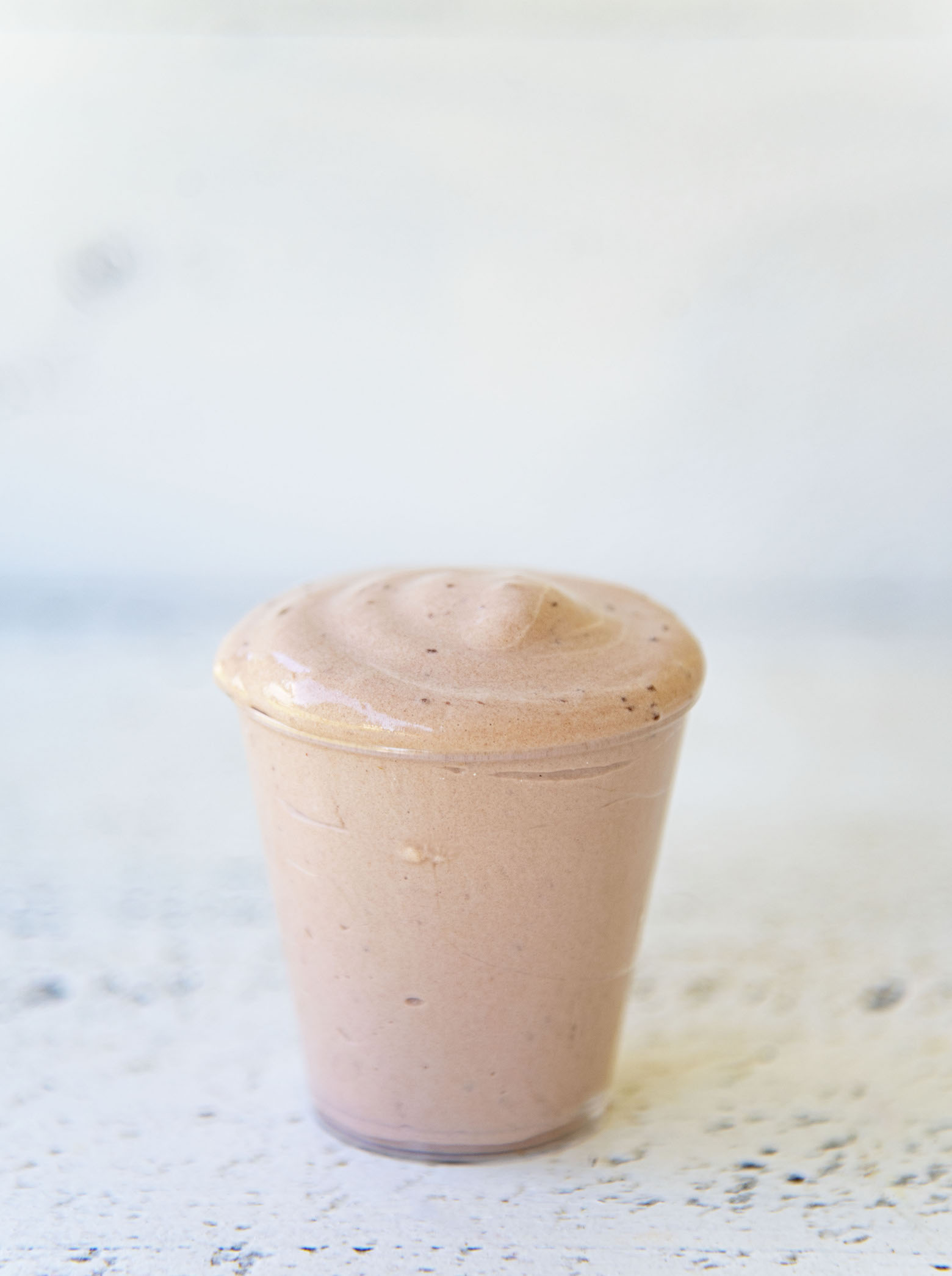 I felt bad that I didn't even really have suggestions for her.
So I went looking.
Which that made me realize there was a real need for someone to get creative with pudding shots.
And so I'm here to rise to the challenge.
Because you can always look up a basic pudding shot.
I'm not here to give you basic.
I rarely give you basic.
My brain went into overdrive.
And let me tell you this summer you are going to be flooded with pudding and jello shot recipes.
Because I brainstormed the heck out of them all day yesterday.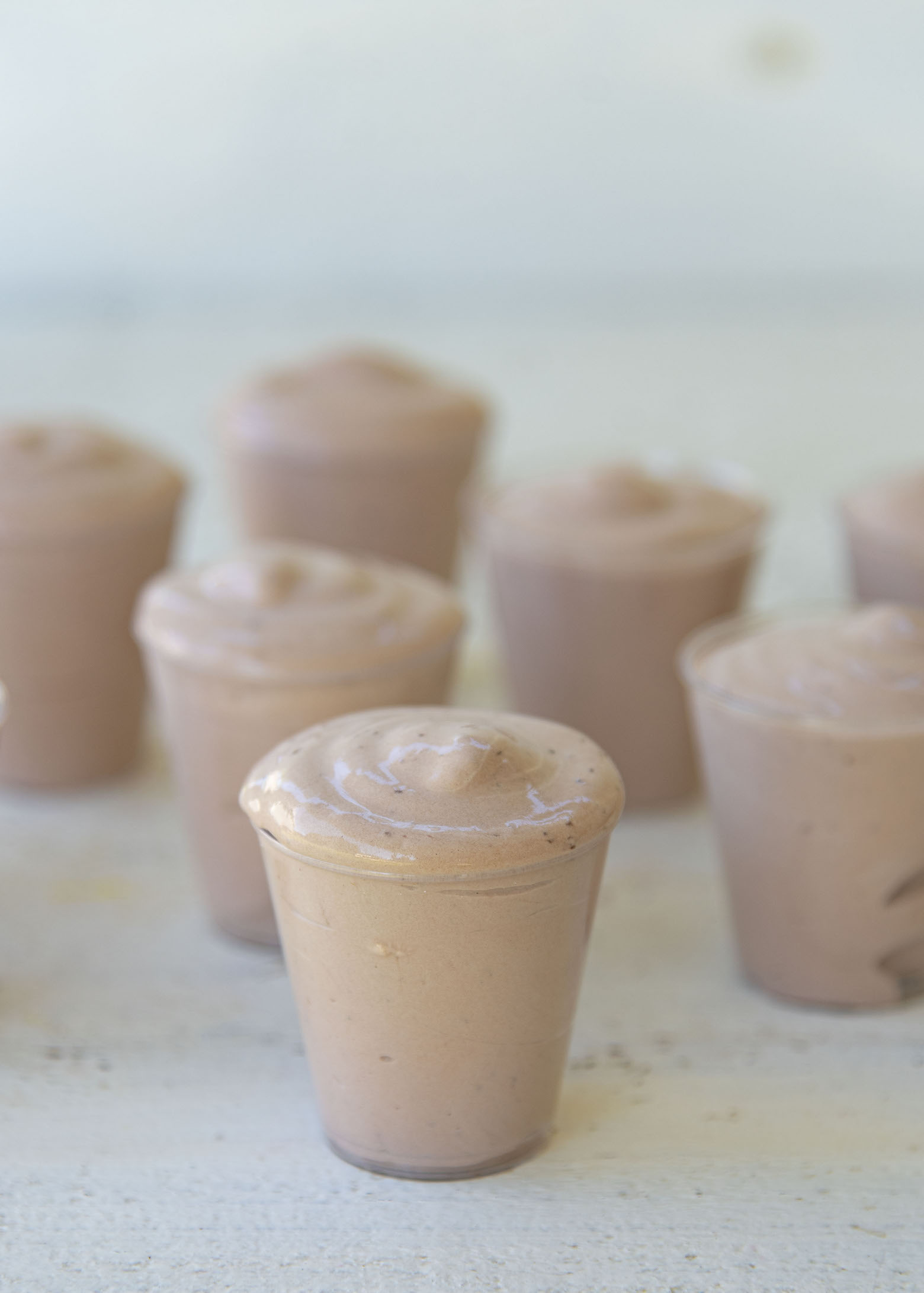 And as you can tell since I already made a pudding shot, I'm excited about it.
And not just any shot.
But Chocolate Frosty Pudding Shots.
As in a Wendy's Chocolate Frosty.
But as boozy pudding.
A few years back there were tons of copycat recipes for the Wendy's Frosty.
And people came close but what a lot of people don't realize is that a chocolate Frosty isn't all chocolate.
Wendy's founder Dave Thomas felt that if they were all chocolate it would take away from the burgers.
And so they are actually part chocolate and vanilla.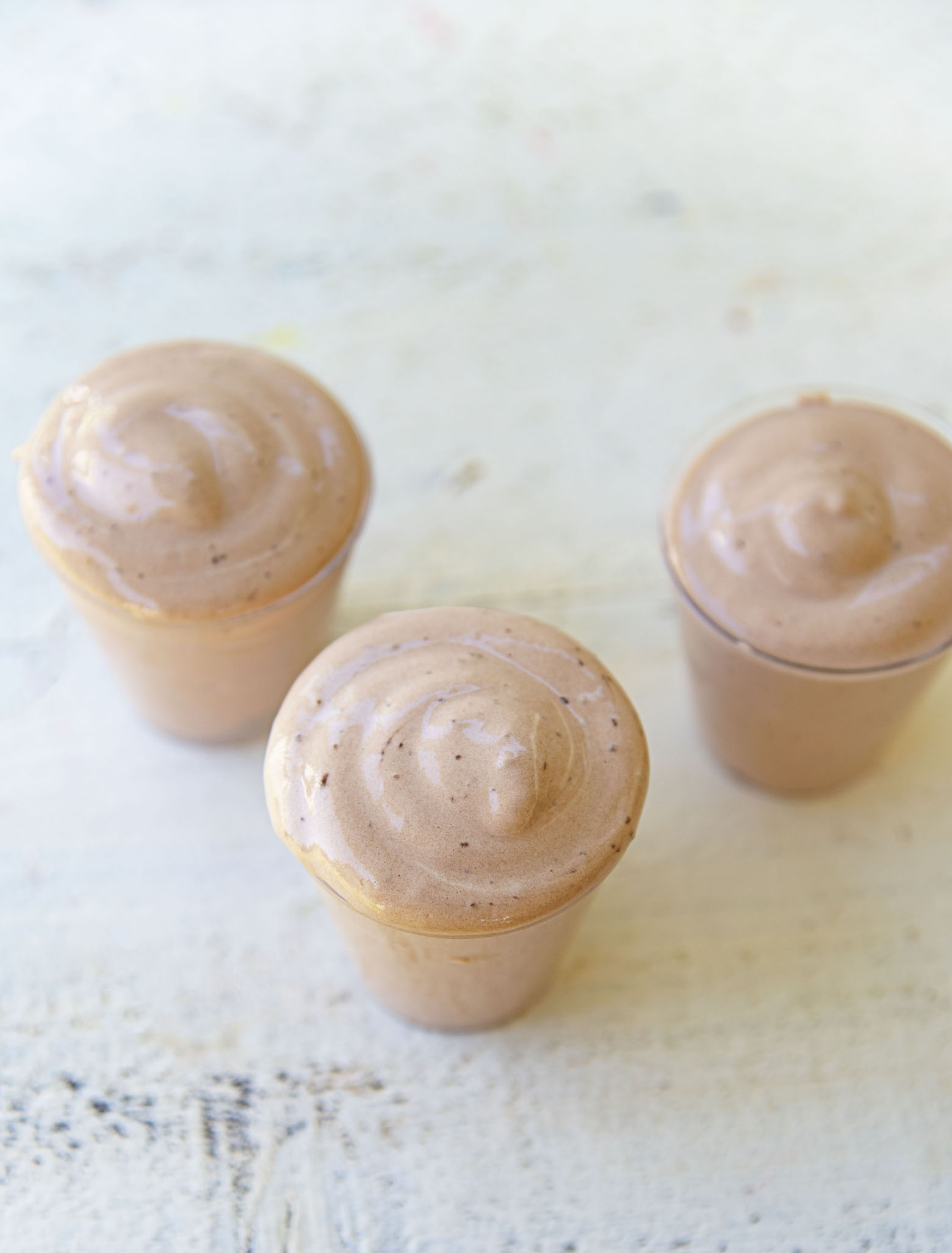 The vanilla is what gives a Frosty it's kind of malt flavor even though there isn't malt in there.
And so these shots have both chocolate and vanilla pudding.
I use chocolate whole milk but then use a vanilla soft serve rum cream.
Can you make it more chocolatey?
Sure but then it's not quite like a Frosty.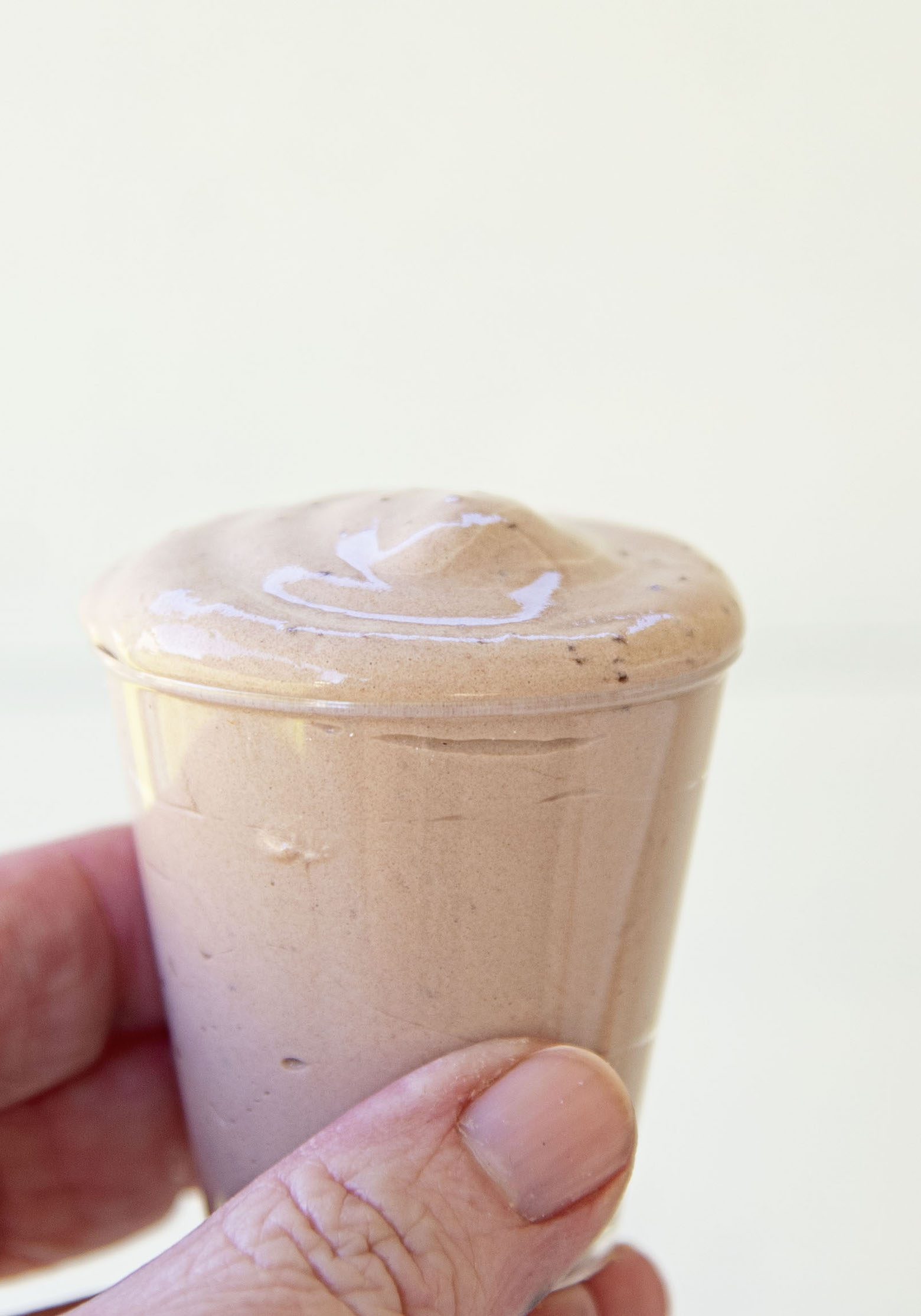 So if you are a Frosty fan then these are the shots for you.
Finding the Tippy Cow is key to these.
You can always use vodka but it won't have quite the same flavor profile.
It's a great day to order my cookbook.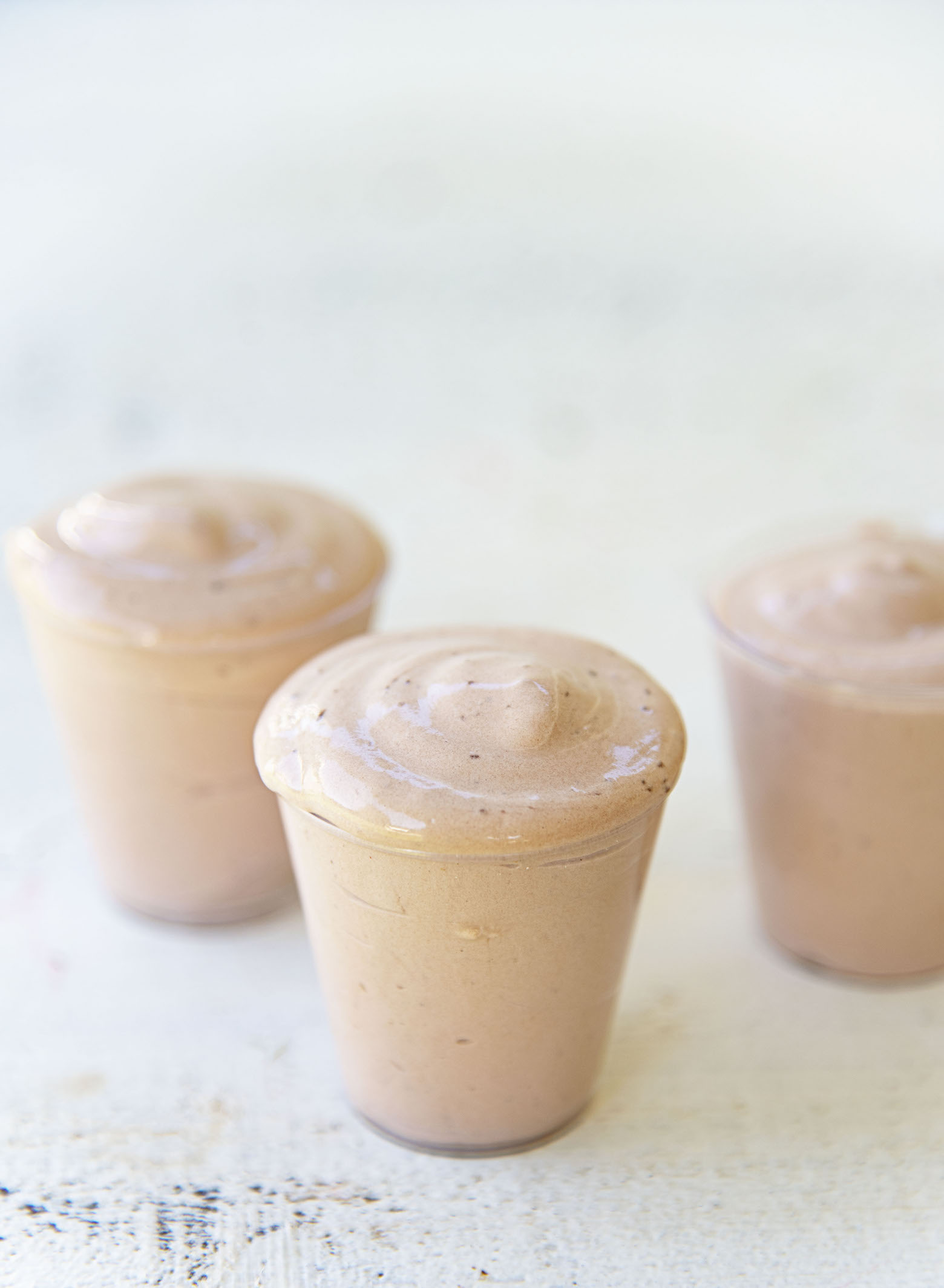 Want More Shots?
Strawberry Pina Colada Jello Shots
Blue Hawaiian Rainbow Jello Shots
Fruit Punch Moonshine Jello Shots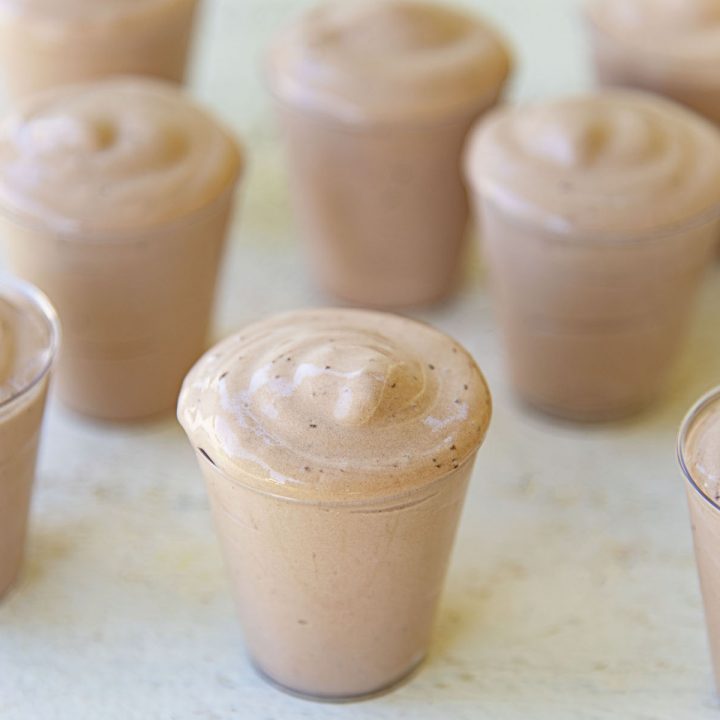 Chocolate Frosty Pudding Shots
Ingredients
3.4 oz instant chocolate pudding mix (I used Godiva)
3.4 oz instant vanilla pudding mix (I used Jello)
2 cups chocolate whole milk (I used Darigold)
1 1/2 cups Tippy Cow Vanilla Soft Serve Rum Cream
1/2 cup Creme de Cocoa
8 oz Cool Whip (thawed)
Instructions
In a large mixing bowl, whisk together the pudding mixes, chocolate milk, Tippy Cow, and Creme de Cocoa.
Whisk together until it starts to get thick, about 3 minutes.
.Fold in the thawed Cool Whip.
Then whisk until smooth.
Cover the bowl with plastic wrap and place in fridge for at least 30 minutes.
Evenly divide the pudding between shot glasses. I used a piping bag to get more or a little swirl like real Frosty's have.
If you need to take them somewhere than I suggest 2oz plastic cups with lids.