These Strawberry Pina Colada Jello Shots are made with strawberry jello, pina colada Bailey's, pineapple juice, and rum.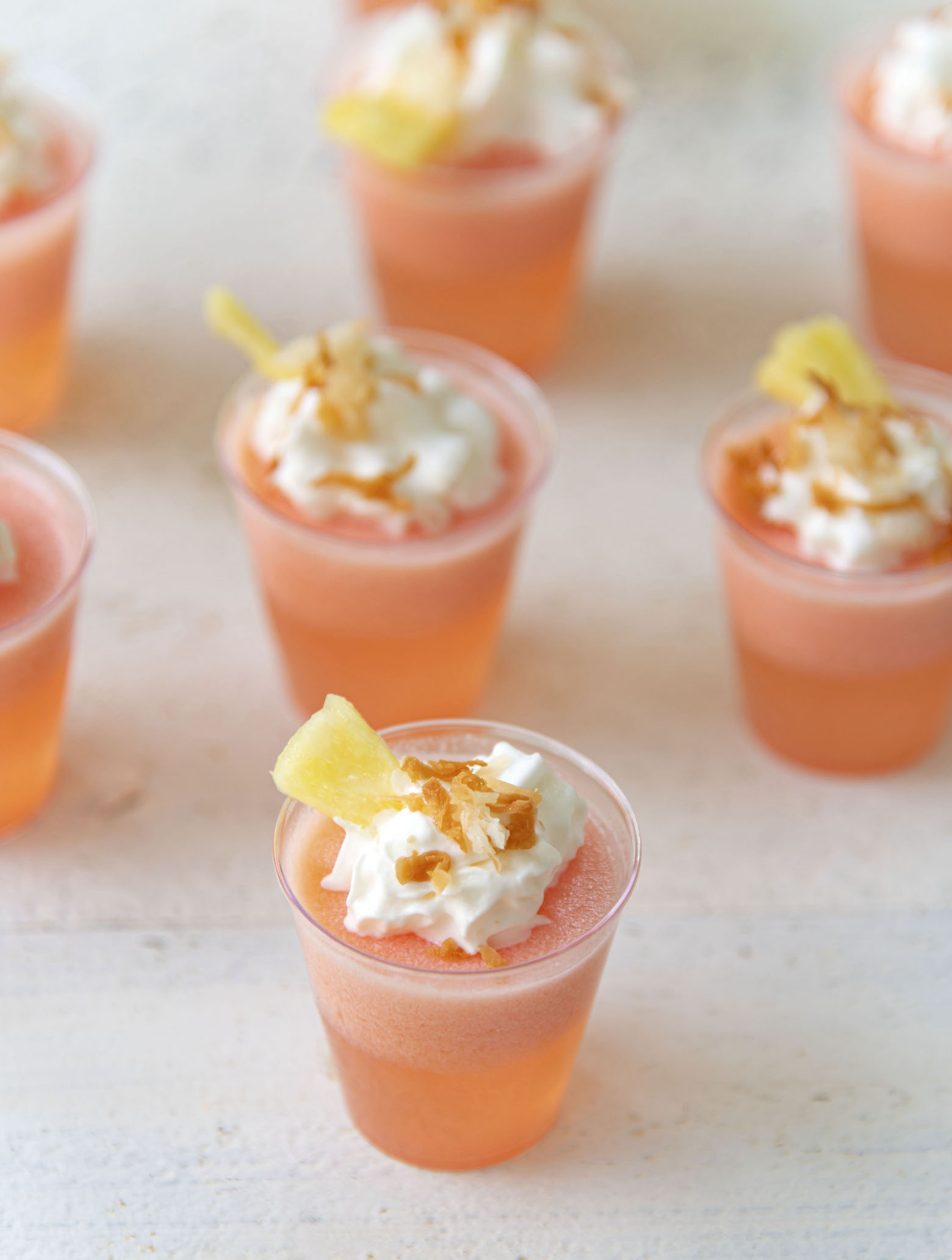 These Strawberry Pina Colada Jello Shots are based on the Red Lobster Strawberry Pina Colada.
When I was a school teacher our local Red Lobster had happy hour on Fridays with discounts for teachers.
And their pina colada was one of the drinks on the cheap.
They were also super tasty.
Back then they also came with a little lobster bead necklace that was festive. 🙂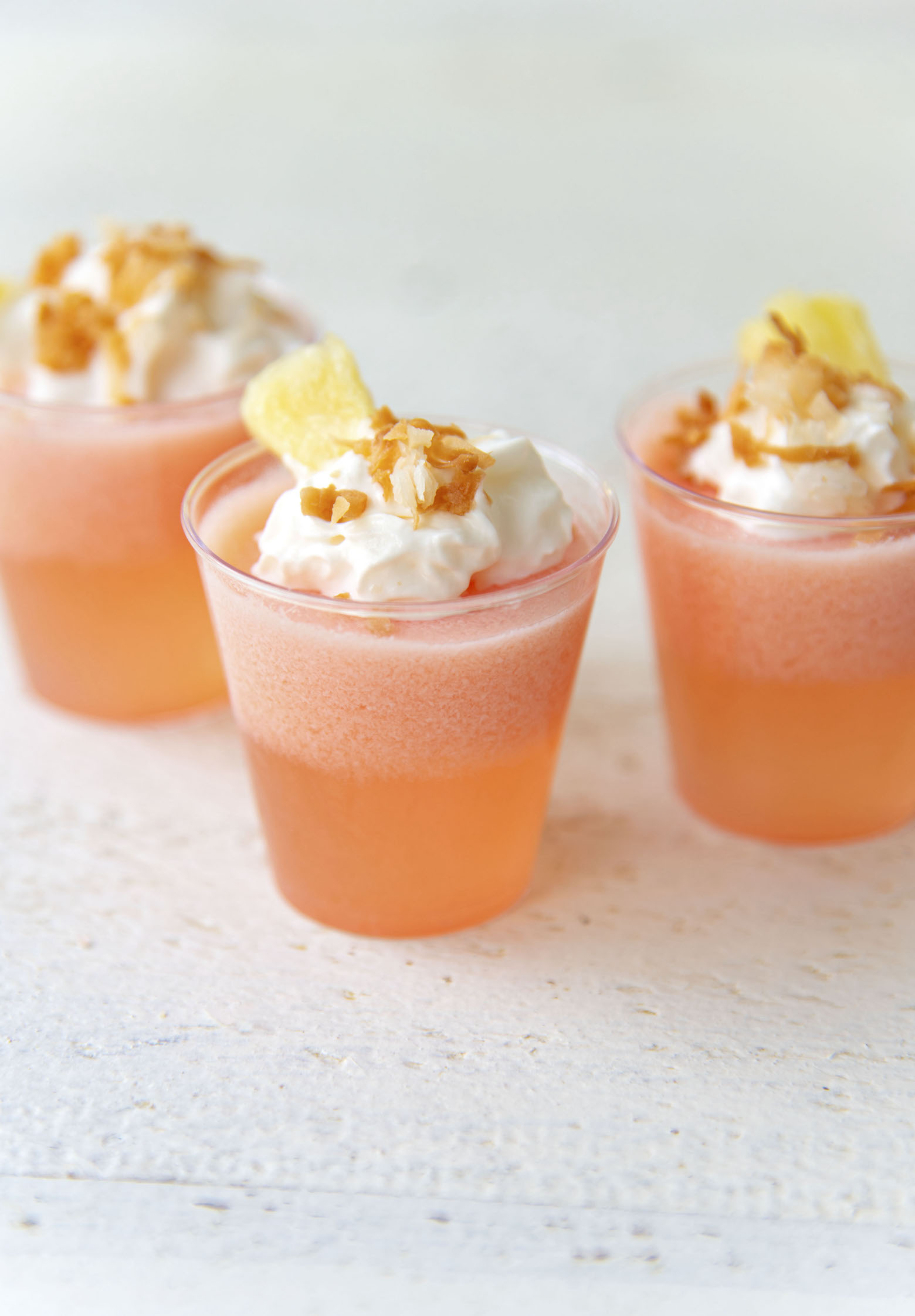 Their version of the pina colada was mostly just a regular pina colada.
But it has a strawberry puree that they put on top.
And I don't know why but I absolutely love it.
I think maybe because it helps cut the sweetness.
In these jello shots I just mixed the strawberry and pina colada together.
I did seriously consider making pina colada shots with a strawberry top.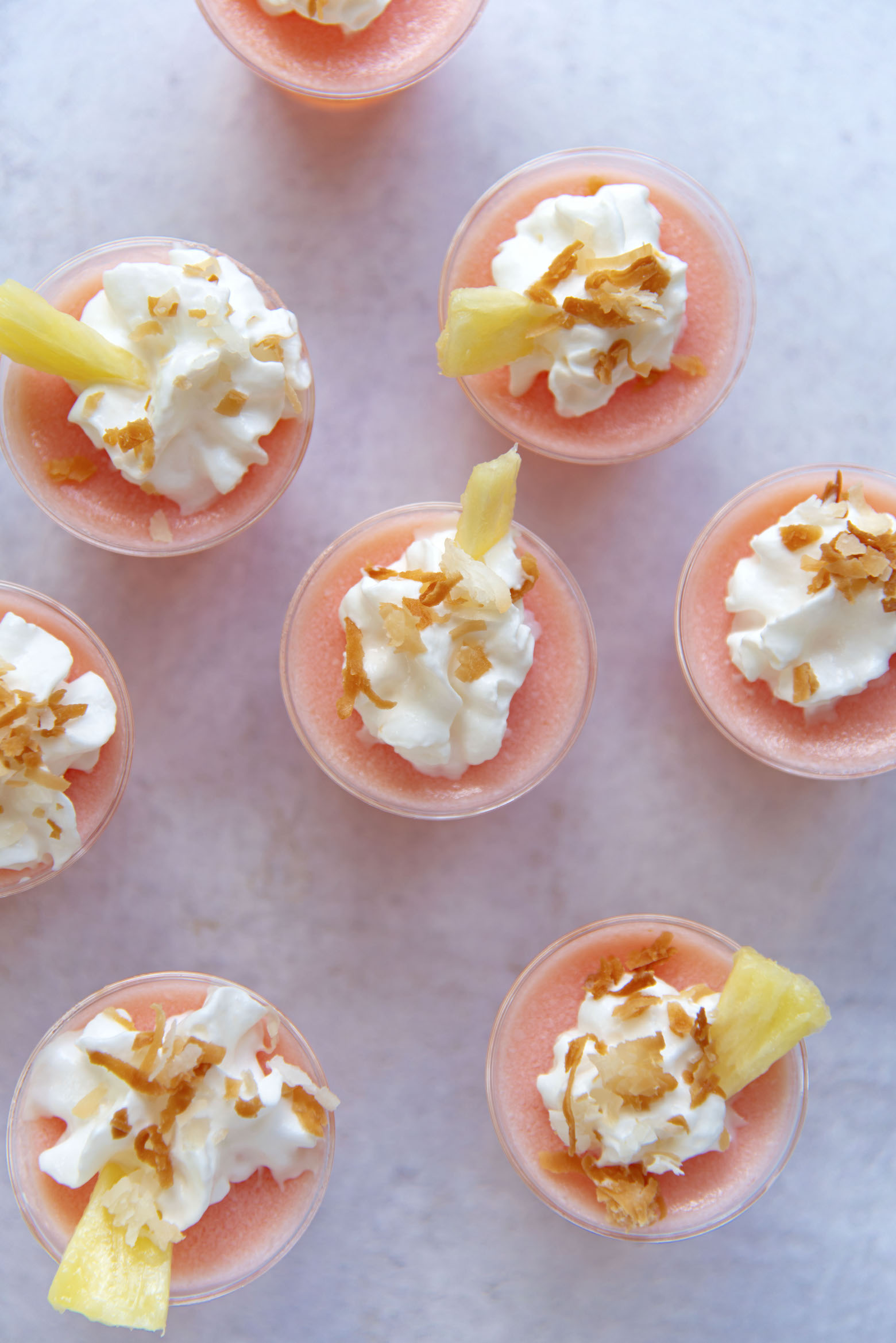 But that was far more effort than I wanted to give. 🙂
Plus these taste good.
I went with the Starburst Pink Gelatin because I love it.
You can use whatever strawberry flavored gelatin you would like.
This does use the Bailey's Pina Colada Liqueur.
If you can't find it then substitute it out with Malibu rum to get the coconut flavor in it.
Last but not least…it's a great time to order my cookbook. 😀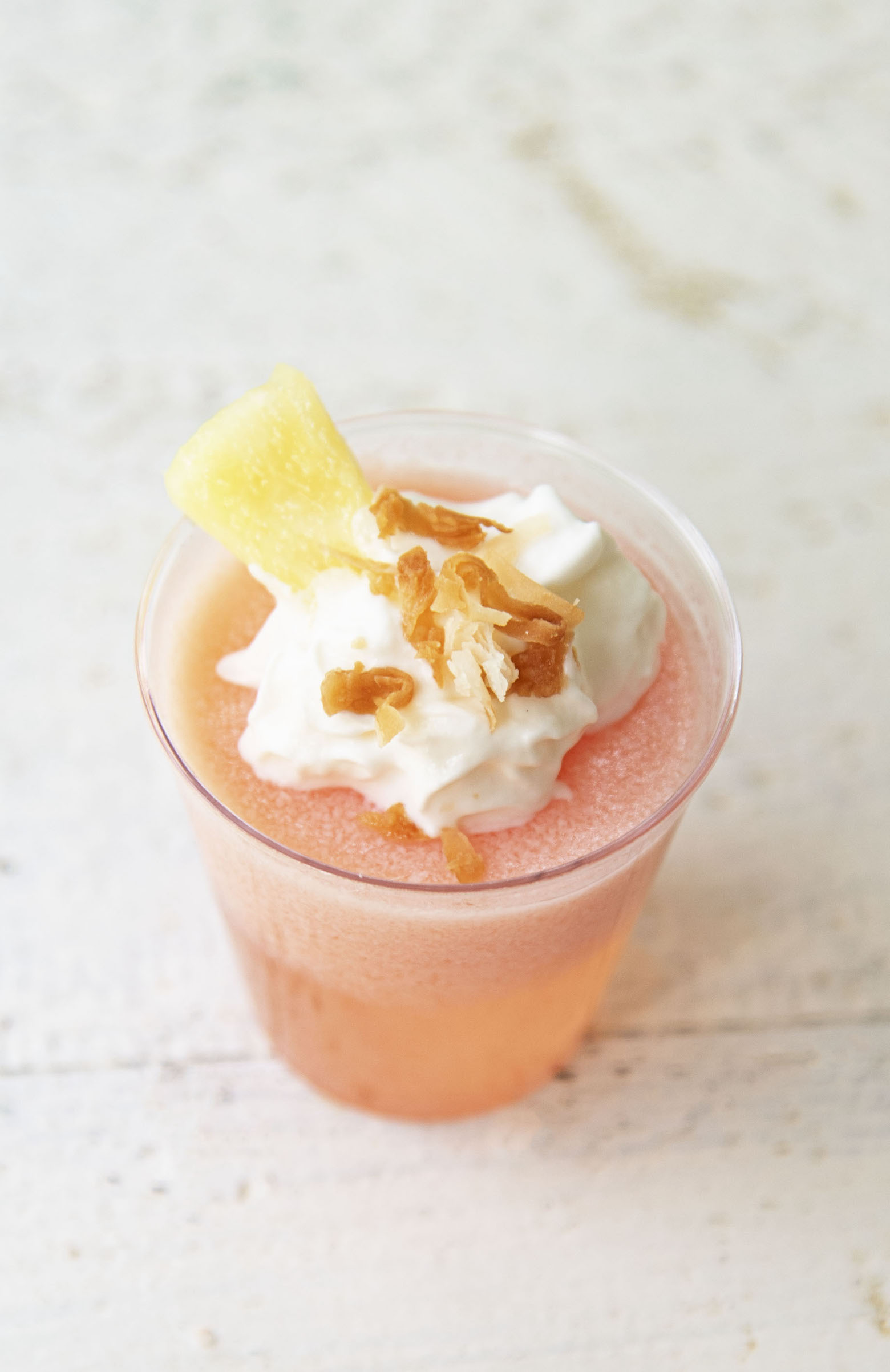 Want More Jell-O Shots?
Dole Whip Pineapple Jell-O Shots
Peanut Butter Grape Jelly Jell-O Shots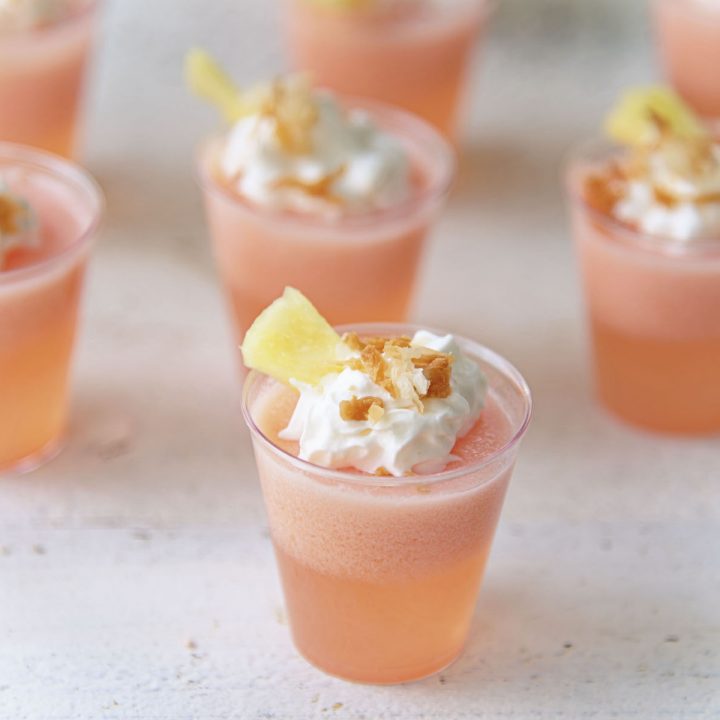 Strawberry Pina Colada Jello Shots
Ingredients
1 1/2 cups water
1 1/2 cups pineapple juice
2 (3 oz) packages Starburst Pink (strawberry gelatin)
1/2 cup light rum
1/2 cup Bailey's Pina Colada
Instructions
Bring 1 1/2 cups water to a boil.
Empty gelatin powder into a large mixing bowl and add the boiling water.
Continue stirring for two minutes or until the gelatin is completely dissolved.
Add in the pineapple juice, rum, and Bailey's Pina Colada.
Stir until mixed and pour into 2oz. cups filled 3/4 of the way.
Refrigerate for at least 4 hours.
Top with whipped cream and toasted coconut if desired.