This Dill Pickle Cheddar Macaroni and Cheese is made with cheddar cheese and lots of dill pickles all topped with crispy potato chips.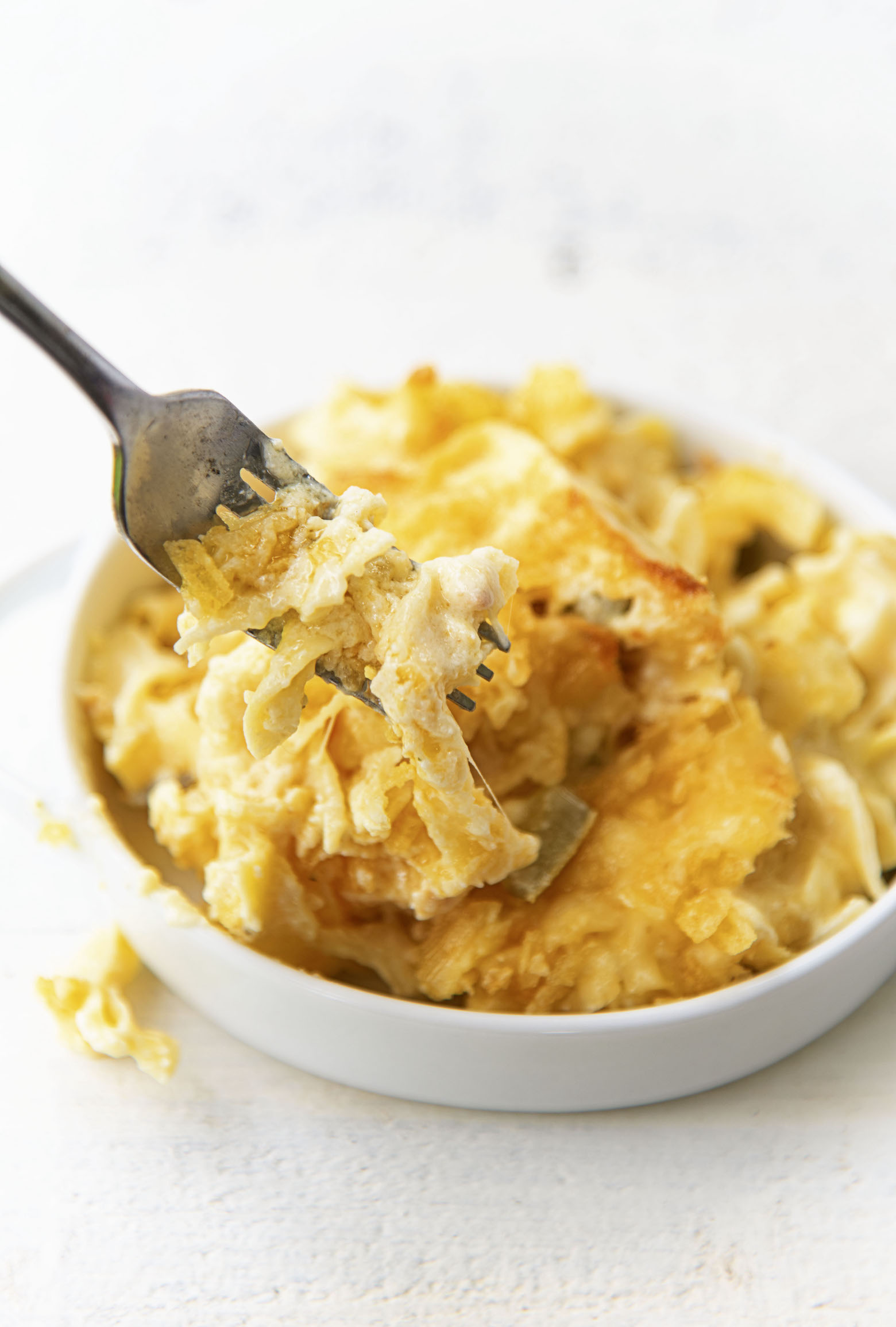 We eat a lot of varieties of macaroni and cheese around here.
It's versatile.
A vegetarian meal that pretty much everyone will eat.
And let's face it…really, really good.
Most of the mac and cheese we make is homemade.
Though I fully admit to making Kraft dinner from time to time.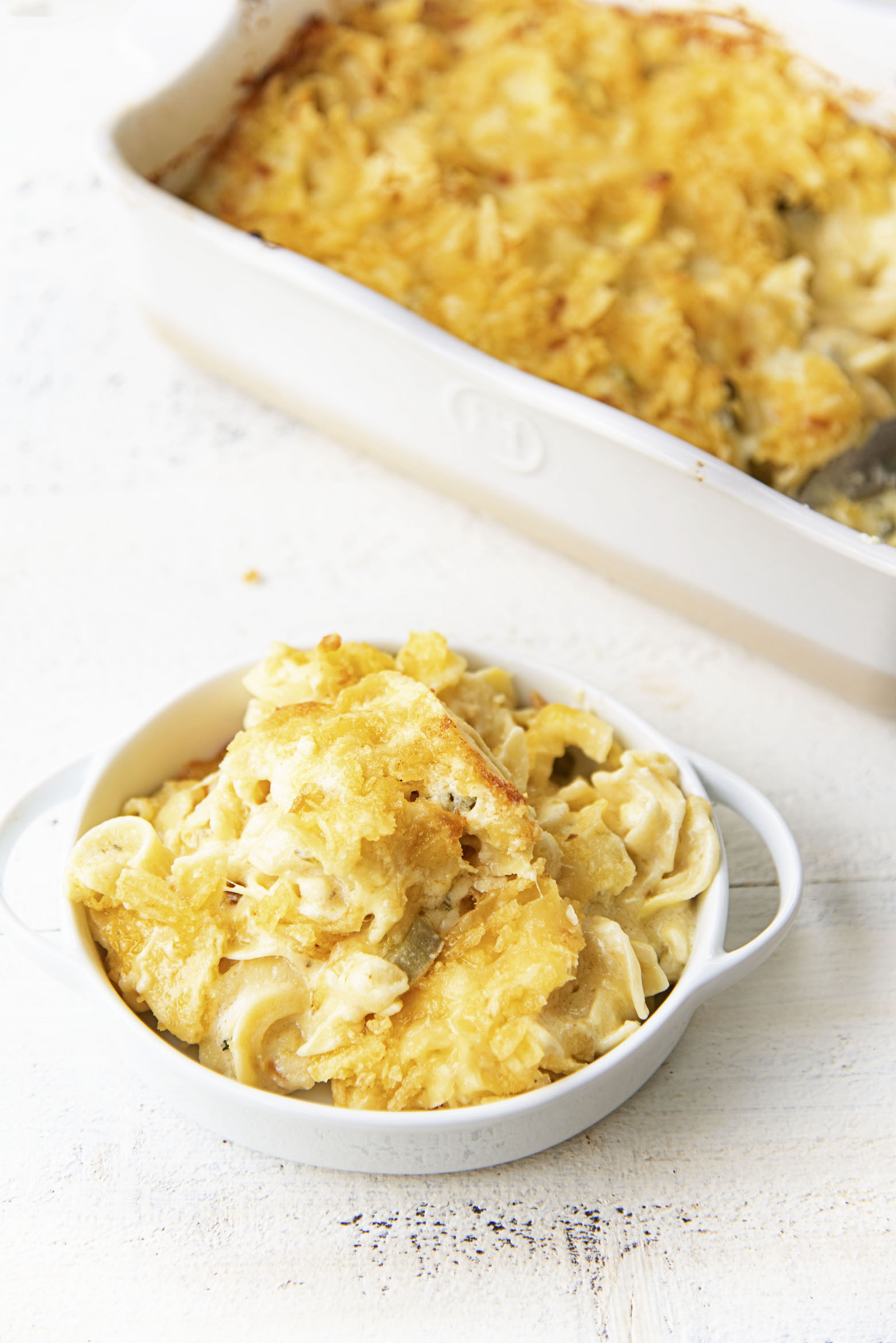 When my husband's birthday rolled around I was trying to think of what to make.
It was a weekday birthday and so there wasn't a ton of time to make an elaborate meal.
My hubby is a total dill pickle lover.
I am as well.
But he really, really likes it.
So I am always trying to incorporate it.
We eat my Dill Pickle Cheddar Cheese Soup quite a bit around here.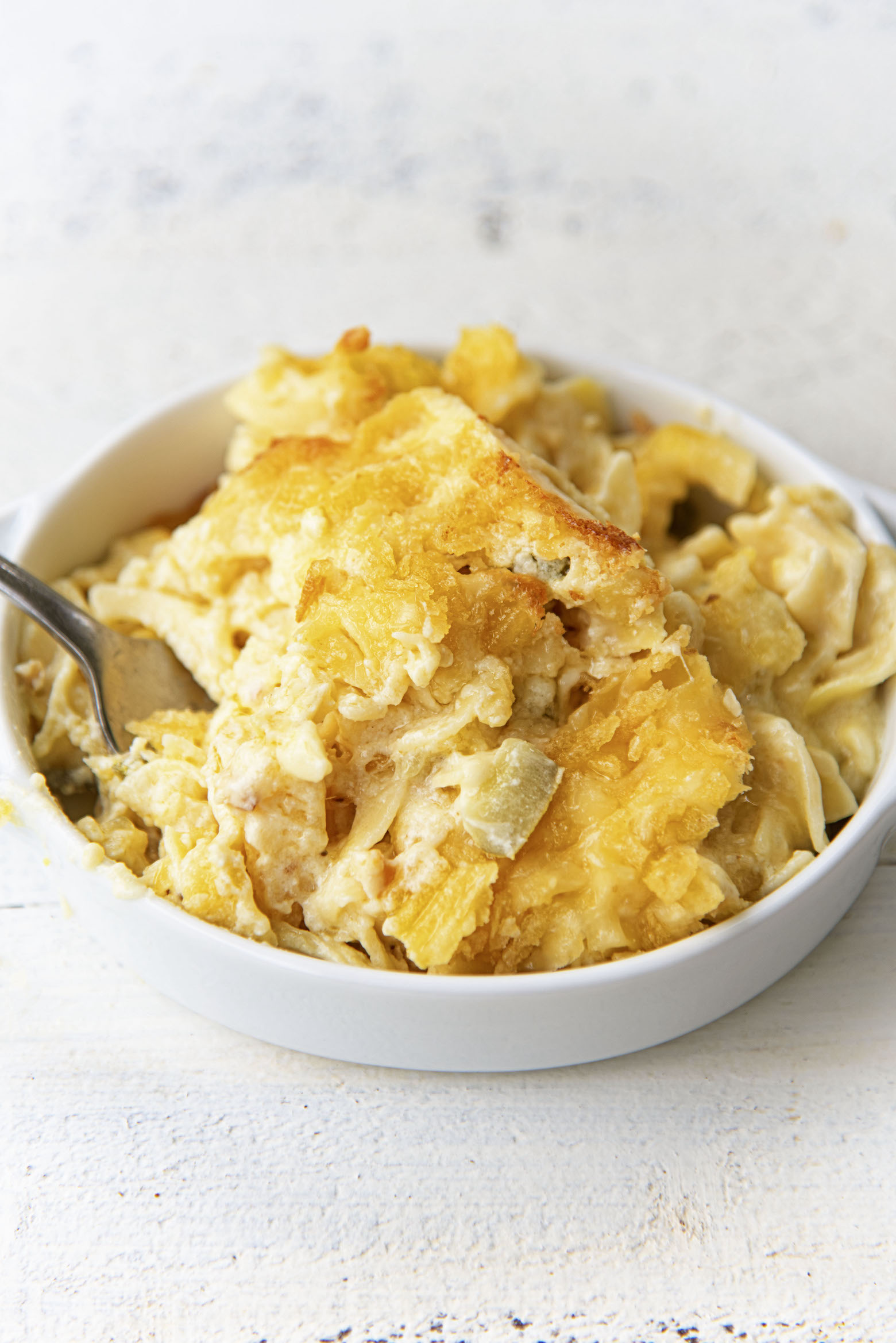 For his birthday I made him some Dill Pickle Cheddar Macaroni and Cheese.
Oh man did we love this.
The crushed potato chips made it extra yummy as well.
I used Ruffles, but that is just my chip of choice.
You can use whatever.
I bet dill pickle flavored chips would be awesome on top as well!
Feel free to play around with the types of cheeses you use as well.
I like the sharp cheddar and the Irish cheddar because they have a bold enough flavor to compete with the dill pickle flavor.
This is macaroni and cheese after all.
So you do want to be able to taste the cheese as well.
P.S. It's a great day to buy my cookbook.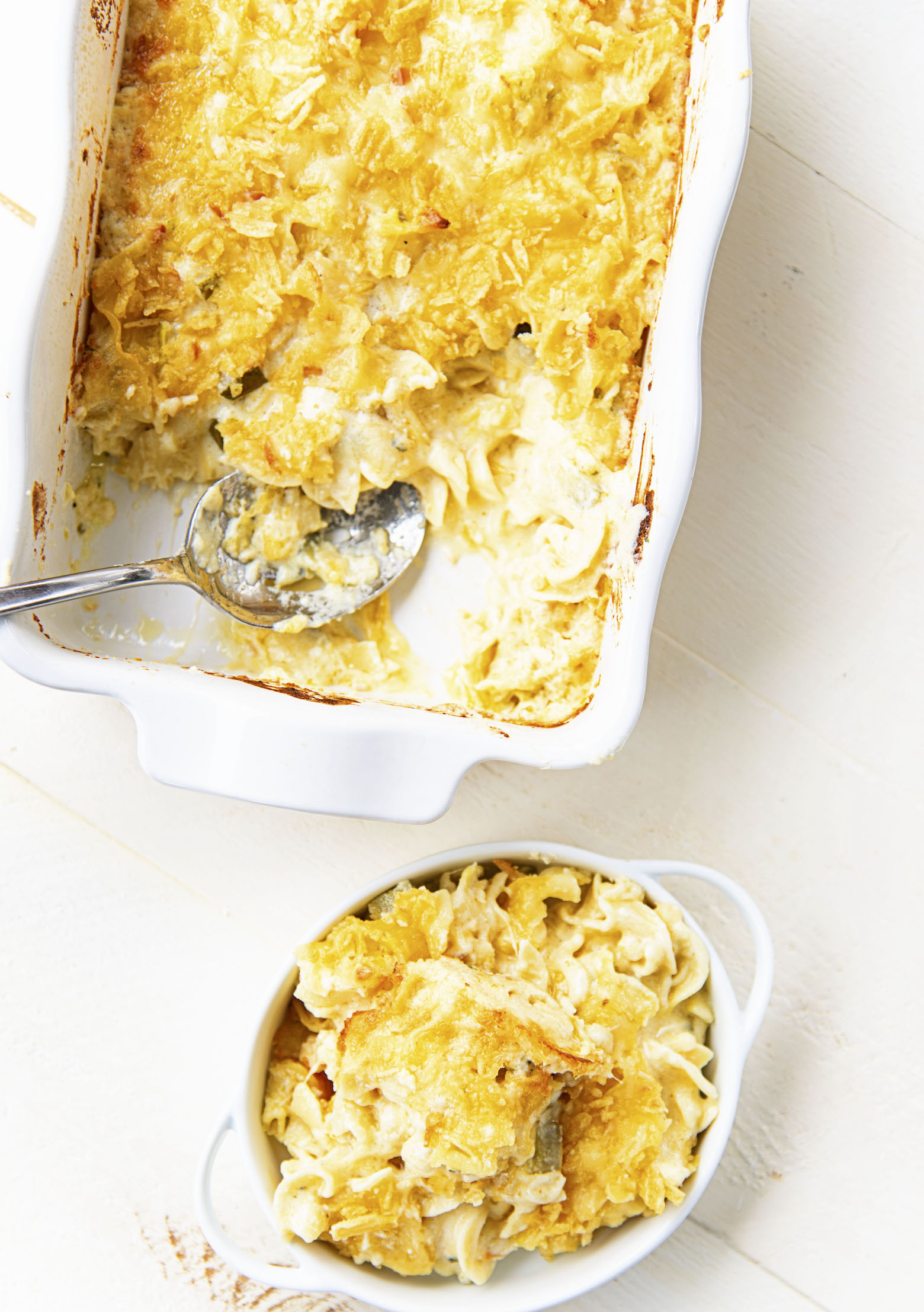 Want more Macaroni and Cheese?
BBQ Pulled Pork Mac and Cheese
Gouda and Lobster Mac and Cheese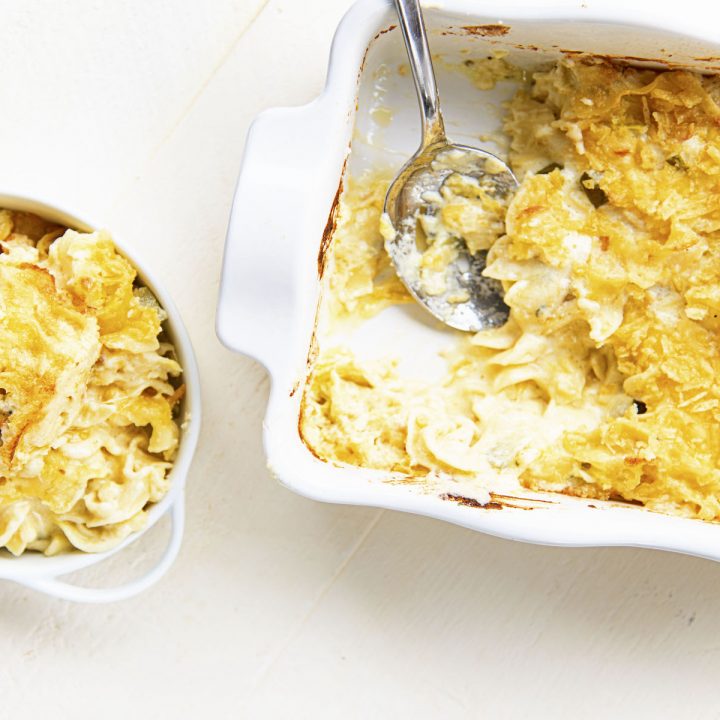 Dill Pickle Cheddar Macaroni and Cheese
Ingredients
1 pound of pasta (your choice of shape but keep them short…we went spiral)
2 cups Irish cheddar cheese (such as Kerrygold)
3 cups sharp cheddar cheese
4 oz. cream cheese, at room temperature
2 cups heavy cream
¼ cup Panko bread crumbs
2 TBSP all-purpose flour
Salt and pepper to taste
1 1/2 cups chopped dill pickle
1 cup crushed potato chips
Instructions
Boil up some water in a large stock pot and throw in your pasta and cook it until it's a dente.
Drain out the water and scrap up the bits that stick to the bottom of the pan.
Put the drained pasta back into the stock pan and add the heavy cream and cream cheese.
Mix until cream cheese melts.
Add the flour and Panko and stir to incorporate.
Add 2 cups Irish Cheddar and 2 cups Sharp Cheddar cheese and try to distribute as evenly as possible as you mix the pasta.
Fold in the chopped pickle.
Pour into a 9x13-inch glass pan that has been coated with oil or butter.
Bake at 350F for 20 minutes.
Remove mac and cheese from oven.
Then sprinkle the remaining 1 cup of cheese on top of the pasta.
Sprinkle crushed potato chips over mac and cheese.
Put back into oven for another 10 minutes.
Remove from oven and let cool for a few minutes.
Eat and enjoy.