These French Onion Dip Deviled Eggs bring two favorite appetizers together in one bite in this twist on classic deviled eggs.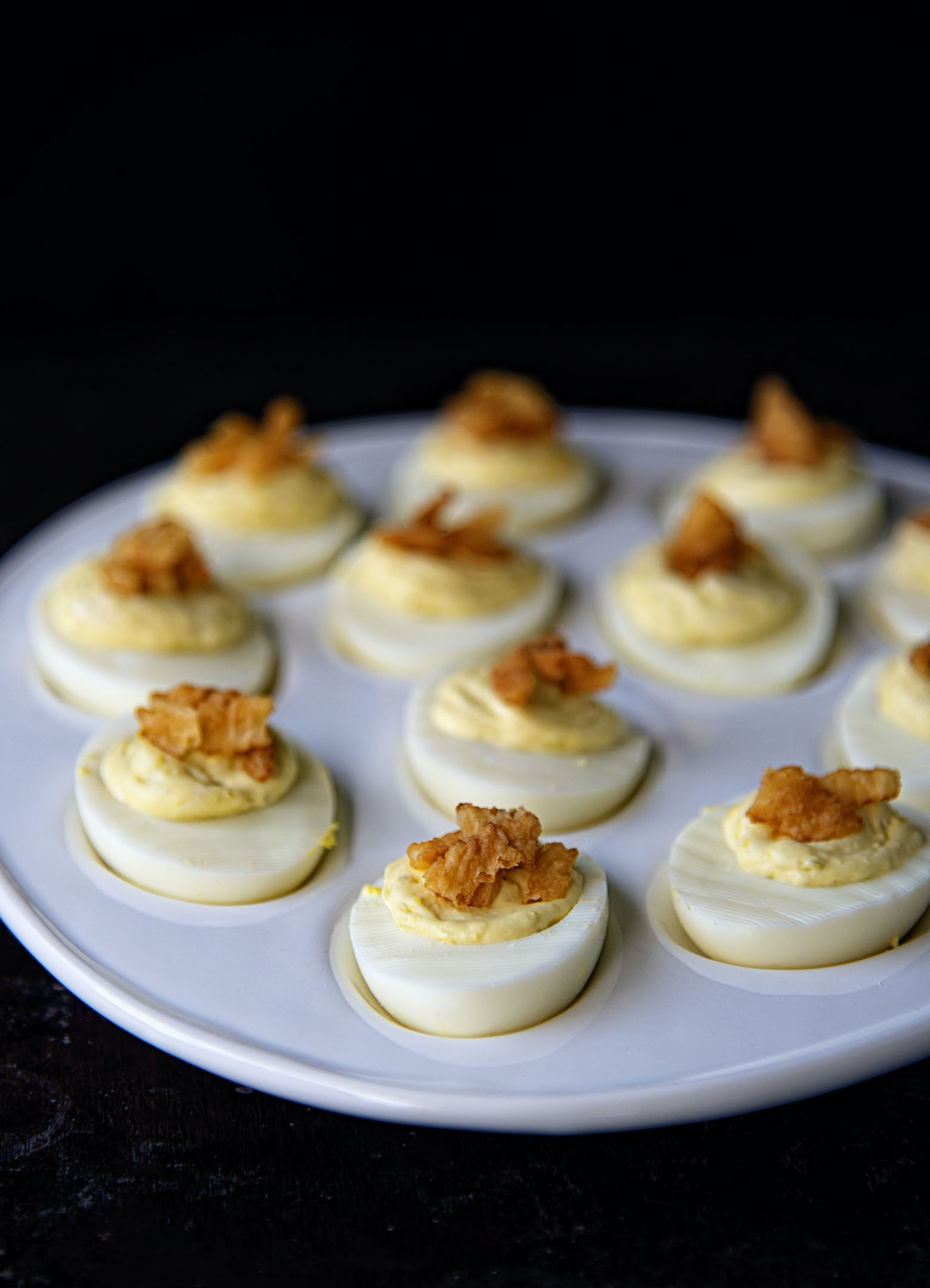 Deviled eggs are a lot like mozzarella sticks to me.
Hear me out on this one.
I would never open up a package of mozzarella string cheese and eat 8 of them.
But bread those suckers.
Deep fry them.
And dip in some marinara sauce and I can polish those babies off in no time.
Then have an entree and dessert.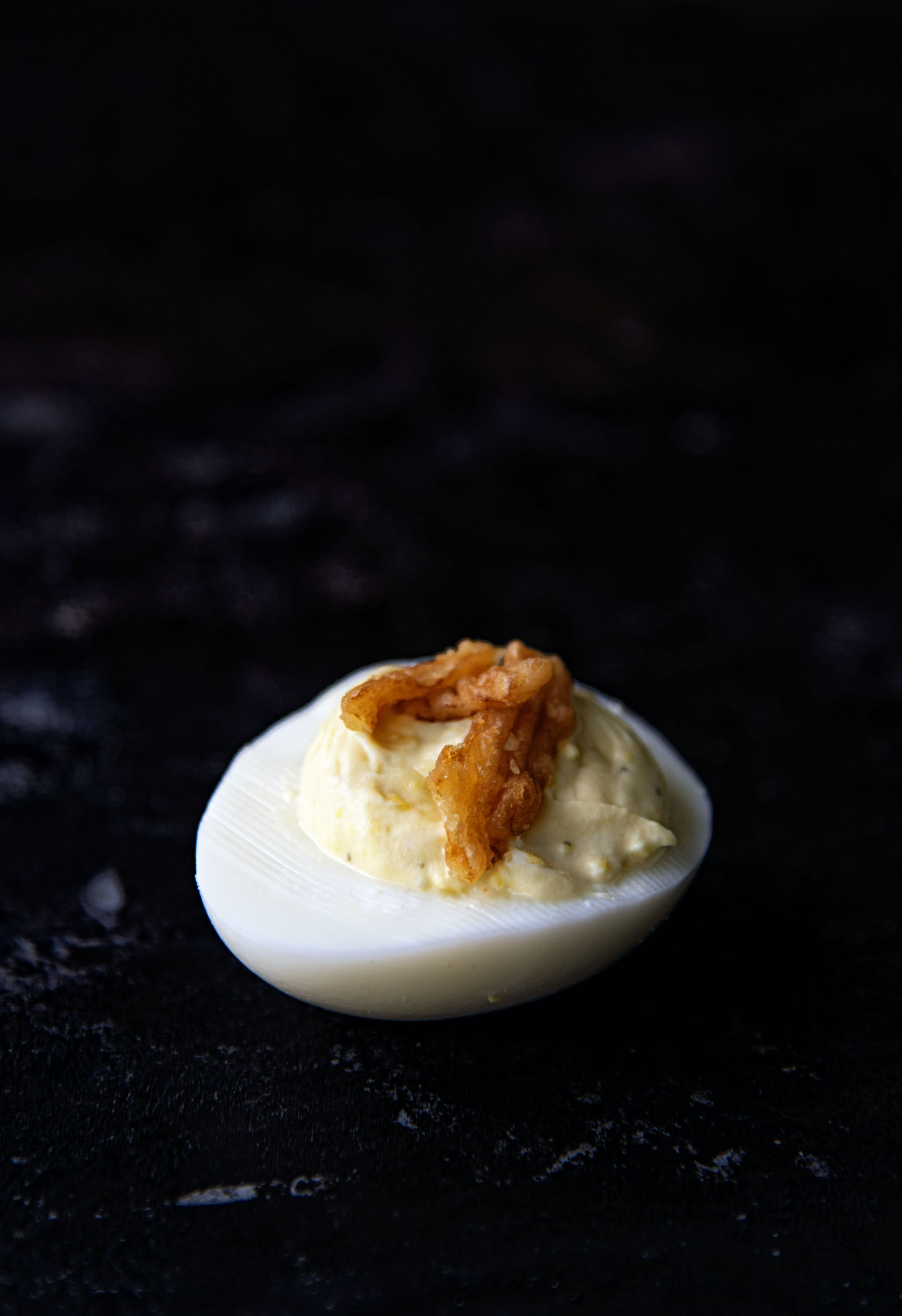 Same for me with deviled eggs.
Rarely would I boil up 12 eggs and sit down and eat them.
But split the open.
Add some mayo.
Some other flavors.
And then next thing you know I may or may not have somehow eaten 12 eggs.
In one sitting.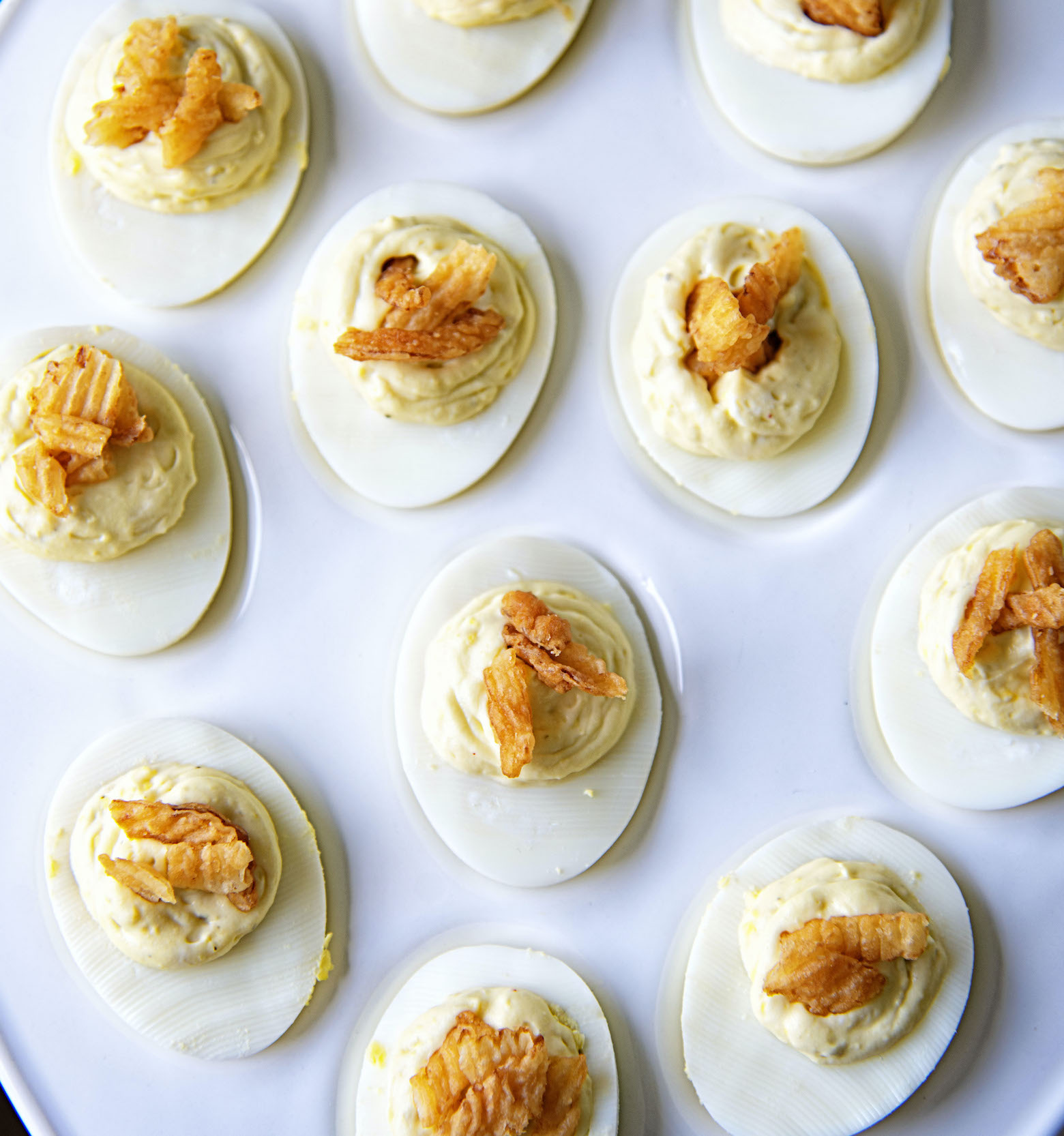 So in general if I'm making deviled eggs it's to take to a party.
Because if it's just me and the eggs they are gone.
Or if it's just me and my husband they are gone.
Which of course happened this time.
There are no parties to be going to.
Knowing that my husband and I lack deviled egg willpower I simply just made a large batch.
And when he asked what's for dinner…I said French Onion Dip Deviled Eggs.
Which he was totally in favor of.
He also understood why I didn't make anything else. 🙂
We at least know we are weak.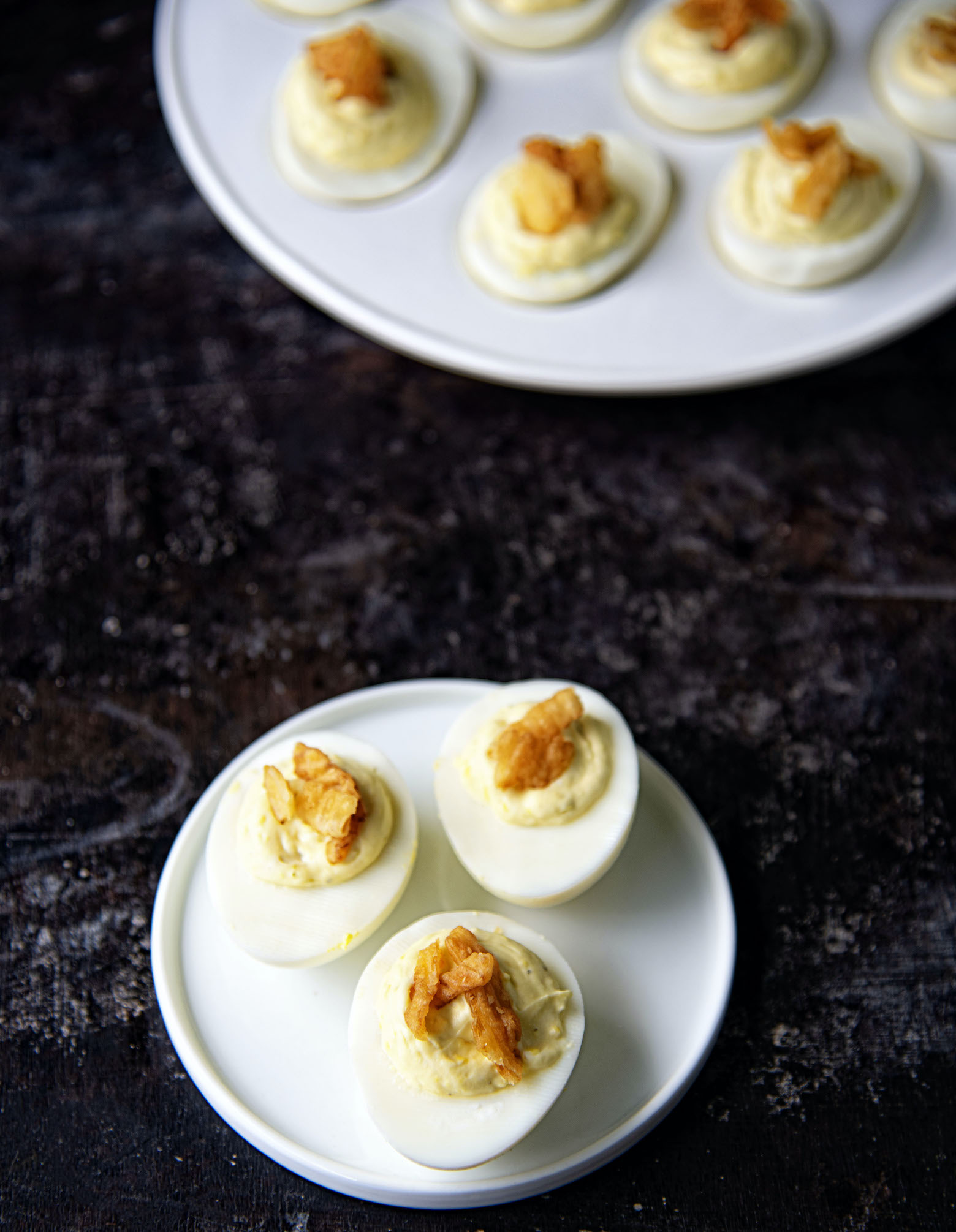 While we ate them for dinner they are meant to be an appetizer for your party or holiday meal.
But feel free to have them for dinner.
Does anyone even care at this point in 2020?
These are a combo of two of my favorites…deviled eggs and French Onion Dip.
I suggest using the dip that you get in the refrigerated section.
But that's just my preference.
By the way, it's a great day to buy my cookbook !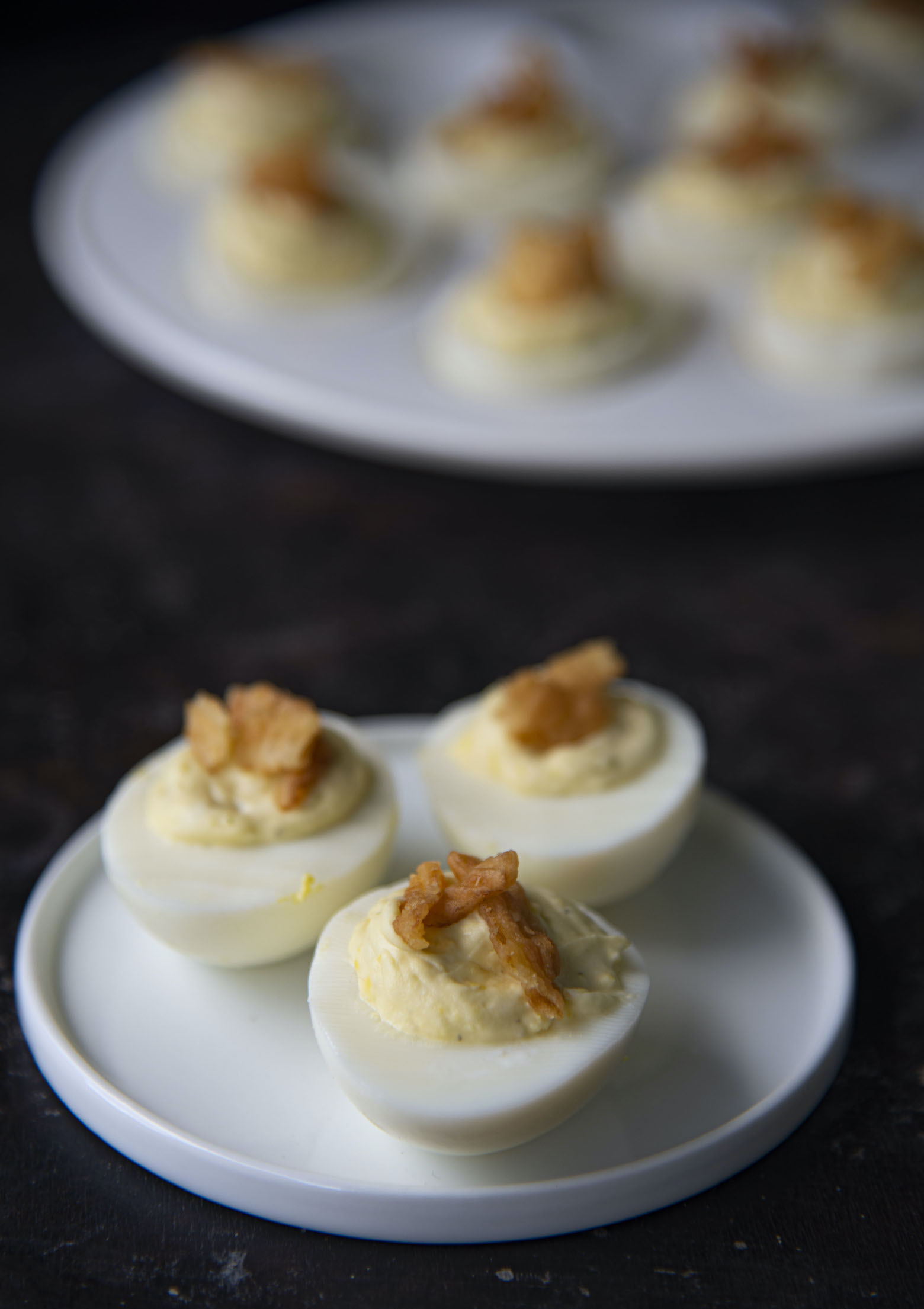 Want More Appetizer Ideas?
Bacon Caesar Salad Deviled Eggs
Caramelized Onion, Bacon, and Gruyere Dip
Honey Mustard Pretzel Deviled Eggs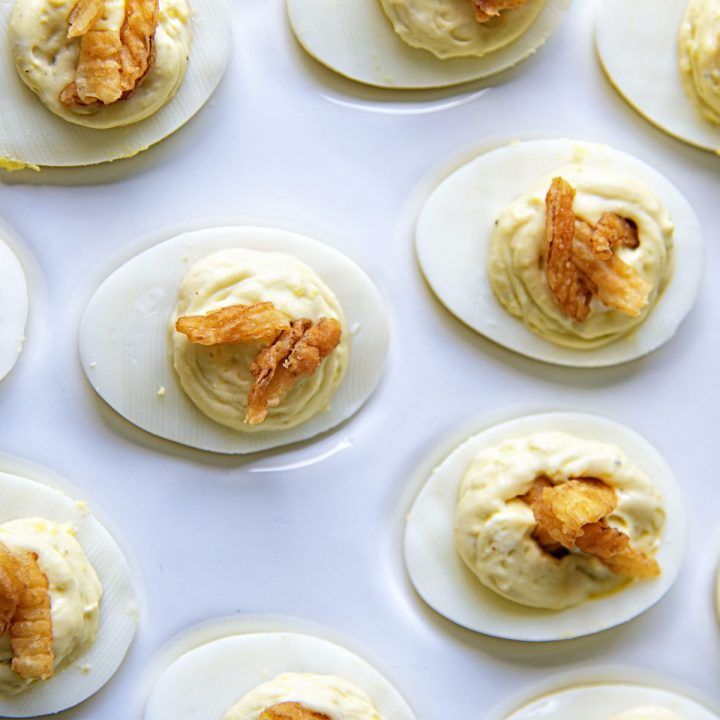 French Onion Dip Deviled Eggs
Ingredients
12 large eggs, hard boiled, shells removed
5 TBSP, Mayo (full fat)
1/3 cup French Onion Dip
1/2 tsp. sea salt
1/4 cup crispy fried onions
Instructions
Slice the eggs in half and remove the yolks placing them in a medium sized bowl.
Put the egg white halves off to the side.
Mix together the yolks, mayo, French Onion dip, and salt.
Mix until creamy.
Pipe or spoon into the egg white halves.
Add crispy fried onions on top.
If not serving right away don't put the fried onions on until ready to serve or else they will get soggy.