The Bacon Caesar Salad Deviled Eggs are a twist on the classic. Bacon, Caesar Dressing, Parmesan Cheese all make up these yummy deviled eggs.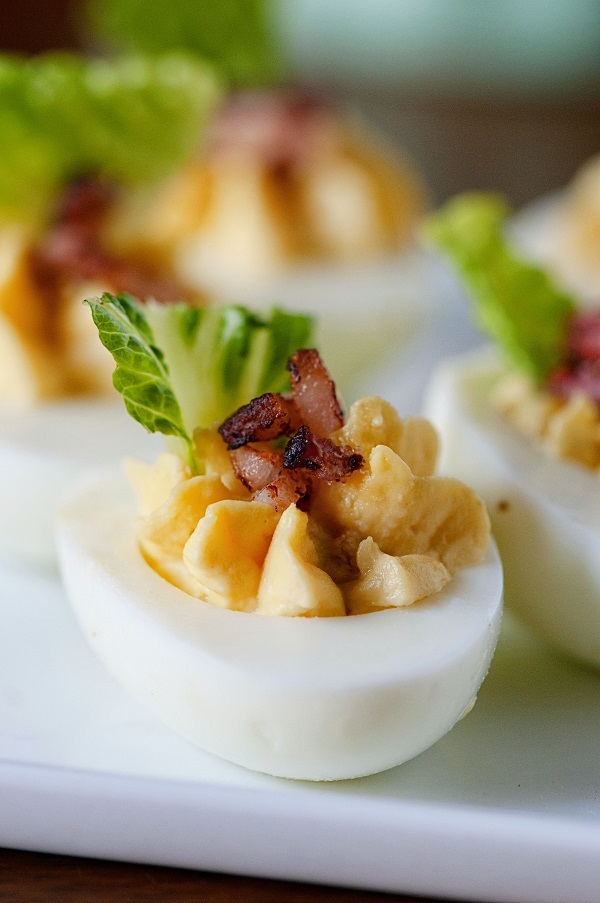 So the hubs and I have a deviled egg problem.
When we make them we eat them like we are fresh out of the movie Groundhog Day Movie.
Rita: Don't you worry about cholesterol, lung cancer, love handles?
Phil: I don't worry about ANYTHING anymore. … I don't even have to floss.
Yes, we inhale them.
I blame our trip years ago to Nashville where they have deviled eggs everywhere.
And fun ones too with ham and what not in them.
Ever since them we have been deviled egg-aholics.
So I decided to mix up our deviled egg game.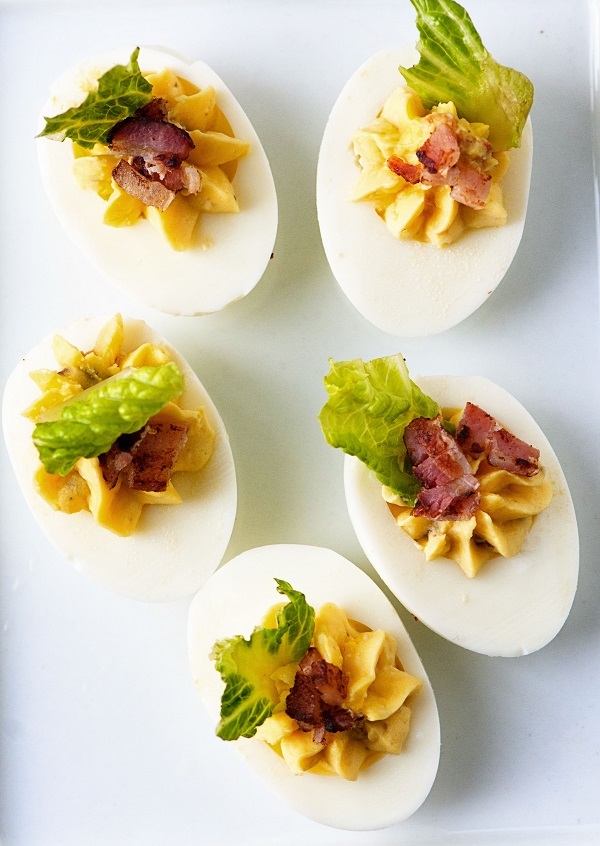 I had a bunch of Caesar salad dressing left over and about to go bad so that was the inspiration for these. 🙂
Aside from helping me clean out the fridge they are darn tasty as well.
These Bacon Caesar Salad Deviled Eggs are low carb.
If low carb high fat (aka Keto) is your thing.
If it is your thing I'm going to be nice and tell you that one egg or two halves is 129 calories, 11g fat, 1g carb, 7g protein.
Don't worry I won't ever tell you the calories for one of my desserts. 🙂
Not related I want to wish everyone a Happy New 2016!
I hope it is your best year yet!
And oh yeah, it's a great day to buy my cookbook.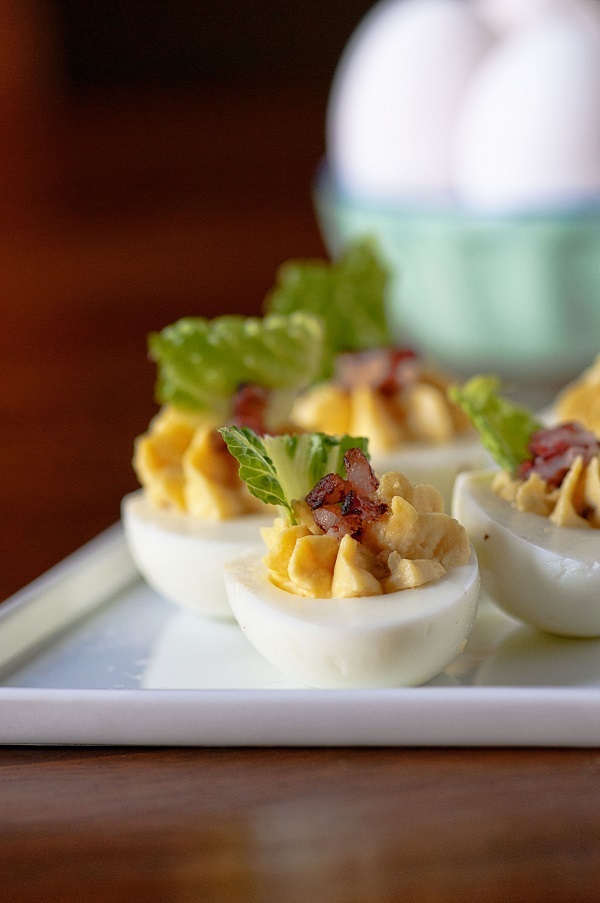 Want More Party Food Ideas?
Caramelized Onion, Bacon, and Gruyere Dip
Honey Mustard Pretzel Deviled Eggs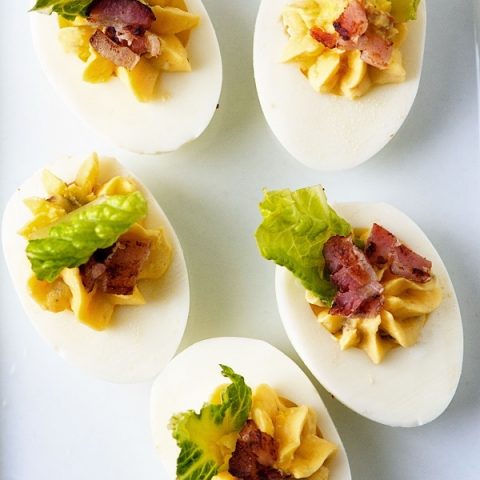 Bacon Caesar Salad Deviled Eggs
Ingredients
10 large eggs, hard boiled
3 TBSP, Mayo (full fat)
2 TBSP, Caesar Salad Dressing (full fat, I used Newman's Own)
1 piece uncured bacon (feel free to use more…I would but I literally had one piece left) cooked, and chopped
2 TBSP Parmesan cheese grated
Juice of ½ a lemon
Romaine lettuce as garnish
Bacon as garnish
Instructions
Slice the eggs in half and remove the yolks placing them in a medium sized bowl.
Put the egg white halves off to the side.
Mix together the yolks, mayo, Caesar salad dressing, bacon pieces, parmesan, and lemon.
Mix until creamy. It won't be entirely smooth due to the bacon pieces.
Pipe or spoon into the egg white halves.
Garnish with romaine lettuce and more bacon if desired.