This Grilled Cheese Tomato Soup Casserole is the definition of comfort. If you love tomato soup and grilled cheese then this is the casserole for you.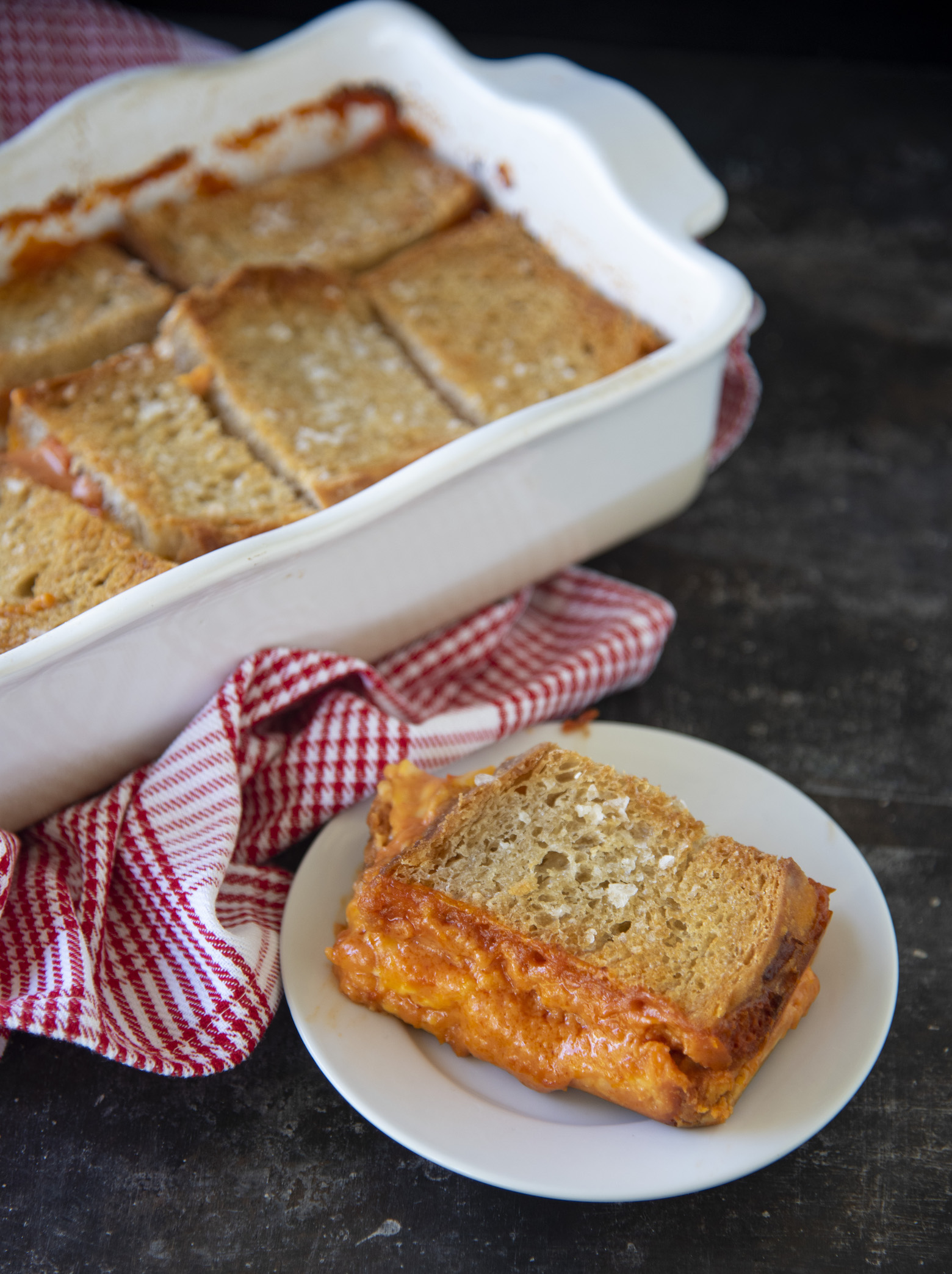 All the carbs.
That's what I'm about right now.
Because if ever there was a time calories should not count it is during a global pandemic.
I have been making a lot of bread lately.
Stress bread.
And while I do enjoy just sitting and eating it with just butter and salt, I realize sometimes I'm supposed to eat real food.
Plus my poor husband didn't get real food for months from me while I was writing the cookbook. 🙂
So I owe him.
And well, I'm home.
Hopefully you are too.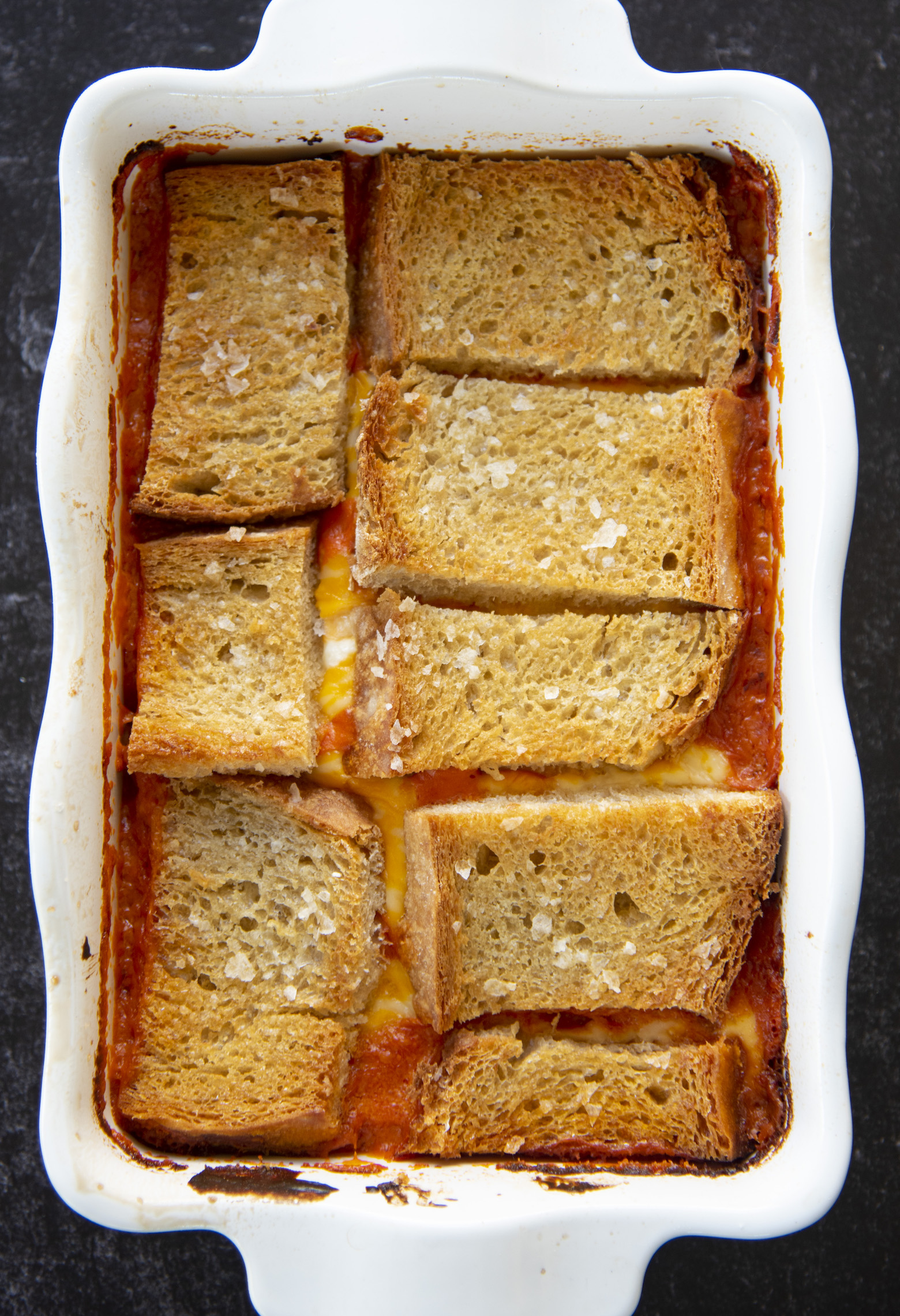 One of my ultimate comfort foods is grilled cheese and tomato soup.
It's a lot of people's comfort food.
This Grilled Cheese Tomato Soup Casserole recipe is so very simple but rather tasty.
We made a half amount and now I really wish I had made the full pan because my husband ate most all of it in one sitting.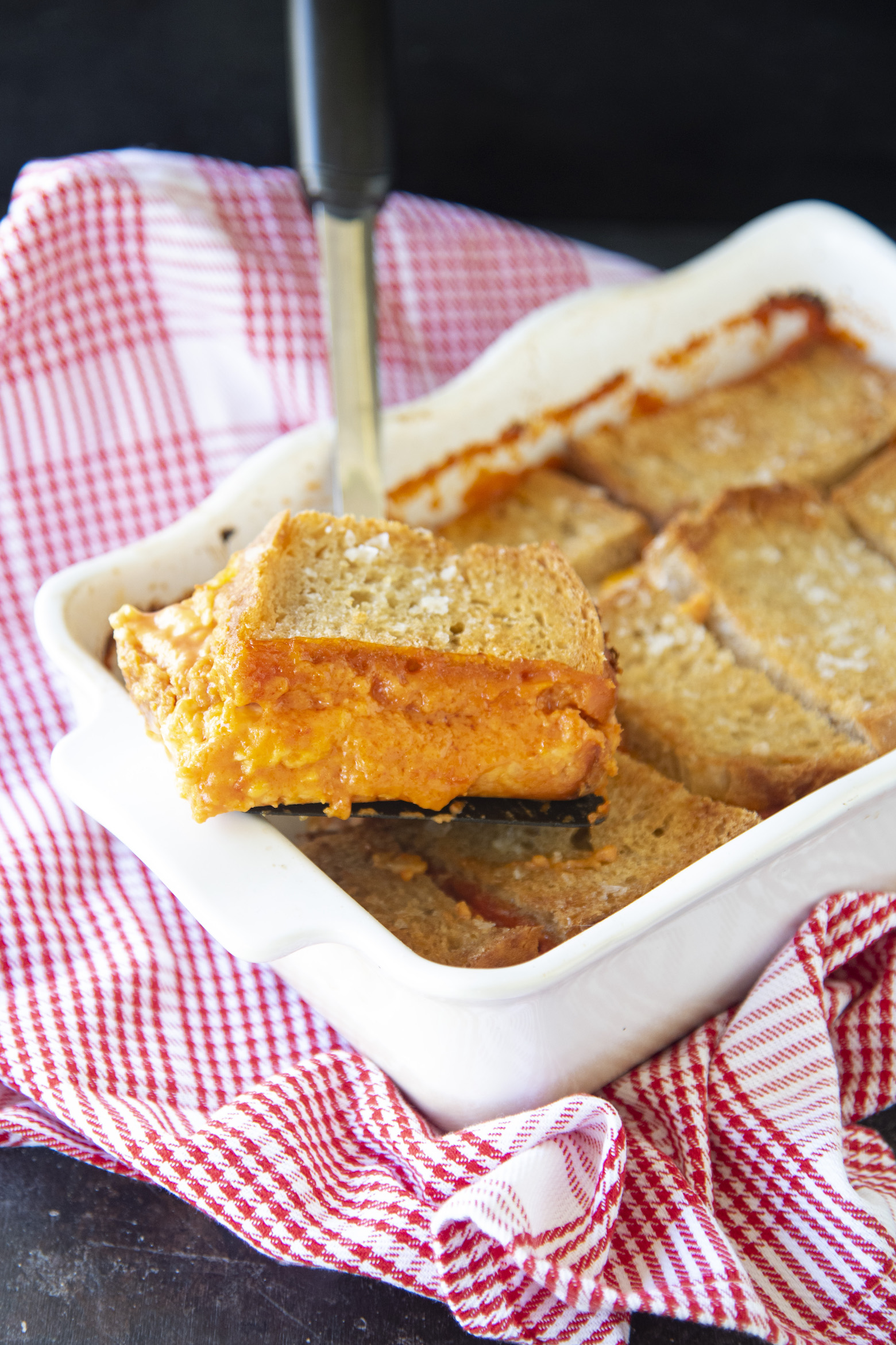 While I tend to like my grilled cheese made with just cheap white bread I think that would not work in this case.
I think it would be too soggy.
You can use either just like a simple Cob Loaf, Italian Loaf, or Sourdough.
Just make sure it's a hearty bread.
I chose Colby cheese for this but again whatever cheese you like with your grilled cheese is what you should use for it.
Campbell's Tomato Soup is my favorite and so that is what I used for this.
I'm sure other brands make condensed soup, I've just never used them so I used what I had.
I hope you make this casserole and it brings you some comfort.
P.S. It's a great day to buy my cookbook.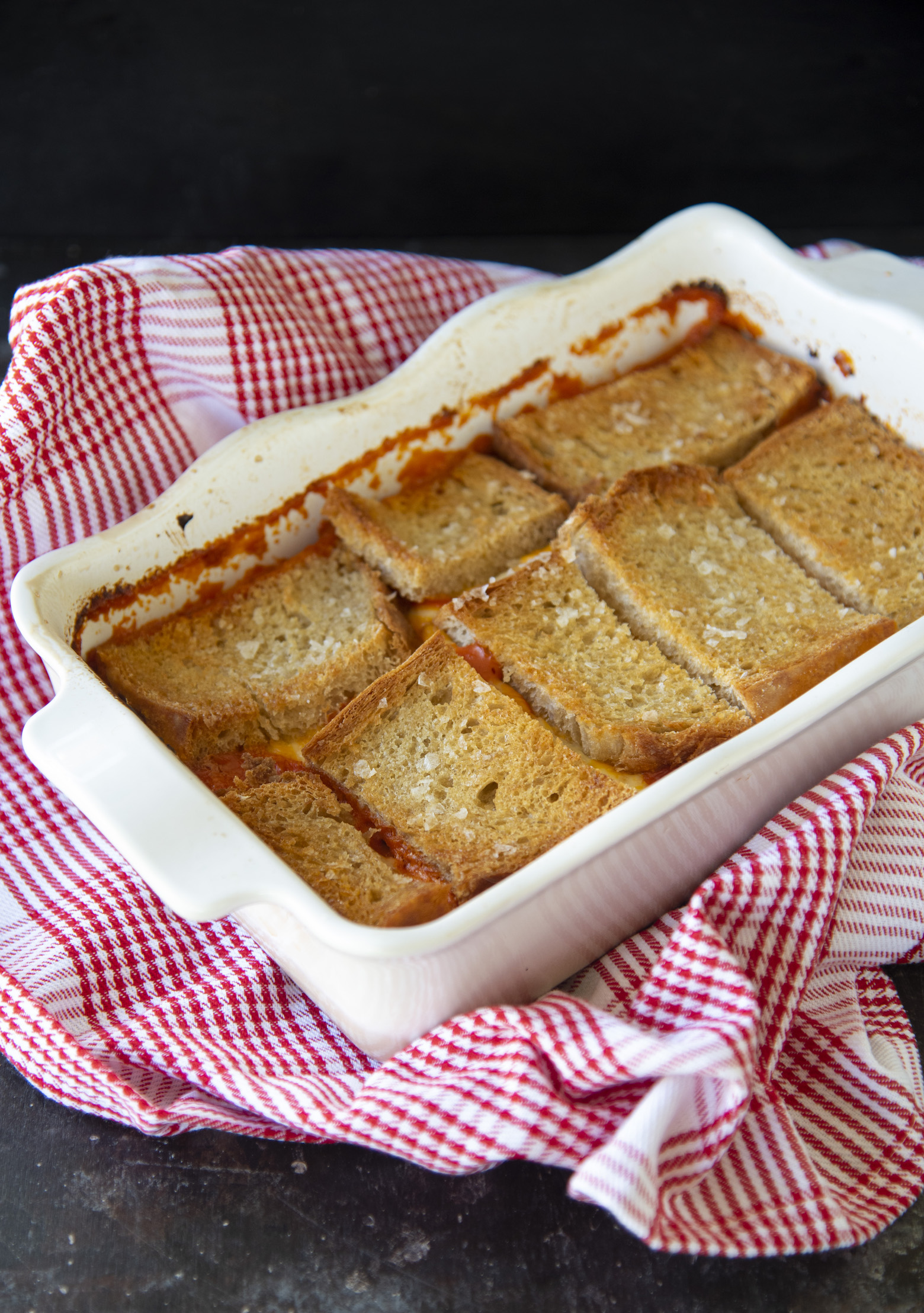 Want more Dinner ideas?
Broccoli Cheese Biscuit Cobbler
Alpine Dijon Macaroni and Cheese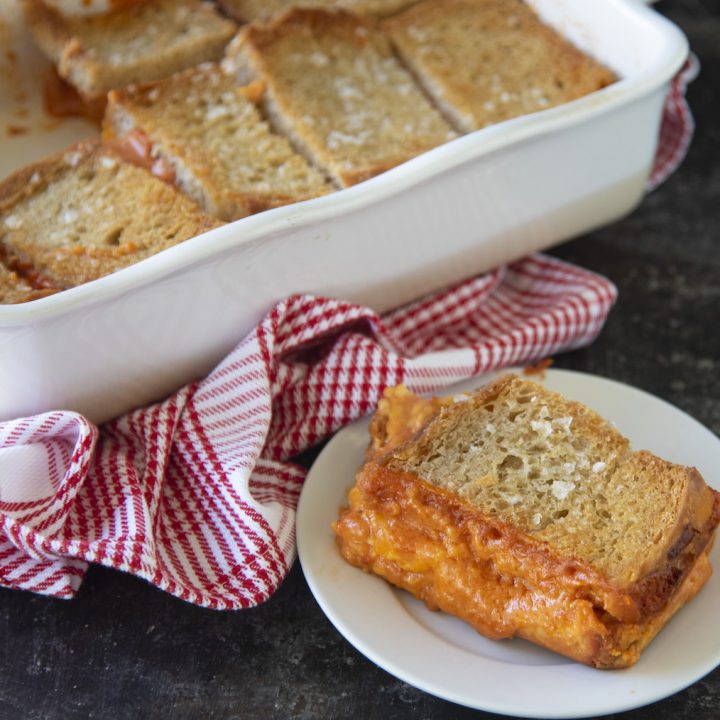 Grilled Cheese Tomato Soup Casserole
Ingredients
1/2 cup unsalted butter
24 slices Colby cheese
1 can Campbell's Condensed Tomato Soup
1/2 cup heavy cream
Salt and pepper to taste
Instructions
Preheat oven to 400F.
Take half of the butter and spread it on six of the slices of bread.
Cut the slices of bread into rectangles and squares (save the leftover odd shaped ones for croutons) and place them in a single layer, butter side down, in the bottom of a 9 x 13 inch baking dish.
In a medium bowl add the condensed soup, heavy cream, and salt and pepper and mix until fully combined. .
Spread half the mixture evenly over the bread slices in the baking dish.
Layer 12 slices of Colby cheese on top of the tomato soup mixture.
Spread the remaining layer of tomato soup mix over the cheese and then cover that with the remaining 12 slices of cheese.
Spread the remaining six slices of bread with butter and cut them to fit into the dish.
Place the pieces of bread on top of the cheese and bake for 30-33 minutes. You want the bread browned.
Sprinkle with sea salt and serve warm.