This Hot Spiked Cinnamon Apple Cider is a spiked cinnamon apple cider made with fresh apple cider, Fireball Whiskey, and Crown Royale Apple.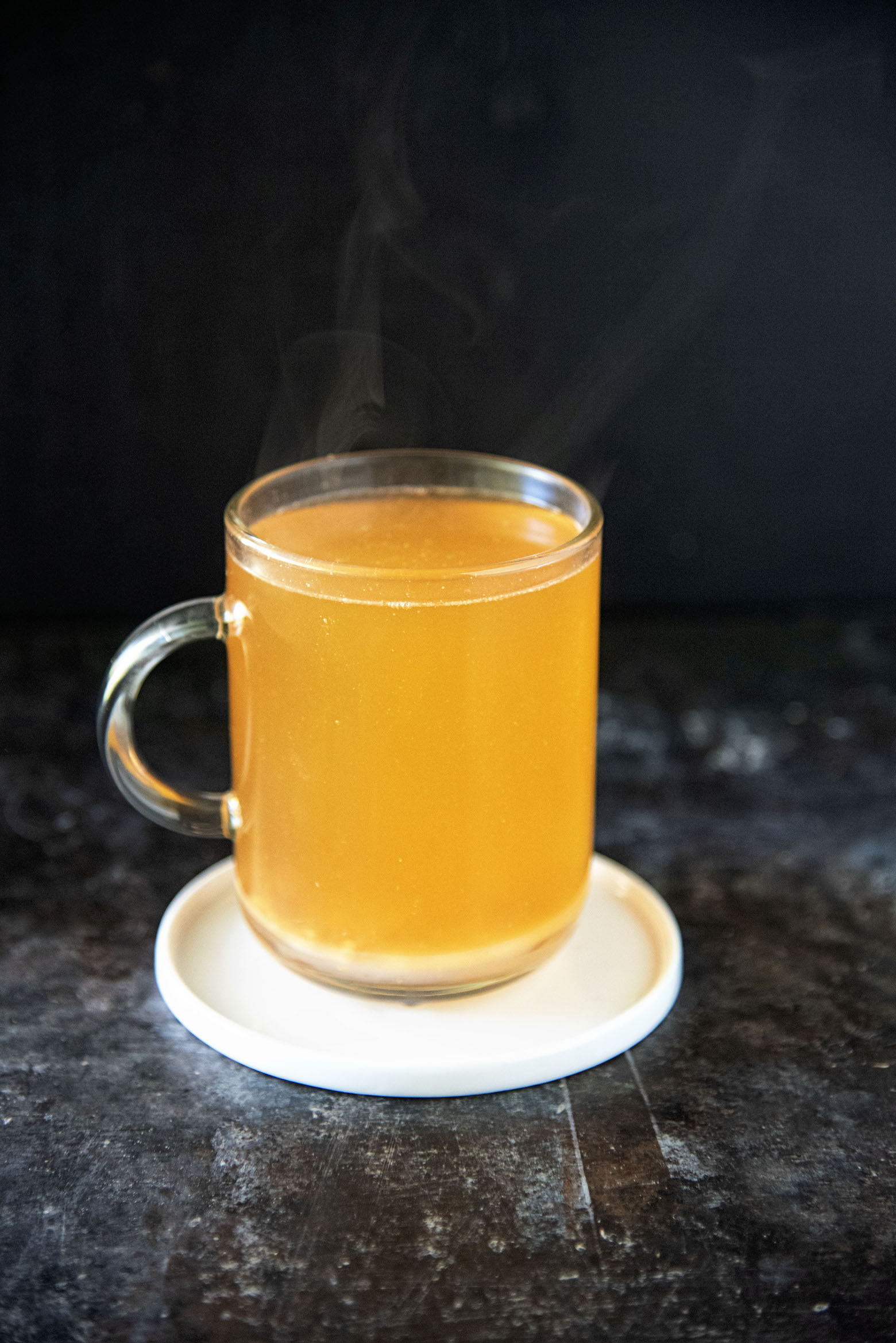 First day of October and our weather has decided to skip a morning chill and go right to hurry up dogs I can't feel my fingers.
Which I am all for cold weather it is just early this year.
How cold?
35F right now cold.
Which is not crazy cold but for where I live and what they date on the calendar is, it's cold.
My parents got snow yesterday cold.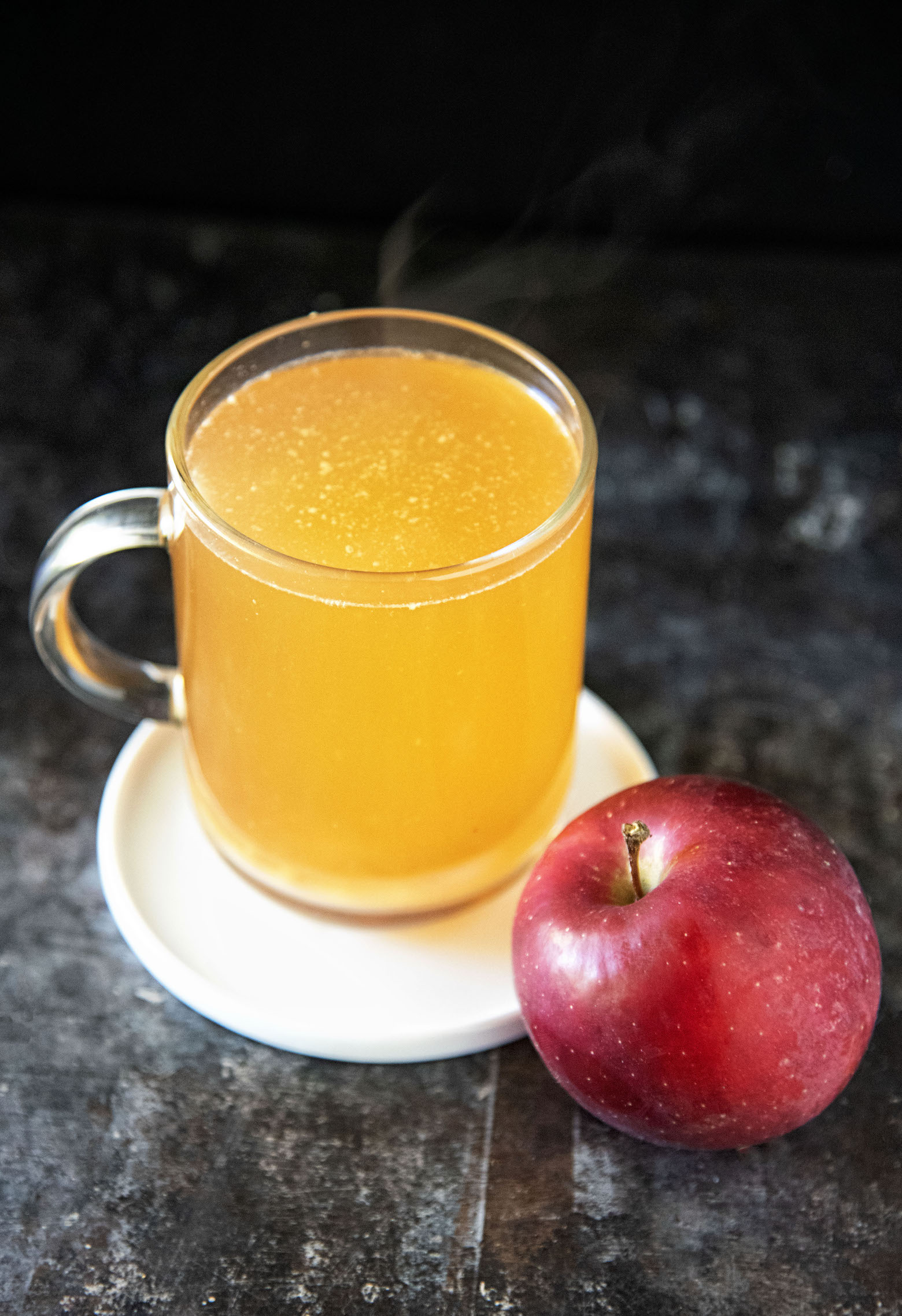 We keep our house rather cold in the winter.
Usually at or a little below 60F.
The cooler temperatures help our dogs with their heart issues and fun fact mold does not grow in colder temperatures.
It doesn't kill it but it puts it at bay.
And I'm allergic to molds so my immunologist likes me to be on the colder side to help my allergies.
Also forces the dogs to snuggle with your for warmth. 🙂
Clearly with it being that cold there are a lot of hot beverages being consumed.
I had planned on making this Cider Whiskey Sour Cocktail from How Sweet Eats but that was a chilled beverage and I needed warm.
This Hot Spiked Cinnamon Apple Cider is a fairly straightforward drink.
Apple cider with Fireball whiskey for the cinnamon flavor and then Crown Royale Apple.
I added toffee pieces (not the kind covered in chocolate) to make it a little sweeter but you do not need to add if you don't like sweeter cocktails.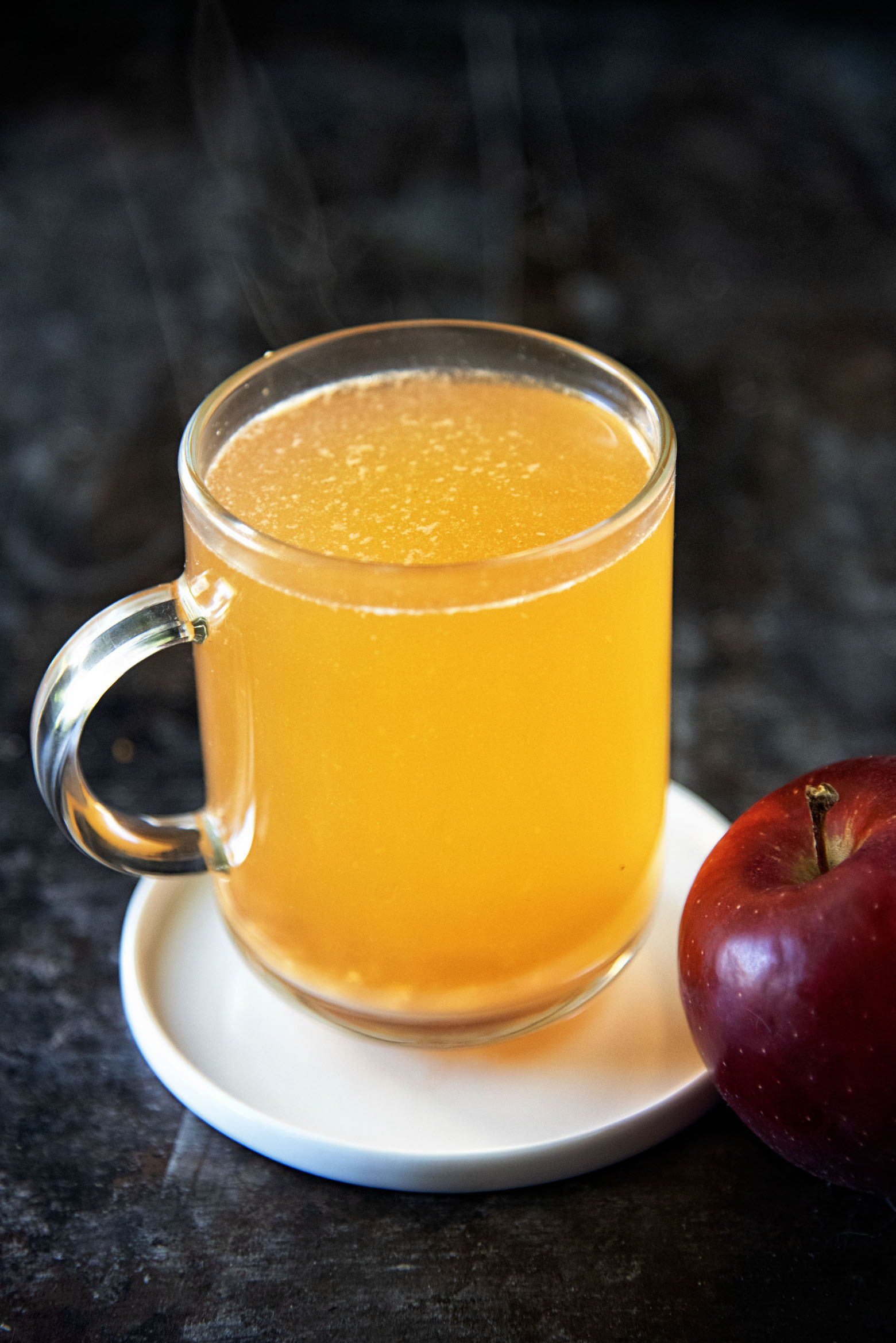 Can this be made as a cold beverage?
Of course it can.
I realize that while I may be getting close to literally freezing temperatures where I live, a lot of you are still stuck in summer temperatures.
No doubt this would be just as tasty cold as it is warm.
What is the difference between Apple Cider and Apple Juice?
Most people seem to think that apple cider has spiced added to it.
Which is not the case.
Granted you do see a lot of apple cider with spices in it but that is spiced apple cider.
So what is the difference?
The process in which they are pressed.
Apple juice is filtered so that it has a longer shelf life.
Apple cider is unfiltered.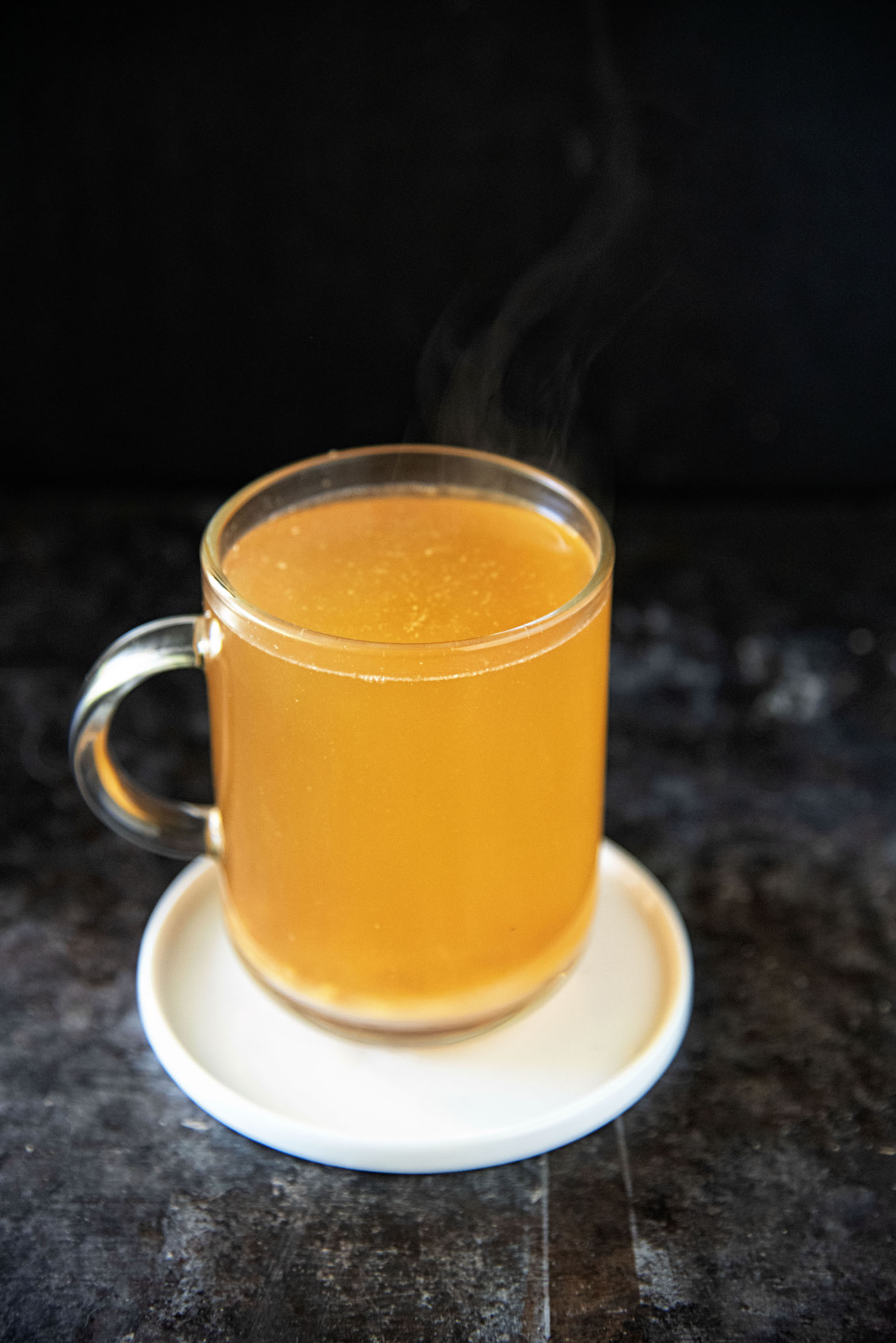 Do You Really Need Fresh Apple Cider?
Ideally yes.
However, I realize that not all of you live down the street from an apple farm like I do. 🙂
But this time of year you most likely have fresh cider at your grocery store.
If not, feel free to use whatever you can find.
And remember if you can't find cider to look for unfiltered apple juice…which is just cider.
As always it's a great day to order my cookbook.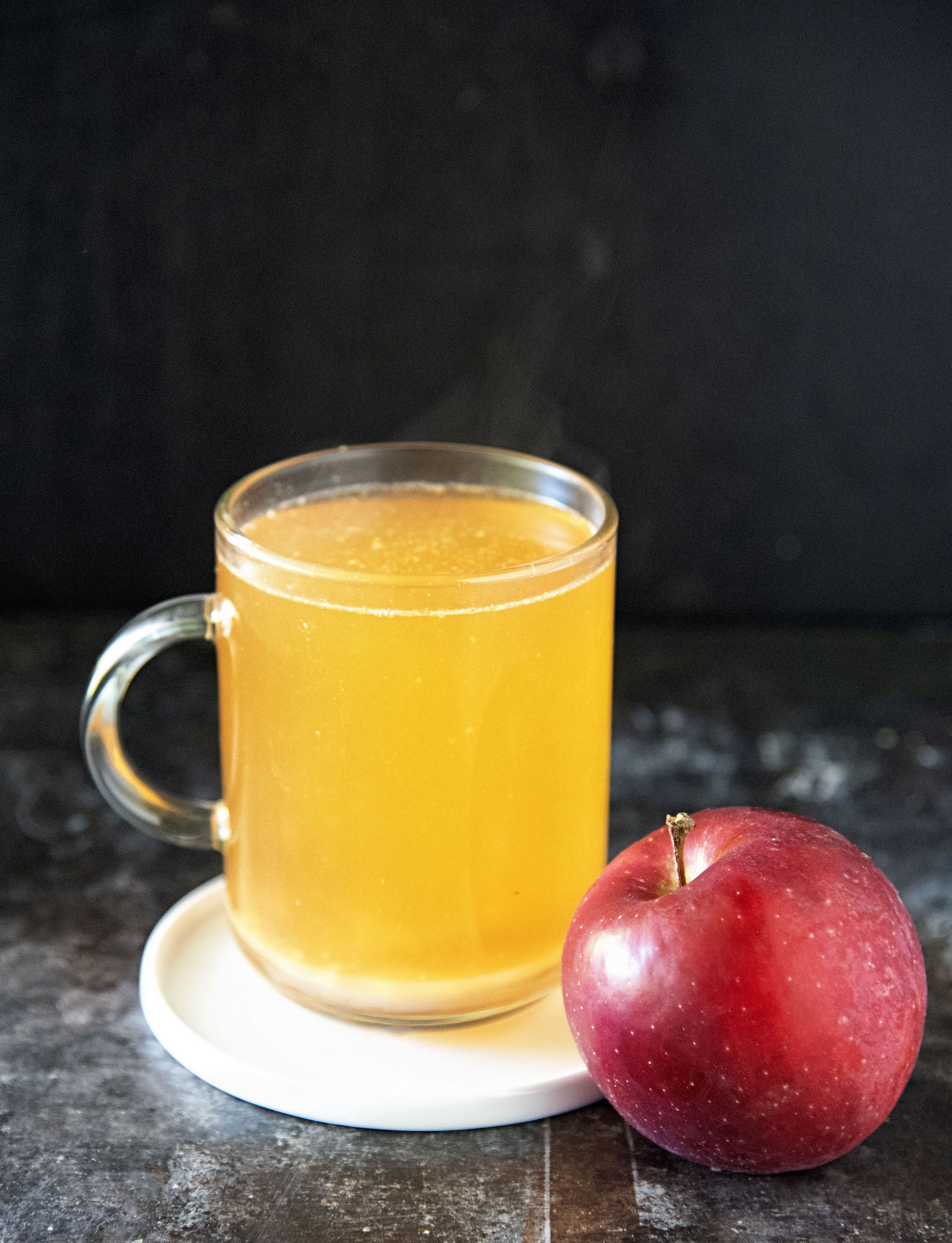 Want More Recipes? Try these:
Snickerdoodle Apple Cider Mimosa
Spiked Stroopwafel Hot Chocolate
Fireball Apple Cider Jell-O Shots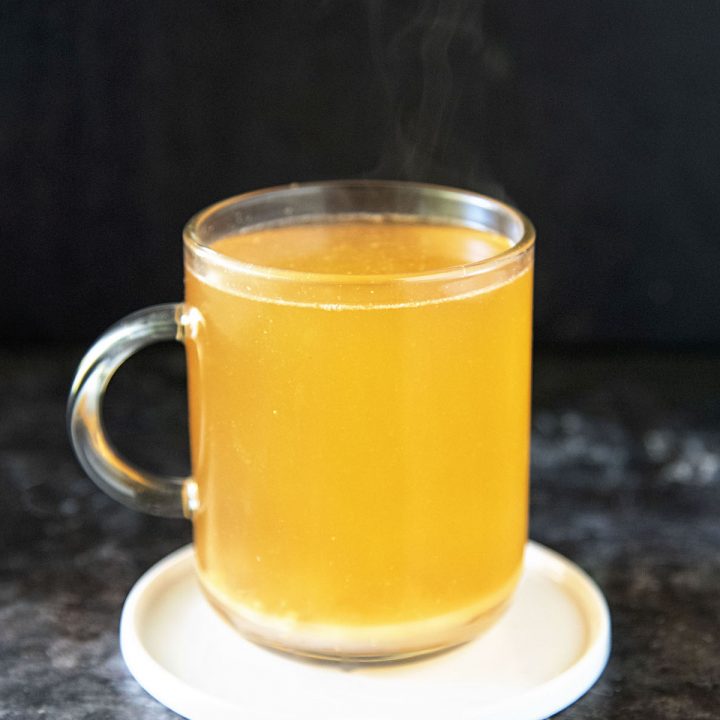 Hot Spiked Cinnamon Apple Cider
Ingredients
4 cups fresh apple cider
3/4 cup Fireball Whiskey
1/2 cup Crown Royale Apple Whiskey
2 TBSP toffee pieces (optional)
Instructions
Heat apple cider in a large pot until just about boiling.
Add toffee pieces if using.
Mix until the toffee pieces have dissolved.
Move cider off of heat element and add in the Fireball and Crown Royale Apple.
Pour into a mug and enjoy.