Fireball Apple Cider Jell-O Shots: These fall themed Jell-O shots are made with Jolly Rancher Apple gelatin, Fireball Whiskey, and fresh apple cider. It will be sure to warm up those chilly fall nights.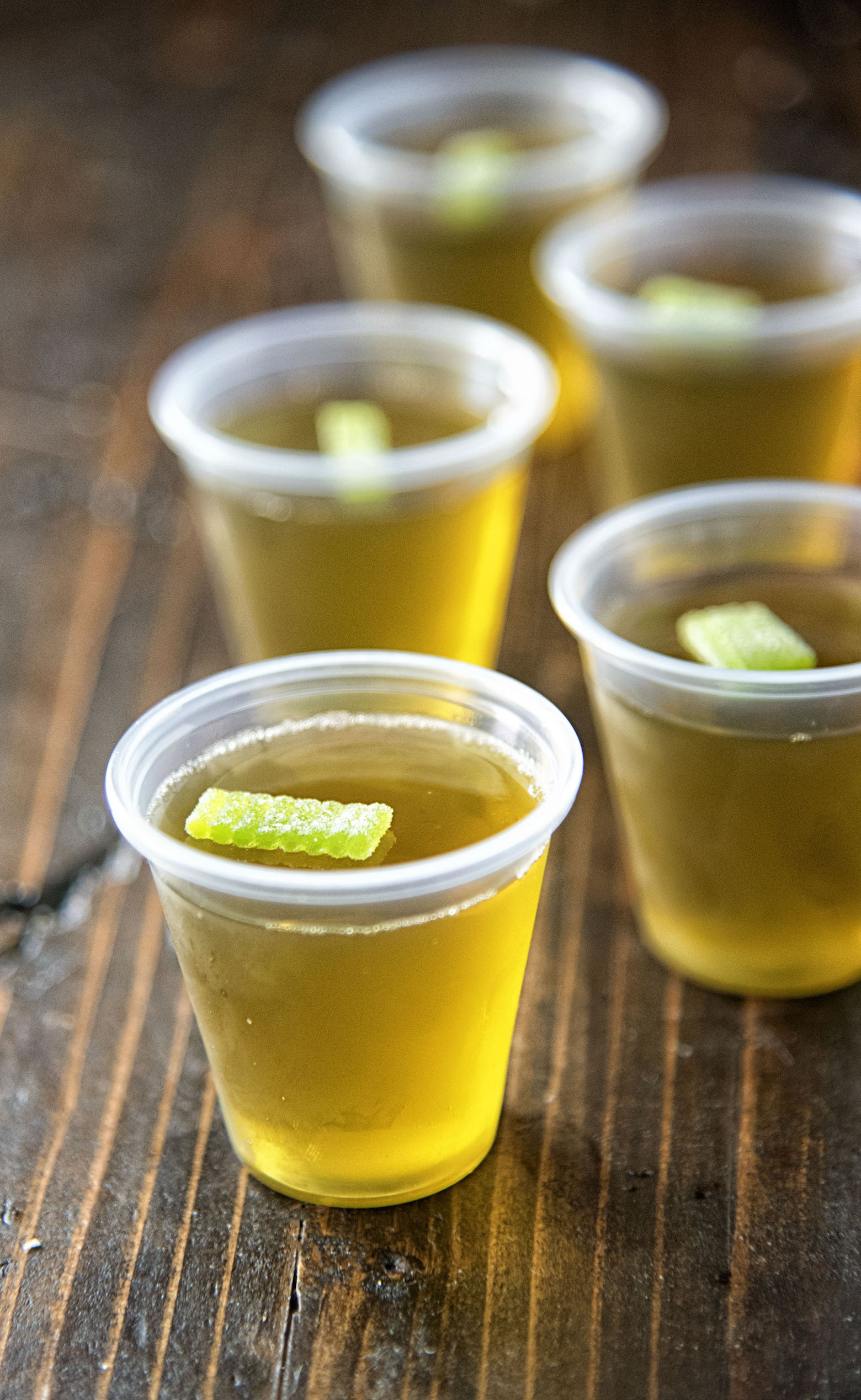 This week's Tipsy Tuesday Jell-O Shot is Fireball Apple Cider Whiskey.
Inspired by my overflowing apple trees in my backyard and the cool crisp mornings we are starting to get around here.
If you don't know Fireball is a cinnamon flavored whiskey and therefore is perfect for complimenting apple anything.
While the shots themselves are super tasty the are beyond ugly.
Like I really thought about not putting them on the blog ugly.
Yours will be even uglier than these.
I will admit that I did a little photoshopping to make them be less than the weird color they are. 🙂
So don't panic when you make them and the color is not appetizing…because the shot sure it.
Jolly Rancher a few years ago started making gelatin flavors. All are awesome.
I highly suggest buying all the flavors when you see them. I can usually find mine at Winco or I just buy them on Amazon.
As will all apple ciders, if you can get fresh pressed that will always give you the best flavor.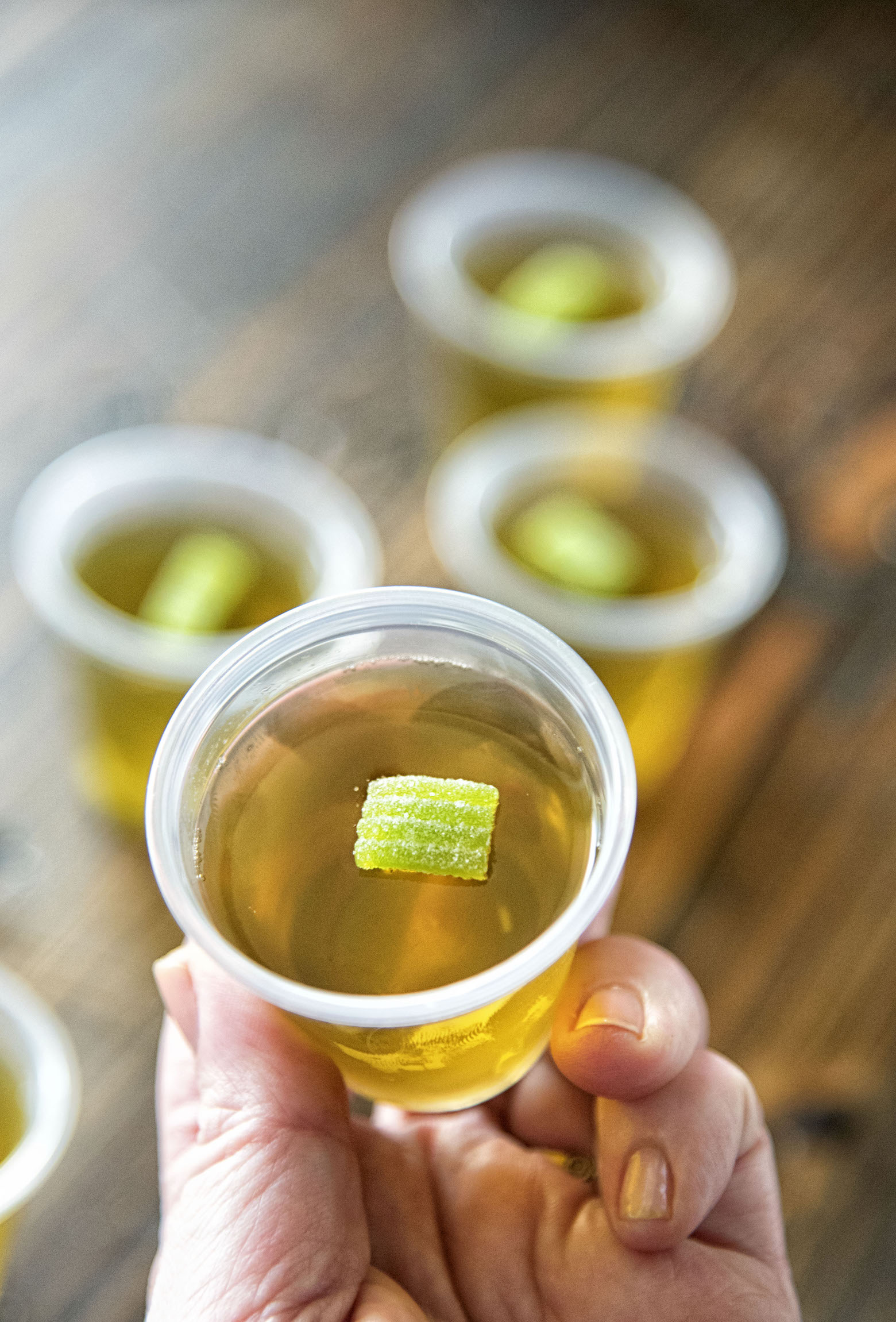 Fireball Apple Cider Jell-O Shots
3 cups apple cider, divided
2 (3 oz) packages Jolly Rancher Green Apple Gelatin
1 cup Fireball Whiskey

Instructions:
Bring 2 cups apple cider to a boil.
Empty gelatin powder into a large mixing bowl and add the boiling cider.
Continue stirring for two minutes or until the jello is completely dissolved.
Add in the cup of cold apple cider and Fireball whiskey.
Stir until mixed and pour into 2oz. cups filled 1/2 to 3/4 of the way.
Top with a small piece of green apple gummy candy if desired.