Apple Cider Hot Chocolate is the best of both worlds combine as apple cider meets hot white chocolate for a super cozy beverage.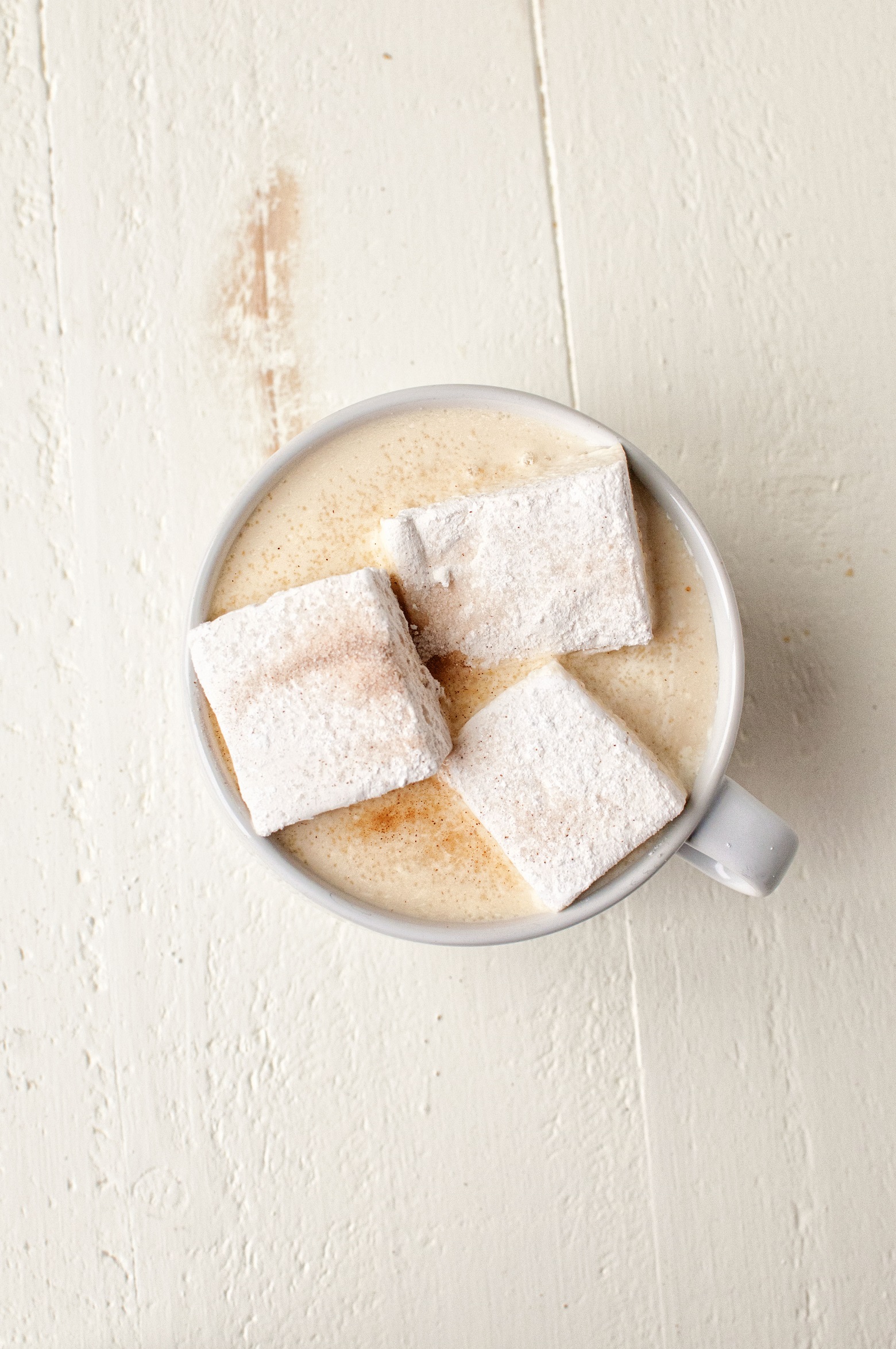 I'm just going to write whatever because I have major writer's block, I'm guessing from still being on the sad side.
So here we go:
I can't believe Halloween is Monday.
I hope no one wanted Butterfingers or Whoppers when they come to the door because I stress ate all those. 🙂
Which means Tuesday the holiday blur starts.
Luckily our tree is already up thanks to Holly so one less thing to worry about.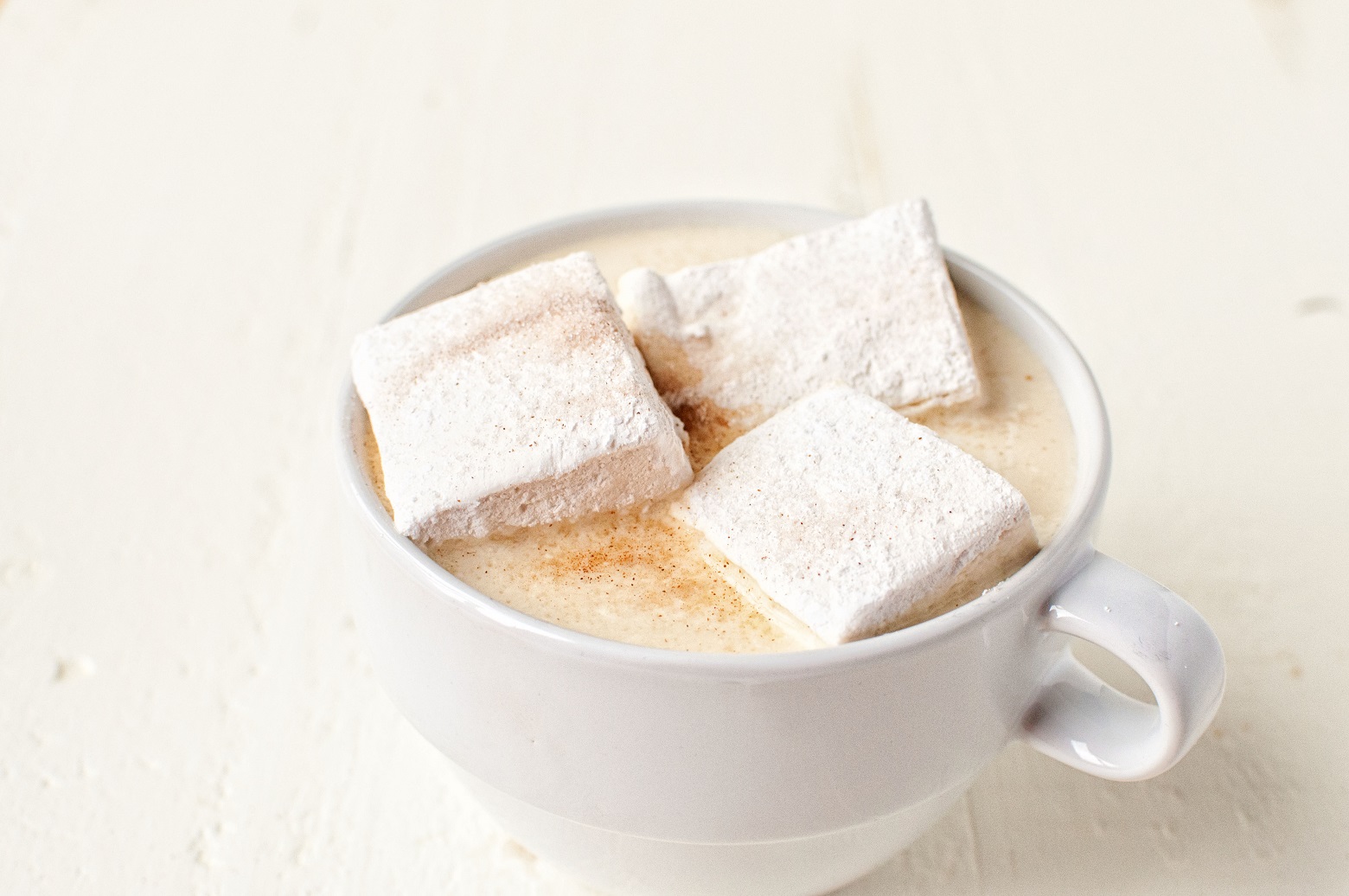 I'm excited for this election to be over.
Two. More. Weeks.
This election has truly saddened me and made me like my dogs that much more.
I'm excited for Gilmore Girls: A Year in the Life to be on.
However, I'm not happy about the day it's being released as I will have to wait a few days to watch it and will no doubt be nosey and go look for spoilers online. 🙂
I'm considering, ala Drunk Kitchen, doing Drunk Laundry on Snapchat or the Instagram stories. 🙂
This beverage is a cross between hot chocolate (white) and hot apple cider.
Often I can't decide between the two when out so why not just combine them?
Be sure to use the Apple Cider Spice Marshmallows to really complete this drink.
As always it's a great day to order my cookbook.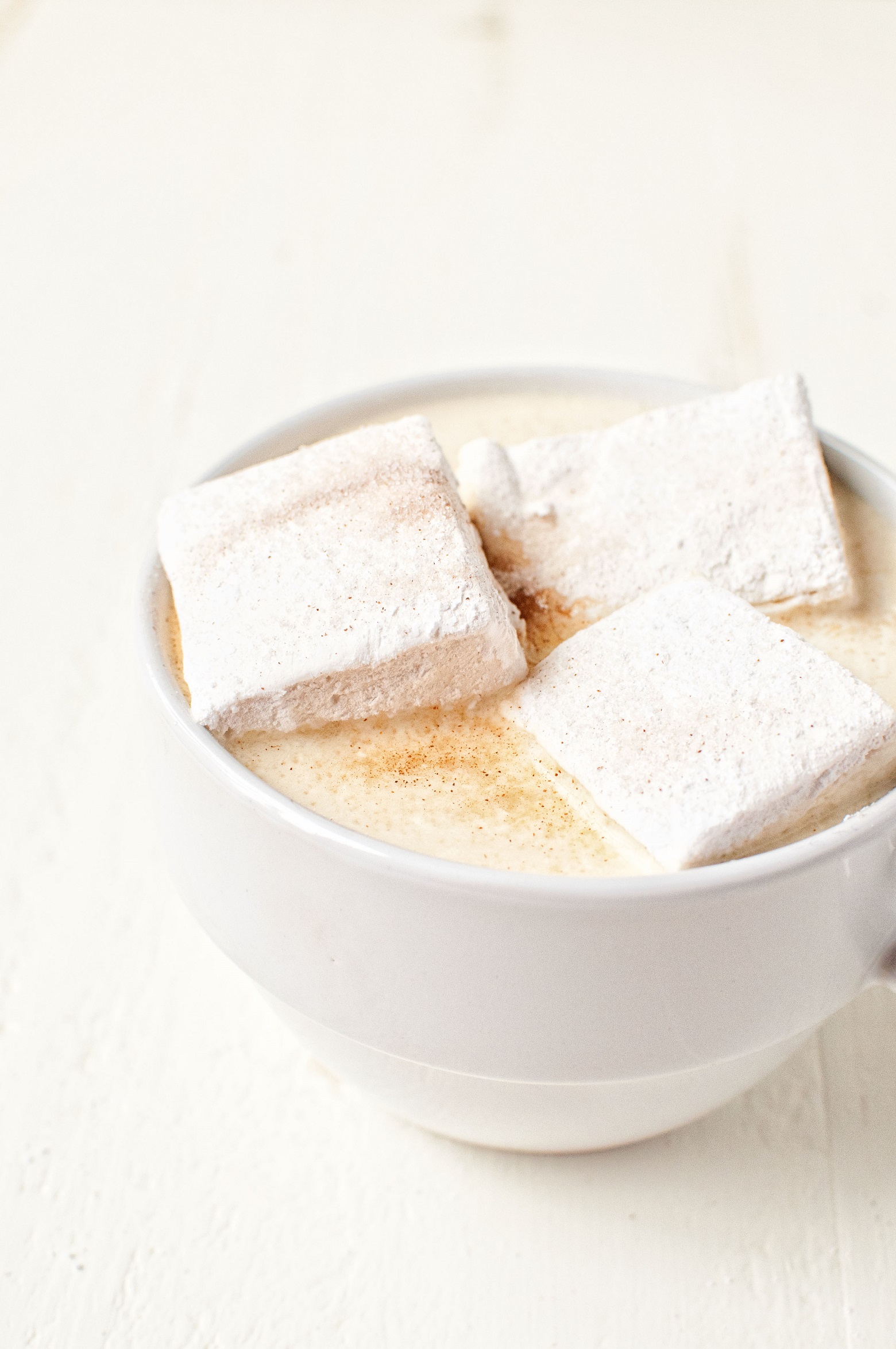 Want More Hot Chocolate Recipes?
Circus Animal Cookie Hot Chocolate
Spiked Stroopwafel Hot Chocolate
Spiked Gingerbread Hot Chocolate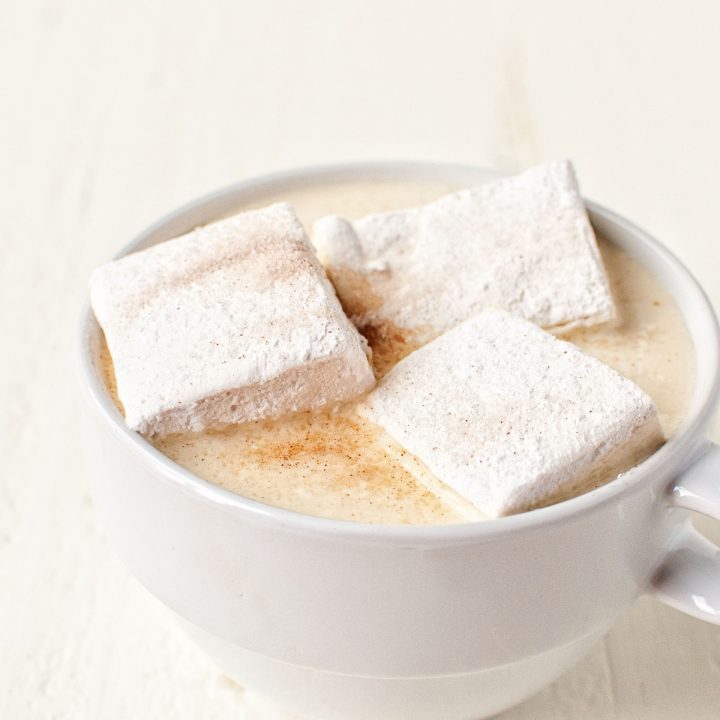 Apple Cider Hot Chocolate
Ingredients
3 cups apple cider
1 cup heavy cream
4 oz. white chocolate chopped finely
1/2 tsp. vanilla extract
1 TBSP boiled cider
1/4 tsp. apple pie spice
Instructions
In a medium saucepan, heat the cider and cream together over medium-high heat.
Bring to a boil.
Remove from heat and add white chocolate, vanilla, apple pie spice, and boiled cider.
Whisk until smooth.
Pour into mugs and serve with apple cider marshmallows.