These Strawberry Lemonade Blondies have a hint of lemonade and filled with freeze dried strawberries and all topped with a tangy and vibrant lemonade glaze.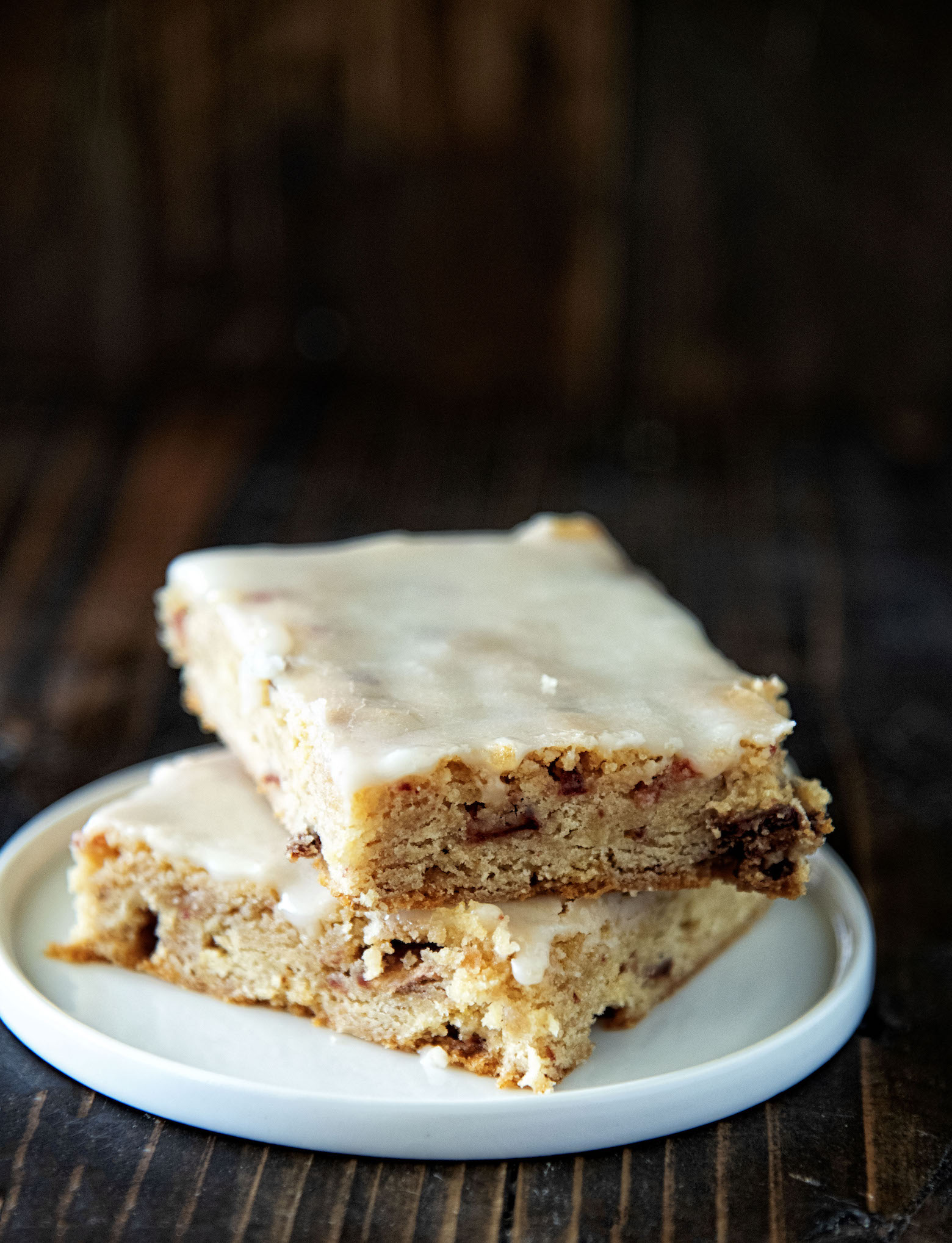 You might have not noticed me around this past week.
I didn't even get the email out.
It's been a long, long week.
Long week.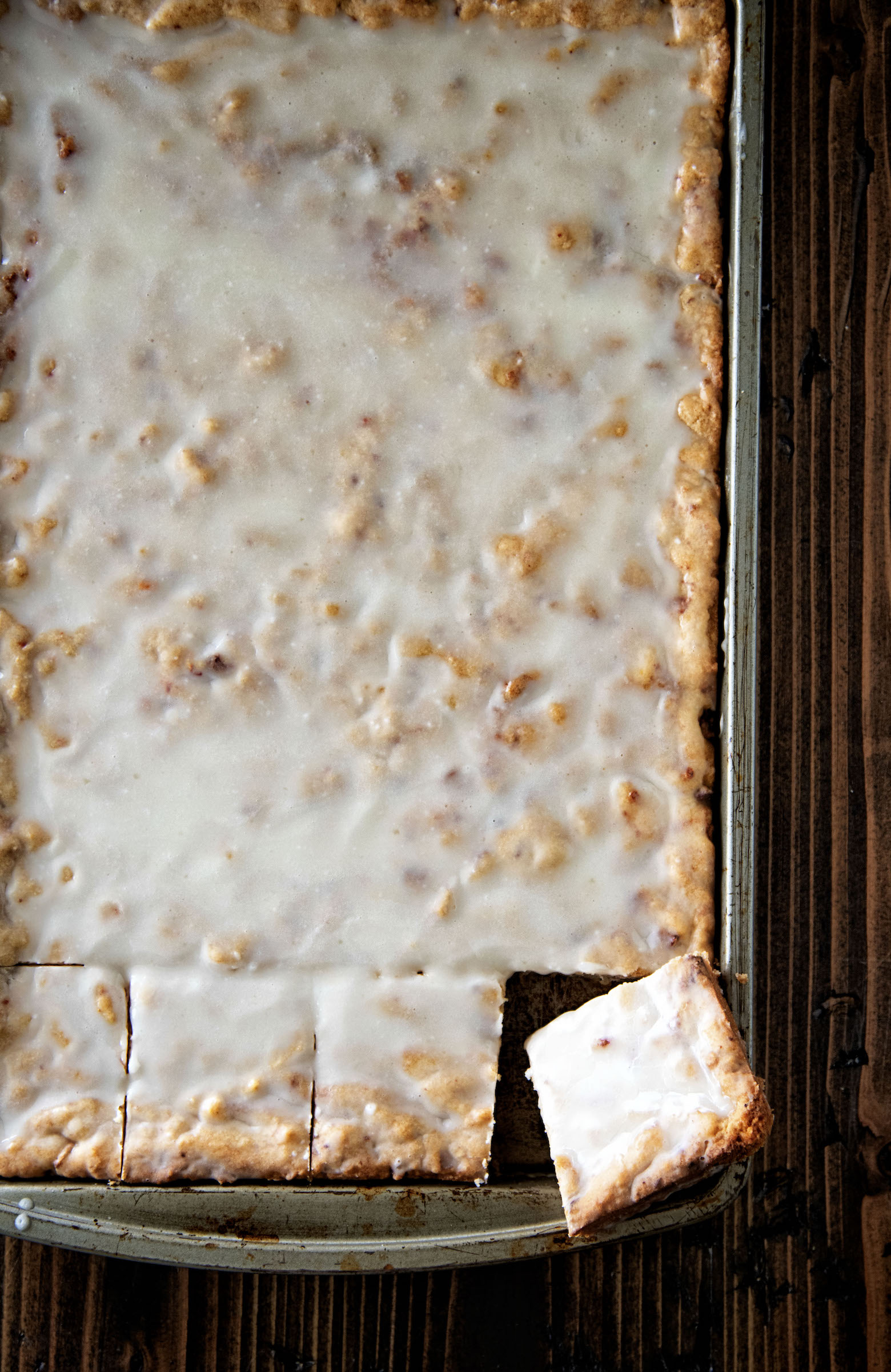 Started with the first anniversary of the passing of our dog Crissy.
She was the dog I was the closest to and so it hit me a little hard.
Followed by the whole side of my face going numb.
Which lead to emergency dental trips.
In which they said they didn't really know what was wrong and sent me to a specialist.
For those that don't know I have a MAJOR dental phobia so this was like a nightmare to me.
The specialist did figure it out.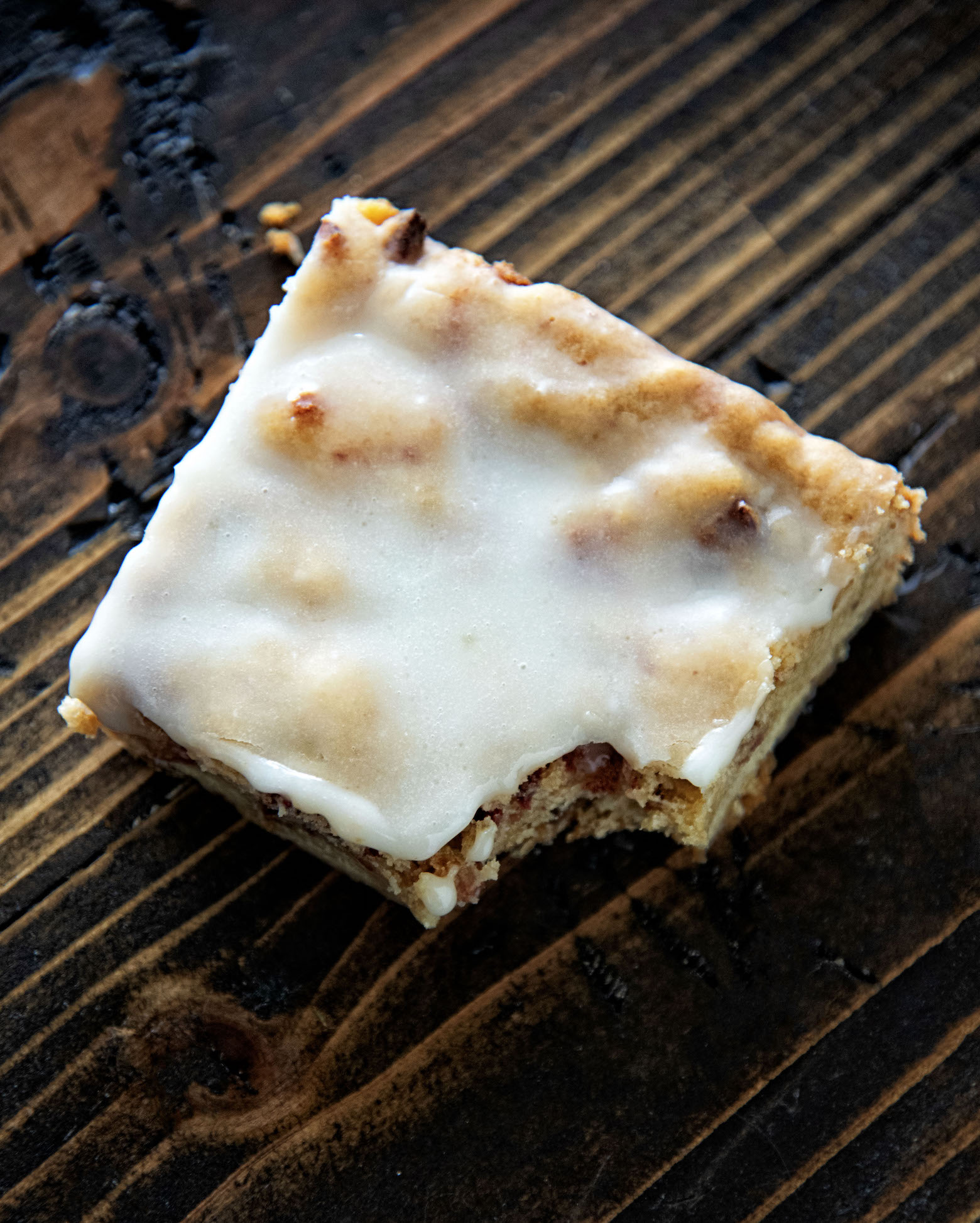 A root canal I had back in November wasn't quite complete.
It's not the dentist fault.
See I have the type of roots that .001% of people have.
My average tooth has about 5-8 roots.
Not all show up on an X-ray.
So they did all the roots they saw.
But a DBC-CT, which is a CT scan of your mouth revealed this week that I had a tiny, tiny root that was missed…that had an offshoot root of that root.
And that root was hitting my main nerve because it was pissed off and inflamed.
So I wasn't crazy but I was in pain.
Which thanks to new laws…I didn't get pain pills for because some people abuse them.
They told me ibuprofen works just as good.
They lie.
Big time.
BIG TIME.
And I get to feel like this until Tuesday when I get it fixed.
To top it all off our dog Mickey had another seizure. 🙁
Which meant I had to stay awake for 24 hours with him to make sure he didn't have anymore.
So, I am beat.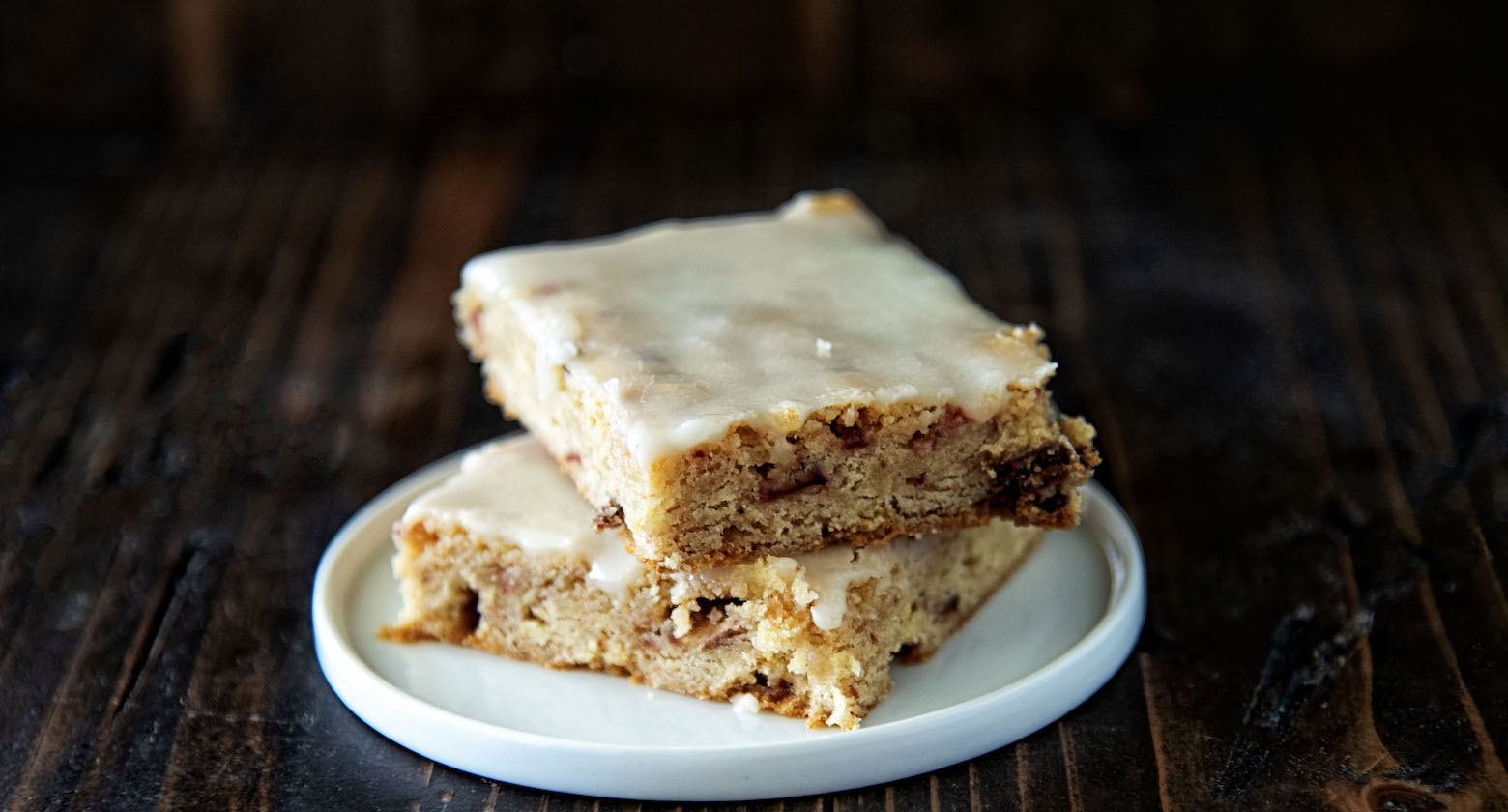 Also, in all of that I got the text from the hubby saying, hey, we have a pot luck tomorrow can you make something.
I still had some lemonade and freeze dried strawberries leftover from my strawberry lemonade obsession, which clearly I'm not over.
So out came these Strawberry Lemonade Blondies.
This recipe makes a good amount since it was made for a crowd.
They were a big hit.
These are good and tart and so those that are not into super sweet desserts really like these.
Last but not least…it's a great time to order my cookbook.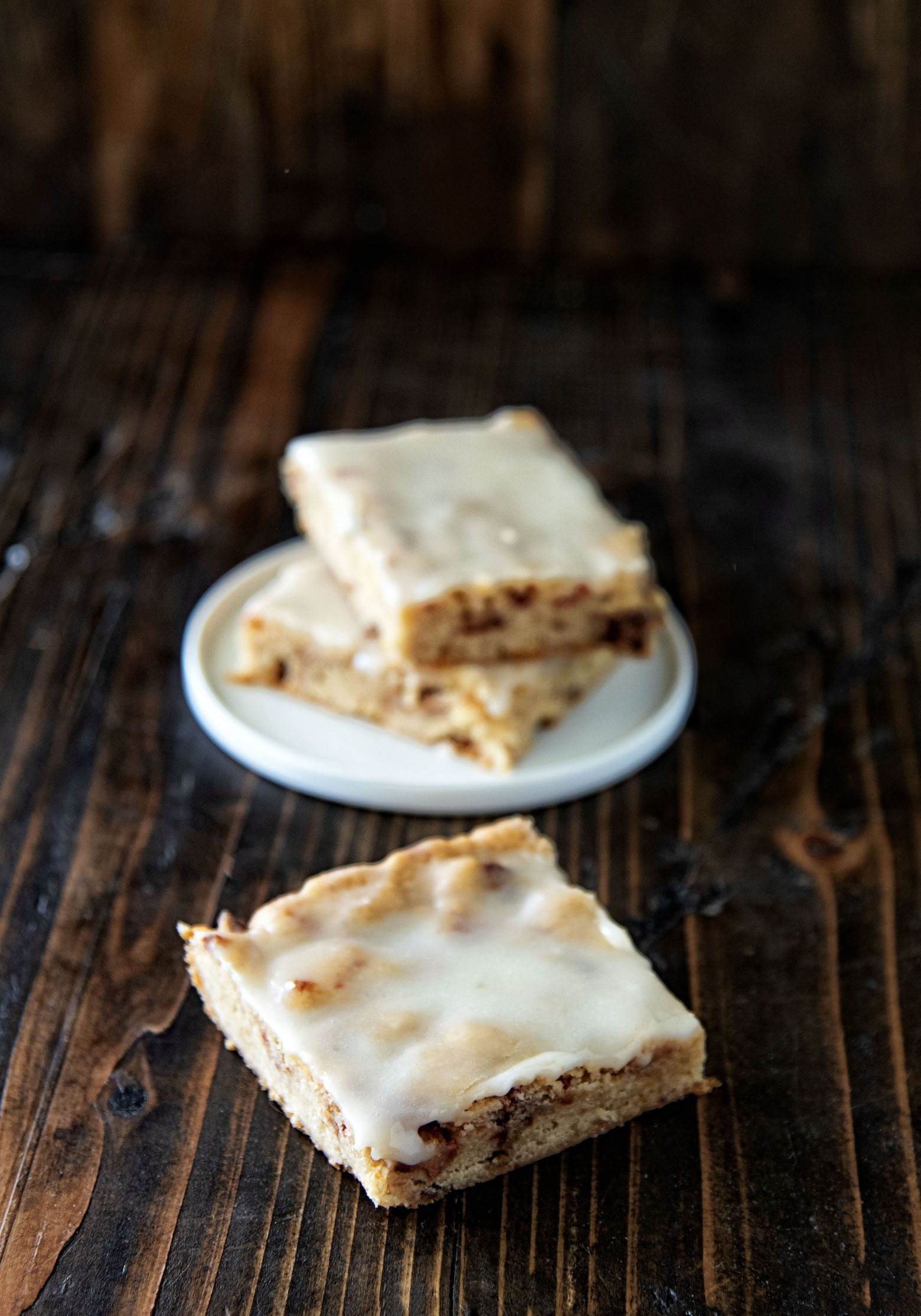 Want more recipes? Try these:
Chocolate Chunk Churro Cookie Bars
Fruity Pebbles Salted Caramel Blondies
Crumb Topped Cake Batter Blondies
Dried Cherry-Chocolate-Cashew Blondies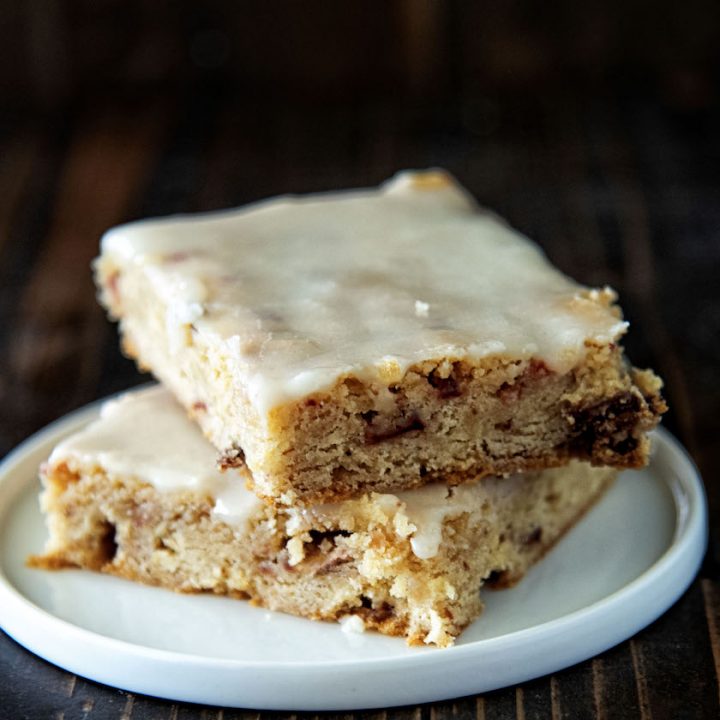 Strawberry Lemonade Blondies
Ingredients
For the Blondies:
1 1/2 C butter
1 cup brown sugar
2 cups granulated sugar
2 eggs
2 egg yolks
zest of one lemon
4 tsp lemonade concentrate*
4 1/4 C flour
1 tsp salt
1 tsp baking soda
For the Glaze:
2 cups powdered sugar
¼ tsp. vanilla extract
6 TBSP Lemonade concentrate*
Instructions
For the Blondies:
Preheat your oven to 325F.
Place 1 1/2 C butter into a large glass bowl and melt the butter in the microwave.
Add 1 cup brown sugar and 2 cups granulated sugar and stir to combine.
Then add 2 eggs, 2 egg yolks, lemon zest, and 4 tsp lemonade concentrate.
Whisk it together until well combined.
In a separate bowl combine 4 1/4 C flour, 1 tsp salt and 1 tsp baking soda.
Stir the dry mixture into the sugar mixture.
Mix until just combined
Add the freeze dried strawberries.
Stir until the strawberries are somewhat evenly distributed.
Spray a large cookie sheet with cooking spray (mine is 12 x 17).
Press the dough evenly into the pan.
Bake for 22-25 minutes or until the outside is slightly golden. You want to be sure not to over bake. They are much better if the inside is nice and soft.
Allow them to cool for about 10 minutes before glazing.
For the Glaze:
Whisk together all the ingredients until smooth.
If too thick add more lemonade concentrate.
Notes
*Lemonade Concentrate is frozen lemonade concentrate thawed.