This Boozy Key Lime Pie Milkshake is made with vanilla ice cream filled with key lime pie liqueur, vodka, key lime juice, and pieces of key lime pie.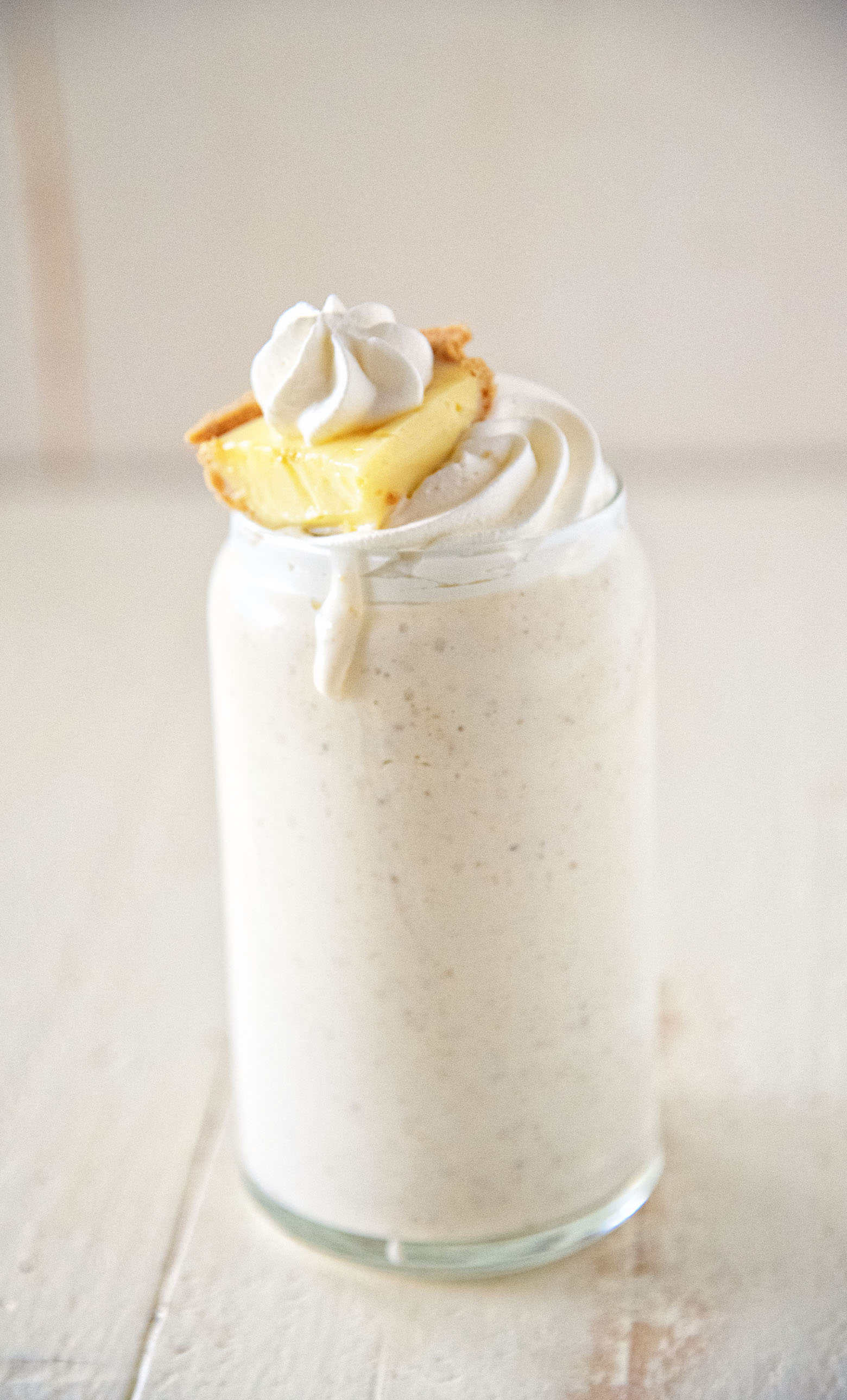 It's January…so everyone is being healthy and drinking smoothies.
That's all I'm doing.
Except mine have ice cream instead of unsweetened almond milk.
But it does have fruit in it.
And booze.
And chunks of key lime pie in it.
So maybe not that healthy of a smoothie.
But mine sounds better, right? 😀
While you might find it odd to have a milkshake in the middle of winter, I do not. 🙂
Drink it by the fireplace and it's a great balance.
I got inspired by a Time Hop photo showing up of 2013, the year my hubby and I went to Philly.
I had a peach pie shake there with a whole piece of pie in the shake as well as on top of the shake.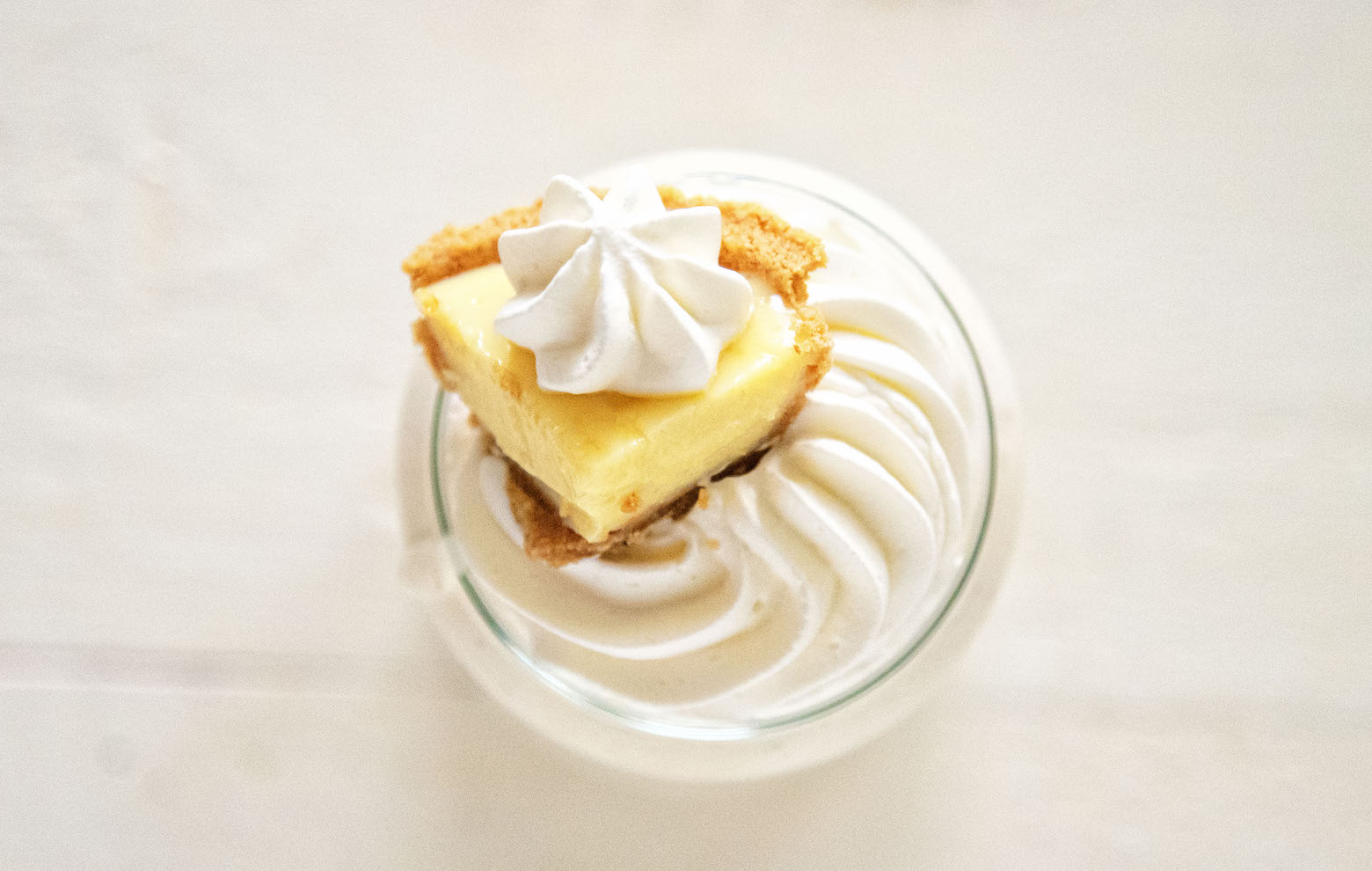 Which is how they should make pie shakes. 🙂
I immediately came home and made an apple pie version.
This time I went with key lime pie…because I really wanted key lime pie. 🙂
And this seemed like the perfect excuse to have to make one.
Sacrificing for Tipsy Tuesday. 😛
This Boozy Key Lime Pie Milkshake contains both vodka and key lime pie liqueur but you can easily make this milkshake without the booze…just add more milk.
P.S. It's a great day to buy my cookbook Holy Sweet!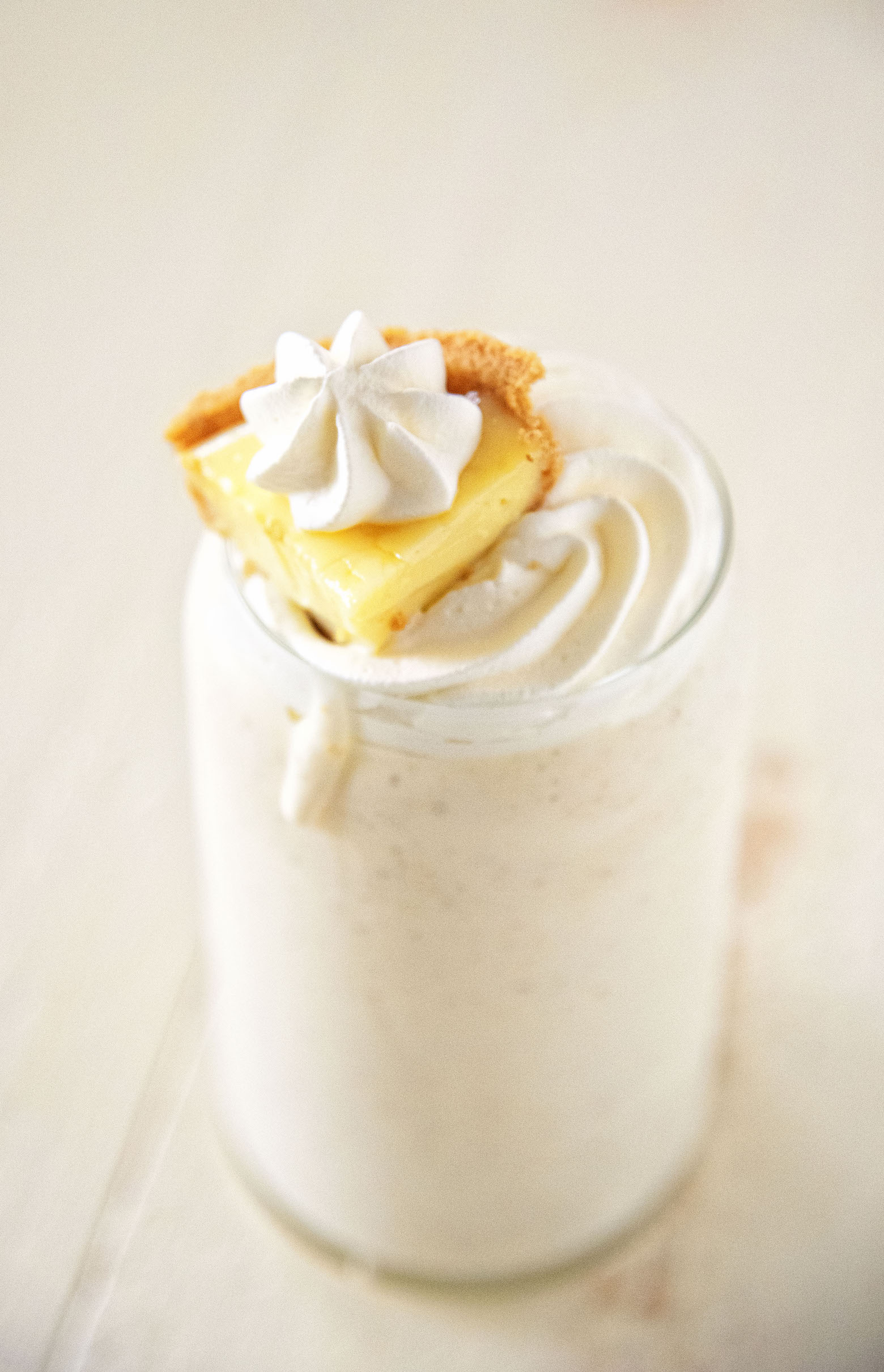 If you are a fan of boozy milkshakes try my:

Thin Mint-Oreo Bailey's Irish Cream Milkshake
Boozy Cinnamon Toast Crunch Milkshake
Glazed Donut Strawberry Shortcake Boozy Milkshake
Boozy White Chocolate Peppermint Oreo Milkshake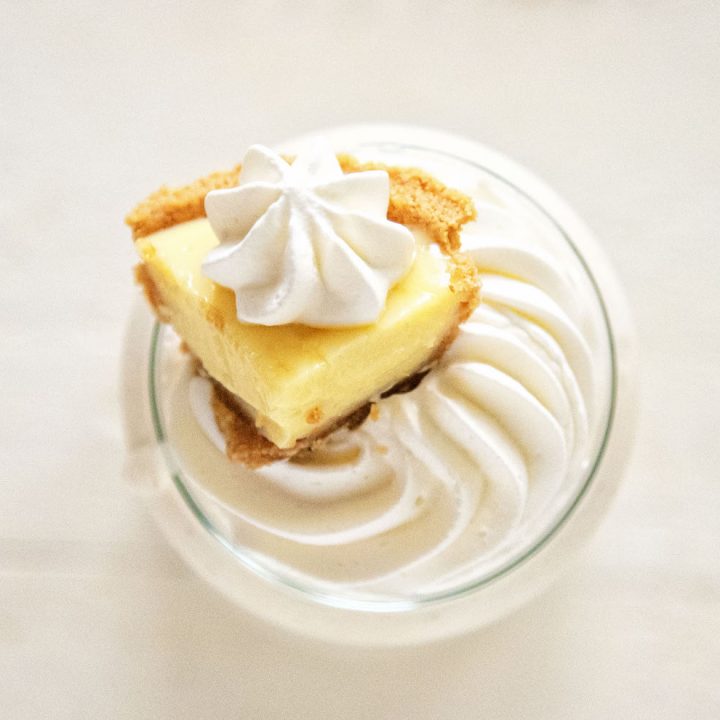 Boozy Key Lime Pie Milkshake
Ingredients
For the Mini Key Lime Pies:
1/4 cup heavy whipping cream
1 can (14 ounces) sweetened condensed milk
5 egg yolks
For the Milkshake:
3 cups vanilla ice cream
¼ cup Key Lime Pie Liqueur
2 TBSP key lime juice
2 TBSP White Chocolate Liqueur (like Godiva)
1/4 cup vodka
¼ cup milk (you can use more milk depending on how thick of a shake you want)
1 mini key lime pie
Whipped Cream (for garnish)
Mini Key Lime Pie (for garnish)
Instructions
For the Mini Key Lime Pies:

Whisk sweetened condensed milk with the egg yolks.

Whisk in whipping cream and lime juice.

Pour evenly into the six mini graham cracker crust and bake at 325° for 15 minutes.

For the Milkshake:
Place all the ingredients into a blender.
Blend until smooth and creamy.
If too thick, thin with more cream or booze. If too thin add a little more ice cream.
Garnish with whipped cream and a slice of mini key lime pie.