This Glazed Donut Strawberry Shortcake Boozy Milkshake is made with fresh strawberries, glazed donuts, vanilla ice cream, Strawberries and cream liqueur and vodka.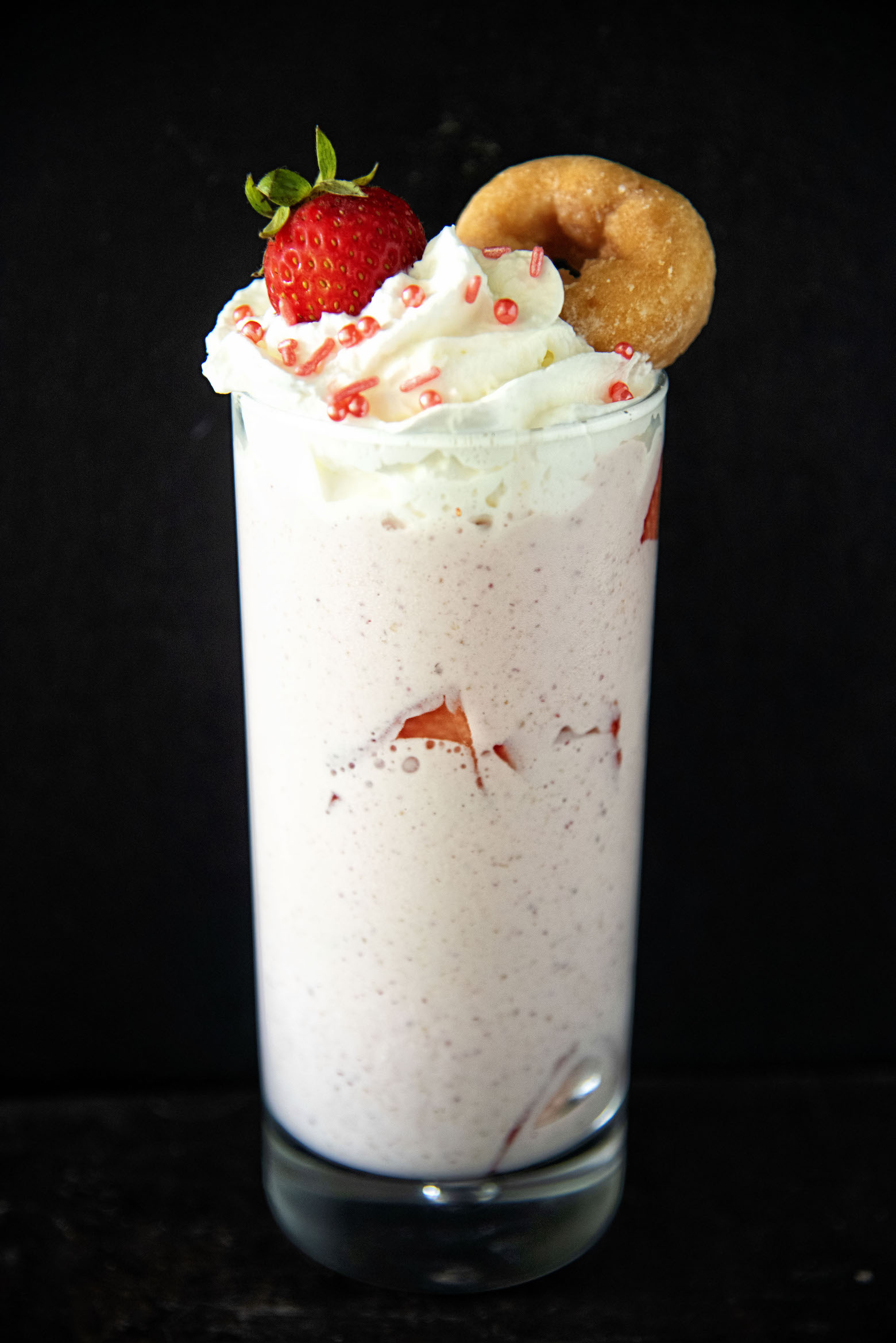 This post and recipe was created for #SummerDessertWeek! I was sent samples by some of the sponsor companies but as always opinions, bad grammar, and overuse of emojis are 100% mine.
In this post I used Dixie Crystals granulated sugar. I got great results with the product that they sent me. While no money was given for this post I did receive free product.
I also used Wilton Coral Sprinkles Tackle Box which was one of the many cute things Wilton sent over for free.
"This post and recipe was created for #SummerDessertWeek! This recipe is for adults 21 and older and does contain alcohol."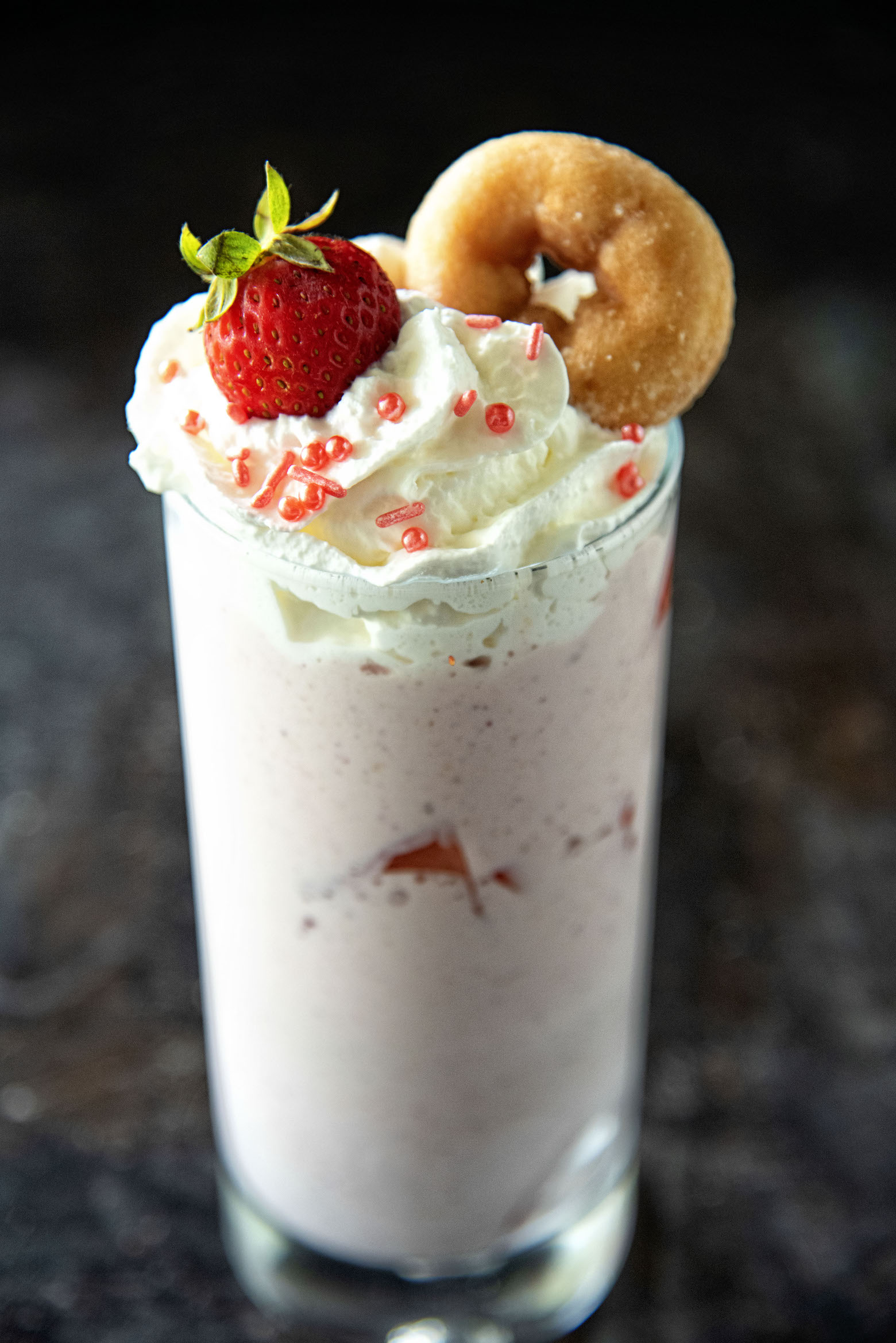 What do you make when #SummerDessertWeek and #TipsyTuesday are on the same day?
Why, a boozy milkshake is what.
And not just any old milkshake.
But a milkshake with donuts in it.
That's right, I put glazed donuts in my milkshake.
And made a Glazed Donut Strawberry Shortcake Boozy Milkshake.
Way back in 2014 for my honeymoon my husband and I went to Vegas.
He had never been before and had a conference there so I tagged along.
We weren't vegetarians back then so it was our mission to find the best burger.
And where there are burgers there are milkshakes.
Since it's Vegas they always had the option to make it a boozy milkshake.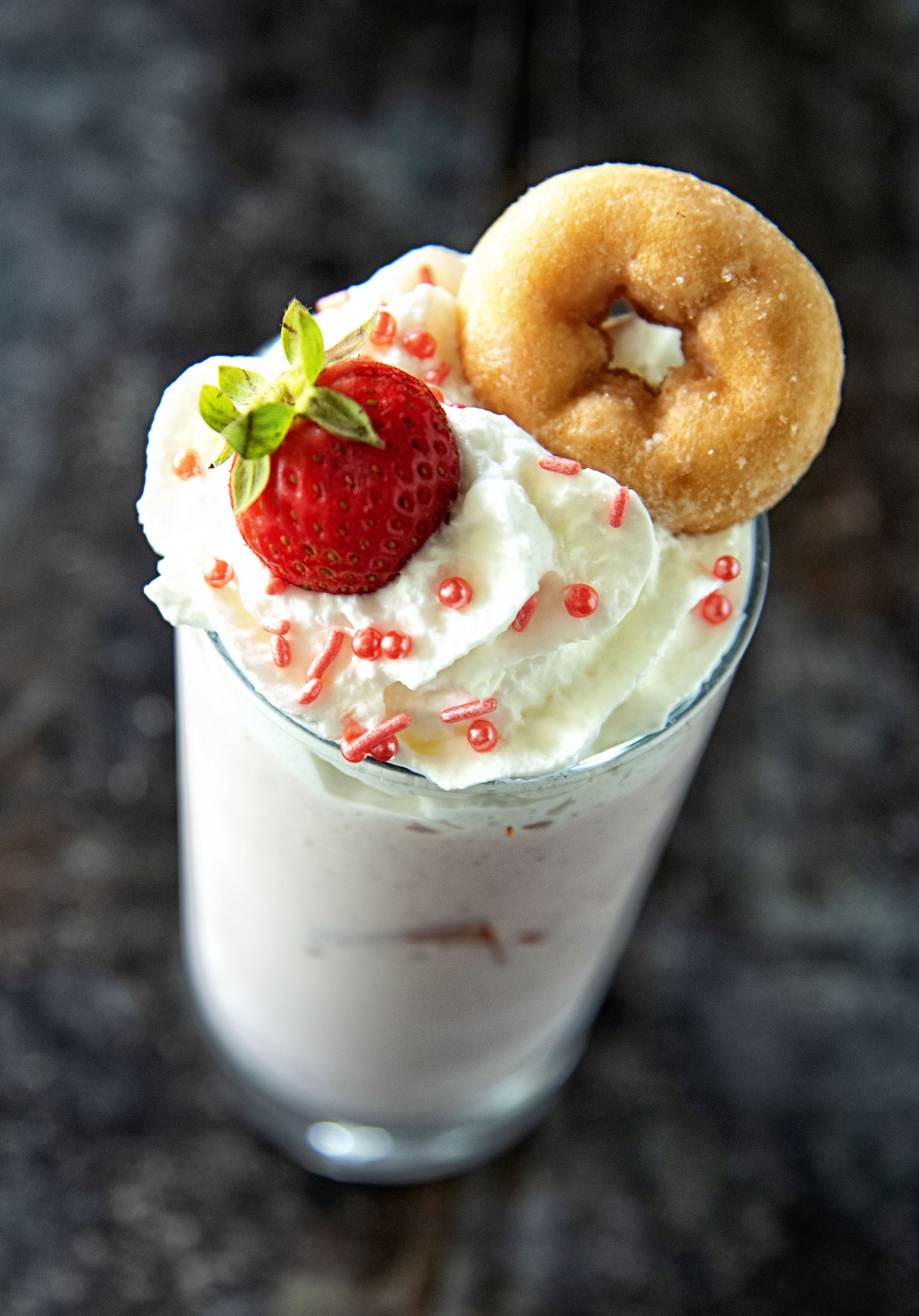 At one of the places they had a glazed donut milkshake that was beyond yummy and I swore I would come on the blog and remake it and never did.
When I make shortcake, I used glazed donuts instead.
I highly recommend making them that way.
Als, I highly recommend throwing strawberries, booze, and glazed donuts in with some cream and ice cream and making this shake.
If you can't find Strawberry Shortcake Vodka just use strawberry vodka.
Want more intense strawberry flavor?
Make your milkshake with strawberry ice cream instead of vanilla.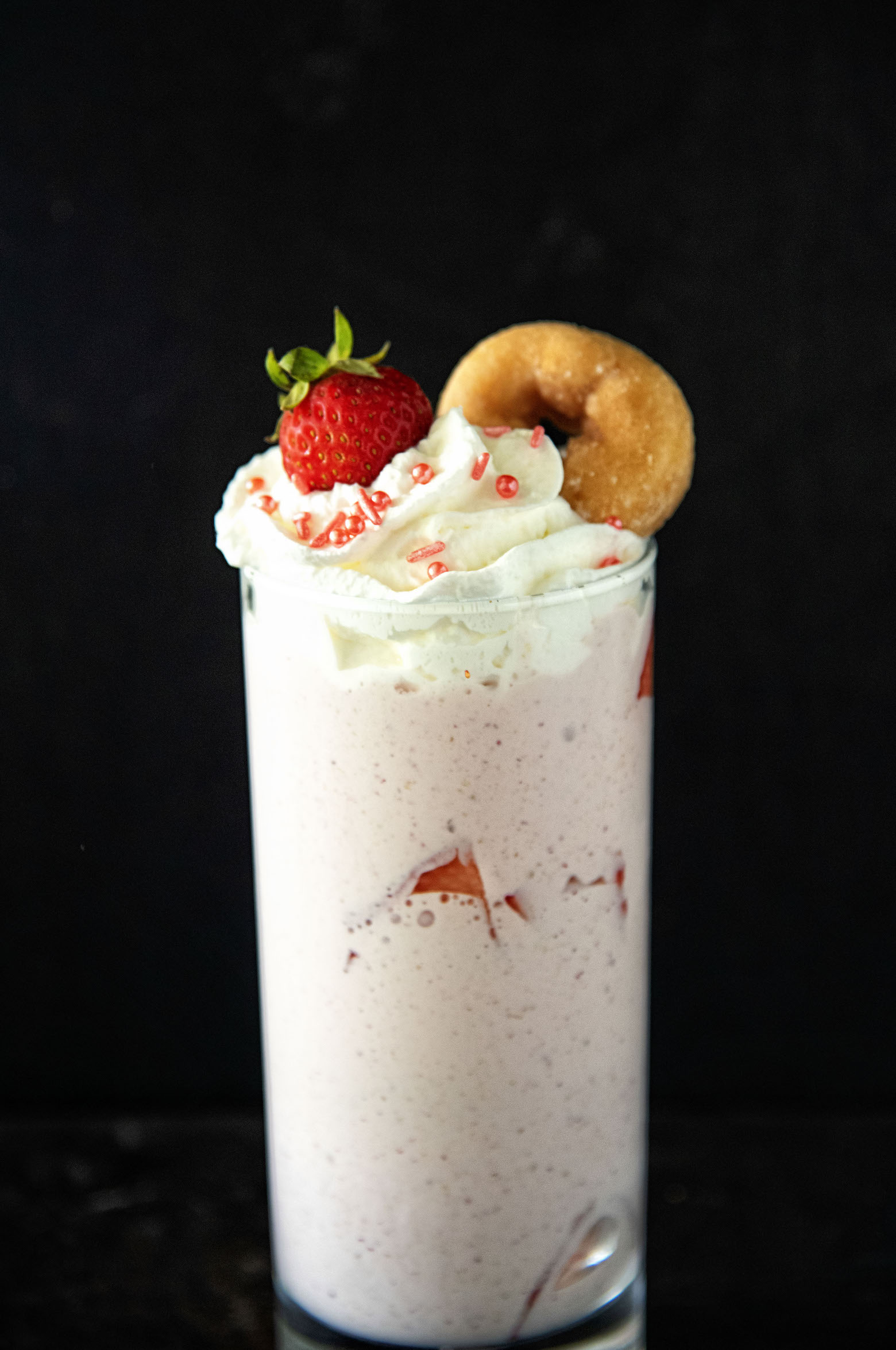 Want More Strawberry Shortcake Recipes?
Sweet Corn Strawberry Cornbread Shortcake
Strawberry Shortcake Layer Cake
Glazed Donut Strawberry Shortcake
Strawberry Shortcake using Cinnamon Scented Biscuits and Mascarpone Cheese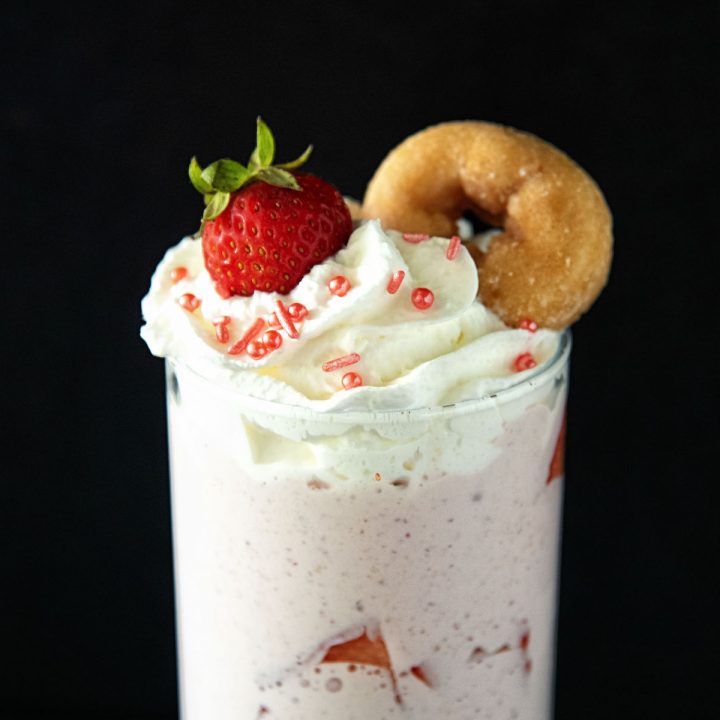 Glazed Donut Strawberry Shortcake Boozy Milkshake
Ingredients
2 cups vanilla ice cream
1/4 cup Strawberries and Cream Liqueur (such as Bailey's)
1/4 cup Strawberry Shortcake Vodka (or strawberry vodka)
1/4 cup heavy whipping cream (you can use milk but cream makes thicker shake)
1 large glazed donut or three mini glazed donuts
1 cup fresh or frozen strawberries
Whipped Cream (garnish)
Instructions
Place all the ingredients except the garnish whipped cream and sprinkles into a blender.
Blend until smooth and creamy.
If too thick, thin with more cream or booze. If too thin add a little more ice cream.
Garnish with whipped cream and sprinkles. Add a mini donut and a berry if desired.