This Gingerbread White Russian is a great holiday twist on a classic drink. Made with Gingerbread Kahlua, SNAP liquor, Vodka, and cream.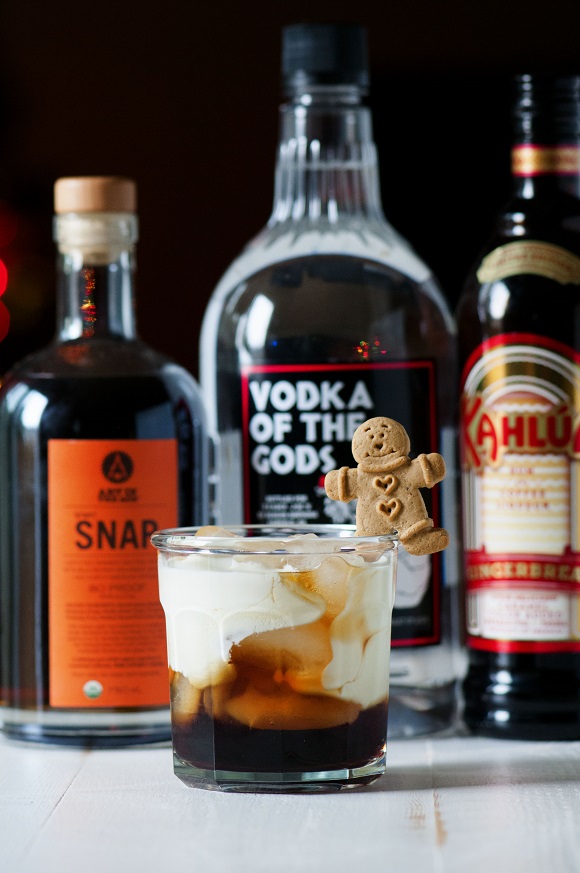 Okay, you probably could catch me…especially after I drink a few of these!
For a run as slow as molasses that is found in gingerbread. 😀
We are on day three of #BoozeontheShelf and I must say day drinking every day has certainly been amusing.
It also makes you plan your day very carefully. 🙂
Today's cocktail is a twist on the classic White Russian.
Last year I bought some Gingerbread Kahlua and was just putting it in cocoa…
Not that there is anything wrong with that, it's a great use of the liqueur.
But I wanted to do something more with it.
Thank goodness I started Booze on the Shelf so I forced myself to get creative and make this Gingerbread White Russian.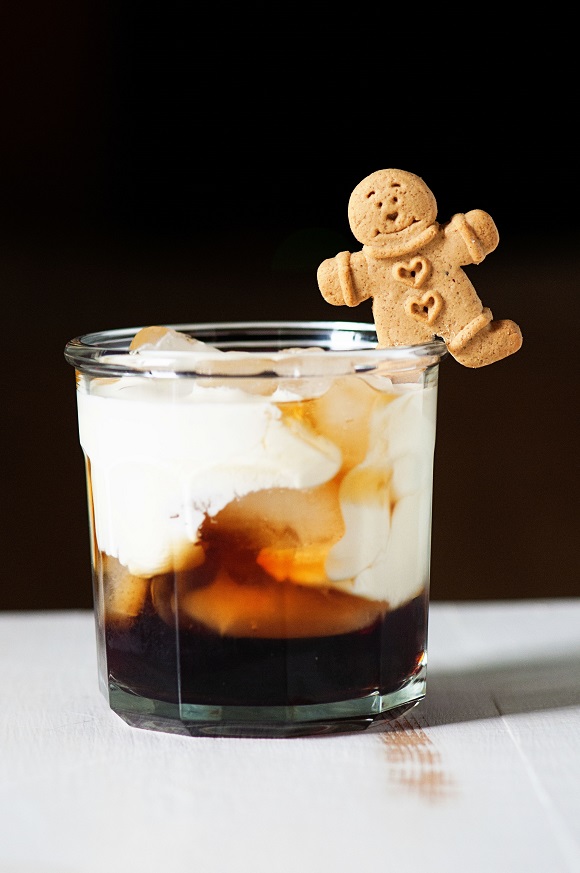 When the hubby and I were in Philadelphia a few years ago our hotel had a booze sampling (yay!) and they were featuring liquor from Art in the Age.
My favorite was the SNAP flavor which tastes like a gingersnap.
I couldn't find it out here and then basically forgot about it.
Then on a whim when I was at our Total Wine I asked if they carried it and they did!
If you can't find it I would just add more Kahlua and some gingerbread flavored syrup (like for coffee).
Trader Joe's also has a gingerbread liqueur as well as a brand called Mr Stacks.
A couple people asked if I am going to post all the drink recipes.
I will most likely, but probably well into January as I have baked goods and fudge (I am on such a fudge kick lately) to post as well!
The goal is to post every day until the 24th…or at least try. 🙂
Cheers!
And as always it's a great day to order my cookbook.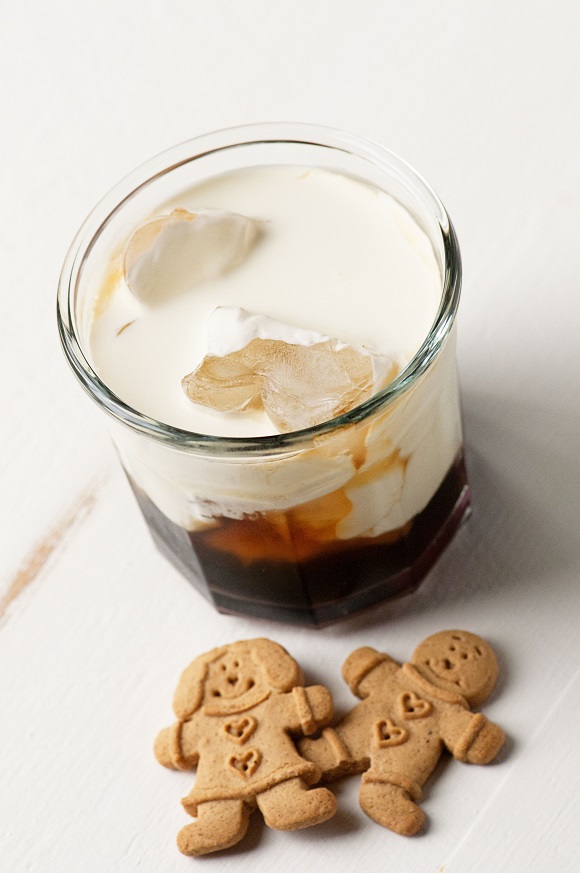 Want More Holiday Drinks?
Spiked Candy Cane White Hot Chocolate
Spiked Gingerbread Hot Chocolate
Spiked Stroopwafel Hot Chocolate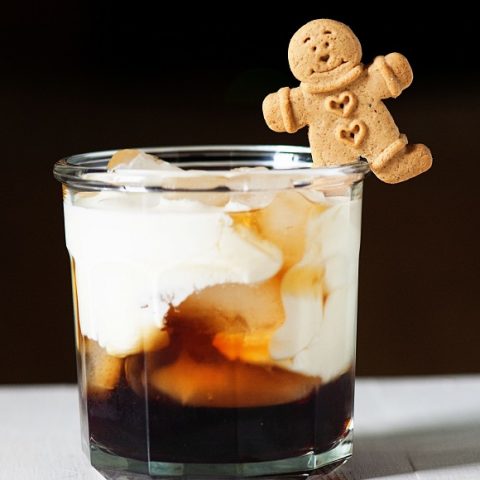 Gingerbread White Russian
Ingredients
1 part Gingerbread Flavored Kahlua
1 part SNAP liquor (it's a gingersnap flavored liquor…it's worth the price)
1 part vodka
Heavy cream to top off
Instructions
Fill a rocks glass with ice cubes.
Add Gingerbread Kahlúa, Vodka, and SNAP and finish up with a cream layer.
Garnish with gingerbread men if you want. I had to use a knife and sadistically shave a little off his legs to make him fit.