Lemon Cream Cheese Gingerbread Cupcakes: These moist and spicy molasses gingerbread cupcakes are topped with a tangy lemon cream cheese frosting…a winning combo.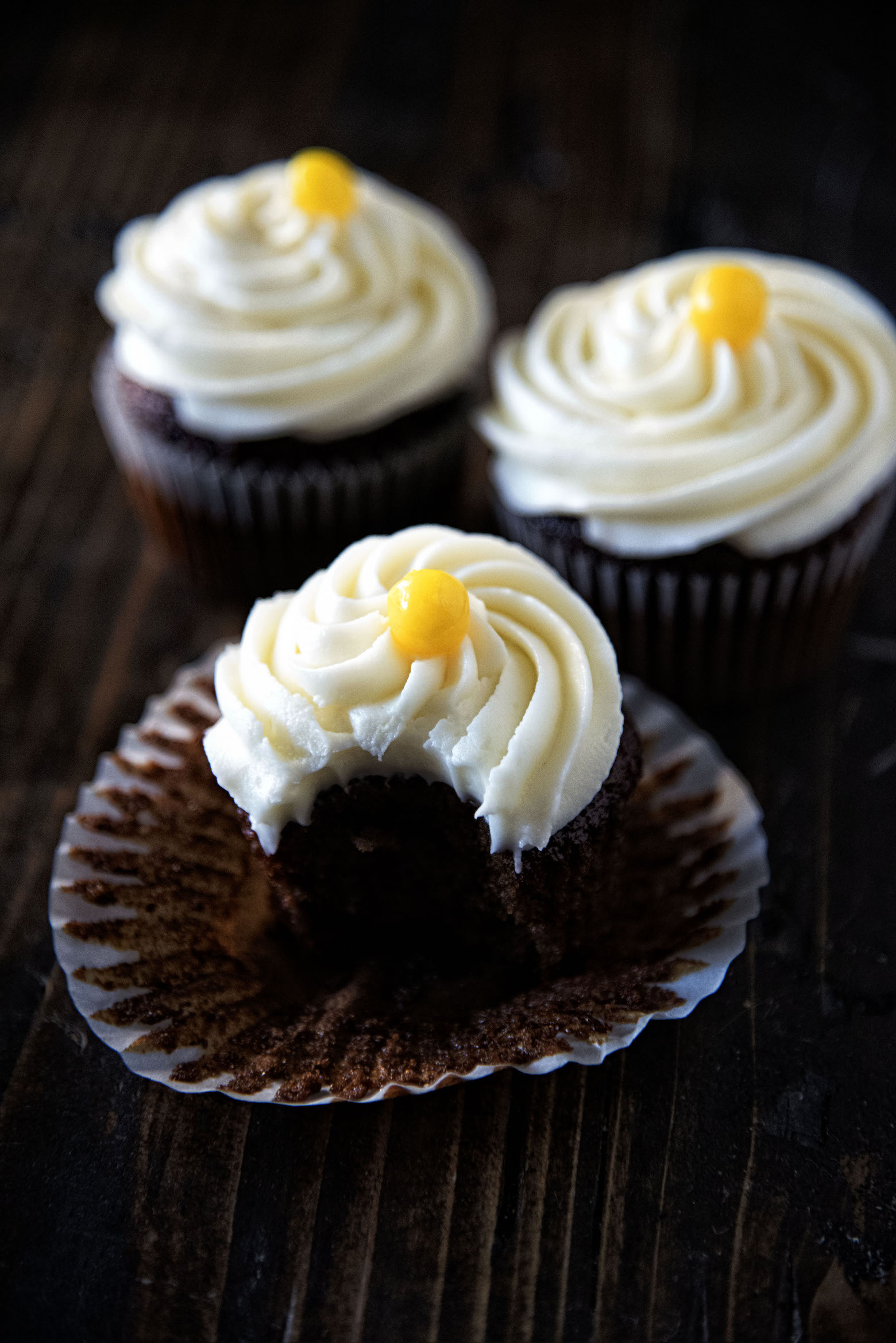 I love the flavors of gingerbread with citrus.
I've made it with lemon, orange, and even lime.
Gingerbread was one of those flavors I was not big on as a kid.
But boy as an adult do I love it.
These cupcakes use lemon powder.
It's not something you are going to find everywhere so I buy mine online.
I use freeze dried (or powdered) fruit in many of my frosting recipes.
Really gives you the flavor but without making the frosting runny.
These cupcakes call for you to place the batter in the fridge overnight.
Don't skip this.
If you skip it your cupcake sill not turn out.
And you want them to turn out because I do think these are the best gingerbread that I have tasted.
I went with a cream cheese frosting because who doesn't love cream cheese frosting?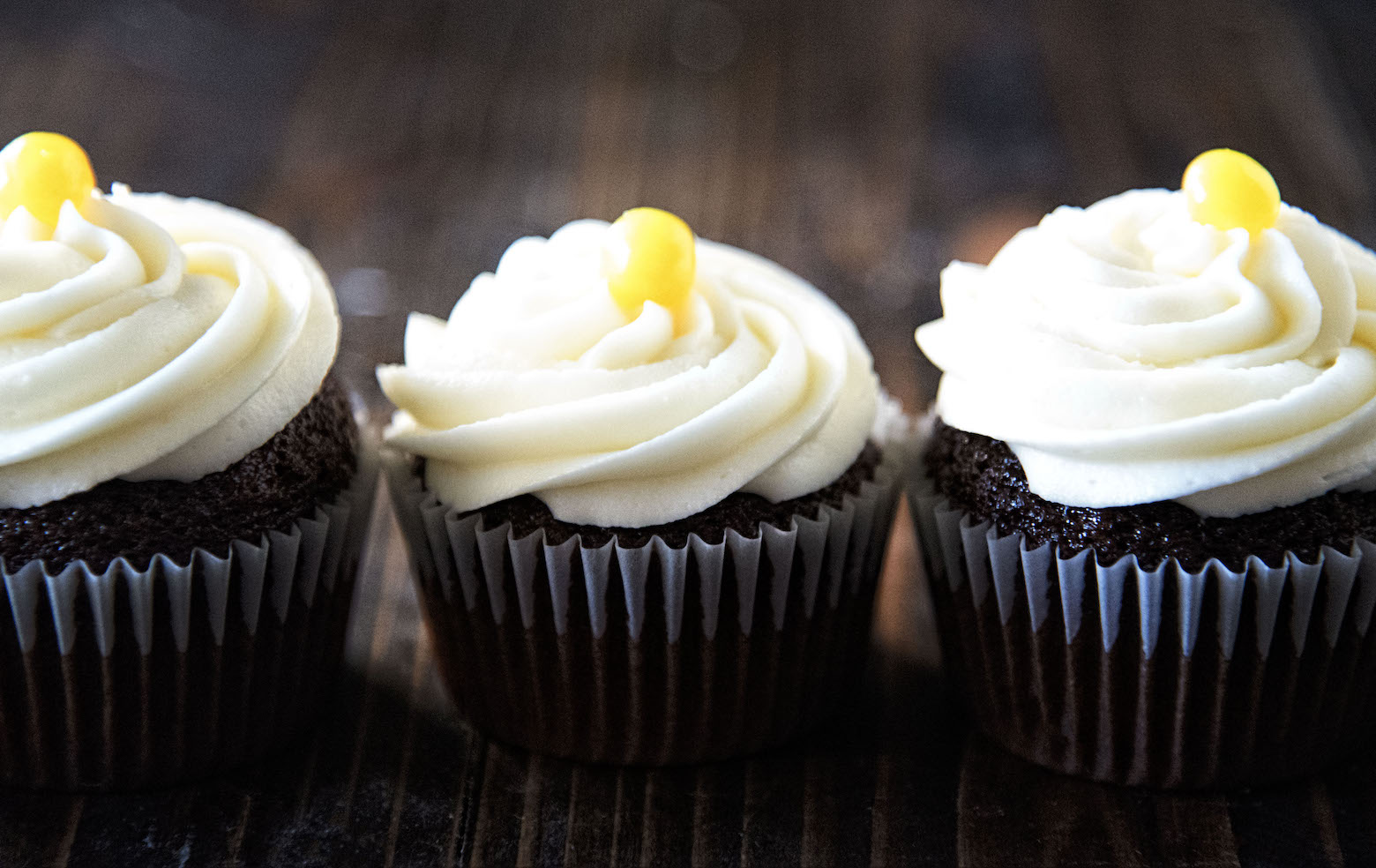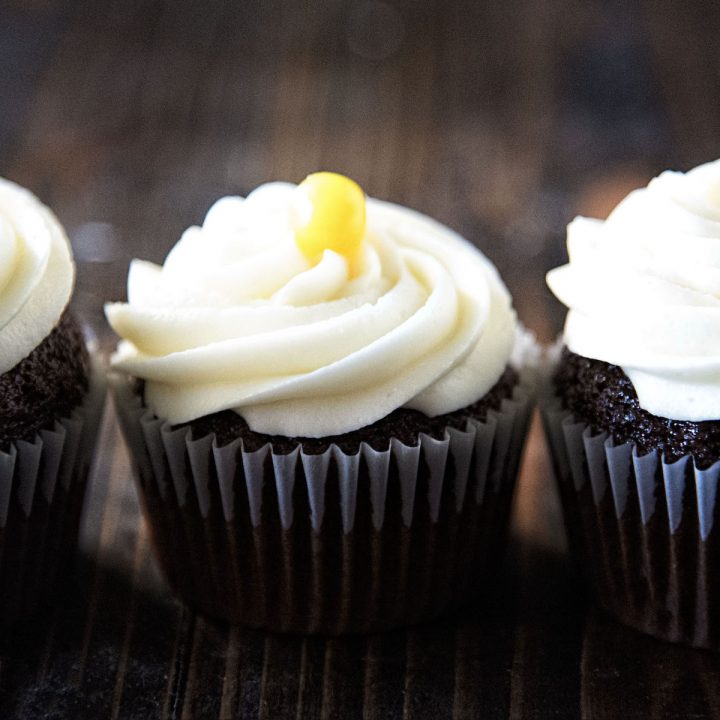 Lemon Cream Cheese Gingerbread Cupcakes
Ingredients
For the Cupcakes:
1 cup grapeseed or canola oil
1 cup granulated sugar
3 large eggs
1 cup molasses
2 tsp. Baking soda
2 tsp. Hot water
2 cups all-purpose flour
1/2 tsp. Salt
4 tsp. Gingerbread spice
1 cup boiling water
For the frosting:
1/2 cup unsalted butter
8 oz. cream cheese, at room temperature
2 TBSP fresh lemon juice
2 TBSP lemon powder
4 cups powdered sugar
Instructions
For the Cupcakes:
Preheat oven to 350F.
Line cupcake pans with 24 baking cups.
Using a stand mixer with the paddle attachment beat together the oil, sugar, eggs, and molasses until fully combined.
In a small bowl mix together the baking soda and hot water.
Add to the molasses mixture and mix for another 30 seconds.
Sift together the flour, salt, and gingerbread spice.
Add to the mixer and beat on low until fully combined.
Add the 1 cup boiling water, quickly turning the mixture to high for 3 minutes.
Refrigerate the batter overnight. Yes, you must do this.
Scoop the batter into the prepared baking cups, filling them 2/3 of the way up.
Bake for 20-25 minutes.
Remove cupcakes from oven to cool while you make the frosting.
For the Frosting:
Using a stand mixer with the paddle attachment beat together the cream cheese and butter until fully incorporated and smooth.
Add the lemon powder and lemon juice and beat until just together.
Add the powdered sugar 1 cup at a time.
When all powdered sugar has been added assess if you want your frosting thinner or thicker.
If you want thin use more lemon juice.
If you want thicker add more powdered sugar.
Frost cupcakes.