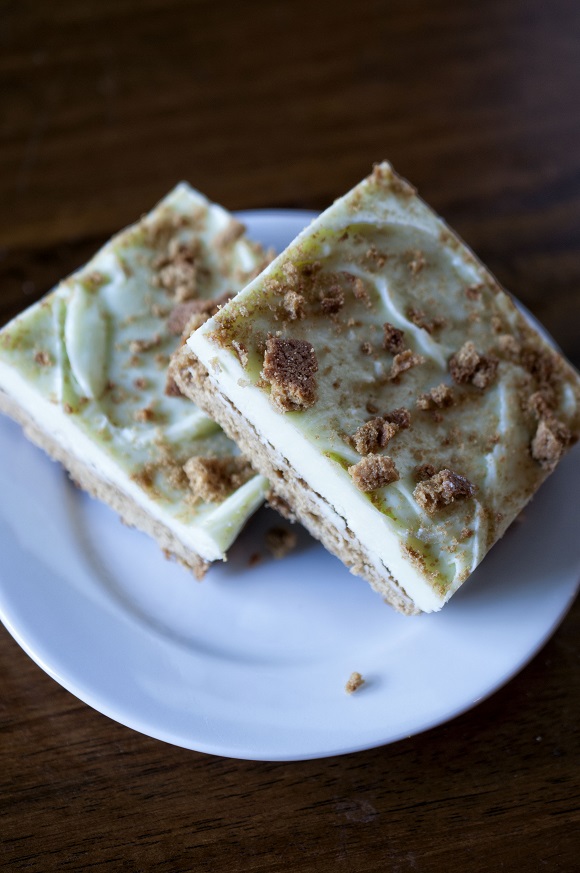 When MDP decided to become legally bound to me didn't realize he was going to have to deal with the in sickness and in health part so quickly. Recently I got awarded (sounds more exciting than stuck with) an illness and while it currently isn't life threatening, it's not all that great (no not cancer) news either. Some days it affects me more than others. I really don't like to get into it but since it was affecting my life I had to start telling people as they were starting to think I was rude canceling all the time and/or saying I didn't want to go out. So today's post is going to be a little FYI on how to treat a friend who has a serious illness.
First off we don't want pity. I don't tell people 99% of the time about what I'm going through because I get the slight head pity tilt and the "I'm sorry". Then suddenly even though what I have is rare they are somehow an expert in that illness and want to give you suggestions. Lots of suggestions. They mean well, they really, really do. But trust that your friend has doctors that know what they are doing by going to the medical school thing for a few years that slightly trumps your ability to Google about it. And whatever you do please don't say things like "should you be doing that"? Again trust that we are the one living with the illness and therefore we can actually better gauge what we can and cannot do. 🙂
Understand that they don't want to be defined by the illness. When my mother got breast cancer I remember her first night coming back from chemo. I called to ask how it went and she said oh I can't talk right now I have people coming over for dinner. I said you cooked dinner?!?!? In my mother's true fashion she assured me she just made "a quick" lasagna, some bread, salad, and a fruit cocktail cake, that's all. I thought she was crazy but then realized that is what she needed to feel normal. So I let her do what she needed to feel normal, which for her was to throw dinner parties.
If your friend wants to talk about it just listen. If they don't want to talk about it don't push. Try to stick with things like I'm thinking of you, you're in my prayers, I'm sending you good vibes, etc. Avoid things like Get Well Soon and Feel Better which sound good but tend to make the person kind of be like "yeah, I'm working on that" and also sadly depending on how their illness is progressing they might not be able to get well soon and don't want to be reminded of that. Thinking of you is really the best one, at least to me.
People ask me all the time "is there anything I can do?" Yes. Here are some ideas:
If you are going to the store, pharmacy, bakery ( 🙂 ), errands in general ask if you can get something for them as well. This is great if you are a neighbor or nearby friend.
Drive them to their appointments, especially if they have something they have to go to weekly. My mother's friends worked out a schedule to drive her to chemo and radiation as it was an hour and a half a way (each way) from where she lived.
Clean their house or if you are well off enough hire someone to come clean once and a while for them. I've had this done for me and it was seriously the best gift ever. MDP does a ton around the house but he also has work and kid activities and dealing with me, and that take up the majority of his time.
If they have kids that are in activities offer to take their kids to those activities especially if your children are on the team and you have to go anyway.
Be understanding if they have plans with you and cancel last minute. How someone feels can vary hour to hour. So you may have seen them out last night and they seemed fine but now just hours before you are to meet up they call and say they can't. I can assure you they would prefer to be going out doing something than sitting around feeling crappy, so take it easy on them. They feel bad for ditching you.
Most people with a serious illness spend a lot of time lying around in bed or on a couch. Books, gift cards to download books, magazines, puzzle books, Netflix subscription, a fun pillow case, a stuffed animal, etc can be a way to brighten their day. If you live out of town this is a great option because care packages are way more fun than getting just bills and credit card offers in the mail.
If you want to do meals for them check ahead of time if they are on a special diet, and if they are respect it, the doctor put it on them for a reason. I still get to eat Swedish Fish so life is okay. 🙂 Also try and stick to tried and true dishes…maybe not turn them into a guinea pig after you get inspired by a show you saw on how to make your own blood sausage. Disposable dishes are the best as you don't want them having to do dishes and keep track of getting things back to you. If someone is really sick try and gather a group of your friends to work out a meal schedule.
What can you the reader do for me if you are wanting to be a helper? Keep reading the blog! I'm still baking and rambling on I'll be here, this is my normal. Comment on posts…let me know you are out there, especially if you are a lurker. Delurk, delurk. If you are on Facebook, Instagram, Pinterest, Twitter, follow me if you aren't already. If you do StumbleUpon I would love some stumbles and if you are on Pinterest I would love some pinning. If you are an Amazon shopper if you just click on the side bar (where there is an Amazon ad) that will take you to Amazon.com I will get a percentage of whatever you buy which will help with the medical bills and it doesn't cost you a thing. If you have an ad blocker on consider as a favor to me to unblock my ads so that I get income from that as well (I know they are annoying but they do help us bloggers keep blogging).
Since I still am doing my normal I made these Key Lime Fudge Gingerbread Bars. It's my homage to summer ending and fall coming in. I will say I didn't quite know if these would turn out how I envisioned but they turned out really well. I think these would be great with lemon or orange frosting as well, I plan on making the orange version during the holidays. But I had key lime frosting (an impulse buy at Winco when I went hungry one day). I had made frosting fudge a few times (so easy) and thought it would make for a great bar topping…I thought right! MDP and the stepkids all approve of these with two enthusiastic thumbs up!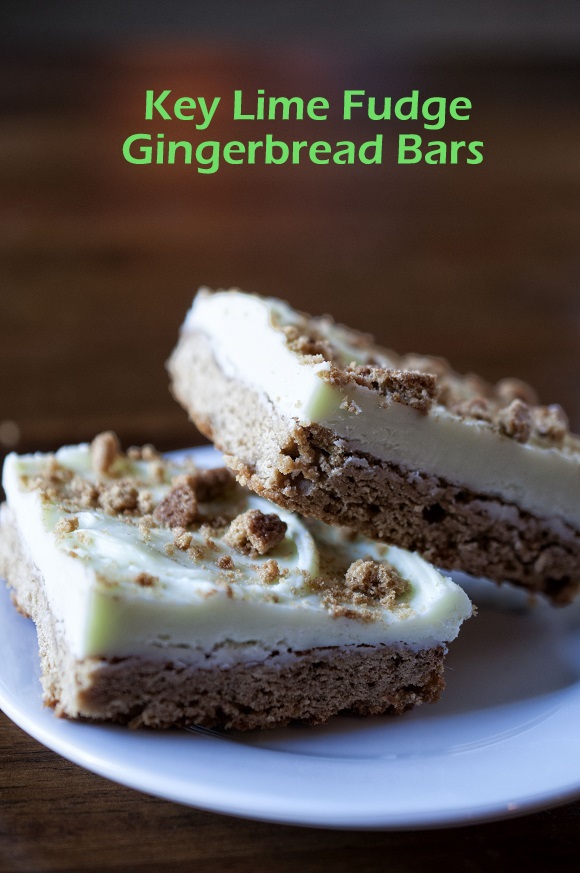 Key Lime Fudge Gingerbread Bars
Ingredients
Gingerbread Layer:
1 1/4 cups all-purpose flour
1 TBSP ground ginger
1 tsp. ground cinnamon
1/4 tsp. baking soda
1/4 tsp. salt
3/4 unsalted butter, at room temperature
1 cup granulated sugar
1 egg
1/3 cup molasses
3 TBSP warm water
Key Lime Fudge Layer:
Key Lime Frosting (Pillsbury made the kind I found) if you can't find use lemon
2 cups white chocolate chips
10 gingersnaps, finely crushed
Instructions
For the Gingerbread Layer:
Preheat oven to 350°F.
Line 13x9-inch baking pan with foil. Spray foil with no stick cooking spray. Don't skip this the foil really helps remove it from the pan.
Using a stand mixer with the paddle attachment, cream the butter and sugar until light and fluffy, about 3 minutes.
Stir in molasses and water just until blended.
Beat in egg and scrape down the bottom and sides of the bowl.
On low speed add the flour, baking soda, salt, ginger, and cinnamon.
Spread evenly in prepared pan.
Bake 25-30 minutes or until toothpick inserted in center comes out clean.
Cool in pan 15 minutes before adding the frosting layer.
For the Fudge Frosting Layer:
Place the white chocolate chips in a microwave-safe bowl; zap in your microwave in 30-second bursts until melted.
Stir the frosting into the melted chocolate chips until smooth.
Spread the frosting fudge evenly over the gingerbread.
Evenly (best you can) sprinkle the gingersnap cookies on top of the frosting fudge. Press down a little on the bigger crumbs to get them to stick.
Refrigerate for at least 4 hours.
Remove from fridge and cut into squares…12 if you want really big ones, 24 if you want smaller portions. Let come to room temperature for best flavor.
https://www.sweetrecipeas.com/2014/09/07/key-lime-fudge-gingerbread-bars/