This Cherry Cola Float Jelly Shots have Vanilla Soft Serve Rum Cream, Cola, Whipped Cream Rum, topped with whipped cream and a gummy cola.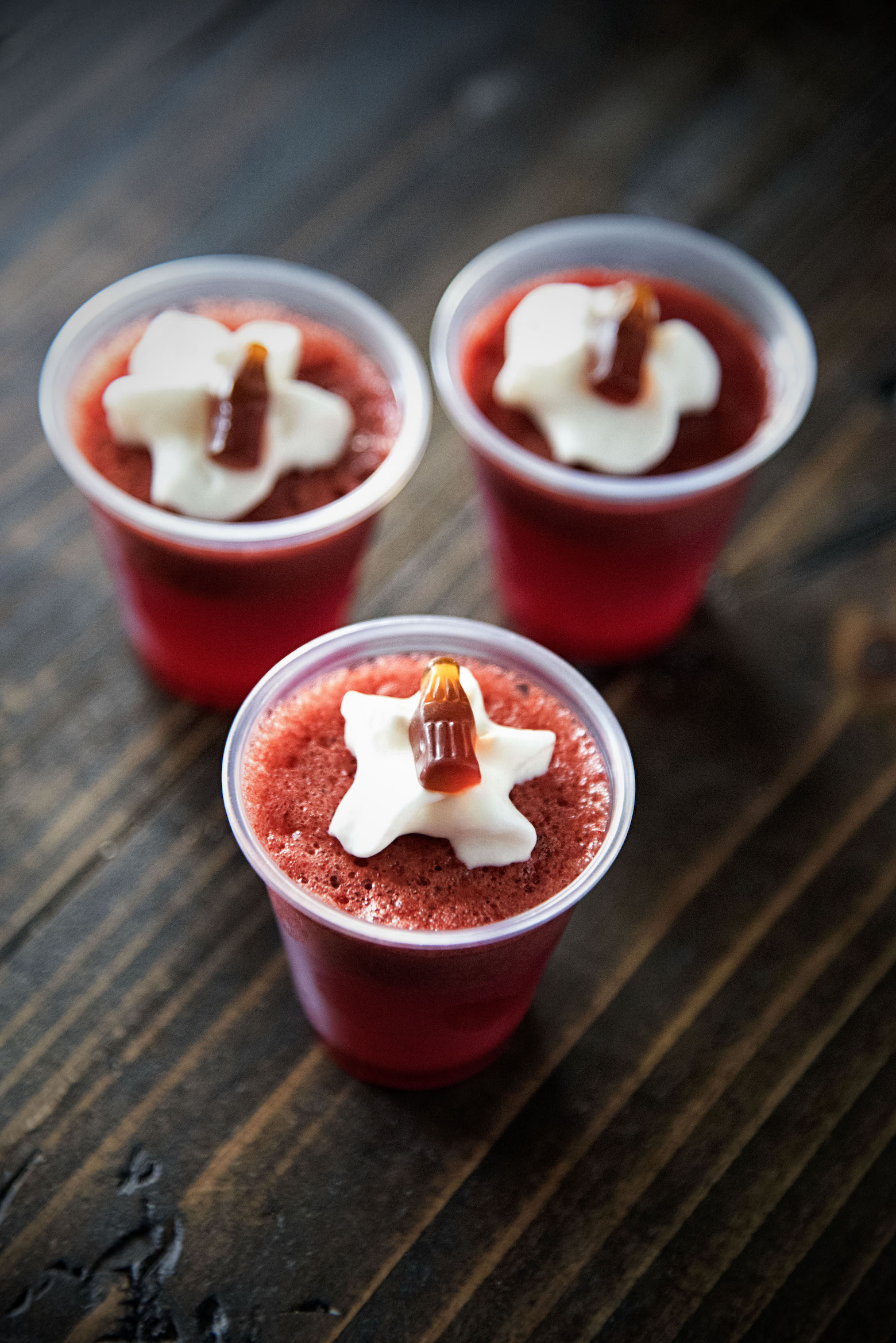 Today's Tipsy Tuesday Jelly shot is brought you by my childhood.
Which seems kind of wrong given that it's a Jelly shot.
But hey, I'm an adult now….at least in age. 😀
While everyone was big on root beer floats growing up I loved me a cola float.
Knowing me it was probably because it was sweeter than root beer. 😛
It was my treat that I got to have on pizza nights.
When I got a little older I discovered cherry flavored cola and that became my new float flavor.
I think mostly because it reminded me of my favorite ICEE flavor where I would do half cherry ICEE and half ICEE cola.
To this day that is still my ICEE flavor combo.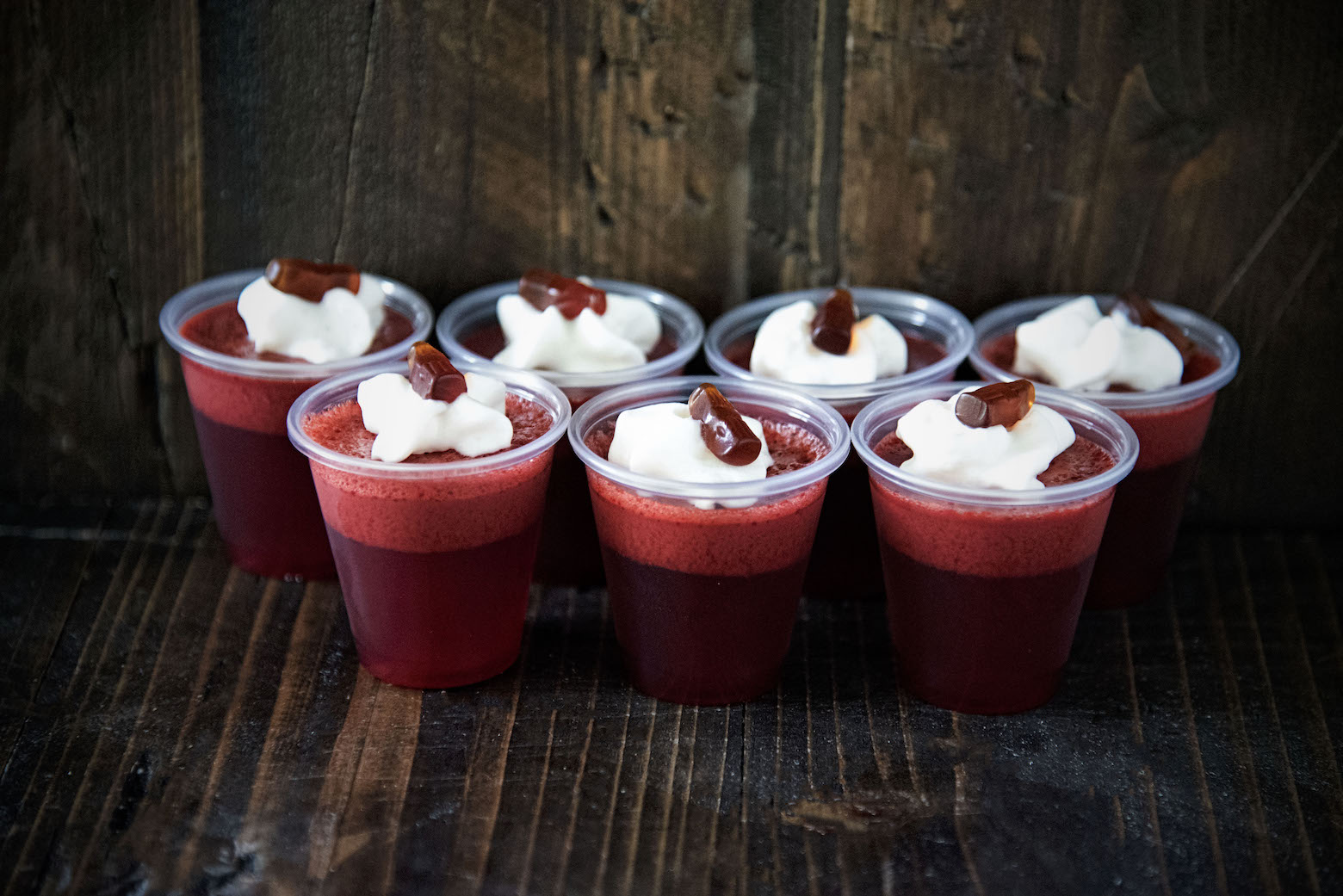 Even with all the new flavors they have…I like me a classic.
So I present a Cherry Cola Float Jelly Shots.
These use a Vanilla Soft Serve Rum Cream liqueur.
I didn't find it locally I bought it online.
Not all states allow for it to be shipped.
If you can't find it and still want to make these shots I suggest using a 1/2 cup of melted vanilla ice cream in place of the 1/2 cup of cold cola.
And then use all whipped cream rum in the place of the liqueur.
You can also sub whipped cream vodka for the rum but since since the liqueur is rum based I stayed with rum.
I buy the mini colas at Halloween time but you can skip them or use the regular size gummy colas as well.
P.S. It's a great day to buy my cookbook.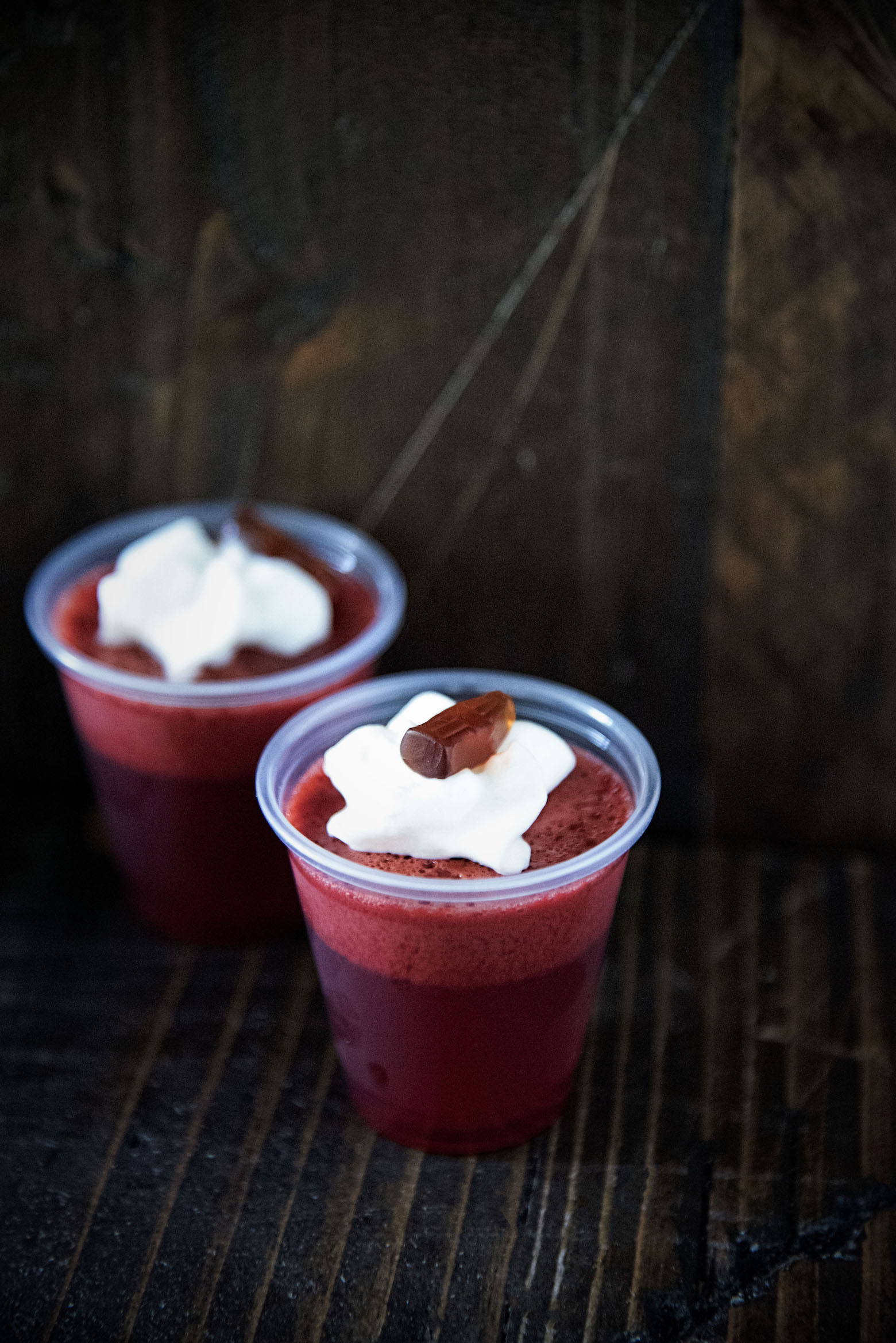 Want more Jelly Shots?
Strawberry Malted Milk Jelly Shots
Key Lime Margarita Jelly Shots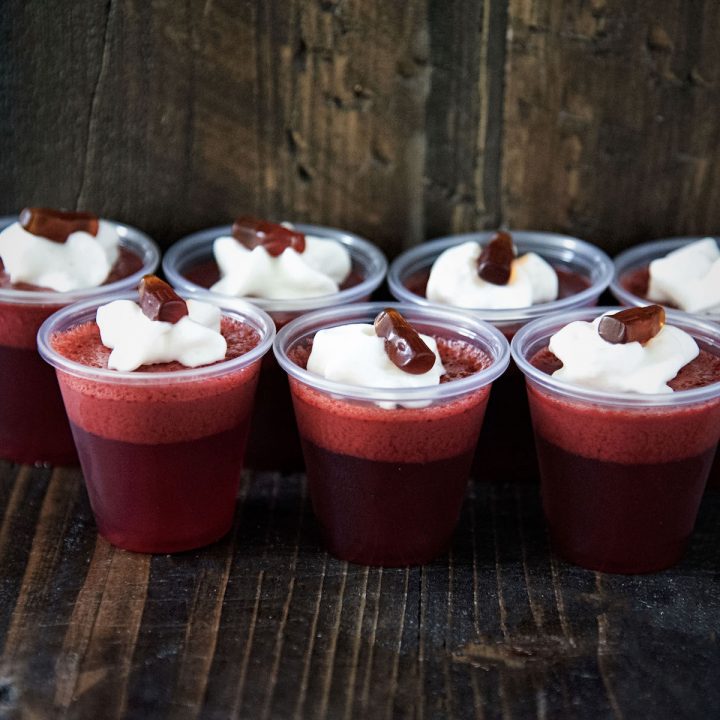 Cherry Cola Float Jelly Shots
Ingredients
2 1/2 cups Coke (or cola of your choice), divided
2 (3 oz) packages Cherry gelatin
3/4 cup whipped cream rum
3/4 cup Vanilla Soft Serve Rum Cream
whipped cream (garnish)
mini gummy cola for garnish (if desired)
Instructions
Bring 2 cups of cola to a boil.
Empty powdered gelatin into a large mixing bowl and add the boiling cola.
Let sit for 3 minutes.
Stir until all the gelatin dissolves.
Add the remaining cola, Vanilla Soft Serve Rum Cream, and Whipped Cream Rum.
Stir until mixed and pour into 2 oz. cups filled 3/4 of the way full.
Top with whipped cream and gummy cola.