This Gingerbread Cheesecake Cheeseball has cream cheese, gingerbread cookie mix, molasses, and spices all rolled in gingerbread cookie crumbs.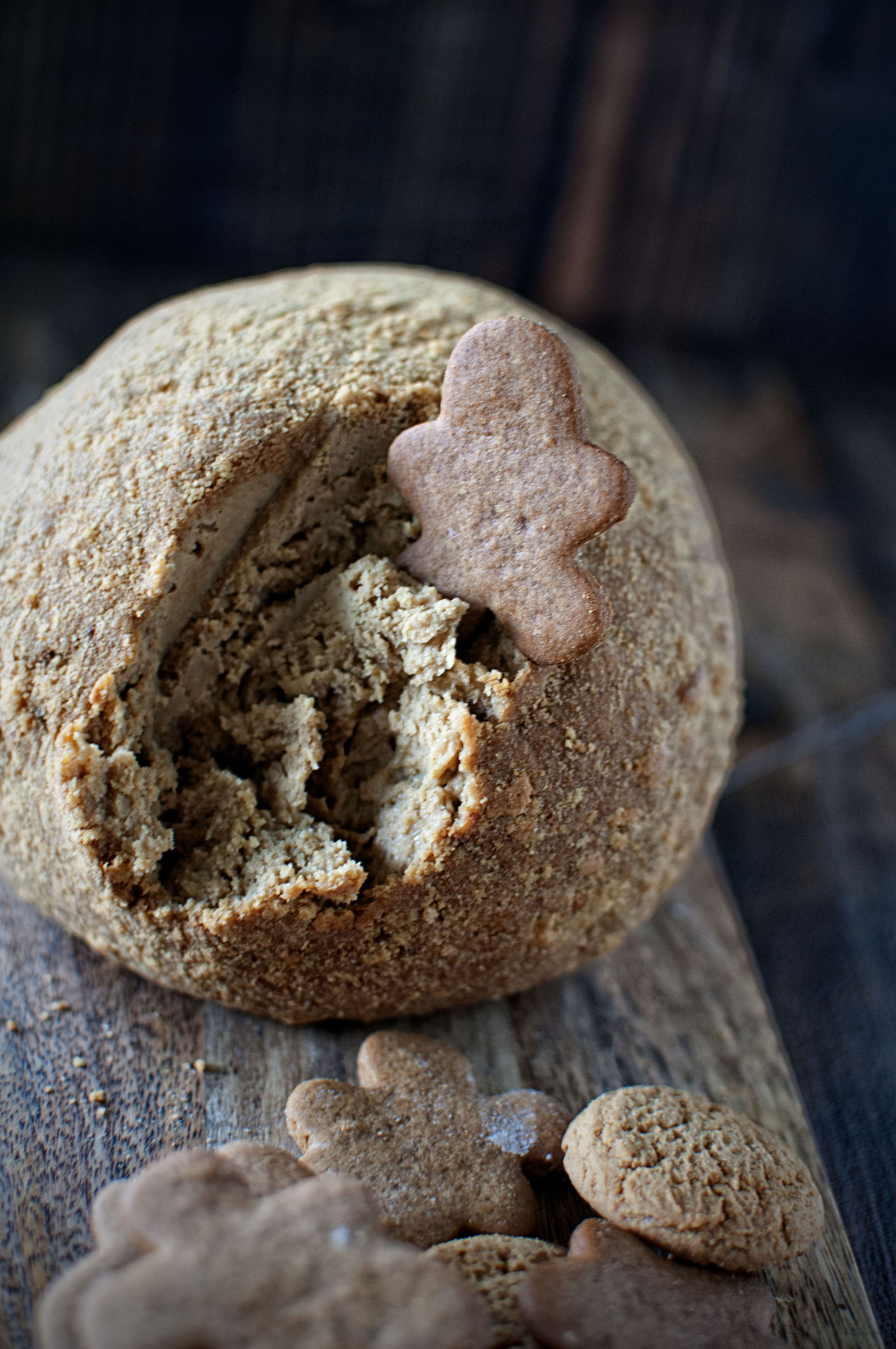 My replacement tree came last weekend (mine died…well just the colored lights died).
And for about 30 seconds I thought about doing one of the beautiful trees you see on Instagram or Pinterest.
Then I opened up my box of ornaments.
People often laugh when I say if there was a fire one of the things I would want to grab, if time and space allowed, I would grab my ornaments.
They are really a collection of my life and often the people and dogs in it.
I have an ornament I made in Kindergarten.
It's a pear with green and red scribble and glitter on it.
My mom always hid it in the back of the tree. 🙂
I put it front in center.
It's in amazing shape for being 40 years old and being made of paper.
There are ornaments my high school Spanish teacher had made for all of her advanced students.
Number 1 Teacher ornaments from former students.
Ornaments from blog readers.
Almost every place I travel to I try and get an ornament from there.
Cookie/Ornament exchange ornaments from friends…those are the ones that tend to class up my tree.
Bittersweet ornaments of dogs of Christmas past.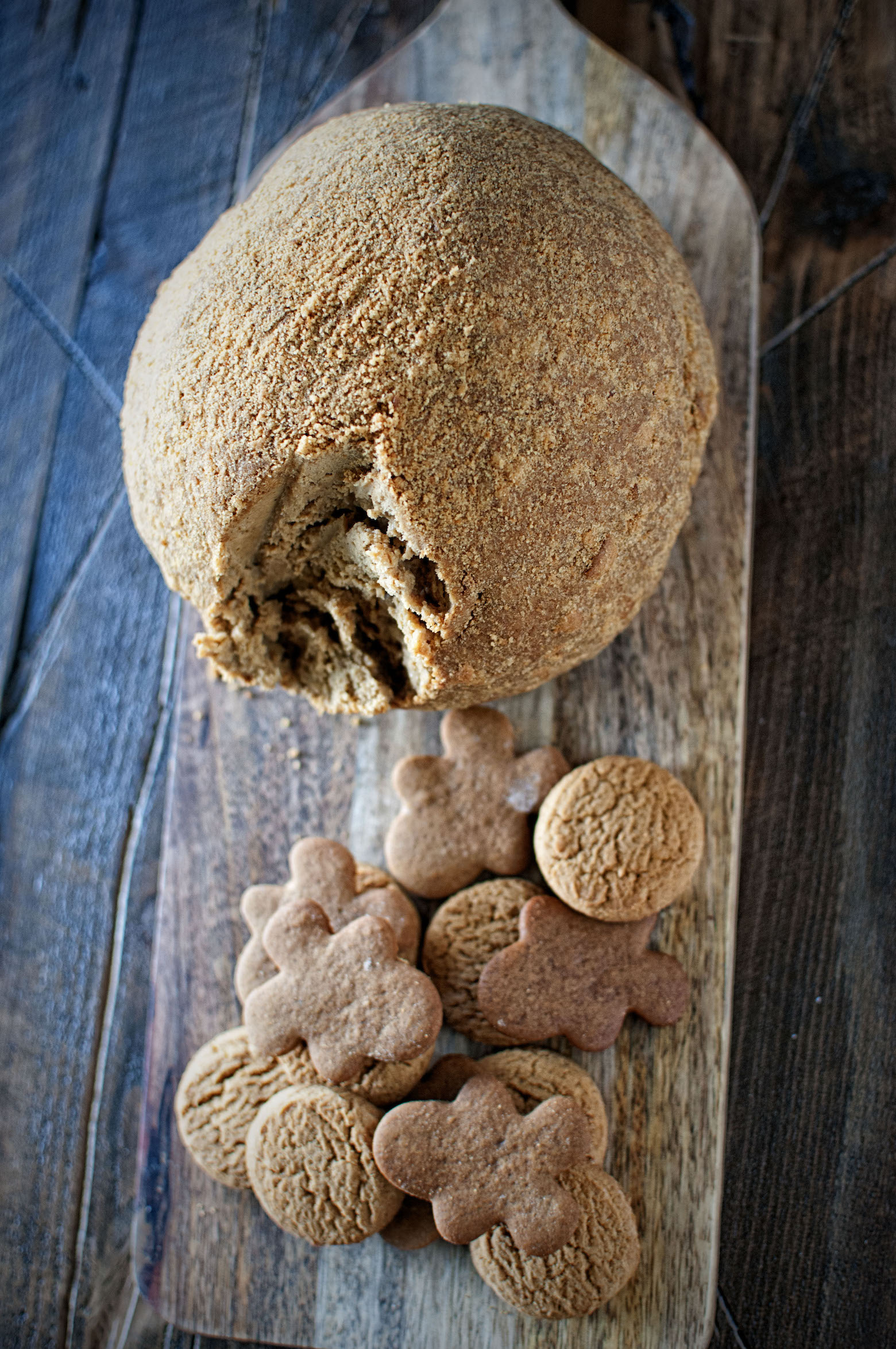 Some that are just things I like: Star Wars, Hello Kitty, Gingerbread Men, and the Bumble.
With that I am reminded I don't want a pretty perfect tree.
Because that isn't real life and certainly doesn't evoke memories.
What about you?
Are you more a sentimental tree type or a pretty put together tree type?
Ever since I made my first dessert cheesecake cheeseball almost everyone that invites me to a party pretty much expects one. 🙂
And that's okay because they are easy to make and taste really really good.
As a no bake item these are extra great at holiday time because your oven has one less thing on it and this can be prepped days ahead of time…or weeks as this can be frozen.
This turned out just how I would hope and while you can serve it with any cookie you like, gingerbread men or gingersnaps are the best.
P.S. Today is a great day to buy my cookbook Holy Sweet!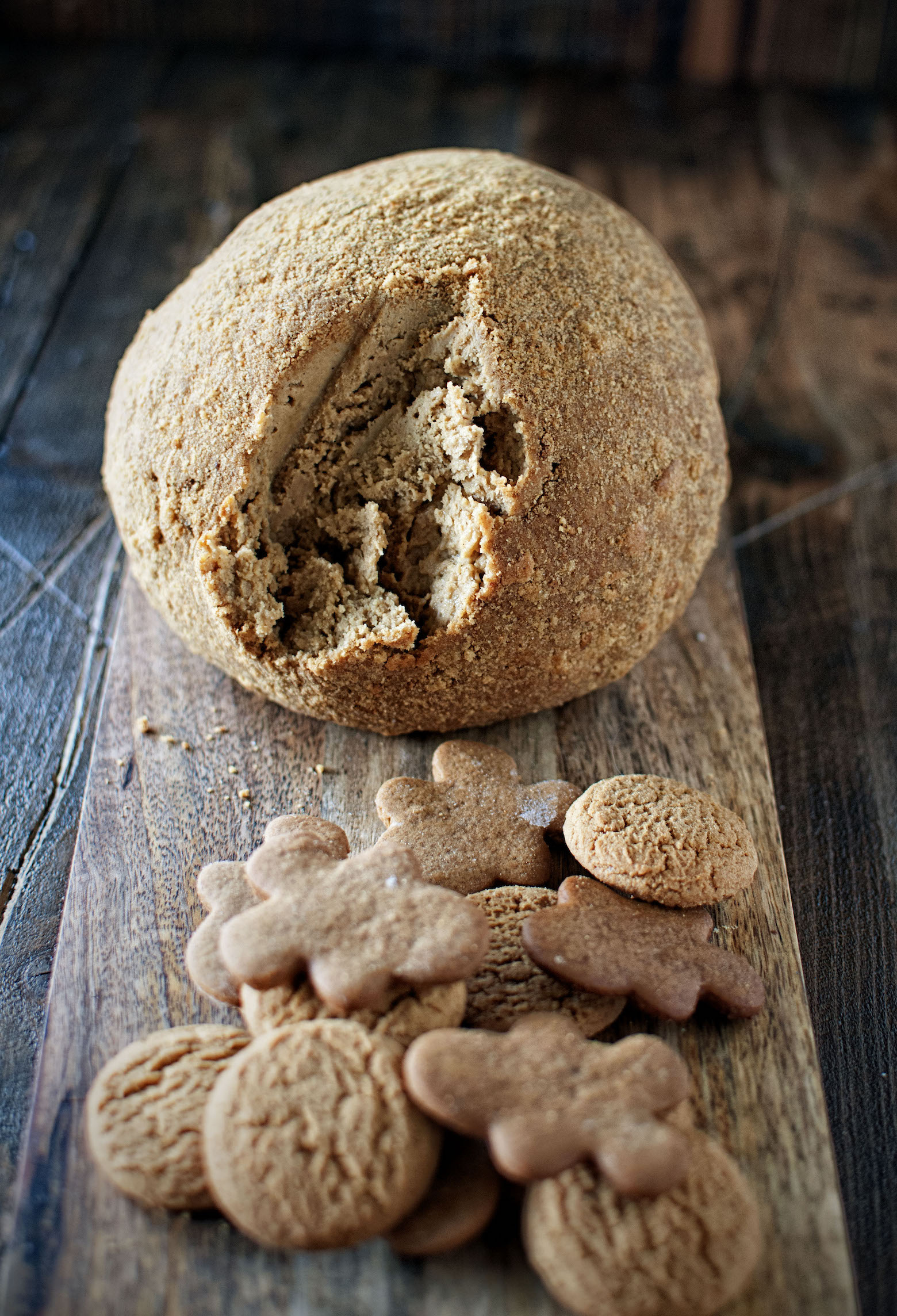 Want More Gingerbread Recipes?
Bourbon Brown Butter Gingerbread Cake
Clementine Upside Down Gingerbread Cake
Chocolate Gingerbread Layer Cake
Cream Cheese Frosted Gingerbread Sweet Rolls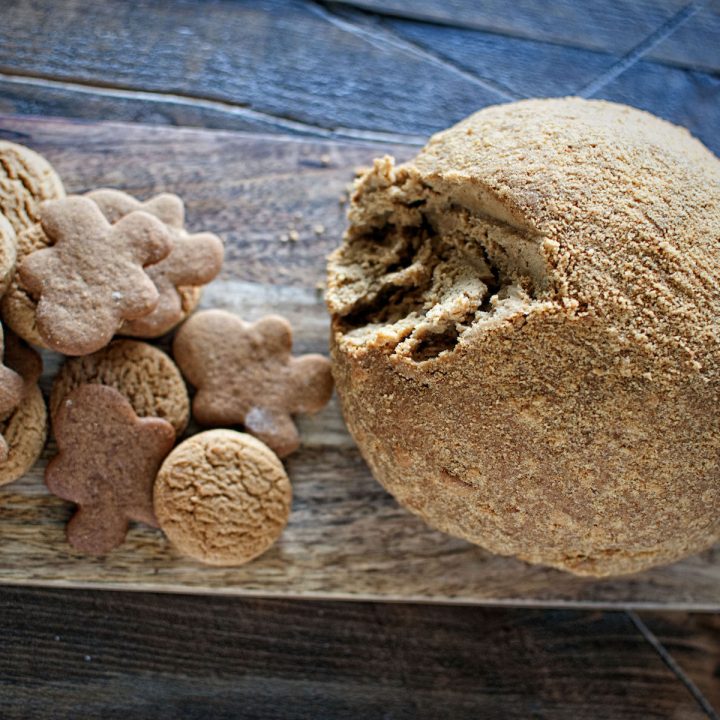 Gingerbread Cheesecake Cheeseball
Ingredients
8 oz. cream cheese, at room temperature
1 cup unsalted butter, at room temperature
1 package (about 3 cups) gingerbread cookie mix
1 TBSP molasses
1/2 tsp. gingerbread spice
½ tsp. vanilla extract
1 ½ cups powdered sugar
1 cup crushed gingerbread or gingersnap cookies
Instructions
Using a stand mixer with a paddle attachment beat together the cream cheese and the butter until fully incorporated.
Add the cookie mix, molasses, spice, sugar, and vanilla extract and beat until fully incorporated.
Lay out a piece of plastic wrap and scoop the cream cheese mixture onto it.
Do your best to form a ball, then wrap up the ball in the plastic wrap.
Add an extra layer of plastic wrap to help it keep its shape.
Freeze for about 2 hours.
Take the ball out of the freezer and unwrap.
Place the cookie crumbs in a low shallow baking dish or jelly roll pan (I find a plate too small).
Roll the ball in the cookie crumbs making sure you cover as much of it as you can.
Wrap the ball back up into some plastic wrap and place in the fridge.
If not serving that day, place back in the freezer and then take out an hour before serving to come up to room temperature.
Serve with assorted cookies.