Pumpkin Spice Latte Pudding Shots: Move over boring PSL, this pudding shot will be sure to take your basic pumpkin spice latte and take your day up a notch.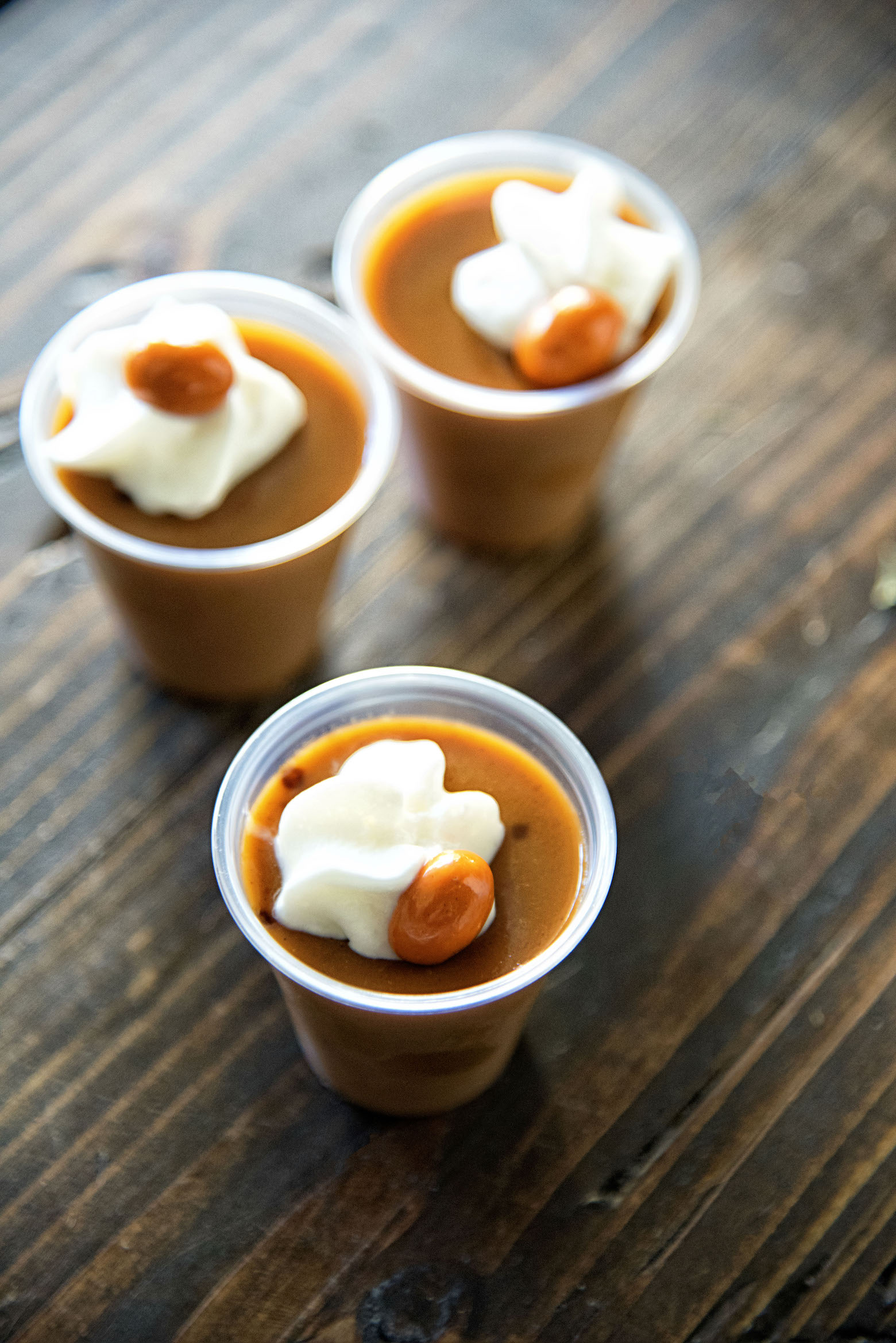 We were out grocery shopping last week and I grabbed Pumpkin Spice Espresso Beans from the bulk section.
My husband gave me the what are you going to do with those look and I was like Jell-O shots.
Jell-O shots?
Yeah, okay, maybe not Jell-O shots as I got thinking about it more. 😀
But pudding shots.
I've only ever made pudding shots a few times in my life.
They were always tasty but I'm always like how am I supposed to eat/drink this?
With a spoon FYI.
I hand out these when I make the shots now.
This does use a season pudding but you can buy it year round on Amazon and that is how I usually buy it.
The Kahlua I used was the Cinnamon Spice flavor but I don't think they make it anymore (which is sad) but I just listed the regular kind in the recipe.
If you can't find the Pumpkin Spice Liqueur you can omit it and just add more Pumpkin Pie vodka. The kind I use is made by Pinnacle.
Happy Tipsy Tuesday!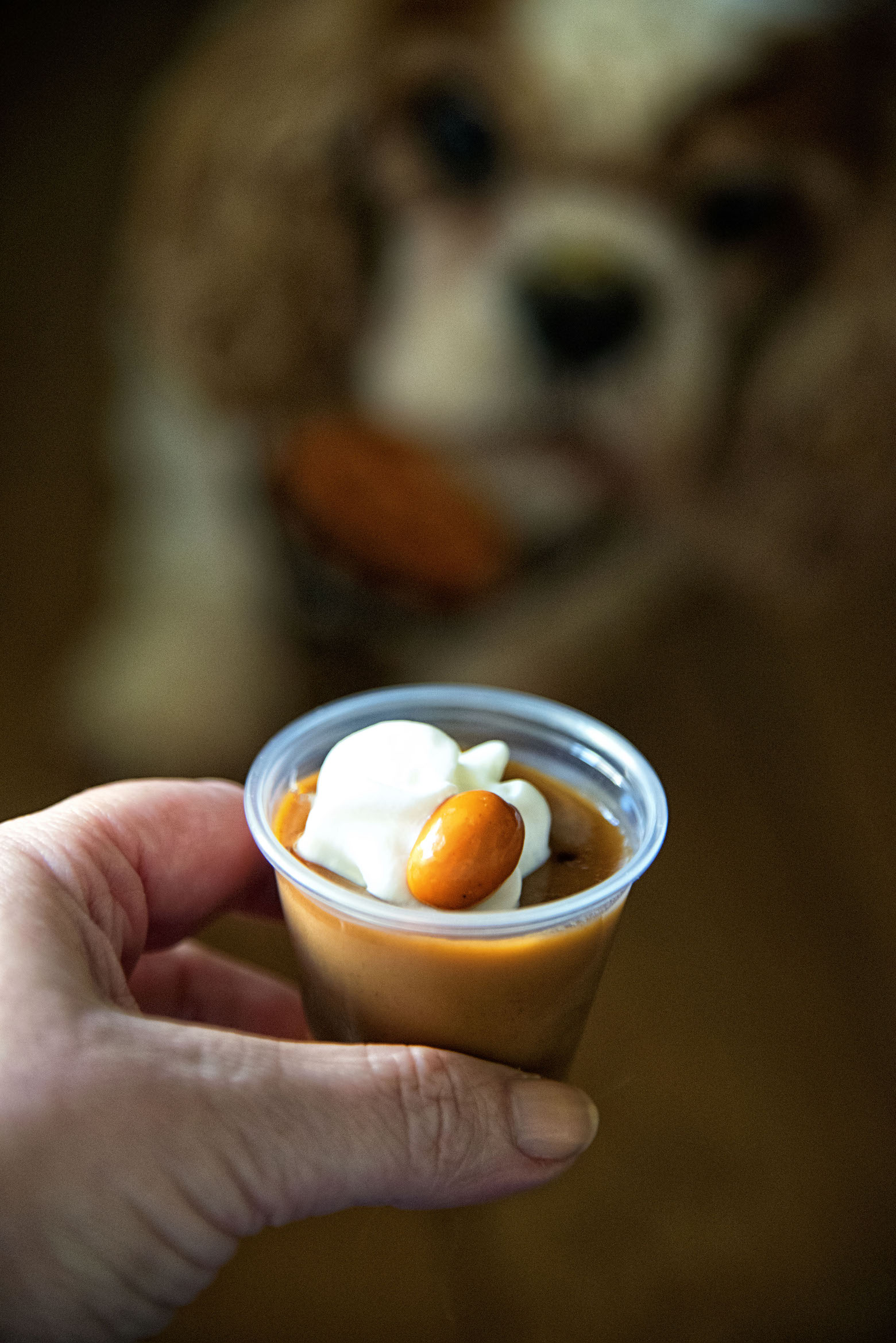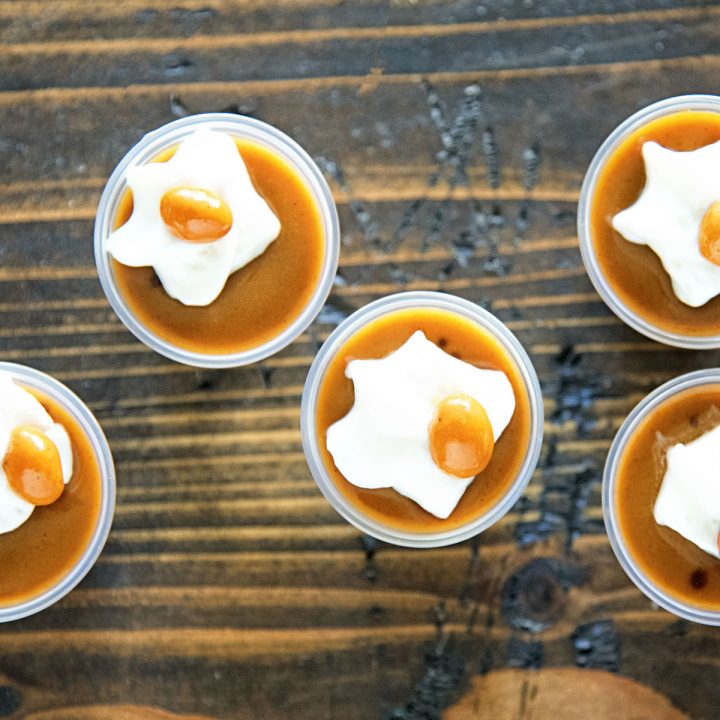 Pumpkin Spice Latte Pudding Shots
Ingredients
1 (3.4 oz.) box Jell-O Pumpkin Spice Pudding
1 tsp. espresso powder
3/4 cup whole milk
1/4 cup Kahlua
1/4 cup Pumpkin Pie Vodka
1/4 cup Pumpkin Spice Liqueur
1 cup whipped cream (whipped)
Pumpkin Spice Espresso Beans (garnish optional)
Whipped cream for topping
Instructions
In a large bowl, mix box of instant pumpkin spice pudding, espresso powder, and milk with a whisk until combined.
Add Kahlua, vodka, and liqueur and whisk again until combined.
Slowly fold in 1 cup whipped cream.
Freeze for at least an hour to thicken up.
Spoon into shot glasses.
Refrigerate until serving.
Top with whipped cream and espresso beans if desired.