These Honey Cornbread Muffins are yummy cornbread with pieces of corn and honey to sweeten. All topped all with honey butter.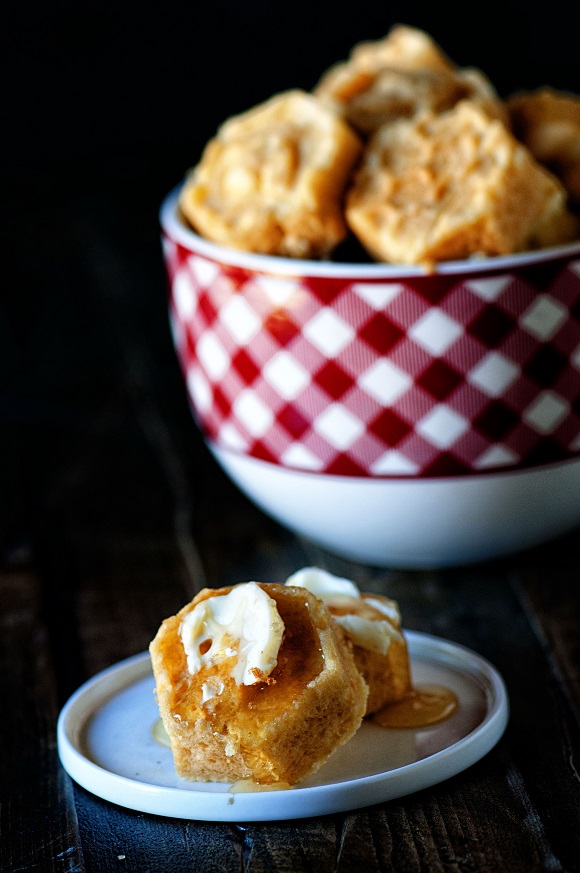 As most of you know, a couple weekends ago I threw a gourmet indoor picnic for Plugra European Style Butter.
It was fun to plan a whole menu around butter!
But I also wanted a theme.
I saw a photo of this Nordic Ware Honeycomb Pull-Apart Dessert Pan and decided to base the whole meal around that.
Originally I thought a honey cake but then thought, no cornbread!
Honey Cornbread Muffins.
Because who doesn't love cornbread?
You don't have to have the pan to make these, muffin tins work just as well, though not as cute.
Do know that if you plan on making these in the honeycomb pan then you will need to double the recipe.
The recipe given is for using a muffin tin. However, it is a thick batter and you can if you want carefully place the batter over some of the honeycomb pieces in the pan.
The batter will stay in place.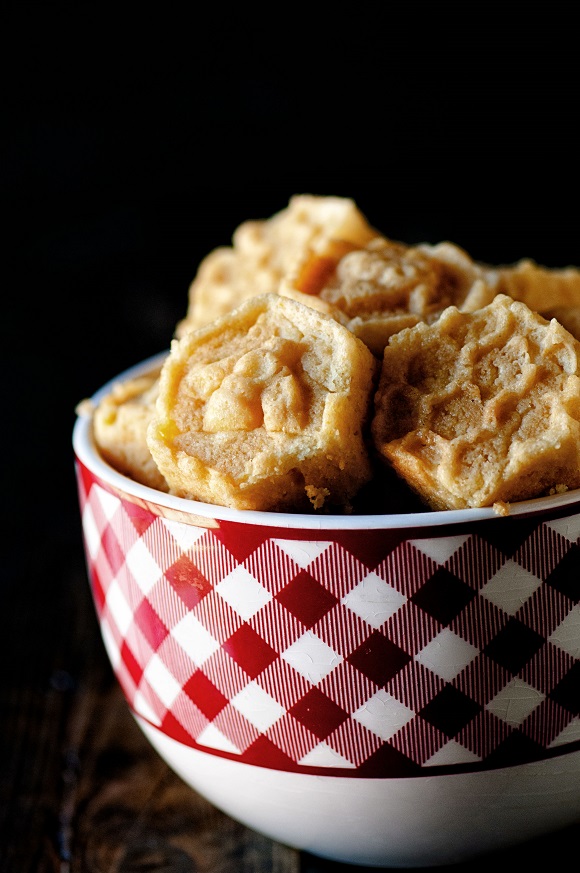 Of course, what do you need to go with that cornbread?
Honey Butter.
The honey butter recipe makes a rather large batch.
But it goes great on everything and you need it for the chicken sandwich that I made as well for the picnic.
Make sure you are using Plugra for the honey butter as it does make a HUGE difference when you have quality butter.
Especially with so few ingredients to a recipe.
If you are unfamiliar with Plugra be sure to check out their website and follow their facebook page, or on Twitter.
And I big thank you to them for constantly supporting this blog (through sponsored post…which this one is not sponsored) and providing me with the best butter ever.
P.S. It's a great day to buy my cookbook Holy Sweet!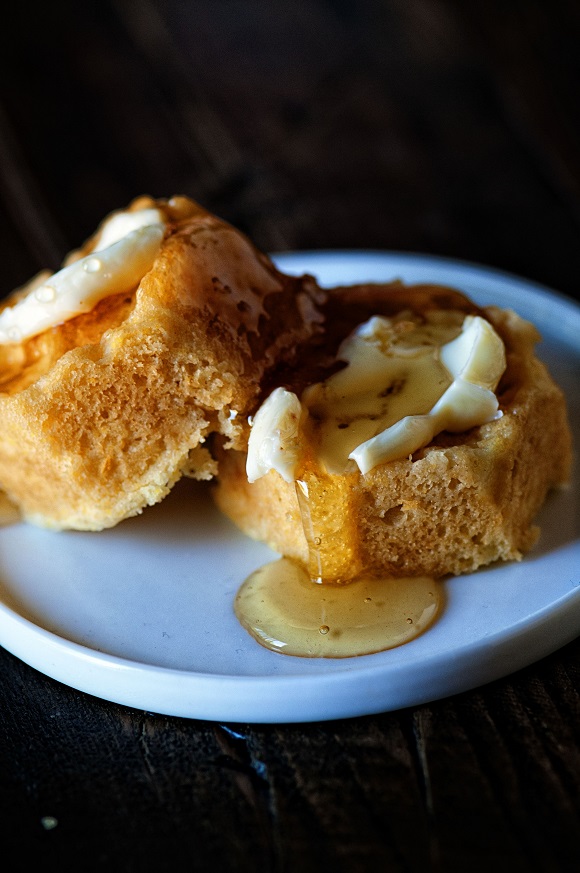 Want More Cornbread Recipes?
Sweet Corn Strawberry Cornbread Shortcake
Mixed Berry Cornbread Dump Cake
Pimento Cheese and Cornbread Quiche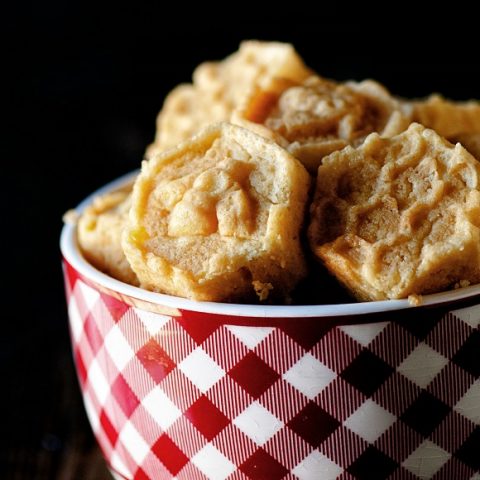 Honey Cornbread Muffins
Ingredients
For the Muffins:
1 cup all-purpose flour
1/2 cup yellow cornmeal
1/3 cup honey
1 TBSP baking powder
1 cup fresh or frozen (thawed) corn
2 large eggs
1/2 cup milk
1/2 cup melted butter (I used Plugra)
For the Honey Butter:
1 lb. unsalted butter (I used Plugra), at room temperature
1/4 cups honey
1/2 tsp. ground cinnamon
1/2 tsp. vanilla extract
Instructions
For the Muffins:
Preheat oven to 400F.
Combine the flour, cornmeal, honey and baking powder in a large bowl.
In a small bowl, combine the egg, milk, butter and corn.
Beat well to blend.
Add the egg mixture to the flour mixture, stirring just enough to blend.
Do not beat.
Fill the muffin tins, and bake 20-25 minutes, until golden brown.
If you are using the honeycomb pan you will need to double the recipe. If you do not want to double it, you can just scoop the batter into the center of the pan and spread out from there. The batter is thick and will stay in place.
Cool pan on a rack for a few minutes, then turn muffins out onto a rack and finish cooling.
For the Honey Butter:
Place butter into a stand mixer and using the whisk attachment and beat at low speed.Increase the speed to medium and add the honey, cinnamon, and vanilla extract and beat until well combined, about 5 to 7 minutes.
Remove butter from bowl and spoon onto parchment paper or plastic wrap.
Roll into a log and refrigerate for 2 hours.