Cranberry White Chocolate Chip Crumb Topped Muffins combine tart and sweet muffins made with fresh cranberries and white chocolate chips.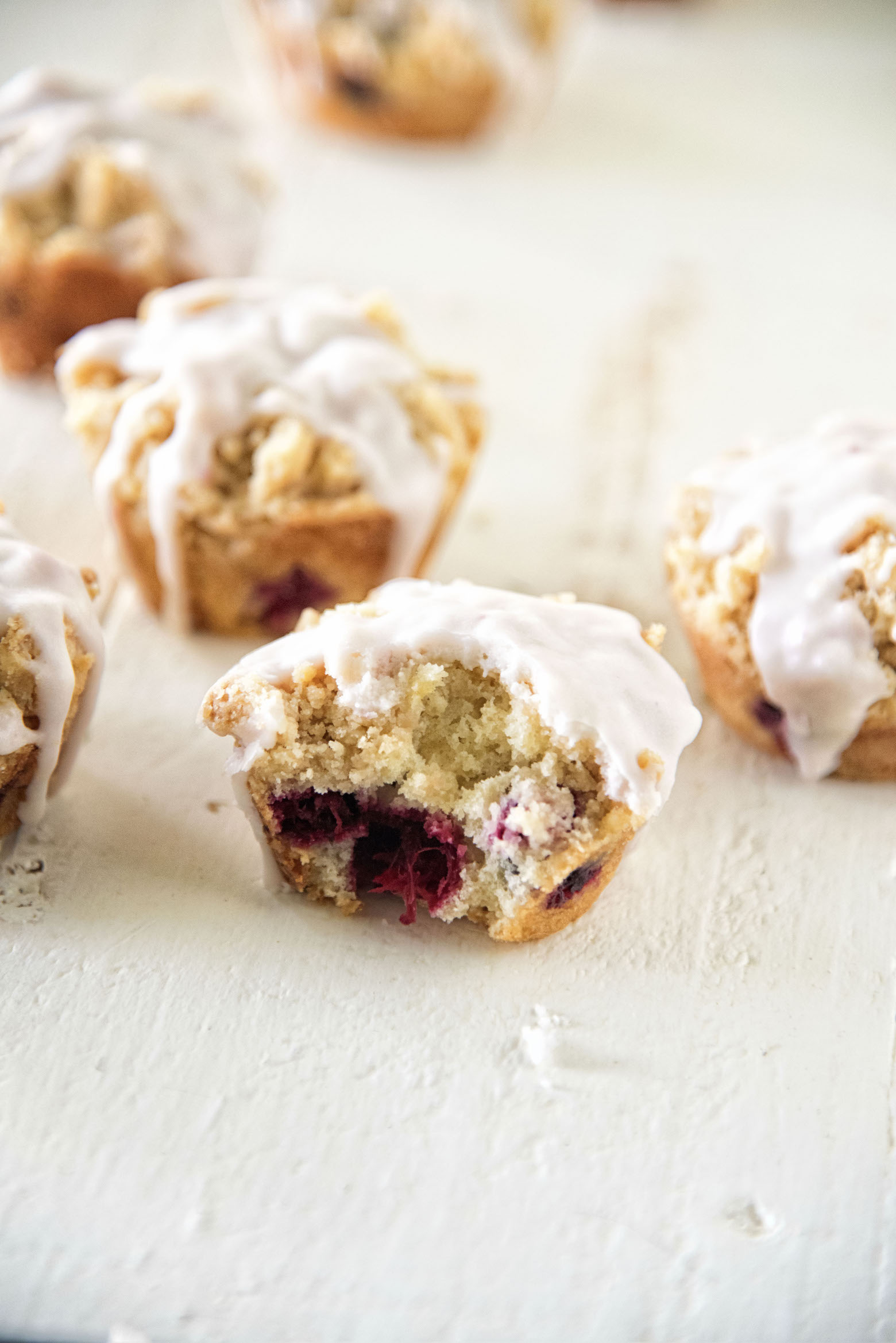 I'm not sure if Hulu always had St. Elsewhere on it or not but I noticed about a week ago that it was.
I haven't seen that show since it came out in the 80's.
My parents watched it and so by default I watched it.
Right away I was in shock with all the people, often patients, smoking in the hospital.
In fact, they usually only yelled at the cardiac patients or lung cancer patients who were smoking in their room.
It was bizarre. 🙂
The other thing that was a BIG difference is how long the patients in the hospital.
Unlike most of today's shows, St. Elsewhere was more soap opera like in that the story line continued each week.
So often you would see a patient for several shows.
Because most people were in there for weeks and weeks at a time.
Ailments that nowadays they shove you out the door because your insurance says they will stop paying.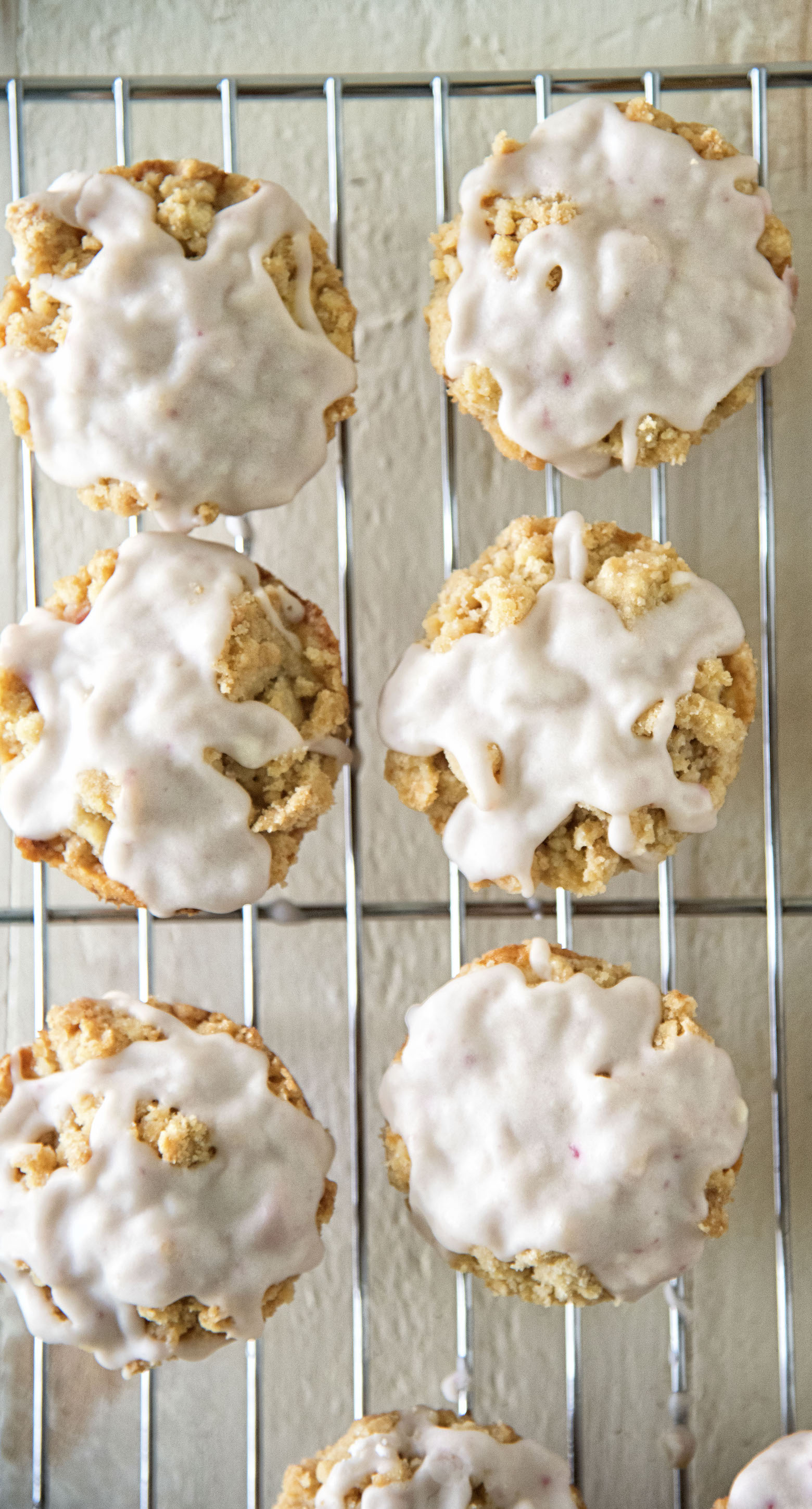 My husband was out of the hospital in 40 hours from the time he had a heart attack to the time they released him.
Not even a full two days.
I mean, don't get me wrong, being at home and being surrounded by his pups did him good but we were both shocked as to how quick it was.
Part of that was that my husband was younger and already in shape to start exercising the day of his release.
But still.
Crazy.
I'm glad we aren't smoking in hospitals anymore…but I do wish they would bring back some of the practices they had back in the day.
Hospital food though does always seem to be bad no matter what year it is. 😀
These muffins are a great balance of tart and sweet.
The fresh cranberries provide the tart and white chocolate provides the sweet.
I buy my powdered cranberry juice HERE.
I use it in baking and in smoothies.
P.S. It's a great day to buy my cookbook.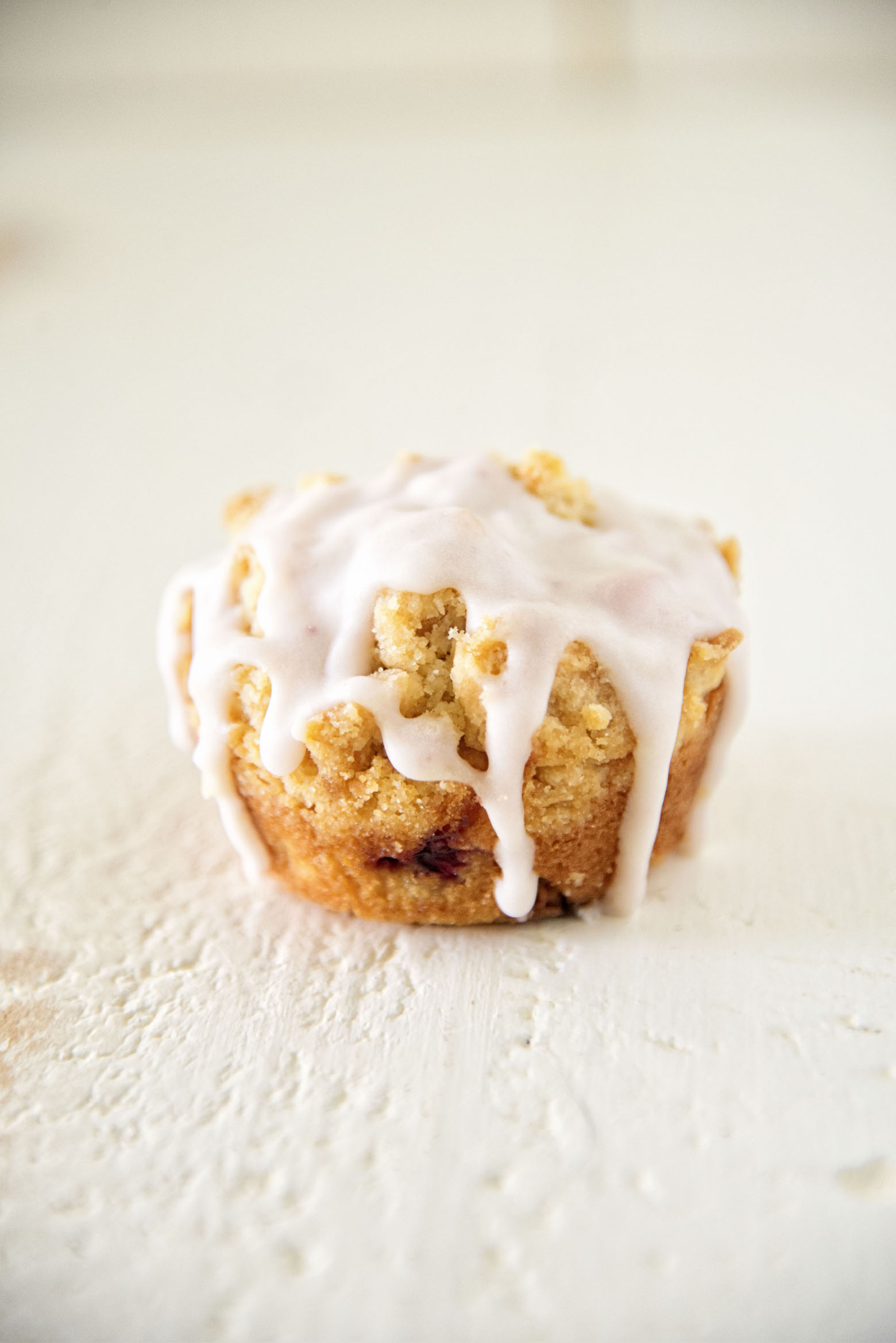 Want More Muffin Recipes?
Glazed Butter Pecan Banana Muffins
Cider Glazed Apple Fritter Muffins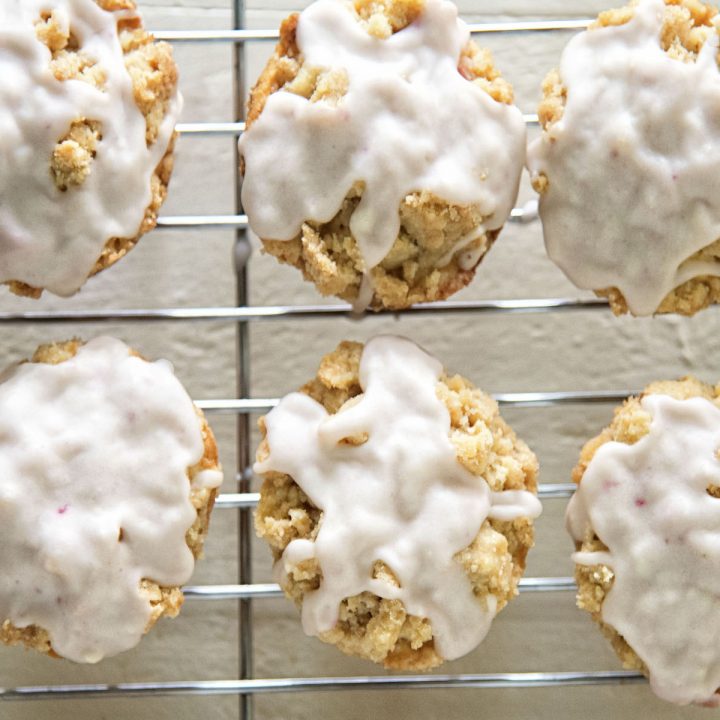 Cranberry White Chocolate Chip Crumb Topped Muffins
Ingredients
For the Crumb Topping:
1/3 cup granulated sugar
1/3 cup brown sugar, packed
¼ tsp. salt
1 tsp. cranberry juice powder
8 TBSP unsalted butter , browned and cooled slightly
1 ¾ cup cake flour
For the muffin:
8 oz. unsalted butter
1 cup granulated sugar
1 tsp. vanilla extract (I used Rodelle)
2 large eggs
¾ tsp. baking soda
¾ tsp. baking powder
Pinch of salt
2 and ¼ cups all-purpose flour
1 and ¼ cup whole fat buttermilk (or sour cream)
1 cup fresh cranberries
1 cup white chocolate chips
For the glaze:
3 TBSP unsalted butter, at room temperature
1 ½ cups powdered sugar
1/3 cup cranberry juice
Instructions
For the Crumb Topping:
In a medium sized bowl, put sugars, salt, and cranberry juice powder and stir until combined.
Add the melted butter and then cake flour and mix (hands work best for this).
Set aside.
For the Muffins:
Preheat oven to 350F.
Using a stand mixer with a paddle attachment, cream the butter and sugar until light and fluffy about 3 minutes.
Add in the vanilla.
Add the eggs one at a time and mix until each is incorporated.
In a separate bowl, mix together the flour, baking soda, baking powder, and salt.
Add the flour mixture and the sour cream alternately to the egg-butter mixture in the additions. Start with the flour and end with the flour. Scrape the bowl occasionally.
Fold the cranberries and white chocolate chips into the batter.
Portion the muffin batter into greased tins (I use an ice cream scoop).
Sprinkle 2 TBSP of crumb topping on each muffin.
If there is more crumb topping after each muffin is topped, add more crumb to each muffin.
Depending on the size of your tins, you should get about 12 to 14 muffins.
Bake them for approx. 20 minutes.
If making mini muffins, reduce time to 15 minutes.
Let cool to room temperature before glazing.
For the Glaze:
Beat together in an electric mixer with paddle attachment the butter, and sugar.
Add juice and mix.
This is when I got bad about measuring and just kept adding cranberry juice until it was at the consistency I wanted.
You want it to be a glaze more than a frosting.
Once the muffins are cool drizzle the glaze onto the muffins and set aside.
Let the glaze set up for about 5 minutes.