Vegetarian Zucchini Corn Feta Quiche: A rich custardy quiche filled with garden zucchini, fresh corn, and feta cheese. A great way to celebrate an Indian Summer.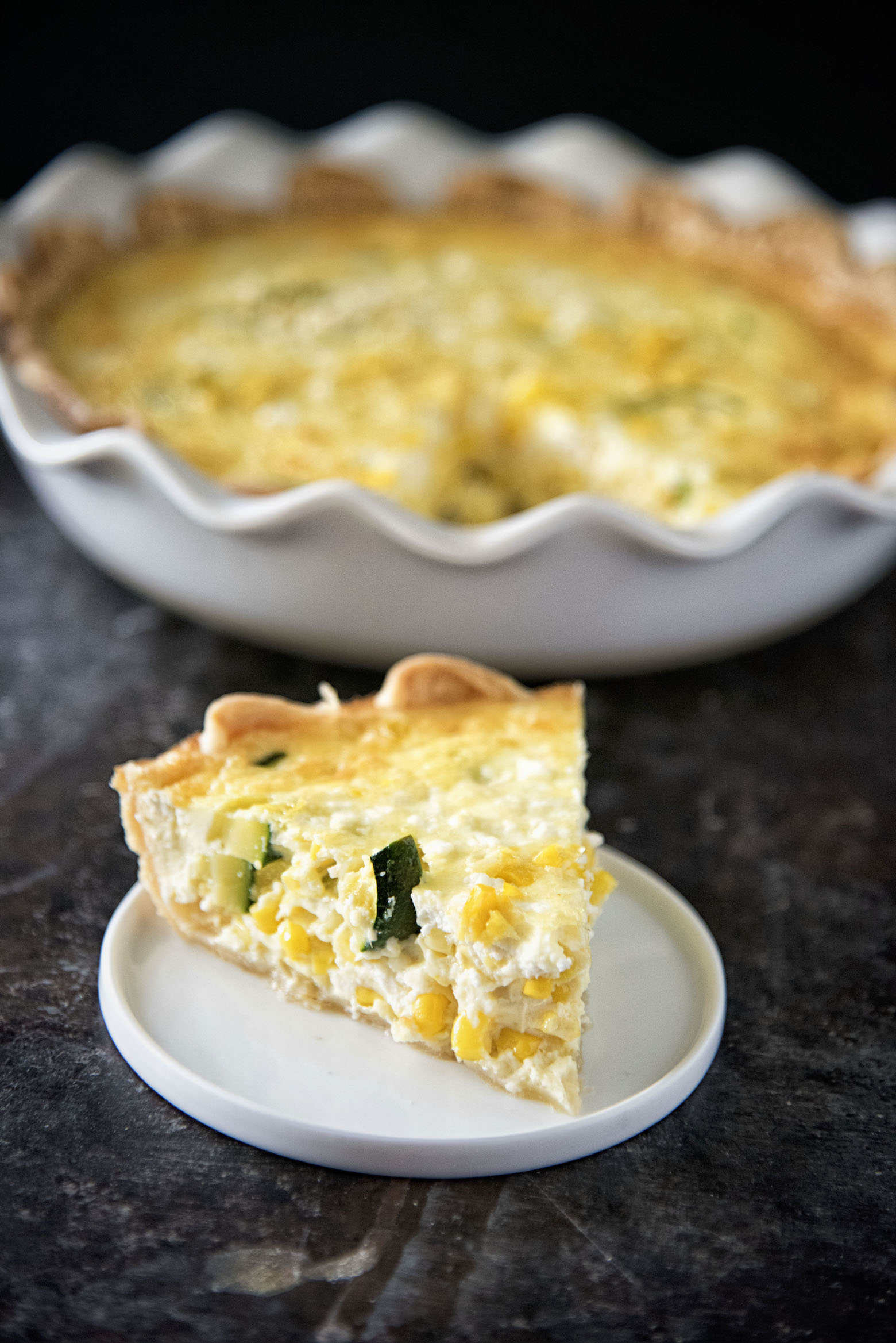 Summer has officially ended (yay!)
But around here it's still corn season.
The tail end of corn season, but corn season nonetheless.
So I'm throwing it into as many soups and in this case quiches as I can get.
Especially since they are running about $.10 a piece at the local farms.
Love me some zucchini and corn together and they go great together in this quiche.
I used feta cheese in my recipe but thought about goat cheese as well.
Either would be good with this quiche.
If you wanting to say goodbye to summer in a proper way this quiche is the way to do it.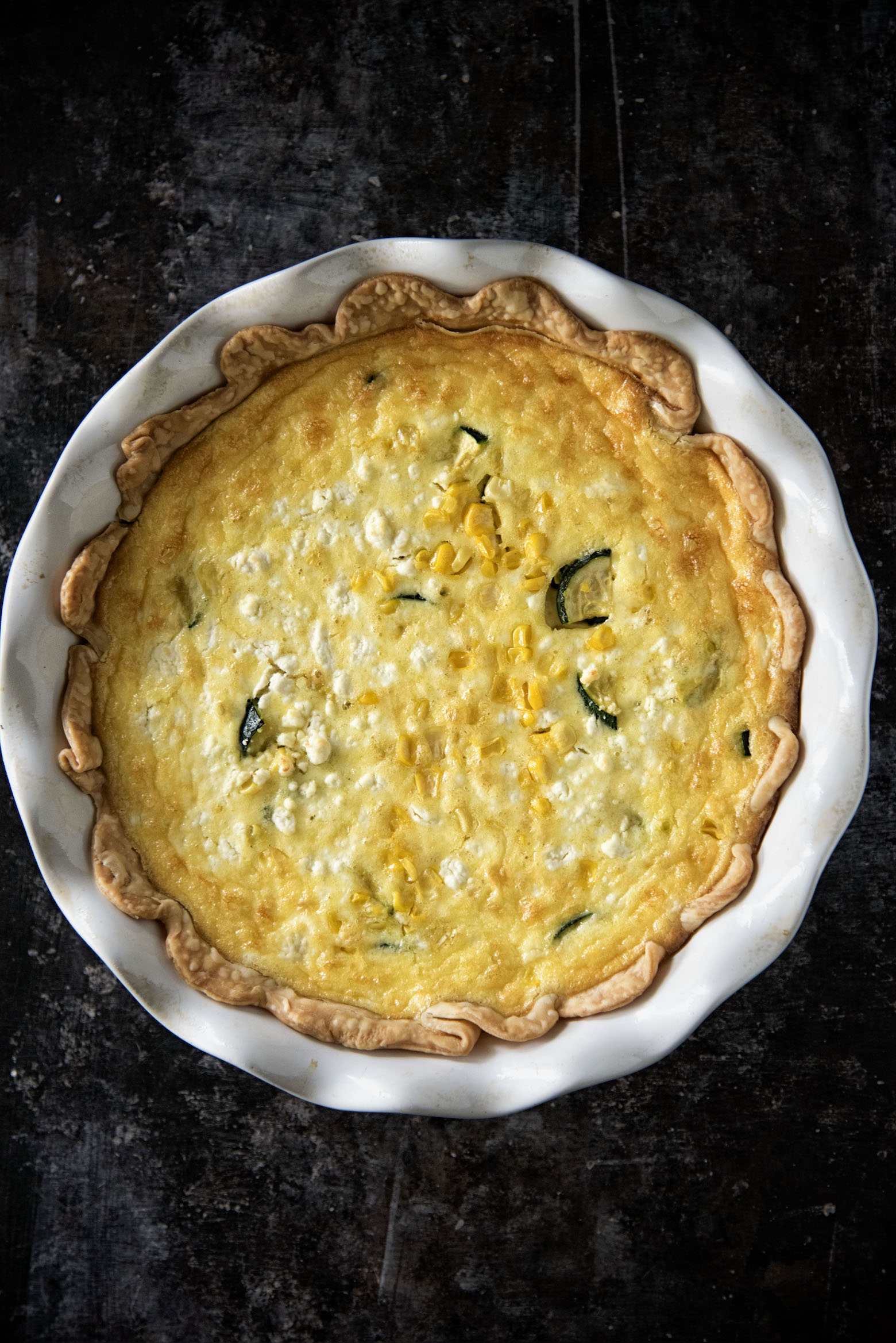 Vegetarian Zucchini Corn Feta Quiche 
Pie crust for one 9-inch pie(use a recipe of your own or buy store bought)
3 large eggs
2 large egg yolks
1 1/2 cups cream
1/4 tsp. salt
Pinch freshly grated nutmeg
1/2 cup crumbled Feta cheese
1/2 cup fresh zucchini, diced
1 cup fresh corn (use frozen if no fresh)
1 tsp. unsalted butter
Instructions:
Preheat the oven to 375 degrees F.
Line the pie crust with parchment paper and fill with pie weights or dried beans.
Bake until the crust is set, 12 to 14 minutes.
Remove the paper and weights and bake until golden brown, 8 to 10 minutes.
Remove from the oven and cool on a wire rack.
Leave the oven on.
In a medium skillet, cook the zucchini and corn in 1 tsp. unsalted butter until soft and starting to brown, about 5 minutes.
Arrange the zucchini on the bottom of the prepared pie crust .
Then add the corn and feta cheese.
In a large bowl, beat the eggs, yolks, and cream.
Whisk until fully combined.
Add the salt and nutmeg and whisk to combine.
Pour into the prepared crust and bake until the custard is golden, puffed, and set yet still slightly wiggly in the center, 30 to 35 minutes