These Mini Gingerbread Men Cookies are just a smaller version of the classic gingerbread cookie. I make mini ones to garnish holiday treats.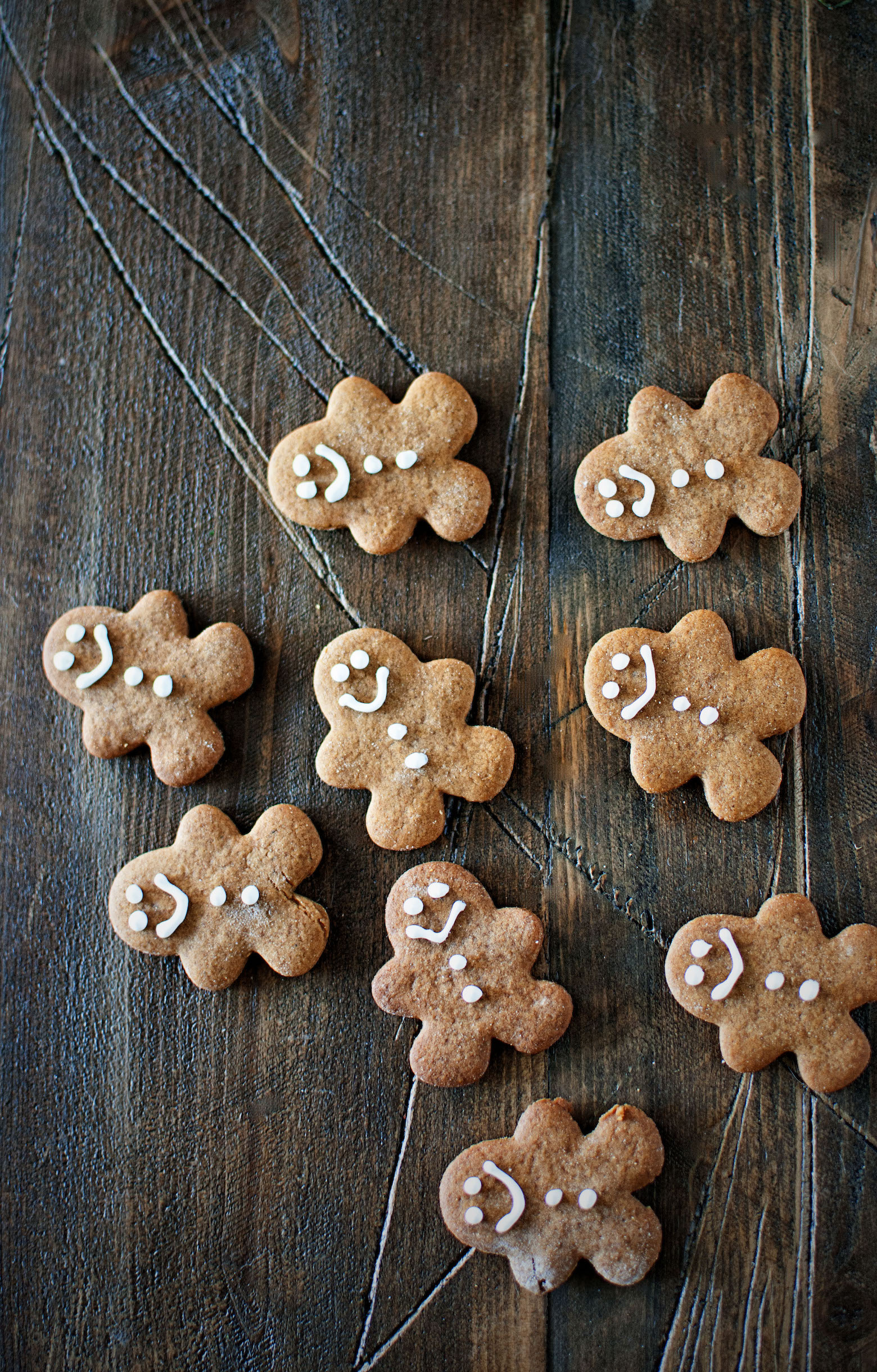 Well, it's definitely a Monday.
Last year three days before Christmas last year I got kidney stones.
They are not new to me.
I was warned years ago the first time that I got them that once you get them you will continue to get them.
Oh goodie.
My dad gets them…and same thing, once he got them…he kept getting them.
The good news for me is that they have all been very tiny and have passed on their own.
Bad news is that no matter how small they still hurt like heck.
Extra bad news is that the hubs and I had a TON to get done this weekend that didn't get done because my Christmas time kidney stones came early.
Extra, extra bad news is that this time I can't seem to keep anything down…including pain pills and water.
So it's a fun cycle of the pain causing me nausea but not getting to reduce the pain because of the nausea.
And yes, I have anti-nausea meds…they are causing nausea. :/
But amazingly I did still bake cupcakes and fudge.
Because I'm insane.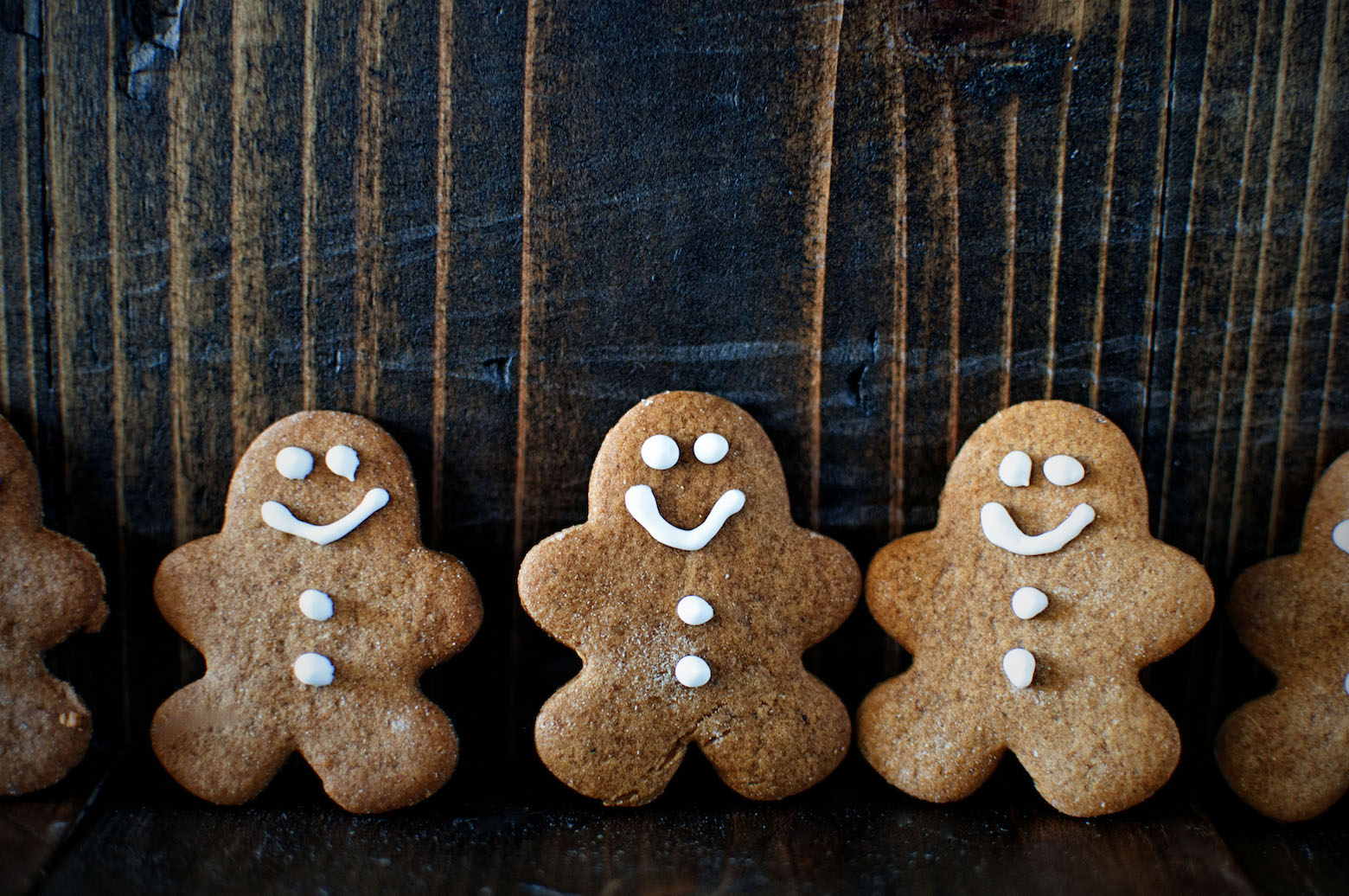 I didn't plan on posting this Mini Gingerbread Men Cookies recipe because it's just plain old gingerbread cut out cookies.
But I got quite a few emails asking for the recipe when they saw my Gingerbread Cheesecake Cheeseball have the cookies with it.
For the gingerbread men in the photos I used royal icing.
I tend not to frost my gingerbread men for a very silly reason…I feel bad eating their faces.
So most of the time I just dip half of them in chocolate or keep them plain.
You can make these full size. I never have so I don't really know how many you will get.
I usually freeze at least half the batch to have just in case.
Wish me luck trying to pass a stone or two or three.
And wish me luck trying to get all I need to get done before next Friday done.
And as always it's a great day to order my cookbook.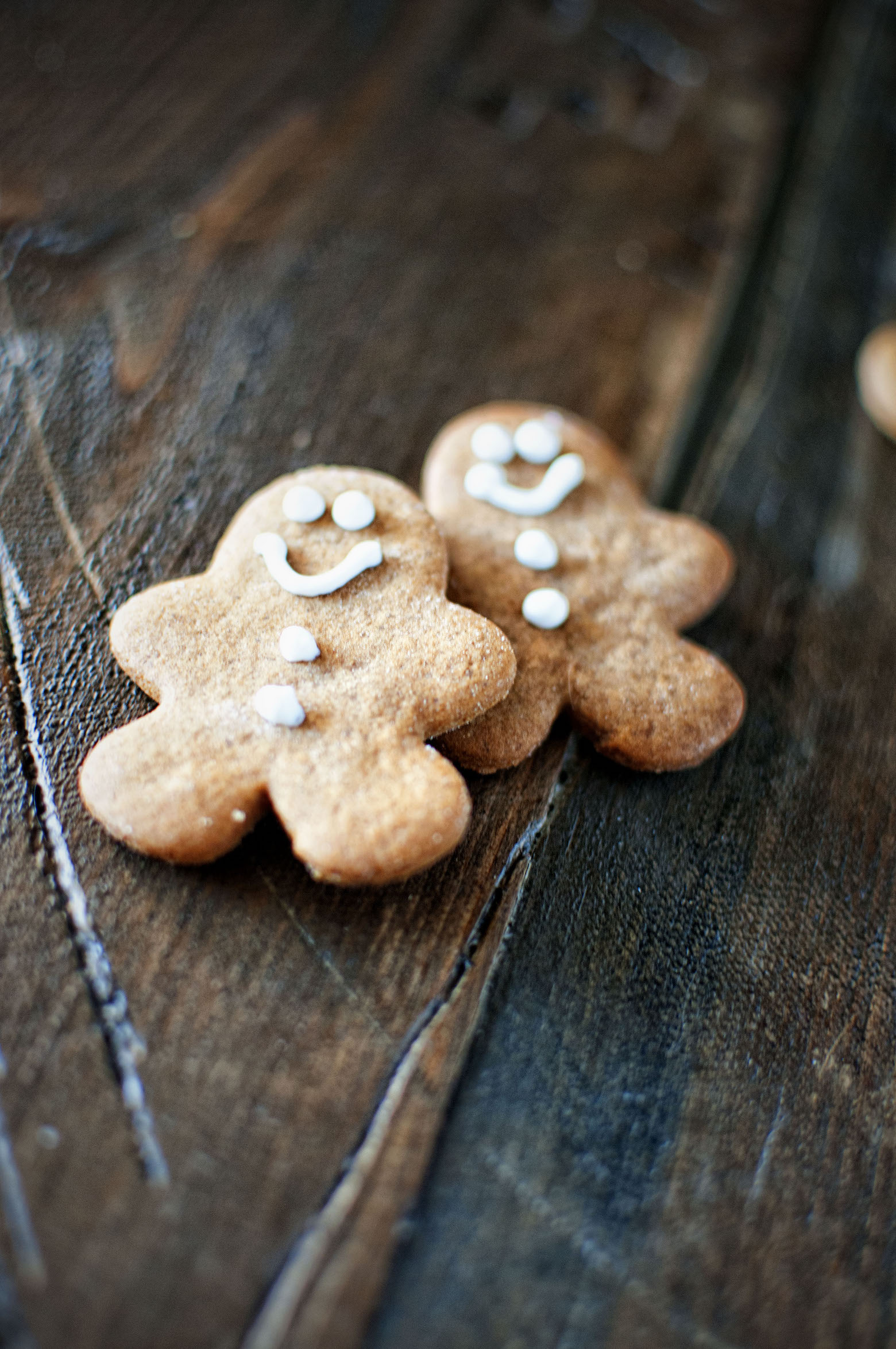 Want More Cookie Recipes?
Vanilla Bean Caramel Thumbprint Cookies
Peppermint Bark Snowball Cookies
Mini Gingerbread Men Sandwich Cookies
Vanilla Bean Roll Out Shortbread Cookies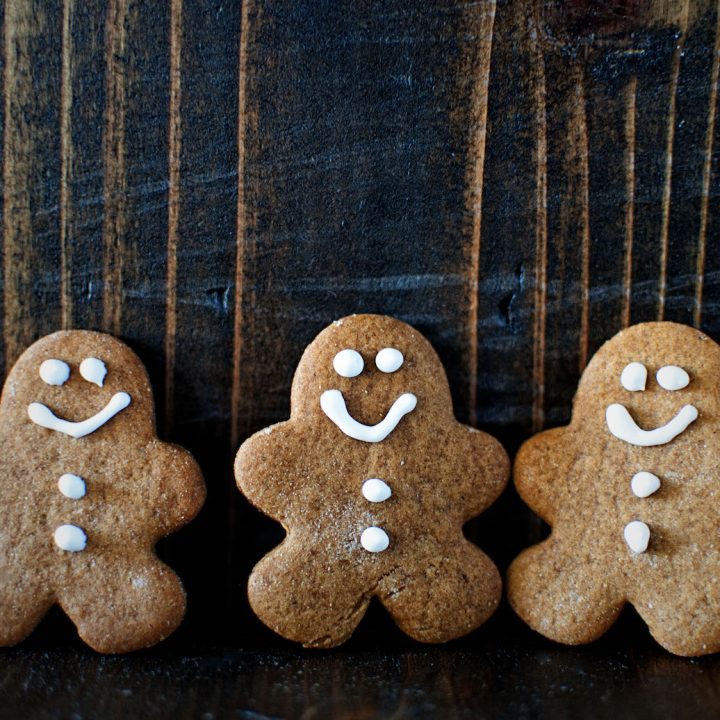 Mini Gingerbread Men Cookies
Ingredients
1/2 cup unsalted butter, at room temperature
3/4 cup packed dark brown sugar
1/3 cup molasses
1 large egg
2 TBSP water
2-2/3 cups all-purpose flour
1/2 tsp. cornstarch
1 tsp.baking soda
1/2 tsp. salt
1 TBSP gingerbread spice
Instructions
Using a stand mixer with a paddle attachment, cream butter and brown sugar until light and fluffy, abut 3 minutes.
Beat in molasses, egg and water.
Add the flour, cornstarch, baking soda, salt, and gingerbread spice and mix on low until dough if fully combined.
Divide dough in half.
Shape each into a disk; wrap in plastic.
Refrigerate until easy to handle, about 30 minutes.
Preheat oven to 350°.
On a lightly floured surface, roll each portion of dough to 1/8-in. thickness.
Cut with a floured gingerbread man cookie cutter of your size. I used this one.
Place 2 in. apart on greased baking sheets.
Bake until edges are firm, 7 minutes.
Remove to wire racks to cool completely.
Frost as desired.
How many you get depends on the size of your cookie cutter. I got 14 dozen.