These Mocha Chocolate Fudge Snaps are crunchy on the outside and soft and fudgy in the middle. A great treat for the mocha lover in your life.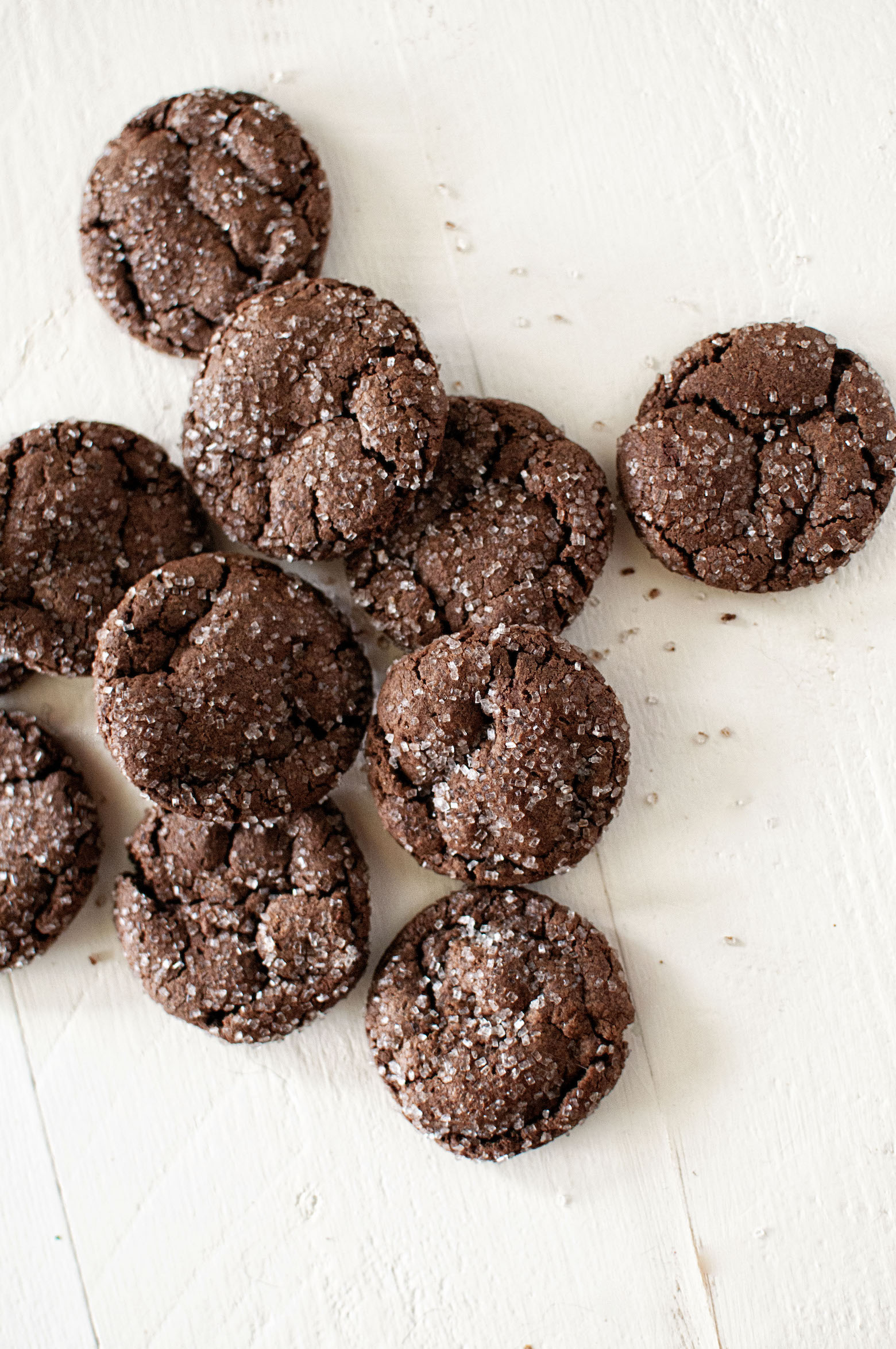 Four years ago Rodelle asked it's brand ambassadors if they wanted to participate in featuring a cookie using their product.
Not for a sponsored post but for fun…like the old days of blogging.
The first year there were only 10 of us and so it was the 10 Days of Cookies.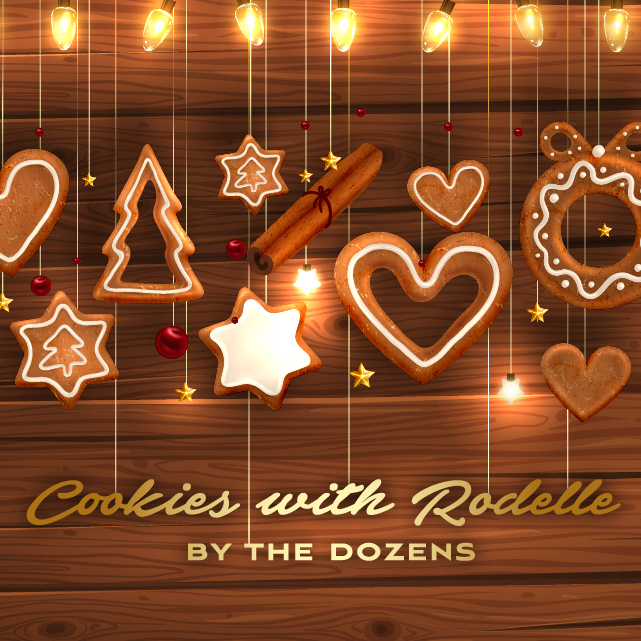 I made these.
We then went to 21 days of Cookies the next year.
I made these.
Last year it changed to what it is now…cookies by the dozen because there are so many of us now.
I made these.
This year I went simple.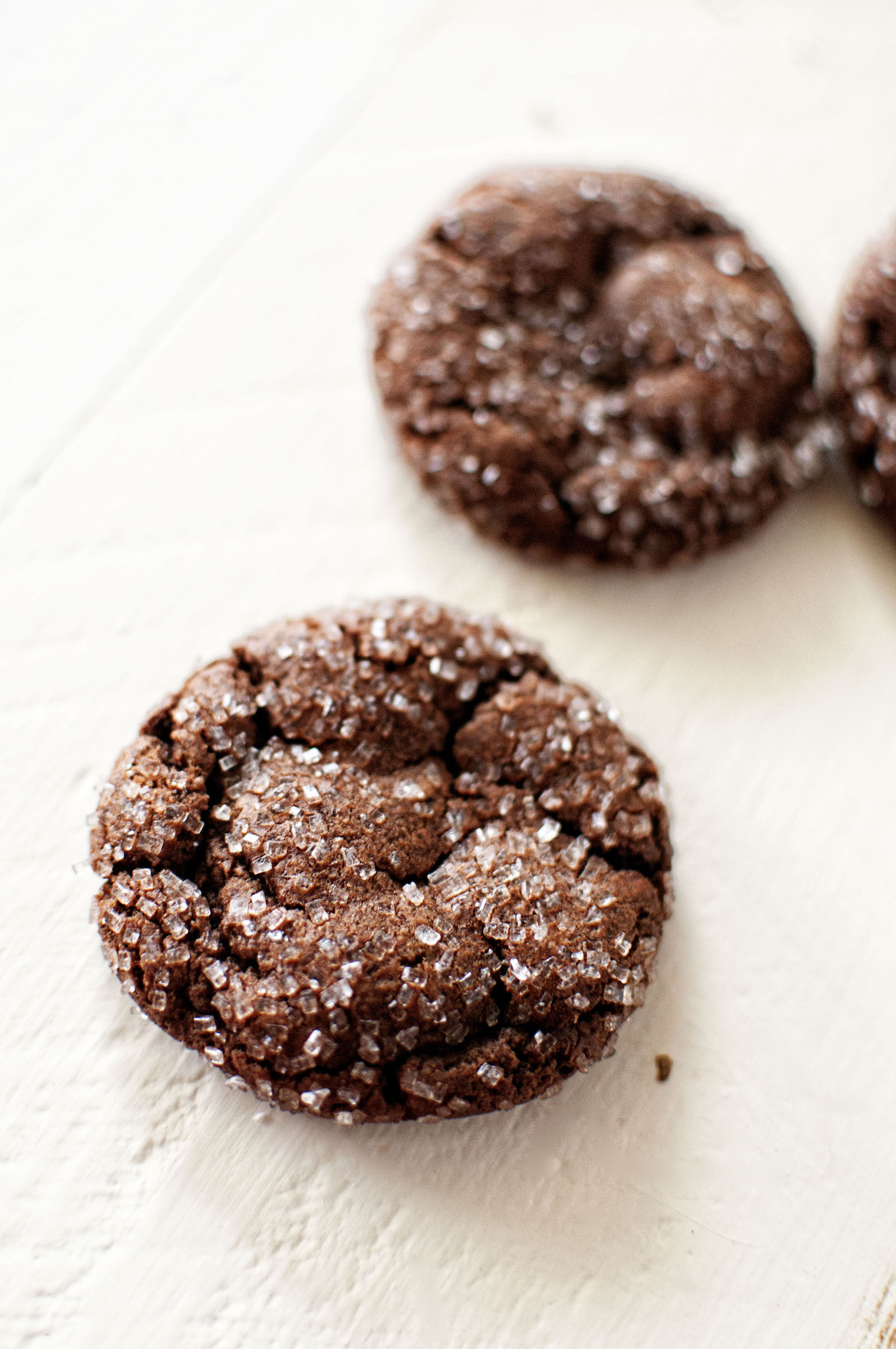 I've been making so many complicated (for me) cakes lately that I just wanted something simple.
Years ago a friend of mine's 7 year old (well 7 at the time…he's in junior high now) asked me to make him a cookie.
He said that he wanted a cookie like a gingersnap but chocolate.
So I said oh, okay you want a chocolate gingerbread cookie?
Nope.
No gingerbread.
Just chocolate.
Hmmm.
Okay.
And these were invented.
The original ones did not have espresso powder in them but as they have evolved over the years it was added.
If you are not a coffee fan then you can simply omit.
If you can't find espresso powder, very fine instant coffee will work as well.
These use both Rodelle Vanilla Extract and their Gourmet Baking Cocoa Powder.
These are crunchy on the outside but soft and fudgy on the inside…almost brownie like inside.
I actually thought I put this recipe on the blog years ago but turns out I never did.
If I had to guess…I made them, photographed them, and then forgot about them.
Because that totally is something I would do.
To see all the cookies as they pop up daily you can check them out here.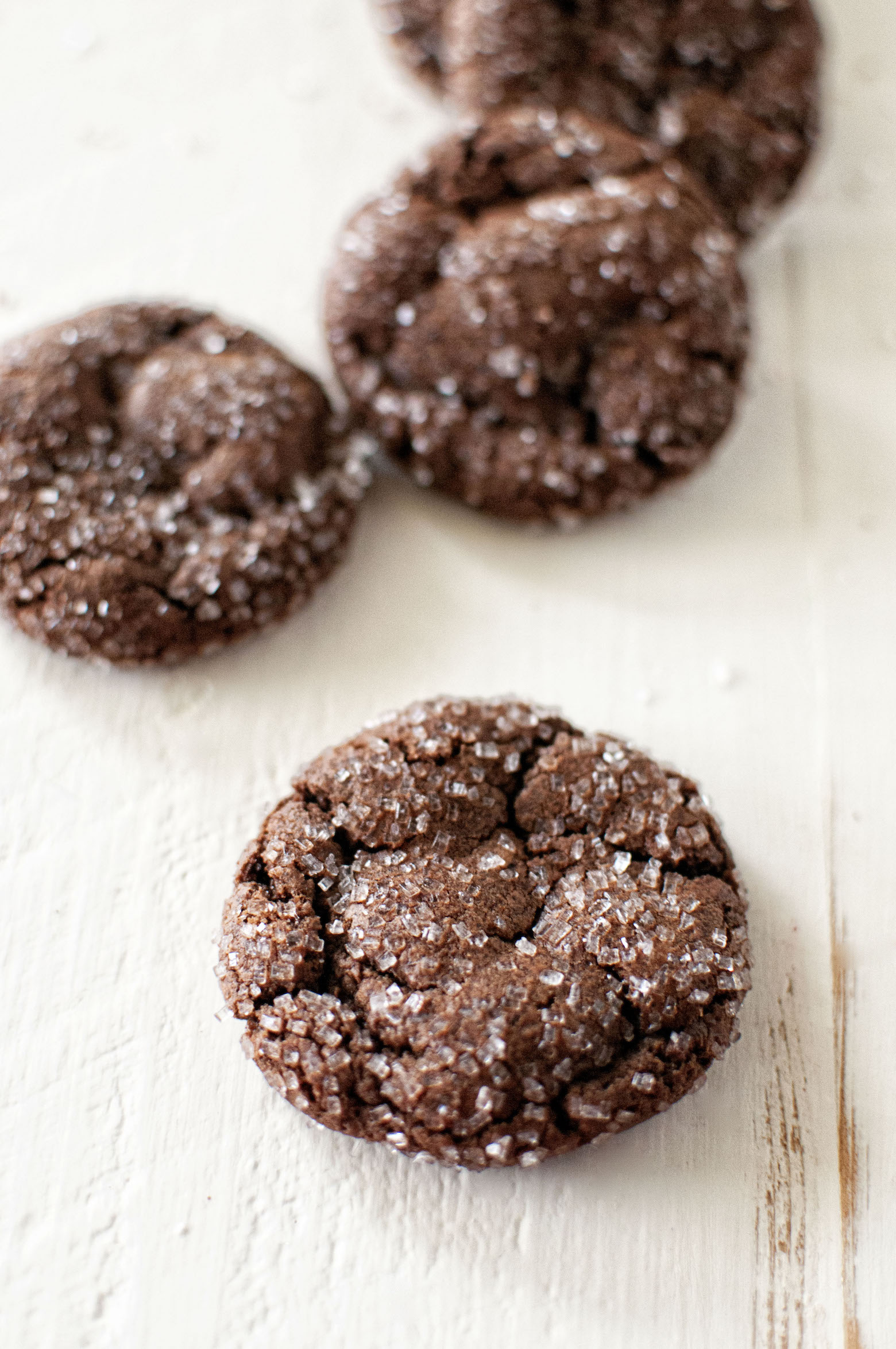 Like these cookies? Try these:
German Chocolate Fudge Cookies
Mini Mocha Chocolate Chip Cookies
Triple-Threat Chocolate Chip Cookies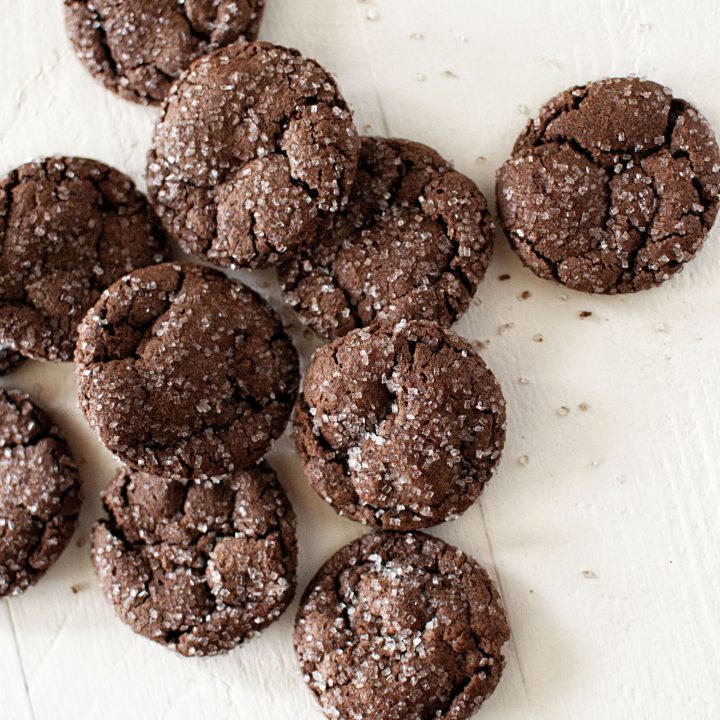 Mocha Chocolate Fudge Snaps
Ingredients
3 oz. unsweetened chocolate, finely chopped
5 oz. semisweet chocolate, finely chopped
1 TBSP unsweetened cocoa powder (I used Rodelle)
1/2 cup unsalted butter
1 1/2 cups plus 2 TBSP granulated sugar
2 eggs
2 tsp. vanilla extract (I used Rodelle)
2 tsp. espresso powder
1 1/2 cups all-purpose flour
1 tsp. baking powder
1 tsp. baking soda
1/2 tsp. salt
sugar (granulated or sparkling) for rolling
Instructions
In a double boiler melt together the unsweetened chocolate, semisweet chocolate, unsweetened cocoa powder, and the butter until melted.
Set aside to cool.
You can do in a microwave safe bowl and microwave 30 seconds at a time, stirring after each 30 seconds. Should take less than two minutes.
Using a stand mixer with the paddle attachment, beat together the eggs and sugar until the eggs turn pale in color and it's larger in volume, about 4 minutes.
Add the vanilla extract and the espresso powder.
Pour in the chocolate/butter mixture into the egg mixture and mix on medium-low speed until incorporated.
Add the remaining ingredients and mix on low until fully combined.
Put dough in fridge for 1 hour.
Preheat oven to 350F.
Roll dough into 1 TBSP size balls and roll in sugar.
Bake for 8-9 minutes.
Let cool for a few minutes as they will come out puffed up but settle down once cooled.
I got just shy of 3 dozen.