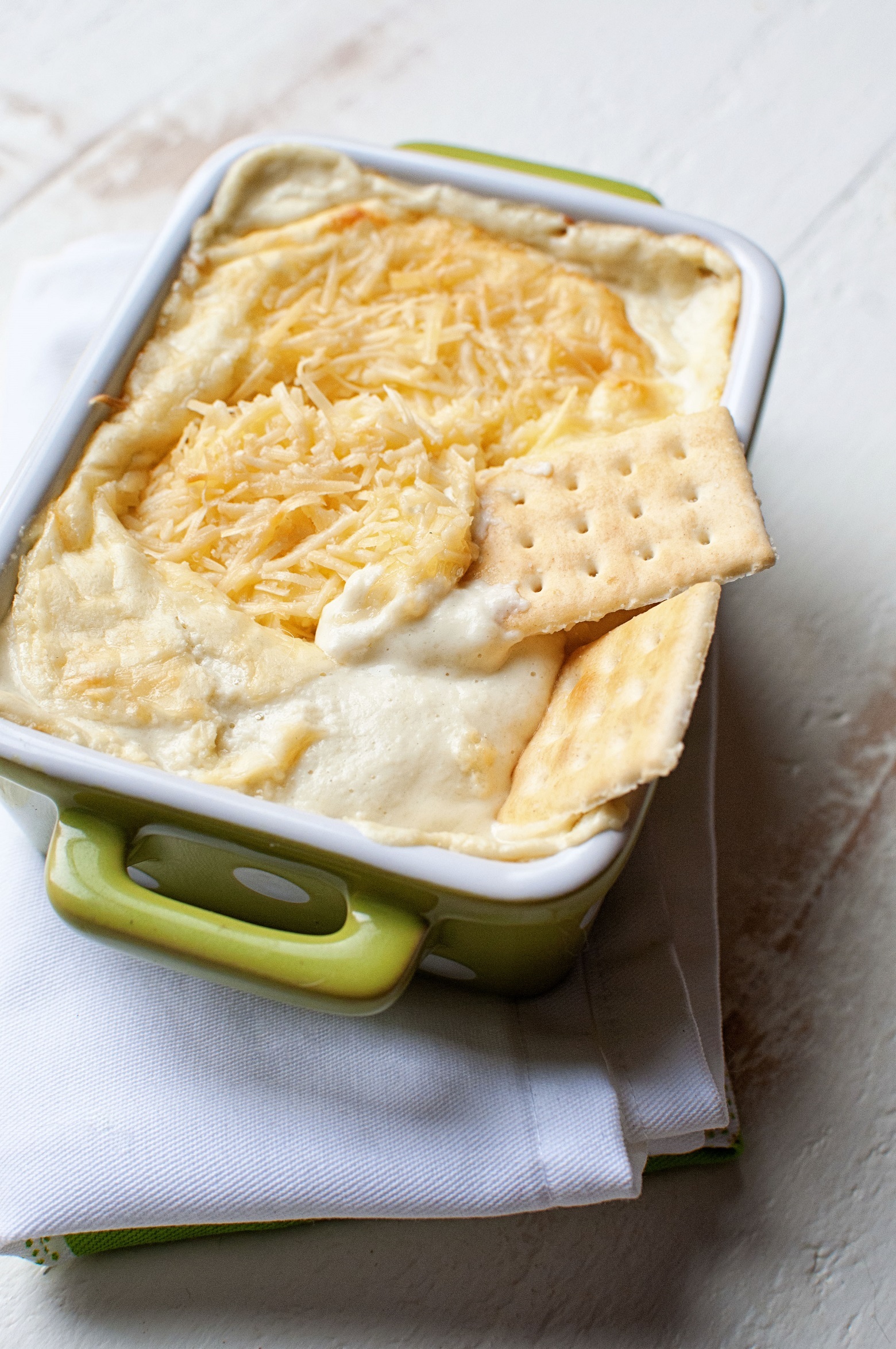 When I ask people if they want me to bring artichoke dip to parties they always assume its spinach and artichoke dip. The kind we used to serve in carved out bread bowls that is served cold. But mine is different.
Technically not mine. My mom's. And not hers either. The recipe belonged to her BFF's sister who was a caterer. We have stolen (with permission) many a good recipe from her as the years have gone by.
We have it at pretty much every family gathering along with her cheeseball…which recipe comes from the same woman.
This dip can be served hot or cold but warning if you do serve it cold…I like to bake it first and then let it cool down and put in fridge. Why? One word: garlic. If you don't bake it the raw garlic really stands out. Good news, you would be vampire free…possibly for life if you didn't bake it.
It's pretty versatile too. Sometimes I add chopped up artichoke hearts to give it more texture. When I serve it cold I tend to chop up water chestnuts and add it for crunch. It's great to use leftovers baked on top of chicken. It's just good.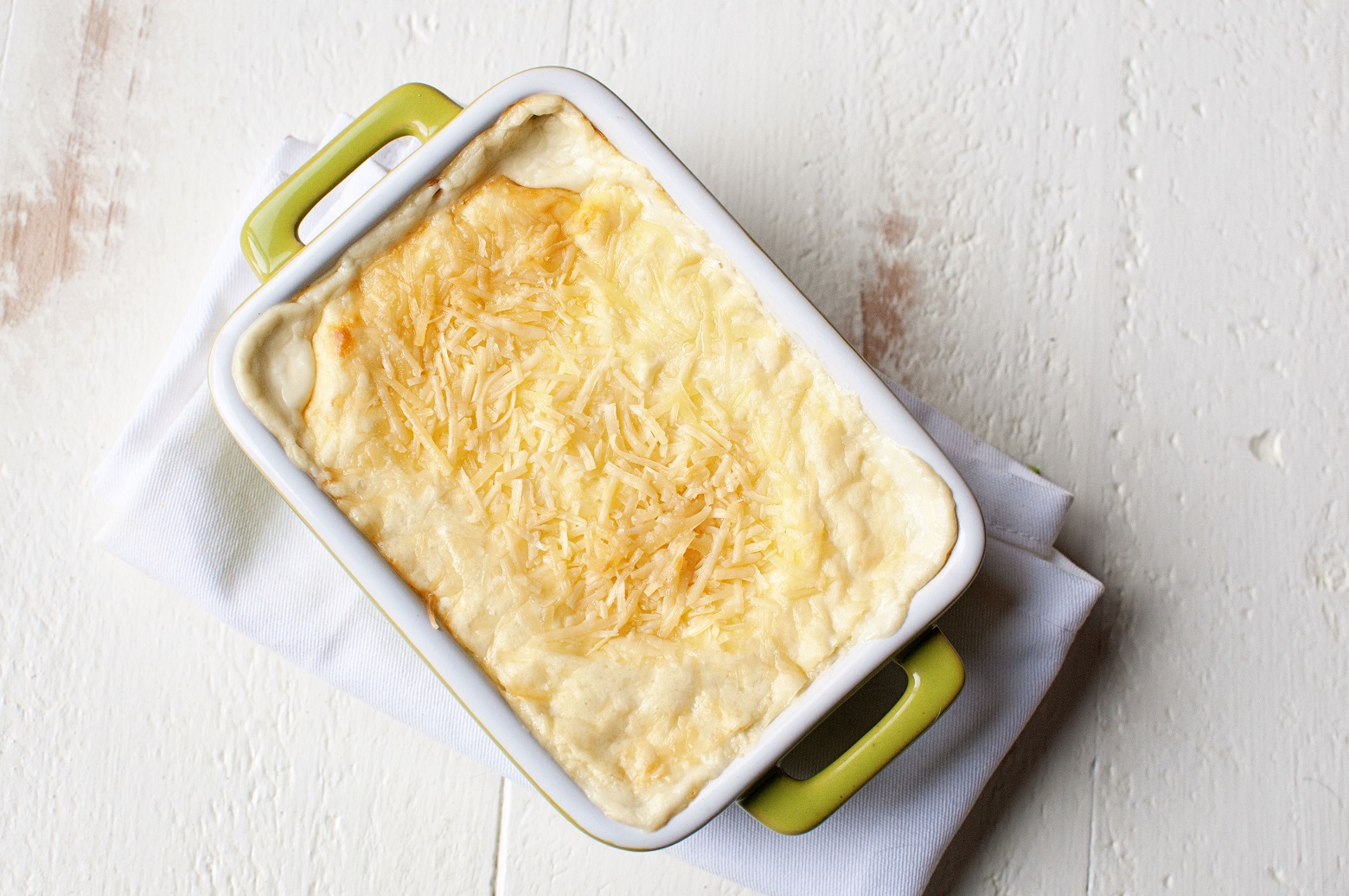 Artichoke Garlic Parmesan Dip
Recipe Type
:
Snack food, dip
Author:
Ingredients
4 cloves of garlic
1 can (14oz.) artichoke hearts (don't drain)
1 cup Parmesan cheese, plus more for top
8 oz. cream cheese, at room temperature
½ cup sour cream
Instructions
Using a food processor (you can use a blender but will have to do it in half batches) blend all the ingredients until smooth.
Poor into a shallow baking dish and add more Parmesan cheese.
Place under a broiler until cheese has melted and is brown and bubbly.
This can actually be used hot or cold but I prefer warm.