This Feta Walnut Dip is easy to make and will be a hit at parties. Feta, cream cheese, walnuts, parsley, and garlic make up this yummy dip.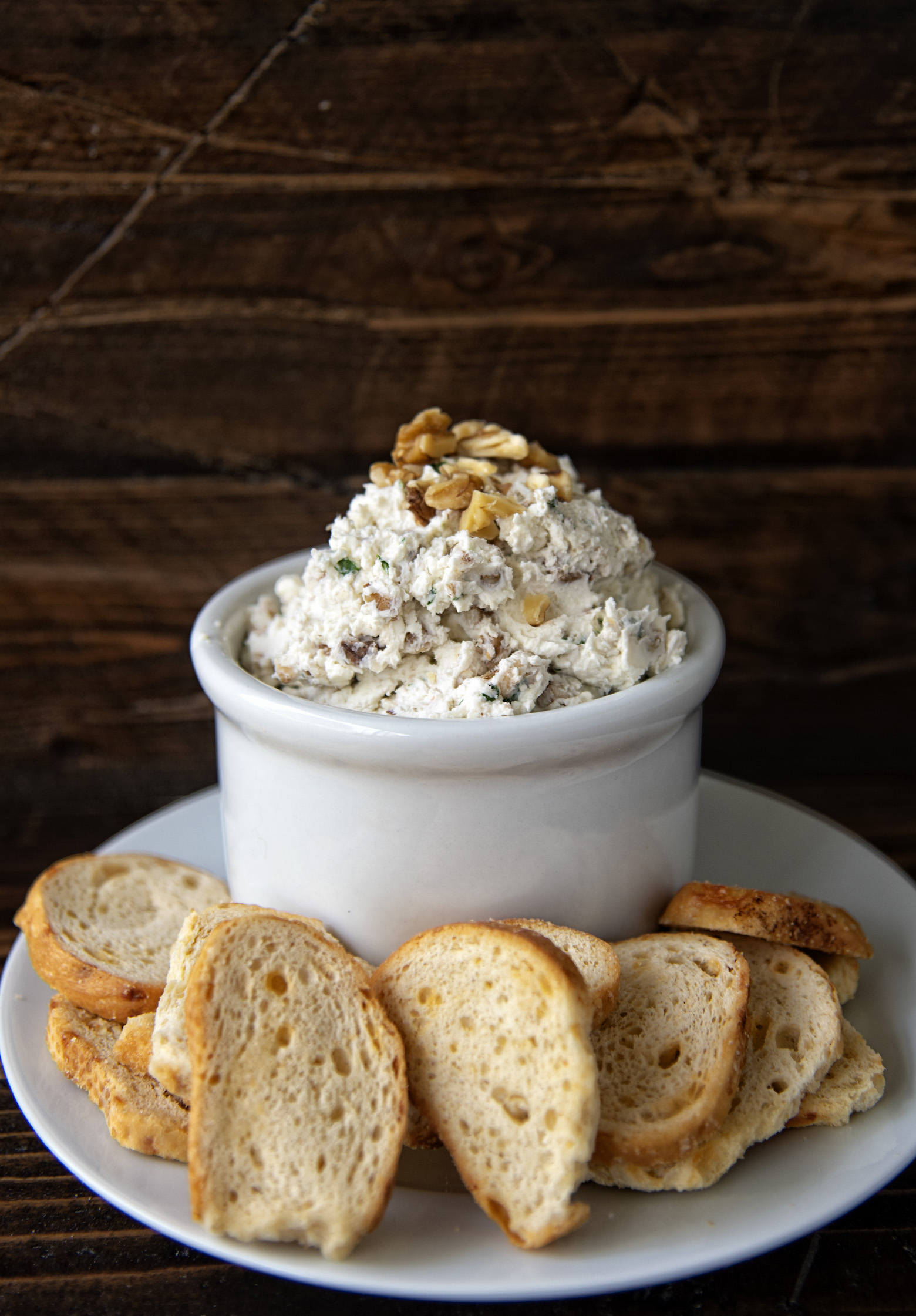 My parents didn't get to come this year due to my dad being unable to drive.
He has a lower back and hip issue that he is dealing with and would have been miserable the whole time.
Turns out that was a good thing.
Not him being miserable but them not coming.
Because my early Christmas gift this year (other than having to buy a new oven) was our groundwater backing up our septic system.
Which if you are not on septic and have never been what that means is you are not getting to use much of your water based resources.
Like the shower, dishwasher, and washer.
You can use the toilet but only because we reroute the ground water as much as we can.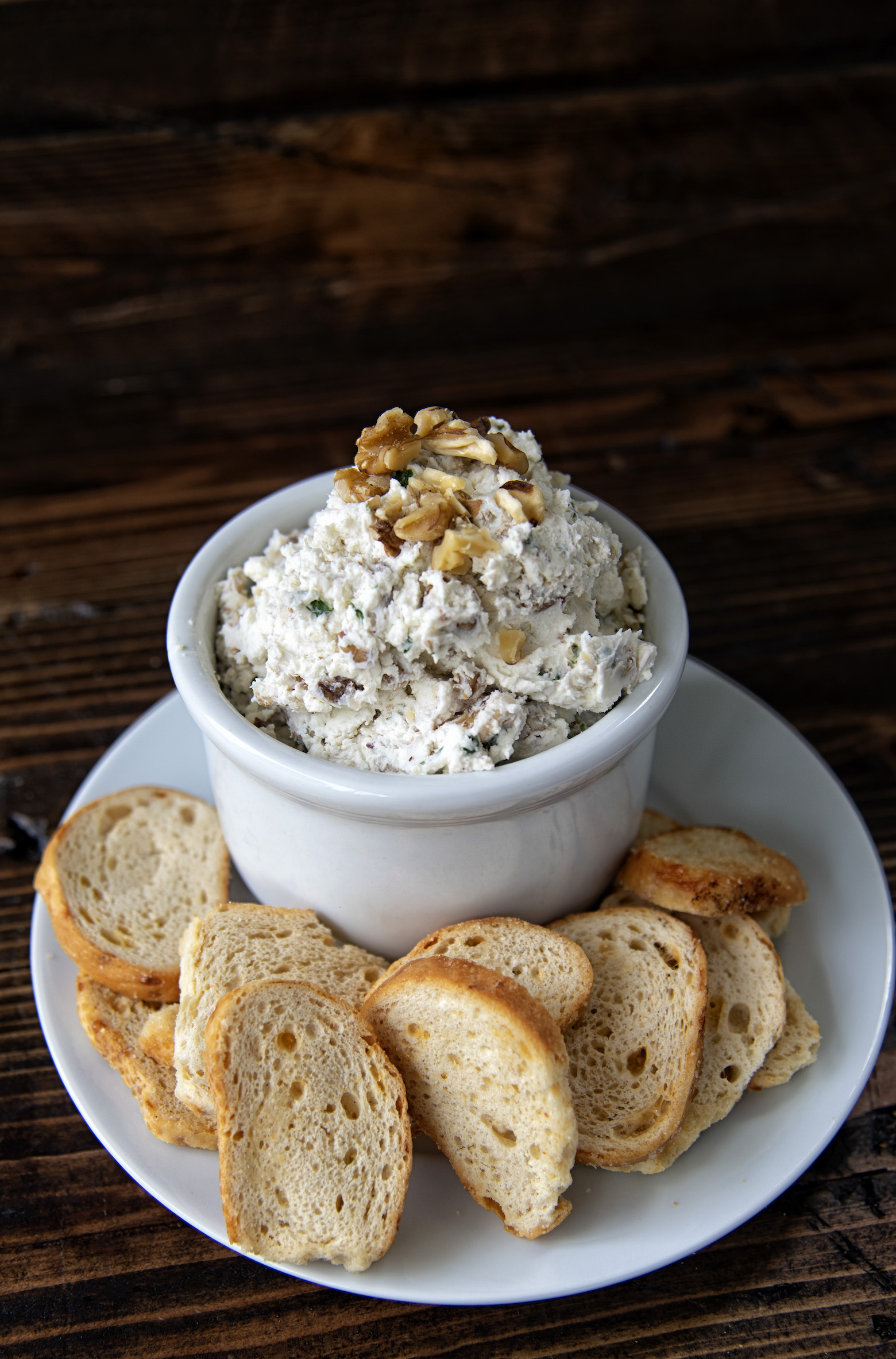 This happens when HEAVY rains occur.
We avoided it all last year but last week we had the most rain in one day in over a decade.
So yeah.
Which meant if my parents were here we would have had to eat out every night (because we did).
We had Chinese food for Christmas dinner.
They would have had to come to the gym with us to shower…that would have gone over gang busters.
And no one could do laundry.
Luckily it only lasts a few days on average.
But we do have rain in the schedule for the next 10 days.
If you can wash anything you can't really bake or cook anything because you can't clean the dishes.
And those do get stinky after awhile.
Then our washer broke.
Luckily my husband is handy and was able to fix it but I'm kind of just laughing at this point.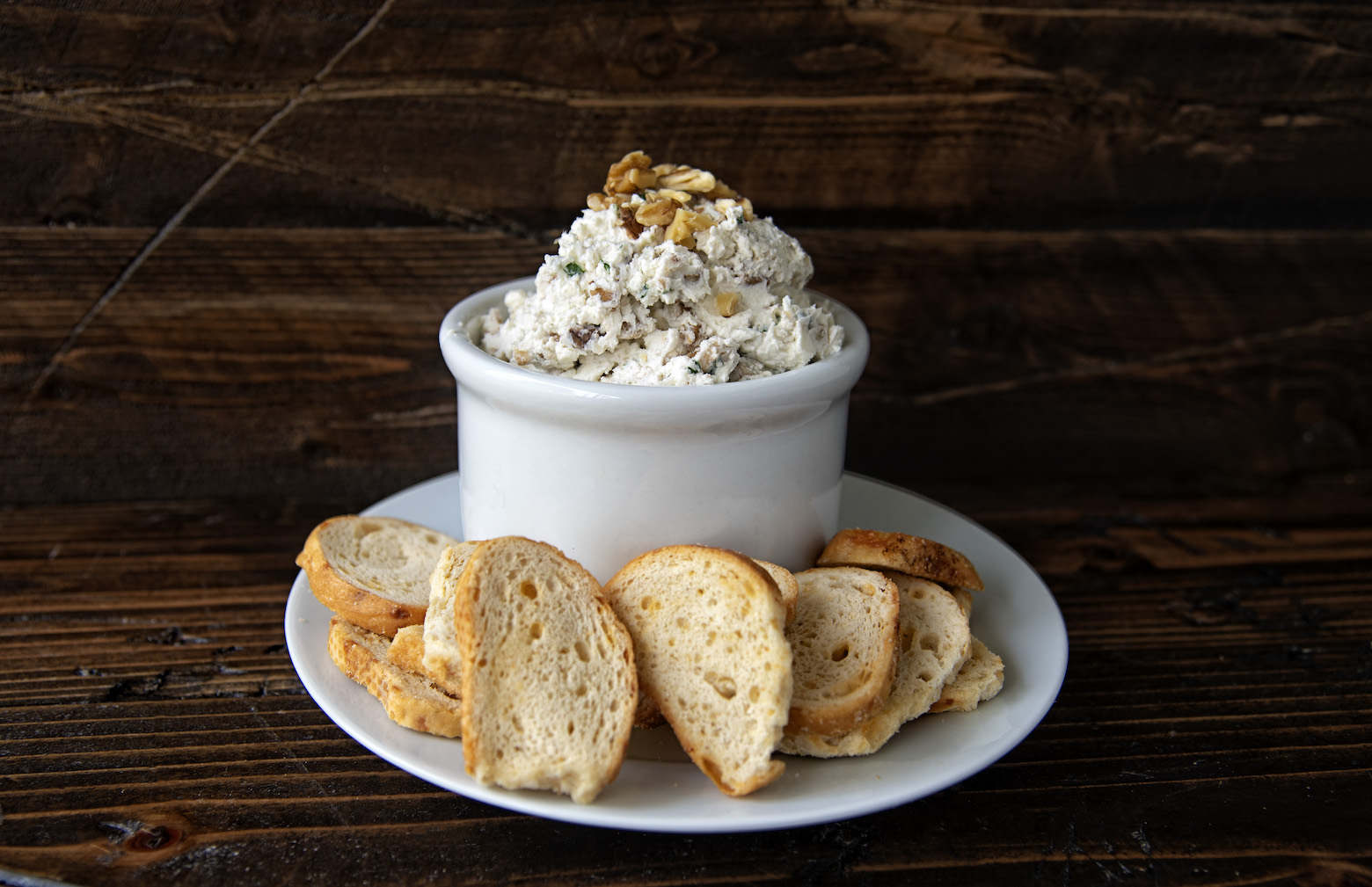 This also meant no working on things for the blog or the cookbook.
And I'm on a deadline with just a tinge of panic.
Managed to make us some dips to have while watching hockey.
I know a lot of people are watching the bowl games but I'm not. 🙂
This dip is simple to make, tastes good, and is not one that you usually see out at every party.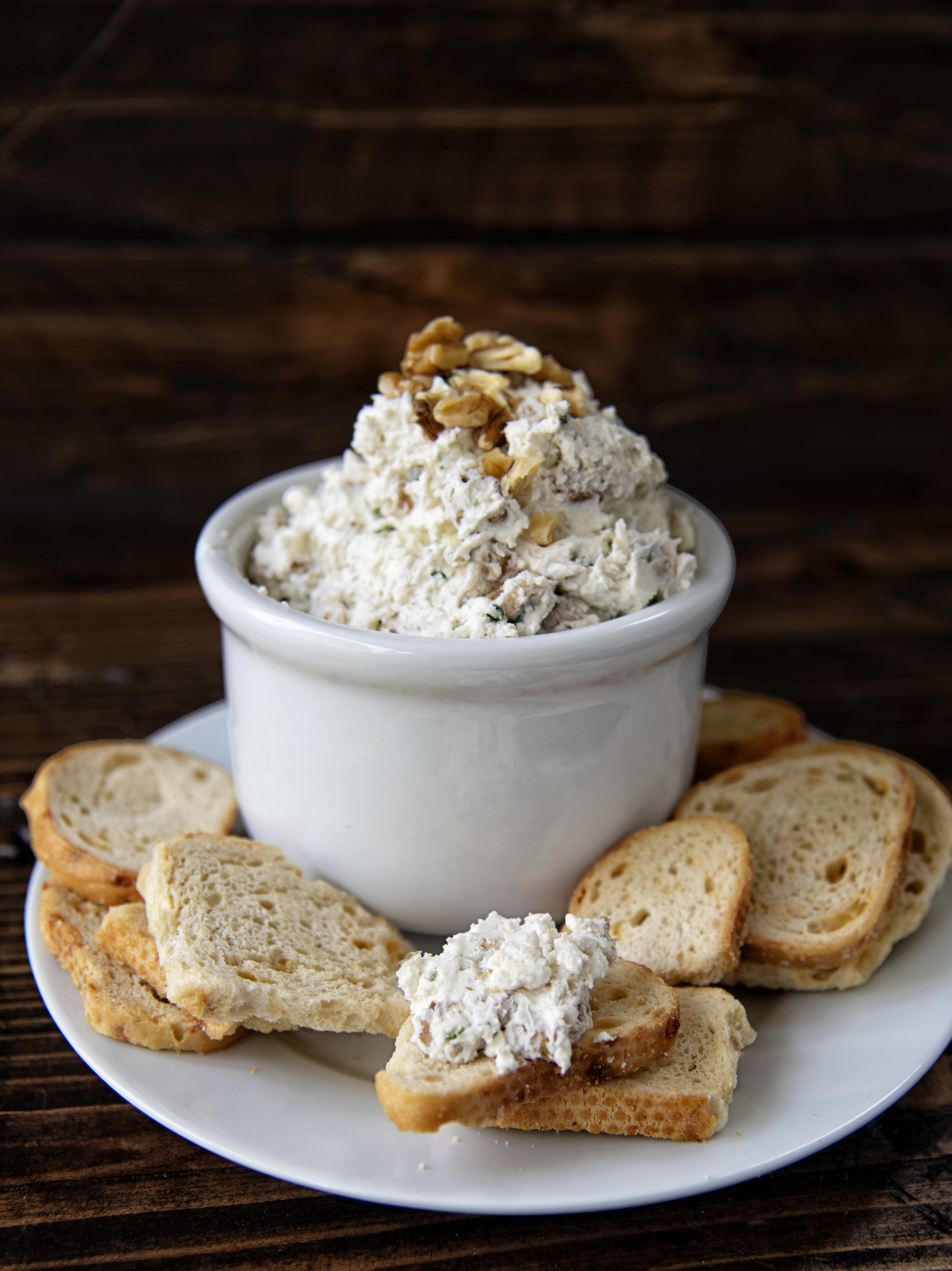 Want More Dip Recipes?
Caramelized Onion, Bacon, and Gruyere Dip
Southwest White Bean and Chicken Dip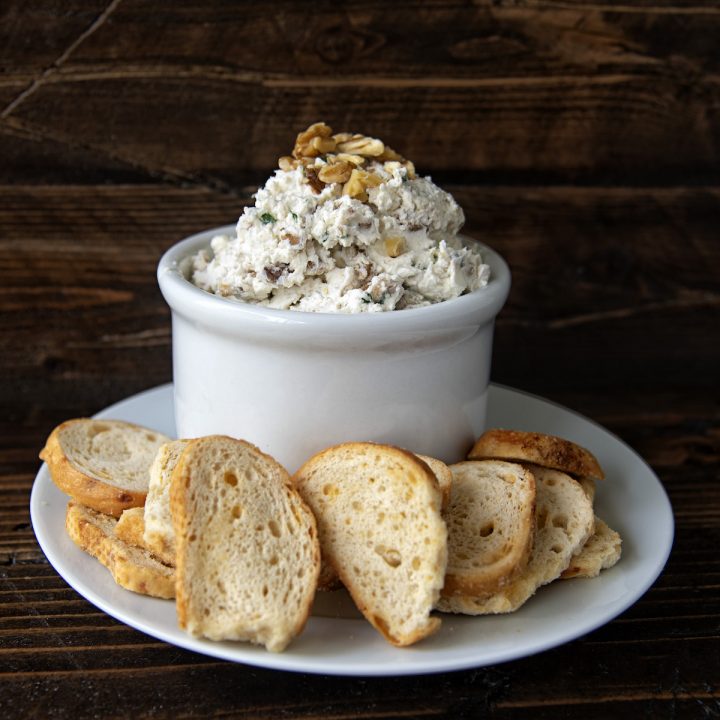 Feta Walnut Dip
Ingredients
8 ounces Feta Cheese, at room temperature
8 ounces cream cheese, at room temperature
Pinch of cayenne pepper
2 TBSP minced parsley
1/4 tsp. salt
1 tsp. minced garlic
1 cup chopped walnuts
Instructions
Using a food processor, blend all the ingredients until smooth.
Place spread in bowl and top with more walnuts if desired.