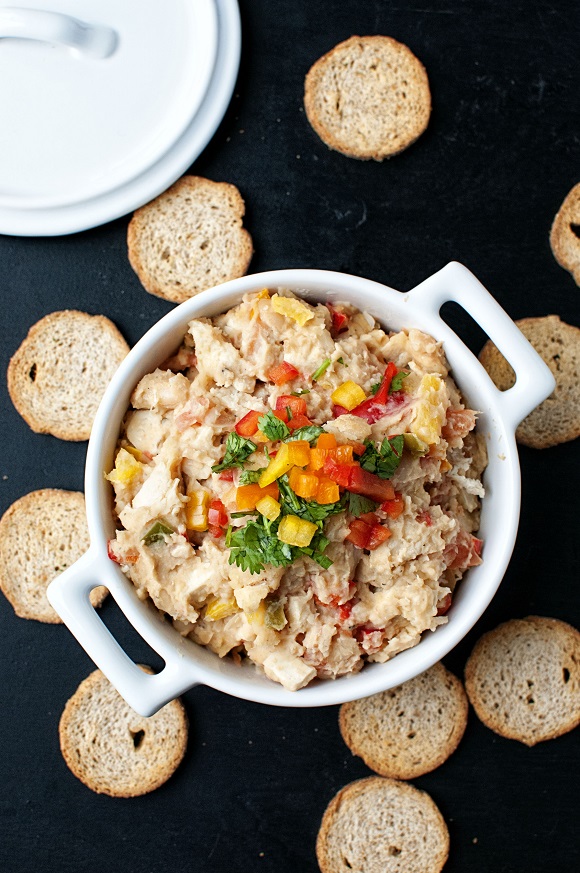 I fully admit growing up leery of Melba toast. The only person I ever saw eat it growing up was my mom when she was dieting. So I always associated it with dieting until I went to a party and there it was among the crackers. I spread some cheese dip on the rye Melba toast to only realize I had been missing out, and clearly my mother had been trying to deceive me (just like she did with avocados…didn't work). In college I made mini peanut butter and jelly toasts as late night snacks often.
So when Old London Melba said they wanted to send me some of their Melba Toasts and Melba Snacks I said sure, it had been awhile since I had some and wow do they make a whole heck of a lot more flavors now. The also said they were having a promotion to win a trip to California to meet Hungry Girl, Lisa Lillien, as part of their New Year, New Recipes Sweepstakes! Each blogger that was participating had to create a recipe under that theme, with my challenge being to create a recipe that gets people to eat more protein!
It took about 12 seconds for me to figure out what I would make. I've been making my Southwest White Bean and Chicken Dip for over 20 years now and it's almost too good to be true: Low in fat, high in protein, and full of flavor! I'm actually surprised it's never been on the blog before but some things you make so much you don't think about whether it's on the blog or not.
If you are reading through the recipe and thinking ummm, what is Concasse? It's a fancy word for a culinary technique. Watch this You Tube video that will show you how to do it. If you are thinking you should serve this next Sunday at your Super Bowl Party (Go Sports! I mean Seahawks)? Yes. If you have a lot of vegetarian friends you may want to only add chicken to half the dip (and you know keep it in separate bowls). Your veggie friends will appreciate a dip other than hummus (not that there is anything wrong with hummus, I love it) at the party and the white beans still make it higher in protein than your average dip!
If you are interested in hearing more about the Sweepstakes head over to Old London Melba's Facebook Page to enter!
*Yes I have been compensated for this post. But as you know I only do a few sponsored posts a year for products I actually like, this is one of those products. The words, opinions, and bad grammar are all mine.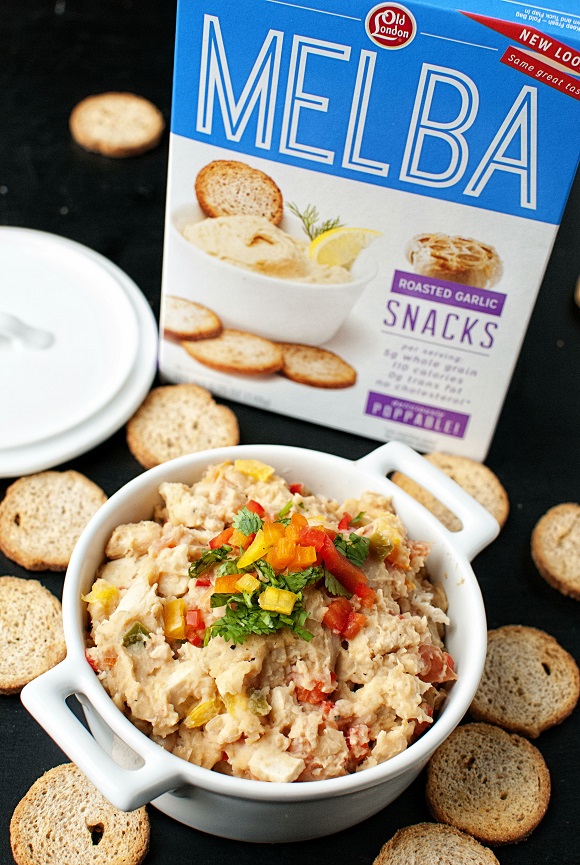 Southwest White Bean and Chicken Dip
Prep:15 minutes
Cook time: 20 minutes
28 ounces canned Cannellini beans, drained and rinsed
2 tsp. olive oil
4 oz. red onion, small diced
4 oz. assorted bell peppers, small diced
1 jalapeno, small diced, seeds removed (you can use more or less depending on your heat desire)
2 oz. minced garlic
1 oz. sherry vinegar
4 oz. tomato Concasse
2 TBSP chopped cilantro
3 chicken breast, grilled and diced
Puree 20 ounces of the beans and then combine with the whole beans.
Using a large saucepan, heat the olive oil over medium heat and add the onions, jalapeno, and peppers. Sauté until the onions are translucent.
Add the garlic and cook another 3 minutes.
Add the bean mixture and sauté, stirring constantly, until the beans are heated through.
Add the vinegar and the tomatoes; continue to sauté until hot.
Fold the chicken pieces into the bean mixture.
Add the cilantro just before serving.
Serve with Old London® Roasted Garlic Melba Snacks