My experience with Jane Sobel Klonsky…photographer of old dogs and the people that love them. I have a book giveaway too!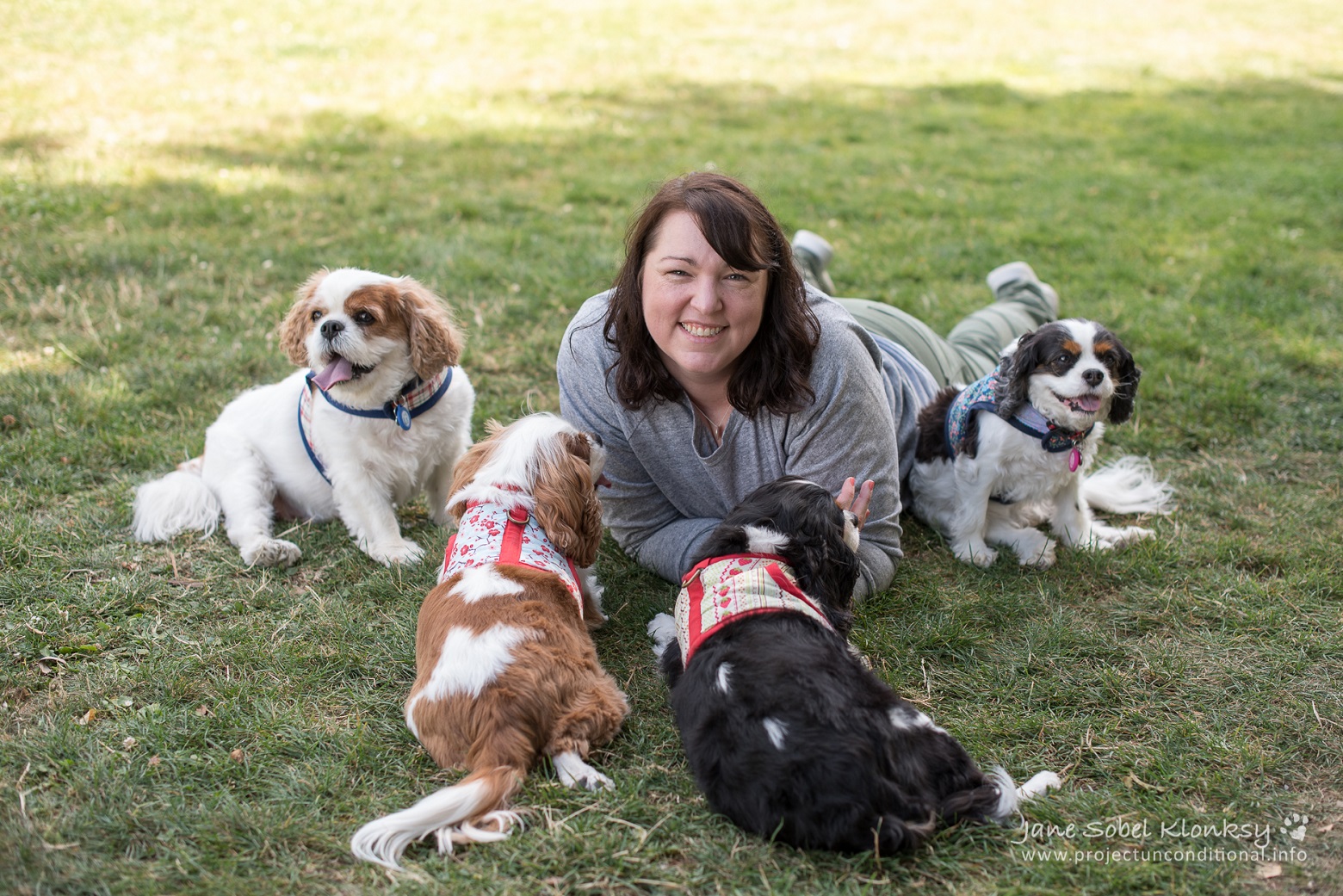 They say the bond between a senior dog and their owner is like no other, and I agree. It's why each year I raise as much money as I can to help Old Dog Haven in an effort to get senior dogs a loving home to live out however long they have left. There is something so special about a senior dog, and there is something even more special about one with special needs.
At the Old Dog Haven Walk this year there was a photographer photographing the day and taking photos to add to her project: Project Unconditional. That photographer is Jane Sobel Klonsky and it turned out that as a gift she donated a session with her to the top individual fundraiser…that just happened to be me. She was only in town for a few more days and so we gathered up our spaniels and my husband was able to get off work and we had our session.
I wasn't really sure what to expect. We had pet photos done of Mickey and Holly last year but it was of the dogs and not us…this time, it was supposed to include us. Both my husband and I tend to be awkward at photo shoots and it did take us a bit to get used to the idea.
Jane right away put us at ease and we just walked around the dogs. Wrangling four is often an adventure and I think that is why my husband and I love the photo of us trying to grab the dogs while laughing pretty much sums up our life in a nutshell.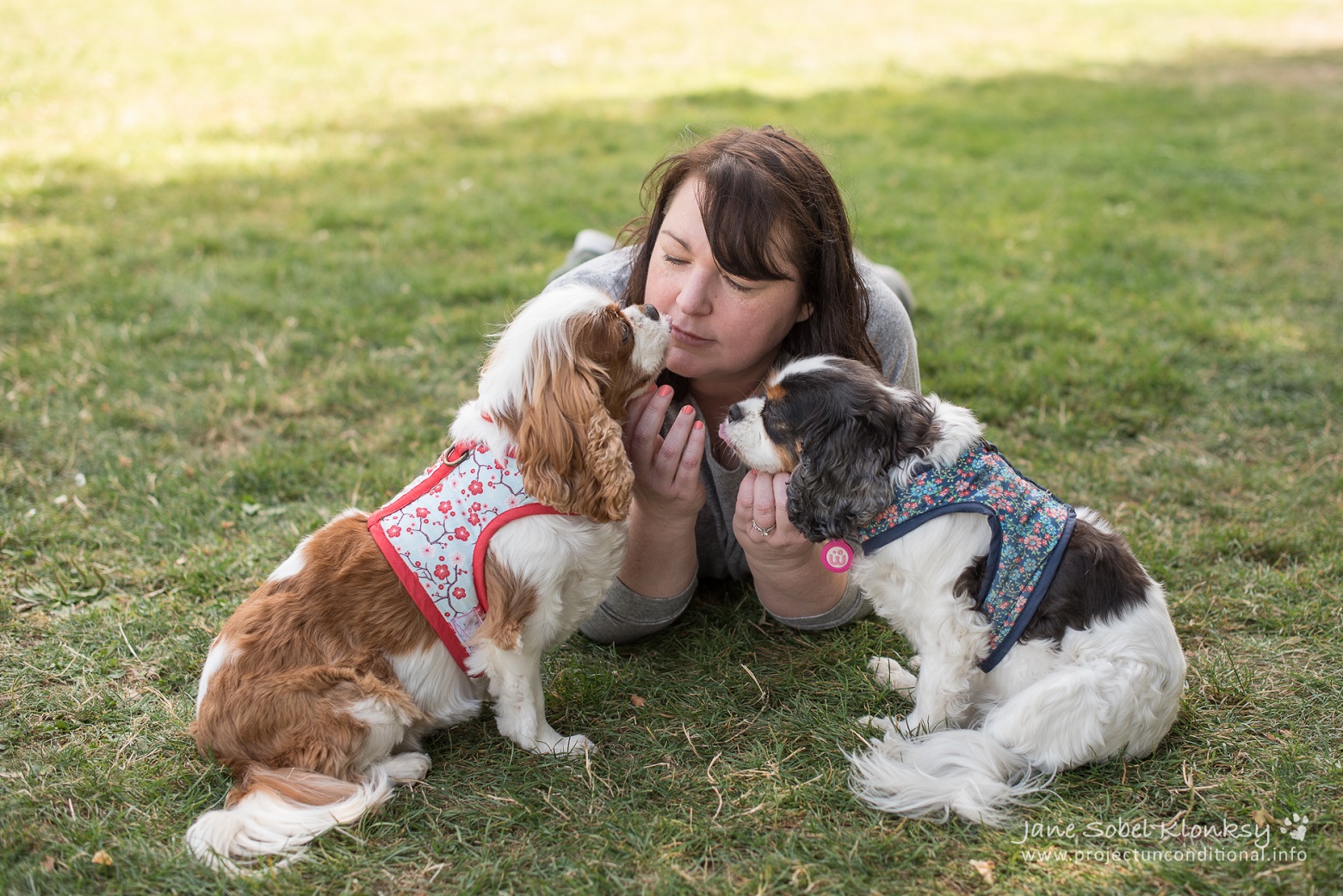 I've had two types of senior dogs so far…one that I had since she was 5 months old that lived to 15 until cancer took her from me, and one that I had only a year.
When I took in Holly I thought she would be easier to let go than Crazy Cocker Spaniel. After all, CCS and I had been through so much and she was with me in my 20's, 30's, into my 40's. Surly a dog that I only had a little more than a year couldn't bond that much with me? Yet she did.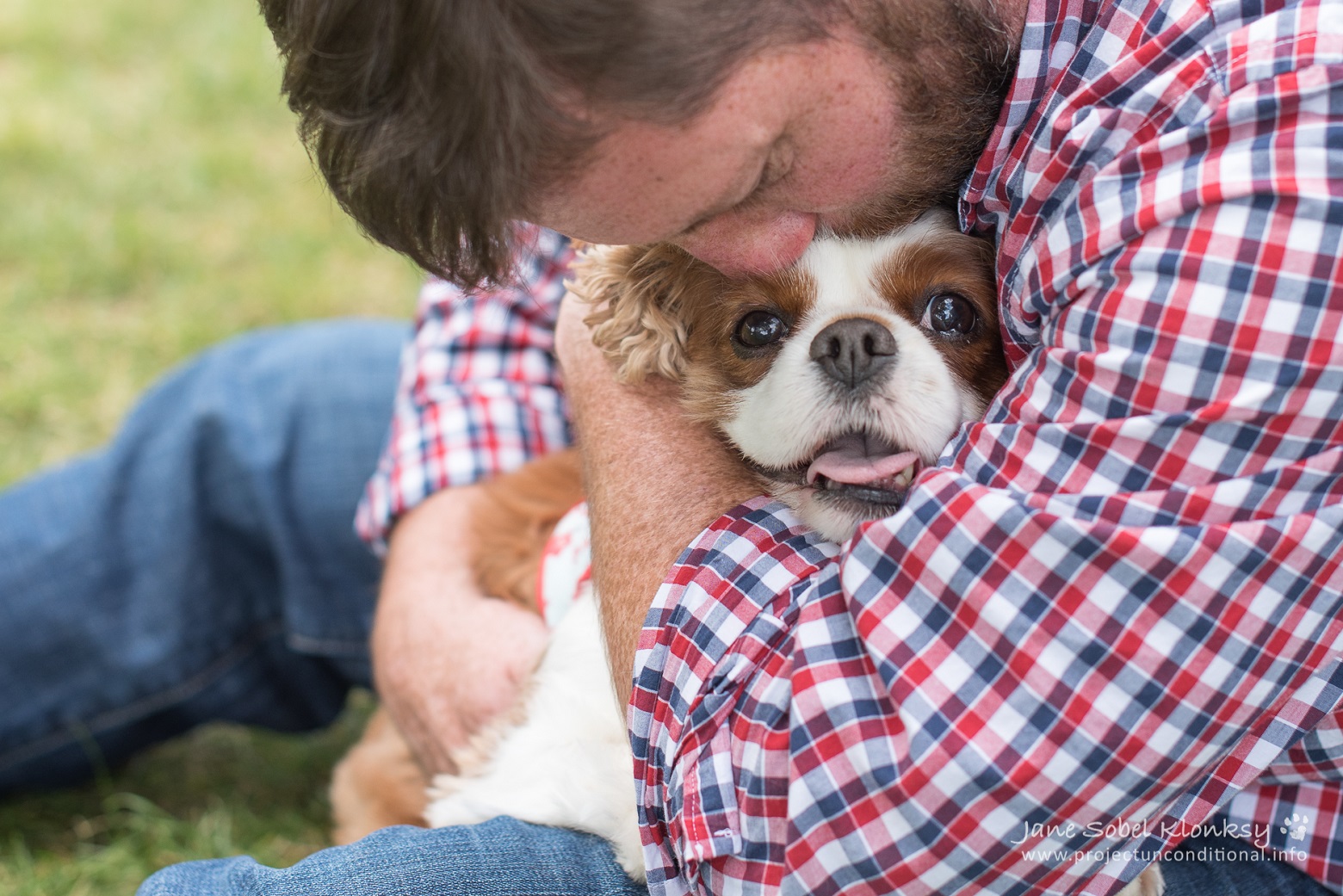 Part of that is because she depended on me. Not only for heart meds but to show her it was okay to trust humans. Her background was not the best and she was a scared soul those first few weeks. How far she came in a year was amazing. We only wish we could have seen how much she would have blossomed in another year.
Regardless of the reason, her year with us gave us a lifetime of love. A testimony that it is not the amount of time you spend with a dog but the quality of that time you have with them. I now know that's possible.
Jane's project photographing senior dogs and their owners is a beautiful and heartwarming series. She captures the affection, loyalty, and in all honestly sometimes heartbreaking moments between owner and canine companion. You can see in the dog's eyes that their time is coming to an end and their human is holding on. You can see that in the photo of Holly and my husband…we knew it would eventually come we just weren't ready. You never are.
It's a family affair as her daughter did a whole video series as well as a short documentary titled Love Unleashed. Her videos will bring and smile and probably a tear to your eye.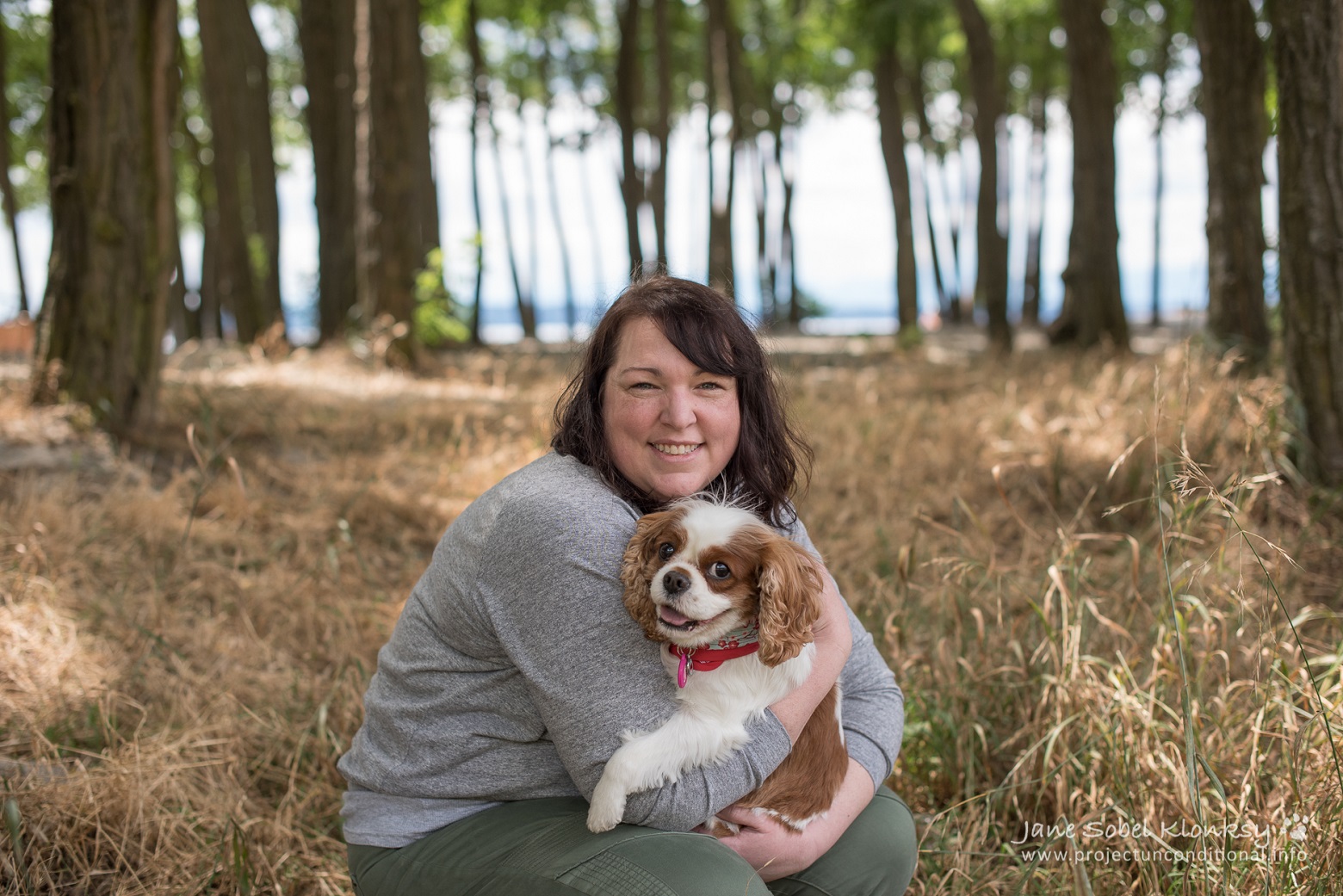 Many of the photos and stories were compiled in a book called Unconditional: Older Dogs, Deeper Love (it comes out October 25th). I was sent a preview copy and loved it so much that I want to do a giveaway (with me just buying the book for you) for you the reader. If you are a dog lover you will want this beautiful book put out by National Geographic.
You may not be able to get your photo done by Jane (she's out of Vermont) but I do want to encourage anyone that has a dog (or any pet for that matter) to get their photos done professionally. You may think it silly but I can tell you that we are so thankful that we have ones of Holly. We did not have any done of CCS and we regret it to this day. So be that person that gets them done…you will be forever thankful.
Thanks again to Jane for the cherished photos…with Holly passing they mean that much more.
To enter to win a chance to win a copy of Uncondtional simply leave a comment saying what you love about dogs (or pets). Must be US resident. Will pick random using a random number generator. Only one entry and will pick winner Sunday, October 30th at 5pm est.
CONTEST ENDED: Jen was the randomly number generator picked winner.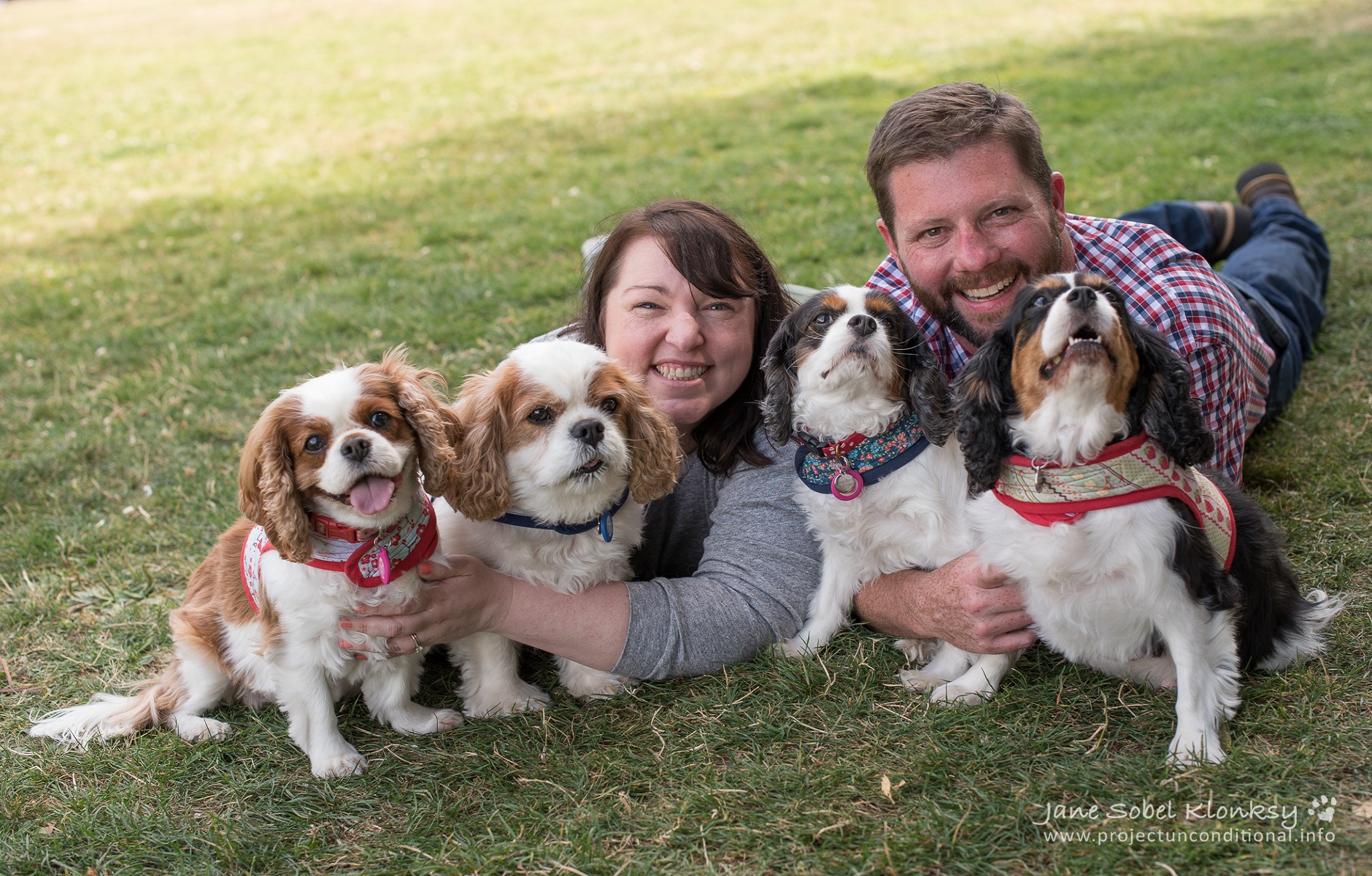 "Blessed is the person who has earned the love of an old dog" -Sidney Jeanne Seward