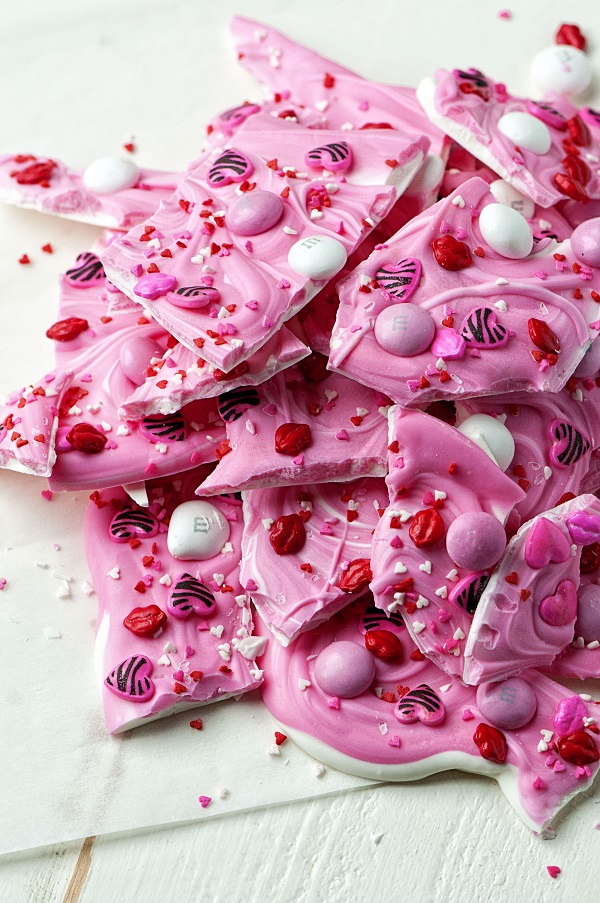 A few weeks ago the neighbors behind me moved out. I didn't know them (we didn't share a fence or anything there is actually a road between us) but they were my Christmas tree up way past Christmas buddies. The day after they moved out, along came a roofer to fix the roof (there were tarps on it due to a bad wind storm). From day one I could hear the roofer blasting 80's music, good 80's music, the music I grew up with. Day after day as he worked on the roof for a few hours he would blast the music. I finally asked him what station it was? Was it Pandora? Satellite radio? Nope. It was one of the many, many mix tapes he still had. Mix tapes!!! OMG, that really took me back.
If you grew up as a teen in the late 80's you were all about the mixed tapes. My friends and I spent hours upon hours making them for each other. Each hoping we discovered a song that they had not heard of yet, it was cool to be the first person to have the song on a mix tape. I was in love with the song The Promise by When in Rome and my poor friends for like a year solid had that song put on every tape they got….over and over. My friend MB would make me tapes with obscure Pet Shop Boys songs we would find at the record shop that carried imports for the UK (we thought we were so cool). LB and JR got tapes filled with lots of Depeche Mode and Violent Femmes. And TG got all the love/break up songs since she was my one female friend (even back in the day most of my friends were guys).
When I was at the craft store the other day I saw the hearts with the black striping and with all the 80's music going on as of late it immediately reminded me of the Zubaz's pants back in the day. I figured I would do a tribute Valentine bark to the 80's. I went with the more neon pink colored candy melts. The bright lip candies. And the M&M's? Those are the new White Chocolate Strawberry Shortcake M&M's, which almost taste like a cream version of a strawberry Skittle…which I enjoy.
This isn't an OMG greatest thing in my life kind of dessert. This is a put out for kids to eat, fun to make kind of dessert. I set it out for a group of kids and it was gone in 30…sugar is sugar. I did add a little cheesecake lollipop flavoring to the pink candy melts to bump up the flavor but you don't need to do that if you don't want.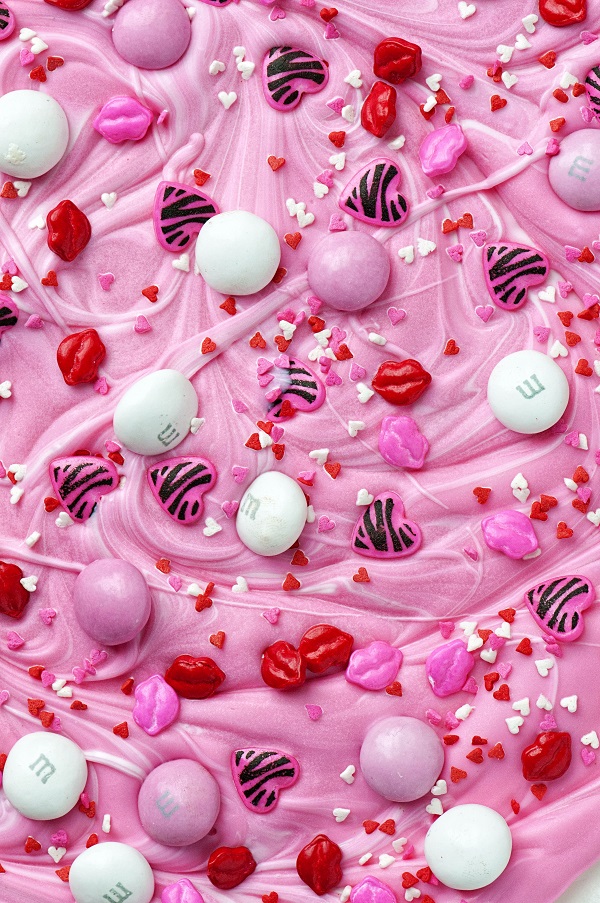 Strawberry Shortcake M&M Valentine Candy Bark
1 (12 oz.) package Wilton Bright Pink Candy Melts
1 (12 oz.) package Wilton Bright White Candy Melts
1 cup White Chocolate Strawberry Shortcake M&M's (found at Target)
Valentine candies of your choice
Prepare a baking sheet with parchment paper.
Melt the white candy melts in a microwave on high 30 seconds at a time until it's smooth and spreadable.
Spread the white layer onto the parchment paper. Put in freezer for 5 minutes to set up while you melt the pink candy melts.
If using lollipop flavoring add a few drops to the pink candy melts and whisk quickly. Melt until smooth and spreadable.
Spread the pink layer on top of the white layer.
Top with sprinkles, M&M's, various valentine candies.
Let set up in fridge for about 20 minutes.
Break into pieces.
Go make a mix tape.