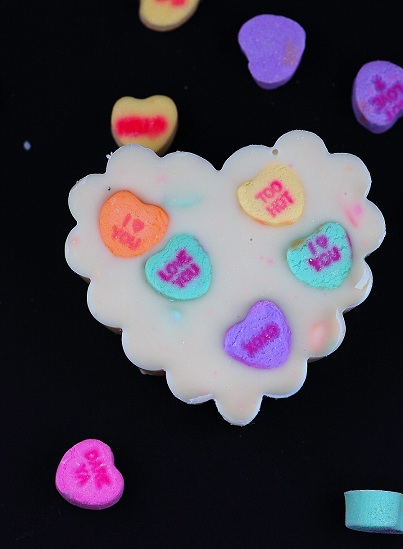 It's Valentine's Day this week which usually involves people's own version of civil war….those who have a Valentine vs. those who do not. When I taught junior high I used to try and take Valentine's Day off. Not to spend it with my sweetheart but because I couldn't deal with the drama. Some called it Valentine's Day I called it Crying Girl Day. Either girls were really, really happy because the boy they liked gave them something or they were crying because they had no one. Or the guy they liked sent flowers to another girl and not them. And then of course there were the actual girl fights over boys. You think we would learn as grown women but not so much.
Valentine's Day has been whipped into quite a frenzy if you don't have someone. Oh no, I don't have someone for Valentine's Day! Oh no, I don't have someone for July 17th. What's July 17th? It's just a day…and so is February 14th. Personally my day of needing someone is April 15th…Tax Day. I cry a lot that day. And drink…so I'll need a DD. 🙂
So don't stress if you don't have a Valentine for February 14th, it's just a day on the calendar. If you want flowers, go buy some…the day after Valentine's Day and save you money. Candy? Buy some? Hugs? Get one of these.
These were seen on Pinterest (shocking) but I did mine in two ways, one as bark for those of you who don't have heart molds (aka those of you who don't have a kitchen gadget and pan addiction like me). 🙂 This is seriously easy and is even done in the microwave. So if you know someone who doesn't have a Valentine, make them a batch of these and spread the love…and chocolate.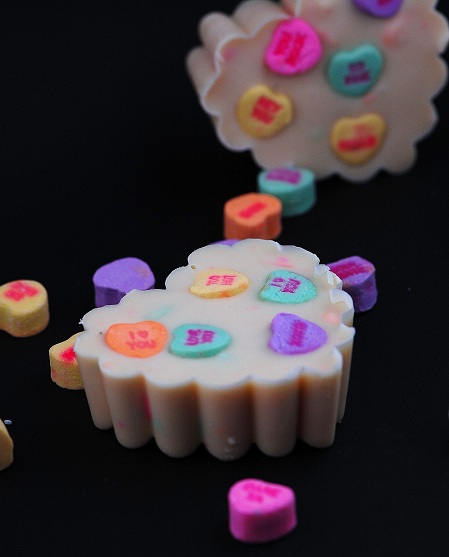 Conversation Heart Bark
12 oz white chocolate chips
1/2 cup conversation hearts, chopped
1/4 cup conversation hearts, whole
Prepare a baking sheet by lining it with aluminum foil. If making them in silicone heart shapes you do not need to do anything to the molds.
Place the white chocolate chips in a microwave-safe bowl and microwave until melted, stirring after every 30 seconds to prevent overheating. Set aside for a few minutes.
Add 1/2 cup of chopped conversation hearts to the white chocolate and stir until combined. Pour the white chocolate onto the prepared baking sheet and spread it out a little bit. If using heart molds, evenly distribute chocolate among the molds. Mine holds 6.
While the chocolate is still wet, sprinkle the 1/4 cup of whole hearts over the top of the bark and press them gently into the chocolate to adhere them. If making hearts place hearts randomly and make sure the conversation side is visible.
Refrigerate the bark to set the chocolate for about 20 minutes. Once set, break the bark into small irregular pieces to serve. If making hearts, push out of molds. Conversation Hearts Bark can be stored in an airtight container in the refrigerator for up to a week.