When the weather guy is saying you are going to experience an "atmospheric river" you need this Winter Sun Cocktail Cooler. Full of citrus flavors and, of course, vodka it will sure brighten up your day.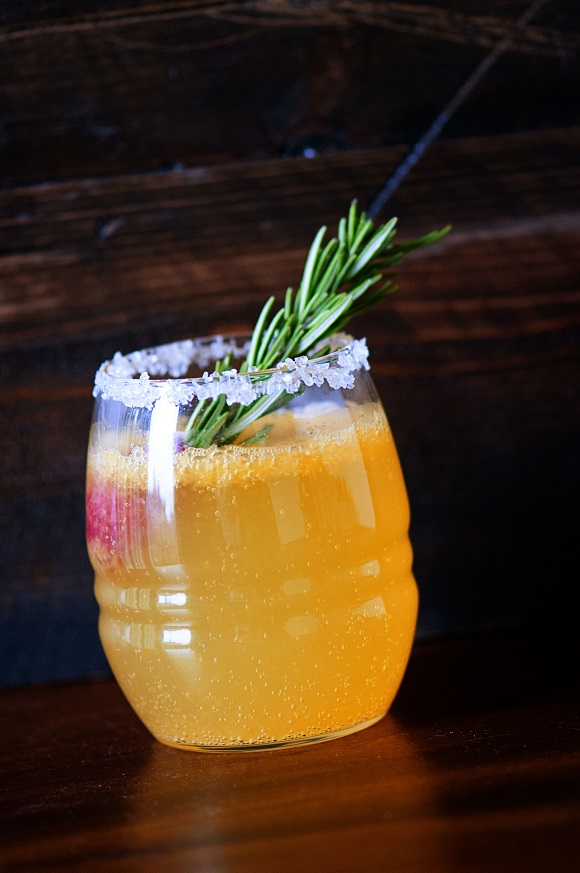 Yes, that's right, our weather is being called atmospheric river because it's just sheets and sheets of rain coming down for what they say is the next few days. This is the rain I think everyone thinks we get year round…even though we don't. We normally have drizzle. This is build an ark and hope for the best kind of rain.
Speaking of hoping for the best, I am still being marked as spam on Pinterest! Almost every blogger I know that was also marked as spam has gotten this back…but not me. Sigh.
So you will be seeing a lot of citrus based drinks since I'm trying to bring something bright into the gloomy Pacific Northwest! This one was called Winter Sun and that name alone attracted it to me….well that and vodka. 😀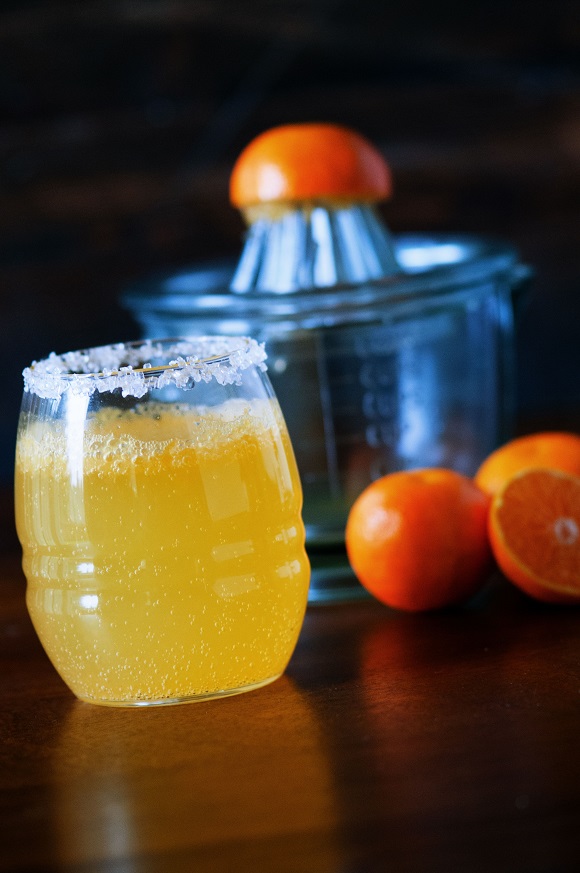 Winter Sun Cocktail Cooler
¼ cup orange juice (I used clementine's and suggest you do too)
1 oz. triple sec
2 oz. vodka
Lemon-lime soda to top off
Sugar for rim
Rosemary sprig for garnish
Moisten the rim of your glass with some water or lemon juice.
Add sugar in a shallow bowl or plate.
Turn the glass over onto plate and coat with sugar.
Fill your glass with ice, and then add juice, triple sec, and vodka. Stir.
Top off with lemon lime soda.
Garnish with rosemary sprig.
Makes 1 cocktail
Adapted from Two Tarts