This Hot Buttered Rum Fudge has all the flavors of the cozy winter cocktail in fudge form. Definitely a keeper!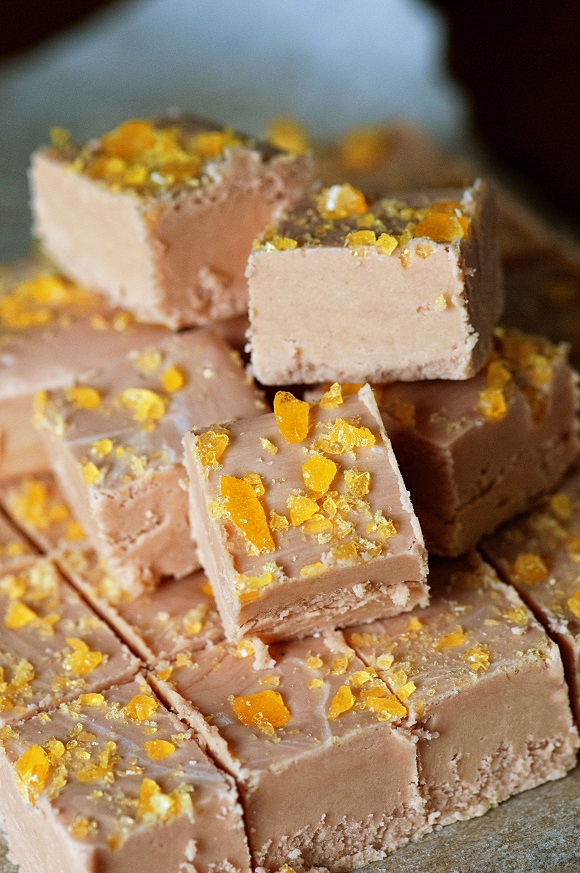 I told you I was on a fudge making kick…and I was not kidding.
Made yet another type today as well.
But let's focus on this Hot Buttered Rum Fudge.
Traditionally we always got a Lifesaver Story Book in our stockings as kids and still do to this day.
No one ever wanted their butter rum flavor and so I would go around collecting everyone's and trading them my cherry for their butter rum.
So I wanted to create that flavor in the form of fudge.
I've actually been working on this for a while, with this being my 5th (and final) try…finally got it right.
The secret is the butter emulsion.
I have to buy mine off of Amazon (link in the recipe) but I'm sure you could find it at cake supply place or what not.
If you can't get it the fudge still tastes good but doesn't have that turn BUTTER rum flavor.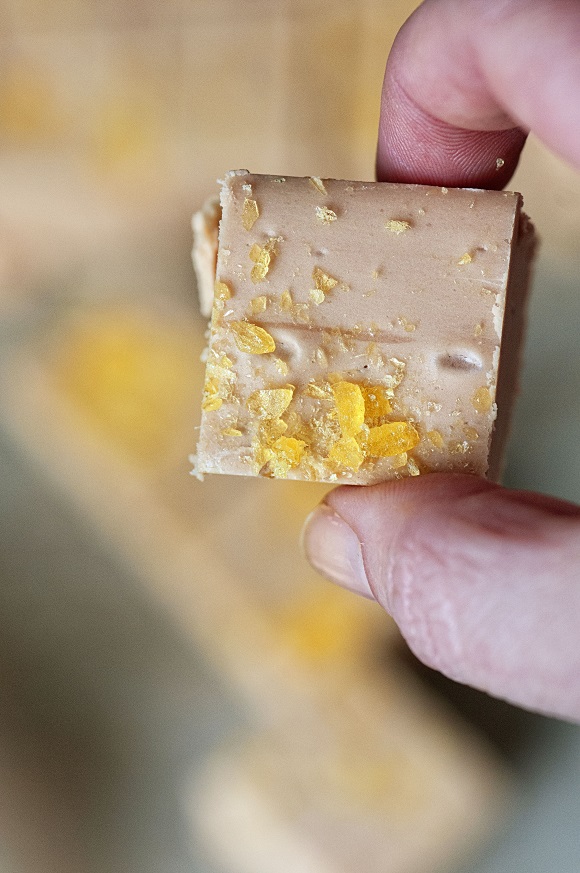 This is definitely a keeper and definitely a fudge that will be a great addition to just the usual chocolate fudge you see out on every Christmas cookie platter.
This year, be the one who stands out!
In crappy news, right now ANY pins from my site are blocked on Pinterest as spam (fixed now).
They did this to a TON of food bloggers (as well as Pillsbury) so we don't know if they got hacked or what not.
Just wanted you to be aware of what is going on.
Yes, it's beyond lame and effects me greatly.
P.S. It's a great day to buy my cookbook Holy Sweet!
Want More Fudge Recipes?
Lemon Blueberry Mascarpone Fudge
Spiked Rum Raisin Chocolate Fudge
Monster Cookie Chocolate Fudge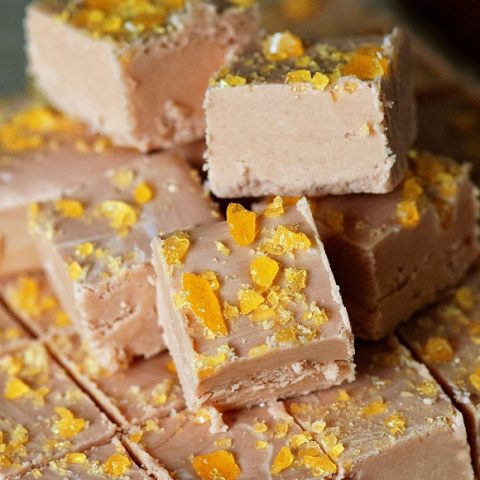 Hot Buttered Rum Fudge
Ingredients
2 cups granulated sugar
4 oz. unsalted butter
1/3 cup heavy cream
½ cup Spiced Rum (I used Sailor Jerry)
2 cups butterscotch chips
½ tsp. Butter Emulsion (I actually used the Butter Vanilla Emulsion)
7 ounce jar marshmallow crème
Crushed butterscotch candy discs (garnish)
Instructions
Line an 8×8 inch pan with parchment with an overhang so you can lift the fudge out later and coat with baking spray.
Combine sugar, butter, heavy cream, and rum into a large heavy bottomed saucepan and bring to a boil over medium heat.
Once boiling, attach a candy thermometer (if you have a digital most you cannot attach to the side…just keep reading it every 30 seconds with an instant read) and reduce the heat to a hair above medium low and cook for 7-10 minutes until your thermometer reads 234°F (soft-ball stage) , stirring constantly.
Once you reach 234F remove from heat and add the butterscotch chips, stirring vigorously with a wooden spoon until all has melted and the mixture is smooth.
Add the butter emulsion and marshmallow crème and mix until well blended.
Pour into prepared pan.
Sprinkle with crushed butterscotch pieces.
Let cool to room temperature.
Then lift out of the pan and onto a cutting board.
Cut into whatever amount you want. I think I got about 24 pieces.