The secret to a really great soft chewy cookie? Instant pudding. I know. I was skeptical too, but these Chocolate Peppermint Pudding Cookies will sway your vote big time.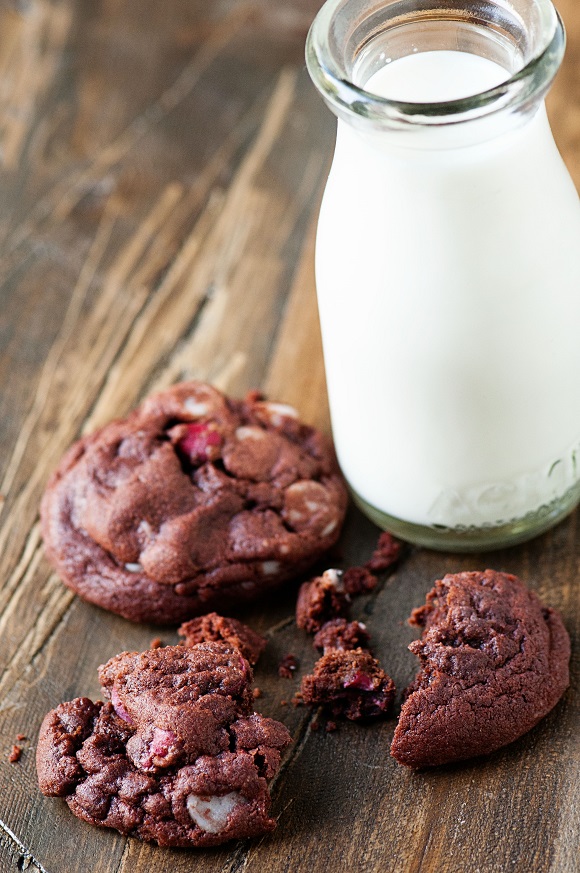 We will talk a little more about these amazing Chocolate Peppermint Pudding Cookies in a bit but first this:
I'm in a food blogger group where we openly discuss ways to get better. Google loves to change its formula and a f
ew years back when they did I lost a lot of traffic.
Some people figured out what Google wanted and conformed to it and it worked.
I did not.
Recently Google did it again, this time rewarding bloggers who don't really blog.
They are rewarding sites that are like…here are some cookies, they have chocolate and peanuts, enjoy with a couple pictures and the recipe.
Think All Recipes.
So I sat there and thought, okay, maybe this is what I should go to?
Maybe this is what people want?
They don't want me sharing amusing stories are rambling on about senior dogs and body acceptance.
I thought for quite some time and came to the conclusion if I went to that style of blogging, then I would probably only be blogging for another month or two.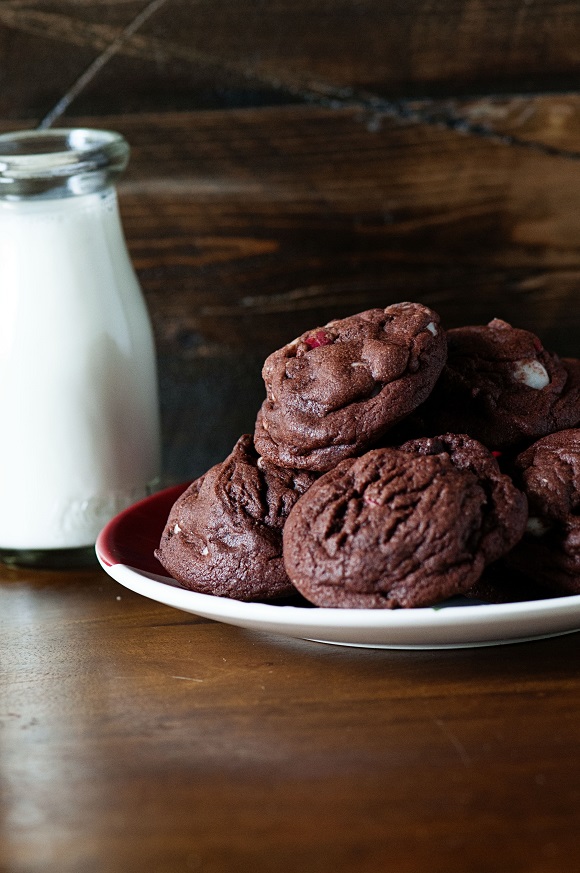 Oh sure, some days I have nothing to say.
The more post I do in a month the less I have to say. 🙂
But I still need my blog to express myself, both verbally and in recipes.
So hopefully most of you are okay with that, if not, just skip to the recipe. 😀
These are my second try at pudding cookies.
I made some a few years back with the candy cane pudding and couldn't believe how chewy and soft they were.
I saw Hershey's made a chocolate pudding mix and I thought ohhh, I want to try that.
How did these turn out?
So good that a team member that doesn't even like the combo of chocolate and mint loved them.
I think the red from the morsels made them a reddish color as most of the team thought at first they were going to be red velvet.
Guess again.
If you can't find the candy cane morsel's, just use some mint chips.
And as always it's a great day to order my cookbook.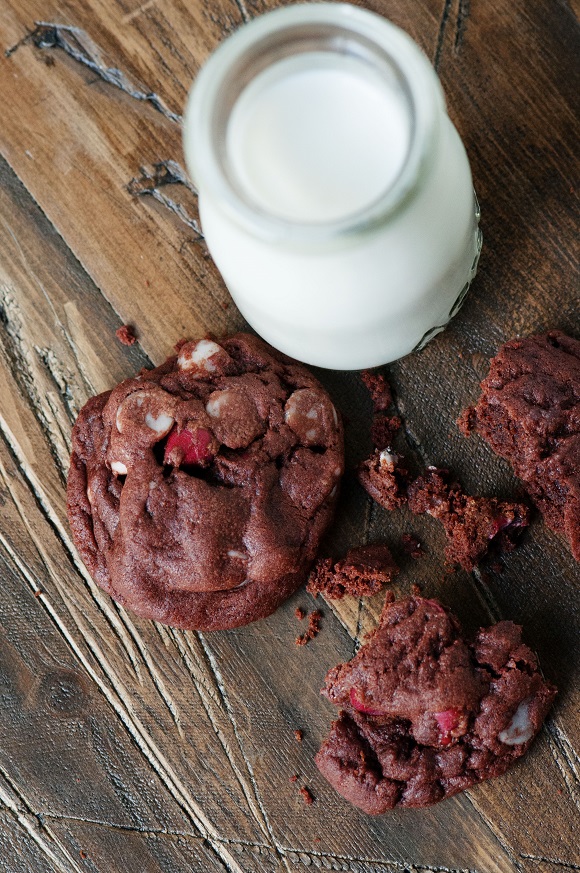 Want more Thumbprint Cookie Ideas?
Dirt Chocolate Pudding Cookies
Caramel Cream Filled Snickerdoodles
Double Chocolate Rainbow Chip Cookies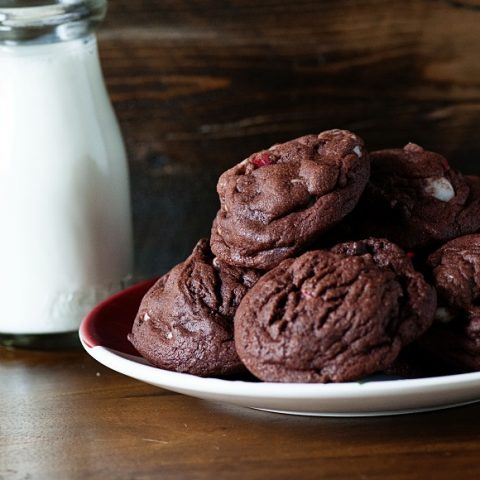 Chocolate Peppermint Pudding Cookies
Yield:
Makes about 30-ish
Ingredients
2 1/4 cups all-purpose flour
1 tsp. baking soda
1 cup salted butter, at room temperature
3/4 cup packed light brown sugar
1/4 cup white sugar
1 (3.4 ounce) package instant chocolate pudding mix (I used Hershey's)
1 tsp. vanilla extract
2 eggs
9 oz. Nestle Delightfulls Candy Cane Morsels (or peppermint chips if can't find)
Instructions
Preheat oven to 375F.
Combine the flour and baking soda.
Set aside.
Using a stand mixer with a paddle attachment cream together the butter, brown sugar, and white sugar.
Beat until creamy.
Add the pudding mix and vanilla extract and beat until fully combined.
Add the eggs and mix well.
Gradually stir in the flour mixture.
Stir in the candy cane morsels.
Drop from tsp. onto ungreased cookie sheets about 1 inch apart.
Bake at 375 degrees F for 8 to 10 minutes.