This Raspberry Lemonade Sorbet is favorite summertime drink turned into frozen form. A simple and refreshing two ingredient sorbet.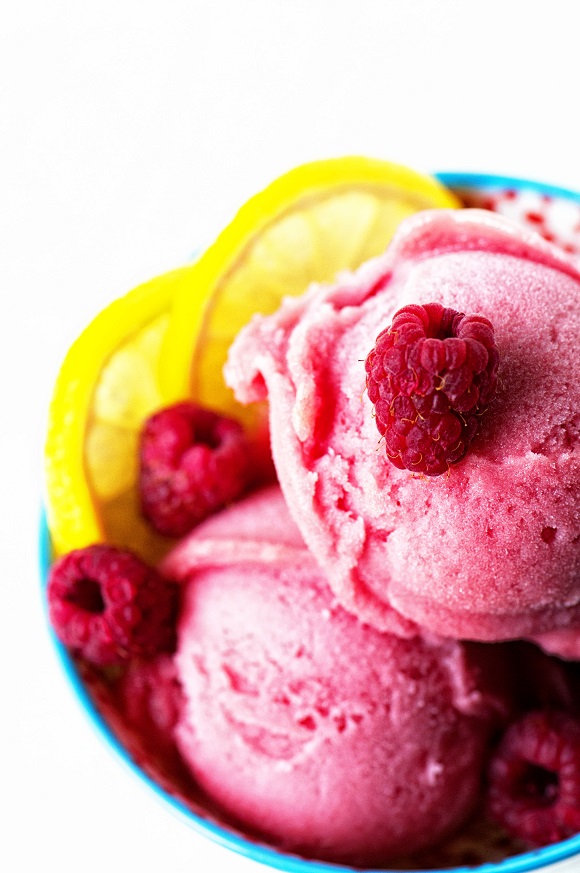 I got into a discussion with someone today.
A scary one.
We discussed my lack of joy in cooking/baking these days.
That I thought for sure by my desire would have returned and it has not, and I genuinely fear that after 43 years of life that it's not returning.
Like cry panic attack not coming back kind of fear.
It's been 4 months and it has not returned.
I had a small glimmer of hope at the end of May when for about a day or two I wanted to bake and then it got hot…really hot and I didn't want to turn on the oven.
It stayed hot for all of June and up until the last week July too.
But the weather has cooled and I must face the fact that I don't want to cook.
I don't want to bake.
Heck, I have chosen cleaning and organizing over baking…and I hate to clean and organize.
Though clearly I was still able to make Raspberry Lemonade Sorbet.
So then the question was asked.
When was the last time you had a vacation?
I said oh I went to Denver last November.
No, she said, when was the last time you had a vacation from your blog and how long was it?
I said I don't think I've gone more than 4 days without doing something or making something for my blog.
Her eyes got real big.
She said so you have had your blog for 10 years and you have never gone more than 4 days without taking a break, a real break.
She told me I was insane.
I told her no, I can't take a break.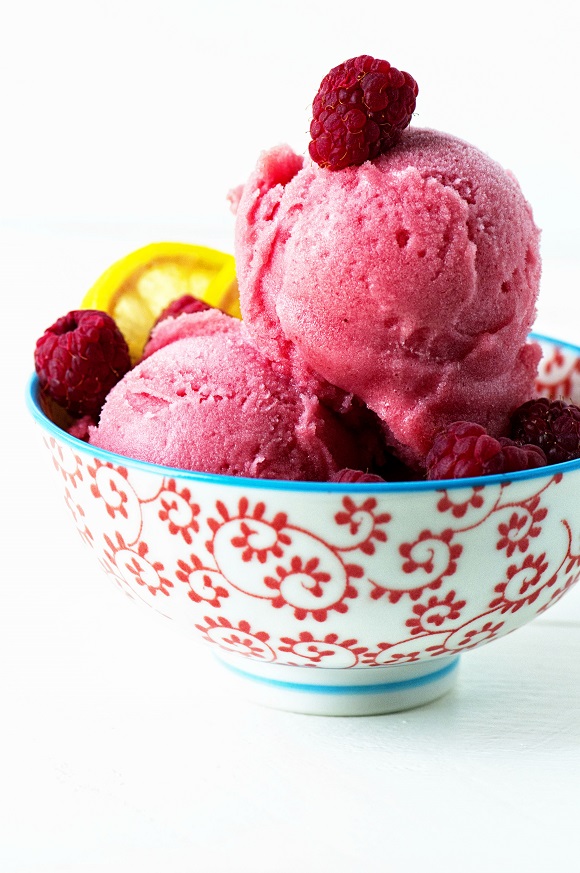 So she said why can't you?
I said because people will stop following my blog.
She asked what that would mean if they did?
Sadly, I said probably not much as far as monetarily speaking.
I mean last month I didn't even make enough money to cash out because I didn't meet the minimum requirement.
And I said I would feel guilty since all the popular bloggers post all the time, even when they have babies they don't take off, they just work twice as hard before they give birth and have tons of backlog.
So I've come to the conclusion that bloggers just can't take time off…we've done this to ourselves.
Which is crazy.
I remember when I lived in Phoenix I had a favorite Chinese food place. Every year they would take the whole MONTH of December off and go to Vancouver to be with family.
A whole month.
I would think how can they do that?
Well, how they can do that is that the minute they would re-open I would be there because they had the best freaking food ever.
During that month yes I ate Chinese elsewhere but always came back.
So I'm hoping the same will happen here.
I'm going and finding my joy of cooking again.
A quest of sorts.
Does that mean I'm not blogging?
Kind of, sort of, but not really.
Not really because I do have some client work that I am genuinely interested in doing.
Like this Saturday, I have a dinner for Plugra that I'm super excited about, especially because my husband and I are doing it together and I do enjoy cooking with him.
And if new client work that really interests me comes along I'm going to take it.
I'm going to teach my husband how to bake with yeast because he wants to learn.
And I'm going to post on here but mostly recipes from the archives since most people have not been reading for 10 years and I have some great stuff from the past.
There will still be a weekly newsletter and I will still be Instagramming.
Hopefully when I fully return, just like the Chinese food place you will all come back.
I will leave you with one last recipe for now.
A super simple Raspberry Lemonade Sorbet.
Which I plan on putting into a cocktail.
P.S. It's a great day to buy my cookbook Holy Sweet!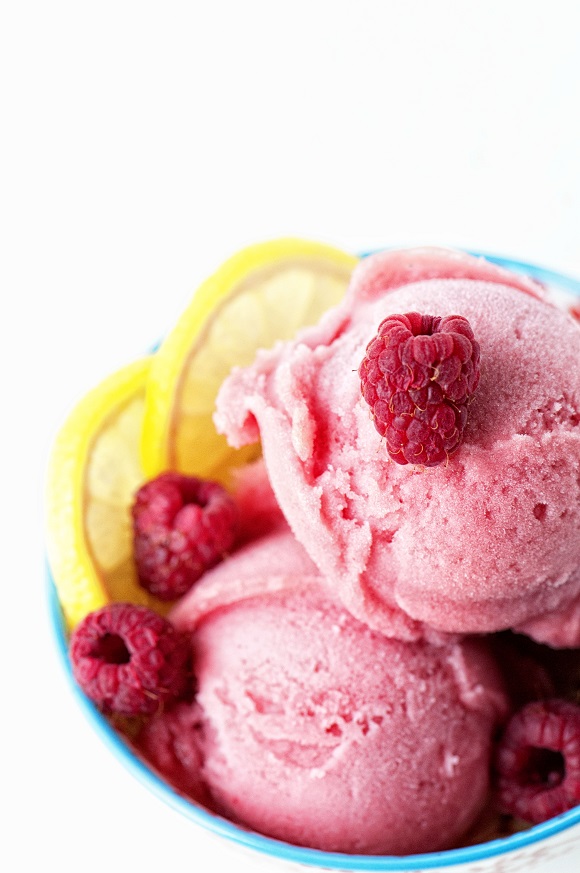 Want More Frozen Treats?
Peanut Butter and Pretzel No-Churn Ice Cream
Circus Animal Cookie Ice Cream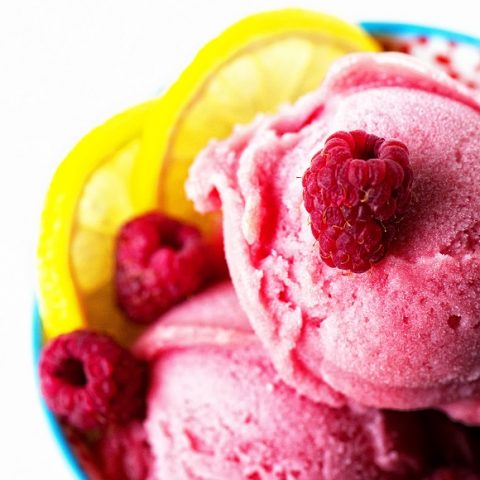 Raspberry Lemonade Sorbet
Ingredients
1½ cups fresh lemonade
6 oz. fresh raspberries
Instructions
Take ¼ cup lemonade and put it in a blender with the raspberries.
Blend until smooth.
Strain mixture into a bowl using a fine mesh strainer.
If necessary, use a spatula to push the mixture through.
Discard the seeds.
Add the remainder of the lemonade to the strained raspberry mixture.
Refrigerate until cool.
Transfer mixture to an ice cream freezer and follow manufacturer instructions.
Transfer to a freezer-safe storage container and freeze until firm, about 2 hours.