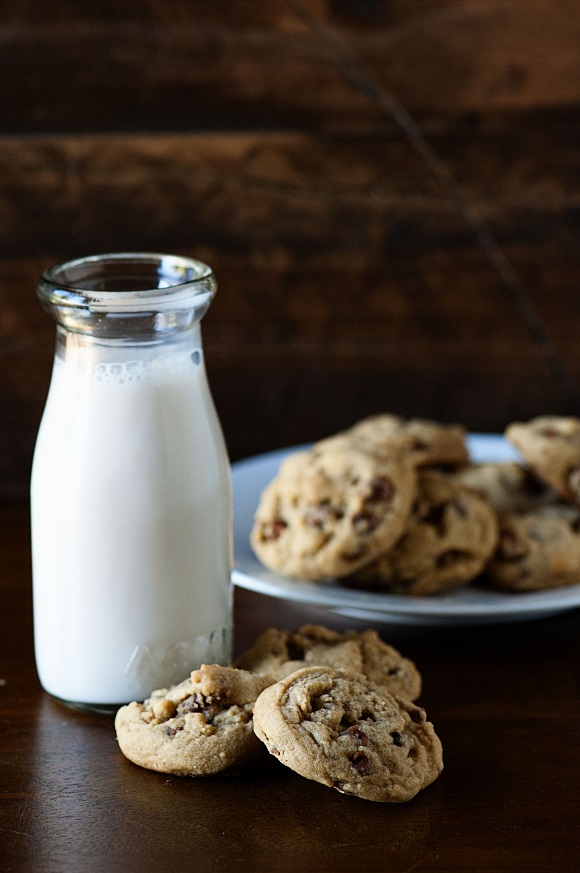 Let's be extra honest for a minute. Ever since CCS passed I have been dealing with what I guess is depression. I say I guess because up until now I have never really dealt with depression, or at least not at this level (I realize I have been lucky in that). The last weeks when I knew she was going to be leaving me soon I was in a baking frenzy, baking 4-5 things a day all to keep my mind off of things I guess (which is good because I've had a backlog to pull from). Then she was gone. And apparently so went my desire to bake. It hasn't come back.
I've gone a few days in the past with no desire to bake, but it always comes back. I'm at 2 months and 5 days and it's still not back. It's not lack of ideas, as I currently have a notebook filled with ideas all from the last few months…good, ideas. I just can't seem to get the motivation to get up and bake them into something other than ideas. And so my grief counselor says to me, just like we tell couples who aren't having sex to pick a day and just do it, I'm suggesting the same for you. So now I have a day where I just bake something to bake something. It's odd. It doesn't feel organic, but I guess (hope) that will just start to come. Though oddly enough, I also think I should be having sex. 😉 I kid. Sort of. 😛
It's interesting because everything I read about depression says that I would have a lack of interest in my activities which other than baking has not been the case. I still play hockey and enjoy going to it. I still get up and get dressed, I'm even in fact trying to do better with the not wearing sweats all the time, purged my closet, reading fashion blogs, etc (I signed up for Rocksbox to try new jewelry without commitment…if interested use code luvbrierexoxo and get a month free). I still like going out and seeing others. Still like doing pretty much everything but baking. And yes, it baffles my counselor as well. 😀 I'm special like that. Luckily I have MSF to keep me on my toes; I couldn't even imagine what my depression would be like without a dog in my life.
My forced baking day (I actually do two because I'm an overachiever) this last week was Monday since we had the first game of the hockey season that night. I usually make bars or cookies. I went cookies. I had some praline pecans sitting around and figured let's throw those in. I also thought sticky pecan buns and what flavor could I throw into the cookie to give that taste? Brown sugar, browned butter, and cinnamon chips. These turned out really good considering my heart was not in it.
So if you are in a baking slump yourself, I guess just bake whenever you see me post. Or have sex. 😀 Or both. Do both.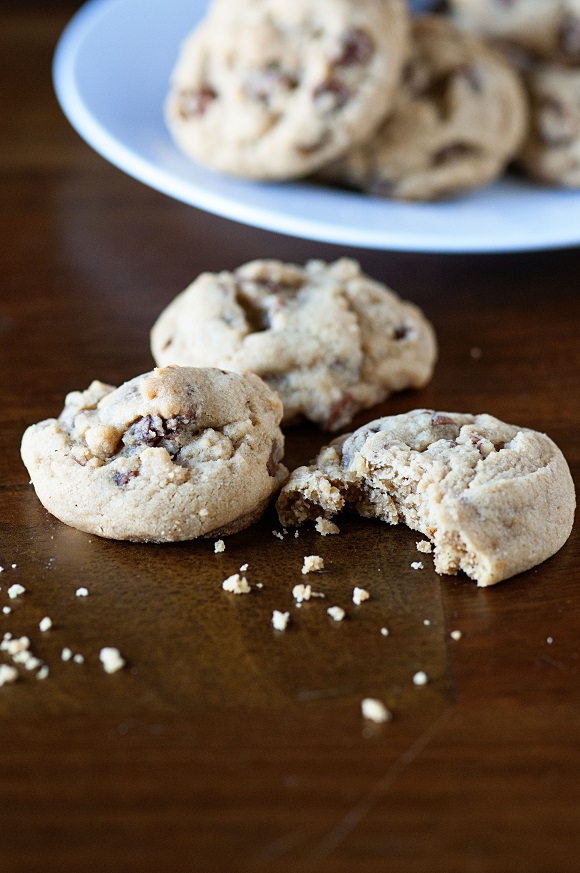 Brown Butter Praline Pecan Cinnamon Chip Cookies
8 oz. unsalted butter, browned (I used Plugra)
2 ¼ cups light brown sugar, packed
2 eggs
2 tsp. vanilla extract (I used Rodelle)
3 1/2 cup All-Purpose flour
1 1/2 tsp. Baking soda
3/4 tsp. salt
8 oz. cinnamon chips (I got mine at Target)
8 oz. praline pecans (I got mine at Trader Joes), chopped
Using a stand mixer with the paddle attachment mix the browned butter and sugar until fully combined, it might look a little greasy, that's okay.
Scrape down the side of the bowl. Continue mixing while adding the eggs one at a time. Make sure each egg is incorporated before adding the next.
Add the vanilla and scrape down the bowl with a spatula.
In a small bowl combine the flour, baking soda and salt and mix to combine.
With the machine on low, slowly add the flour. Mix until just combined, taking care not to over mix. With a spatula fold in the cinnamon chips and praline pecan pieces.
Bake at 360* for 12 minutes. They should be lightly golden on the outside but still look gooey on the inside.
*Please note that yes that reads 360 and not 350. If you oven does not go to that I would stay with 350 and bake an extra minute.
Adpated from Not without Salt