This Frozen Caramelized Pineapple Margarita is a delicious twist on a pineapple margarita but you caramelize the pineapple beforehand.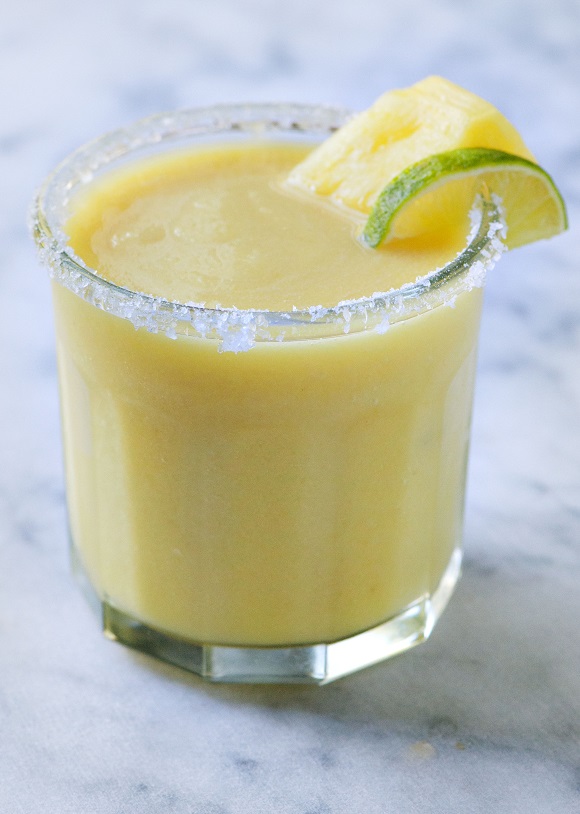 This past Sunday was National Margarita Day!
Which I fully support though I must admit it makes no sense to have it in February.
But far be it for me to miss out on getting the chance to drink a margarita.
So it only made sense to make a margarita for Tipsy Tuesday this week.
We had a good amount of fresh pineapple and I thought of just making a pineapple margarita but thought nah, let's do something a little different.
Let's caramelize the pineapple.
This does add an extra time element as you will need to first caramelize the pineapple and then let it cool to room temperature.
Then you will need to freeze the pineapple for several hours before putting in the blender, so if you want to make these you will need to plan ahead.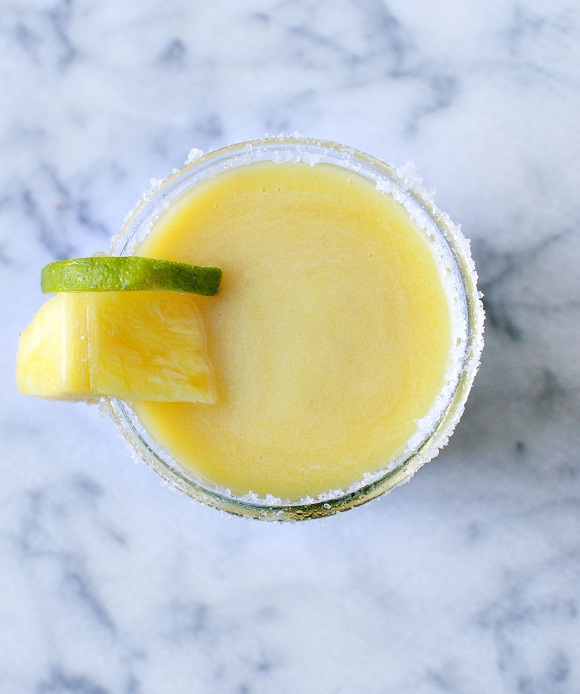 In non-booze related news, the new podcast is up this week featuring Amanda of I am Baker.
We appreciate the feedback we are getting from the podcast and hope you continue to listen because we sure to love making them for you.
You can listen to it on iTunes or on Season with Sass.
Thank you for all the emails and comments about Crazy Cocker Spaniel.
We are taking it one day at a time and hoping for the best as it's pretty much all we can do.
Best place to keep up to date on that if you are interested is my Instagram account.
Have a terrific Tipsy Tuesday all!
And last but not least it's a great day to buy my cookbook.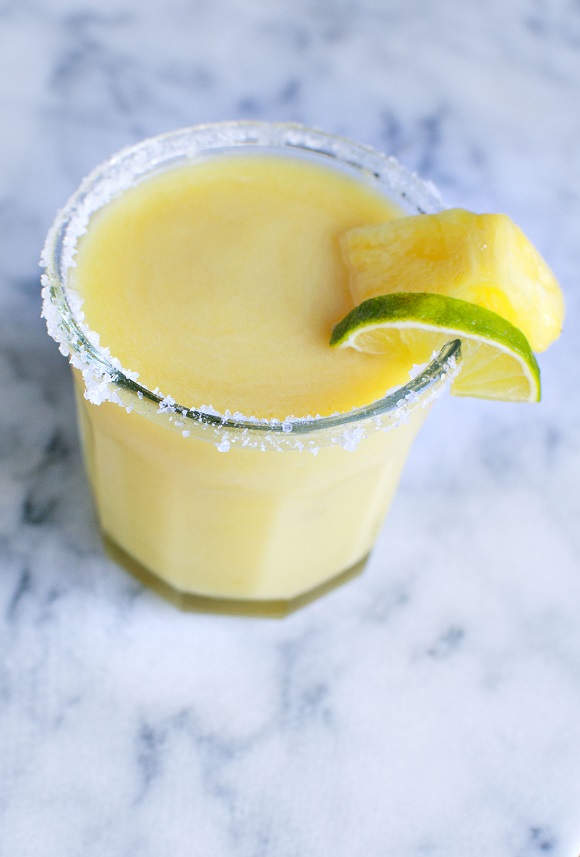 Want More Cocktail Recipes?
Meyer Lemon-Lime Drop Cocktail
Raspberry Lemonade Sorbet Cocktail
Boozy Huckleberry Lemonade Sipper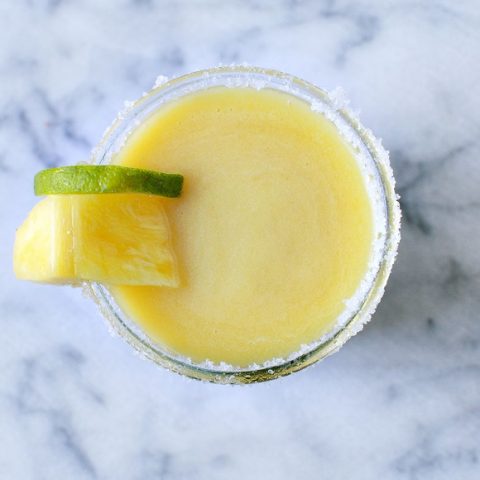 Frozen Caramelized Pineapple Margarita
Ingredients
2 cups lime juice, about 20 limes
2 cups silver tequila
1 cup Triple Sec (or any orange liqueur)
3 cups (about) fresh pineapple
¼ cup granulated sugar
Fresh pineapple slices and lime wedges, for garnish
Instructions
*You will need to make the caramelized pineapple at least 2 hours before you make the drink in order for it to freeze.
To caramelize the pineapple:
In a medium size sauté pan add the pineapple and granulated sugar.
Cook over medium heat until the juices from the pineapple and the sugar form a caramel color on the pineapple.
Take off heat and let cool to room temperature. Then place in a freezer safe bag and freeze the pineapple until ready to make drink.
To make the margarita:
Combine the lime juice, tequila, Triple Sec, and caramelized pineapple in a blender.
Blend until combined.
Pour into two large salt (or sugar if you prefer) rimmed glass.