So in reality Date Night In this week was/is in bits this week. Monday was the only night that we had free to do it thanks to kiddo activities, helping a friend out, and well life. Except that Monday was Groundhog Day, my favorite holiday of the year (for real). And I always have a sprinkled donut for breakfast and I always eat Chinese food that day. So while we did eat in, we ate take out. And since we just had the Super Bowl the day before we both could care less about having a cocktail. And dessert was leftover birthday cake (which the recipe will go up no worries there).
But I still have Tipsy Tuesday so I told MDP I would just make the drink for Tuesday while we eat up any leftovers from Sunday…so meatballs and chips it is!
I wanted to make a drink using cake vodka because of MDP's birthday week. But I knew that MDP would not want like a cake batter martini or anything like that, nothing too sweet. In my quest to find Red Velvet Oreo's today (a failed quest sadly) I found Red Velvet Candy Corn. After eating one I decided that I should make a Red Velvet Cocktail but not a martini type one….one with soda. I used Cheerwine which luckily thanks to Pepsi this last year deciding to distribute it finding it has become much easier (I buy it at the Winco) but if you can't find it then I suggest Dr. Pepper. It's garnished with a leftover cupcake which of course you don't need at all but why the heck not?
Randoms:
A new podcast is up. This week is Jaden of Steamy Kitchen! She has a ton of helpful info for bloggers and just a fun listen for non-bloggers. Tune in here or on iTunes. If you do listen we would LOVE for you to leave feedback on iTunes!
If you are feeling charitable I did meet my goal but would love to raise more! You can donate here. Or you can help out MDP you hasn't raised anything yet . Don't be afraid it seems like you can only donate $50 or like $100 NOT TRUE you can donate any amount, you just scroll down and that is an option!
Have you entered to win $100 gift card and a chance to go to Hollywood thanks to Old London Melba yet? If not go here.
There is still time to enter to wint $100 gift card to Target from Campbell's Oven Sauces…go here to enter.
If you haven't signed up for the weekly newsletter from Culinary Concoctions by Peabody then just scroll down and on the right hand side in the column is the form to fill out.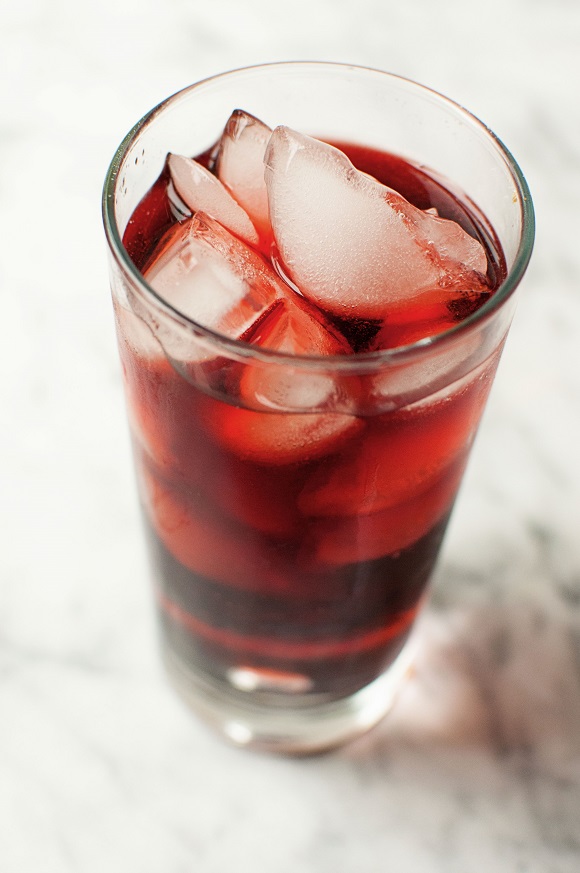 Red Velvet Vodka Fizz
2 oz. cake vodka
1 oz. crème de cocoa
4-6oz Cheerwine Soda (or Dr. Pepper if you can't find)
Fill a pint or tall glass with ice.
Pour in the vodka.
Pour in the crème de cocoa.
Pour in the soda.
Mix.
Garnish with a mini cupcake. 🙂 Well that's optional but why not.