Less sweet than Red Velvet Cake and packed with more punch thanks to vodka this Red Velvet Vodka Fizz Cocktail Recipe is sure to please.
So in reality Date Night In this week was/is in bits this week.
Monday was the only night that we had free to do it thanks to kiddo activities, helping a friend out, and well life.
Except that Monday was Groundhog Day, my favorite holiday of the year (for real).
And I always have a sprinkled donut for breakfast and I always eat Chinese food that day.
So while we did eat in, we ate take out. And since we just had the Super Bowl the day before we both could care less about having a cocktail.
And dessert was leftover birthday cake (which the recipe will go up no worries there).
But I still have Tipsy Tuesday so I told my husband I would just make the drink for Tuesday while we eat up any leftovers from Sunday…so meatballs and chips it is!
I wanted to make a drink using cake vodka because of the hubs birthday week.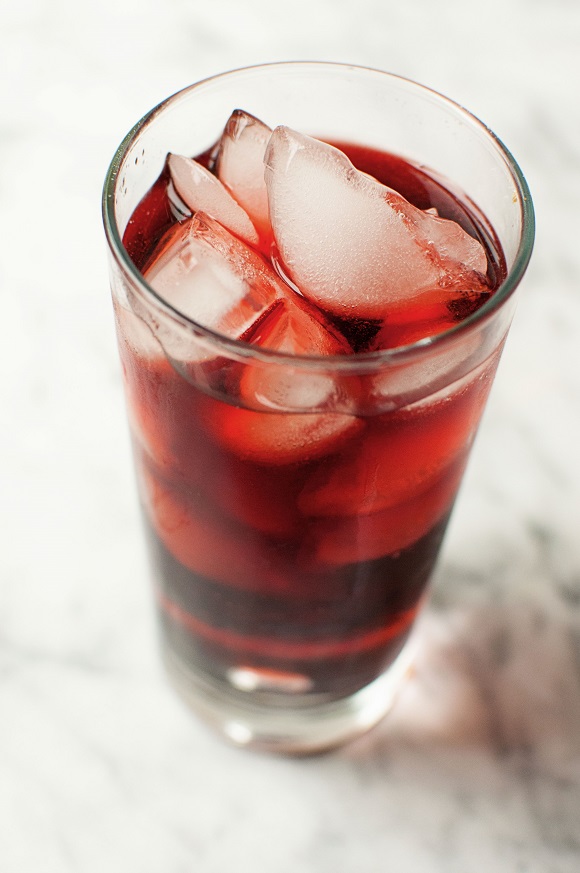 But I knew that hubs would not want like a cake batter martini or anything like that, nothing too sweet.
In my quest to find Red Velvet Oreo's today (a failed quest sadly) I found Red Velvet Candy Corn.
After eating one I decided that I should make a Red Velvet Cocktail but not a martini type one….one with soda.
Enter Red Velvet Vodka Fizz.
I used Cheerwine which luckily thanks to Pepsi this last year deciding to distribute it finding it has become much easier (I buy it at the Winco).
But if you can't find it then I suggest Dr. Pepper.
It's garnished with a leftover cupcake which of course you don't need at all but why the heck not?
And last but not least it's a great day to buy my cookbook.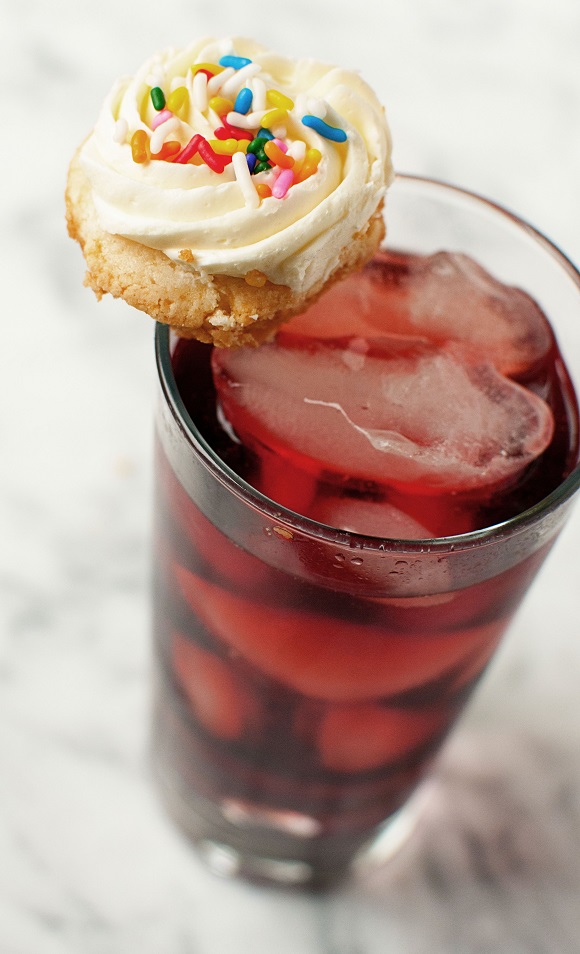 Want More Cocktail Recipes?
Meyer Lemon-Lime Drop Cocktail
Raspberry Lemonade Sorbet Cocktail
Boozy Huckleberry Lemonade Sipper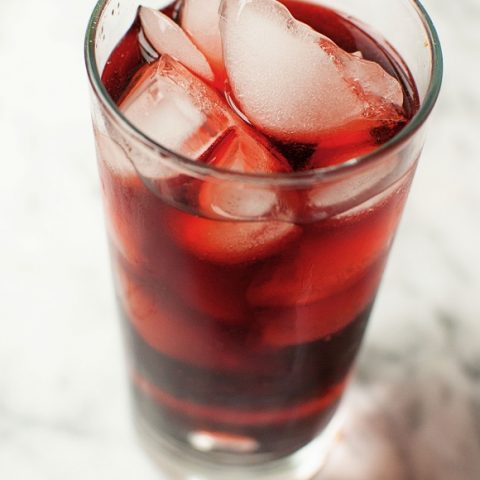 Red Velvet Vodka Fizz
Ingredients
2 oz. cake vodka
1 oz. crème de cocoa
4-6oz Cheerwine Soda (or Dr. Pepper if you can't find)
Instructions
Fill a pint or tall glass with ice.
Pour in the vodka.
Pour in the crème de cocoa.
Pour in the soda.
Mix.
Garnish with a mini cupcake. 🙂 Well that's optional but why not.