Jack and Coke Bread Pudding: Jack and Coke drinker? Then you will love this take on bread pudding with all the flavors of Jack and Coke in dessert form.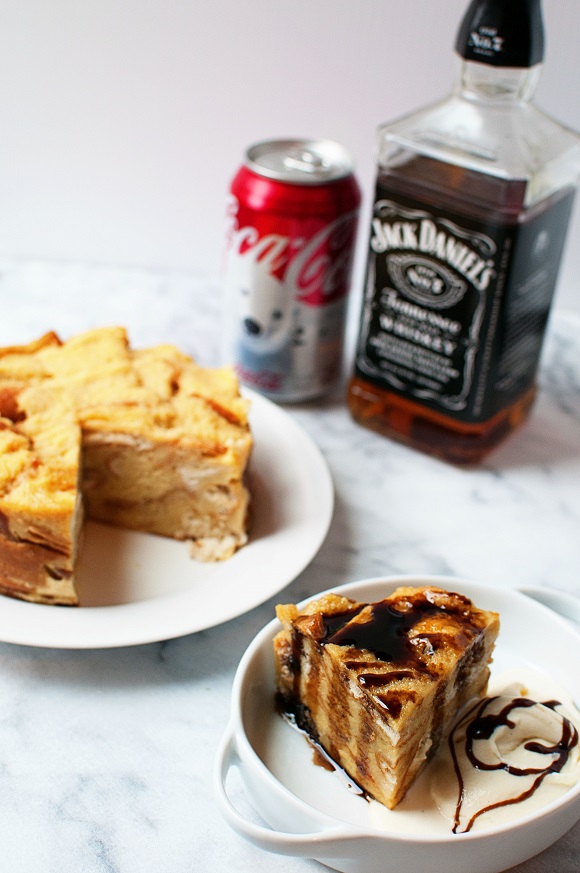 Someone emailed me a few weeks back about my time as a WW leader and did I think someone could do WW without doing weigh ins?
I think absolutely you could.
You might get pressure if you go to an actually meeting to weigh in but the right leader won't make you do it.
But if you did online no one would be the wiser.
Now you would need to put in some weight as it needs to calculate how many points you get but I would just let your body be your guide…you know when your pants are tight and when they are loose.
For the most part, I still think Weight Watchers is the most sensible way for me personally to lose weight since I still get to eat things I enjoy.
I ate candy every day when I lost weight years ago and drank beer several times a week.
And I also believe in Live More Weigh Less which will be starting up again in the Spring and I intend on going through that again.
So what can you do to start feeling good about yourself now?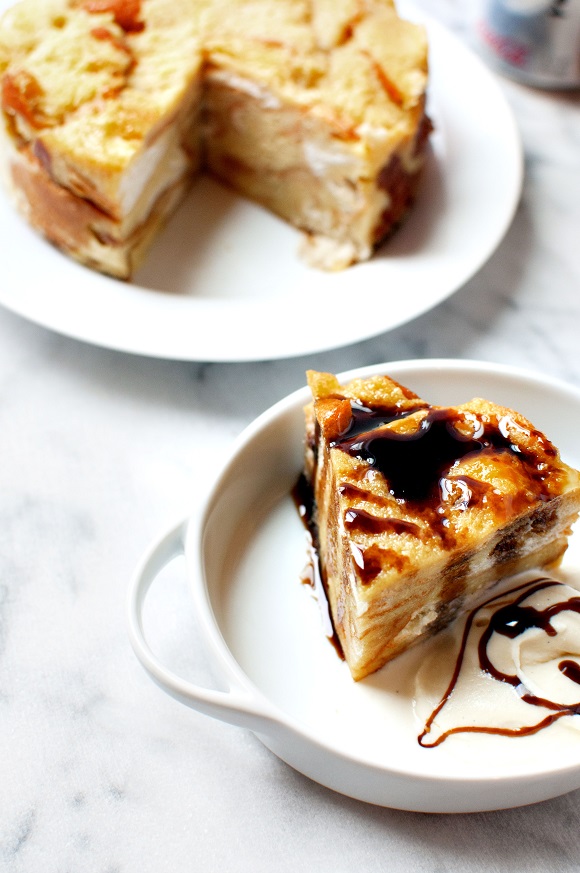 1. This one people are not going to want to do but studies have actually been done on this…walk around naked.
The more naked you are the more comfortable being naked you become.
Novel concept I know.
Now I'm not talking about showing up to pick up the kids from school in your birthday suit…though you would be the talk of the mommy gossip. 😀
I mean when you are in your bedroom getting ready walk around a bit naked, don't throw on a t-shirt or a robe the second you jump out of the shower.
Look at yourself naked in a mirror.
Again I know you are thinking no way.
The more you do it the easier it gets.
Tell yourself one nice thing about yourself when you are looking at yourself in the mirror, even if you don't believe it yet, saying it out loud will help you realize it is true.
2. Buy yourself a decent bra and pair of undies.
Men if you are following this just trade up to a pair of underwear that doesn't have holes in it. 😛
Now even if you are sitting there saying I have no one to show them off to…you do, yourself!
Go and have yourself measured for the right bra size.
Pick out a pretty one.
Buy some matching underwear…or don't, be a rebel and buy some that doesn't match at all.
3. Find an activity you like!
Notice I didn't say exercise.
You will never stick with something if you don't enjoy it.
I have friends who tell me they love running yet go stretches where they don't run for months.
And I tell them are you sure you love running and they say oh yes, it burns so many calories.
So I say you don't love running you love what running does calorie wise…BUT you get sick of it because you don't actually love it.
I LOVE hockey.
If I could afford to do it every day I would.
I get upset when I have to miss a game.
I've been playing for 15 years now and have never once wanted a break from it.
Also like to walk.
I like the elliptical as well but I have to be in the mood.
Like Zumba and all fast paced dance based aerobic classes.
Enjoy water aerobics.
I like reformer Pilates.
Like yoga (if taught by the right person).
I don't like to run, boot camp style anything,
Cross-fit, spinning.
They all may burn a bunch of calories but if I only do it for a few weeks what's the point?
4. Understand that you are not alone.
More people are feeling what you are feeling,
I promise.
I recently got a copy of It Was Me All Along: A Memoir. It's written by fellow food blogger Andie Mitchell who runs AndieMitchell.com
I read it in one sitting, and then re-read it a few days later.
She holds nothing back.
Talks about the good, the bad, and the ugly (and there is a lot of ugly in weight loss journeys) in very real and raw moments.
If you have ever struggled with your weight I highly recommend the book. HIGHLY recommend.
When you learn to love yourself you will get to a point where you can have dessert.
Not an entire pan but a piece.
People love to comment to my husband and myself how are we not 500 pounds.
Again we are not petite flowers by any means, but we are also not 500 pounds (not even combined 😀 ).
But we eat one piece and then we move on.
If we super-duper loved it then we eat two pieces but not in the same sitting.
Bread pudding is one of my weaknesses.
The old me would have eaten the whole thing but since WW and LMWL I recognize that I don't need the whole pan of bread pudding.
I ate my piece.
I thought it was ridiculously amazingly good.
So the next day I had another slice.
Then I was done.
I had only made a small amount as it was since this was for Date Night In.
I will admit I didn't expect this Jack and Coke Bread Pudding to turn out so good.
Like SOO good.
Especially since we used leftover hamburger buns as the bread.
But it worked…it really, really worked.
If you don't want to go to the trouble of making the whiskey ice cream (which you should!) then I suggest making some whipped cream and throwing a few TBSP of Jack Daniels in there.
Don't however skip making the cola reduction, it's easy but a little time consuming is all.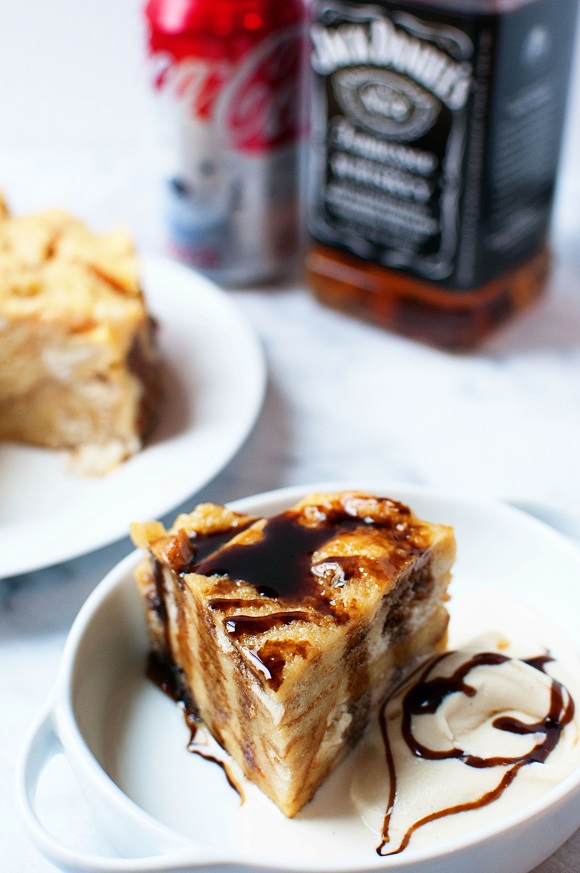 Want more recipes like this? Try these:
Yummy Jack and Coke Texas Sheet Cake
Jack and Coke Chocolate Cupcakes
Tasty Jack and Coke Ice Cream Float Shots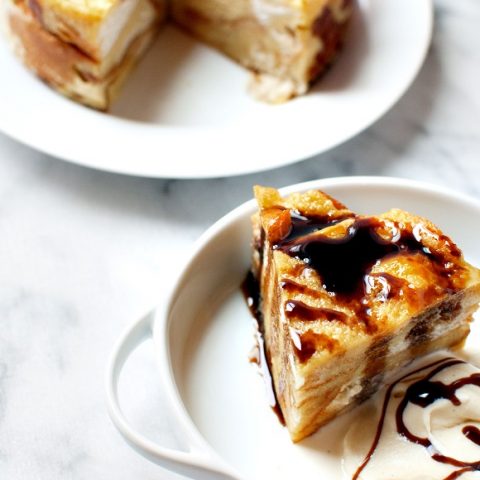 Jack and Coke Bread Pudding
Ingredients
Coke reduction:
2 liters Coke
Bread Pudding:
2 cups heavy cream
¼ cup Coke reduction
½ cup granulated sugar
3 eggs
2 egg yolks
½ tsp. vanilla extract (I used Rodelle)
6 large hamburger buns
Instructions
For the bread pudding:
Preheat oven to 350F.
Spray a 4 -1/2 diameter Springform pan with baking spray. Wrap the pan in foil so that when placed in a water bath water will not get in.
Add the eggs, yolks, vanilla extract, Coke reduction, and sugar in a medium bowl and whisk until fully combined.
Tear half of the hamburger buns into pieces and place into the Springform pan.
Pour half of the custard mixture over the bread pieces.
Push down on the pieces to get the custard to soak in.
Add the remaining hamburger bun pieces and pour the remaining custard over them and again push down for the bread pieces to soak the custard in.
Place the pan into a water bath.
Cover the top with foil and bake for 30 minutes.
Remove the foil after 30 minutes and bake another 15-20 uncovered.
Remove from oven and let cool to remove temperature.
Remove bread pudding from Springform pan.
To serve, cut into wedges, scoop Jack Daniel's Whiskey Ice Cream on top and drizzle Coke reduction on both.