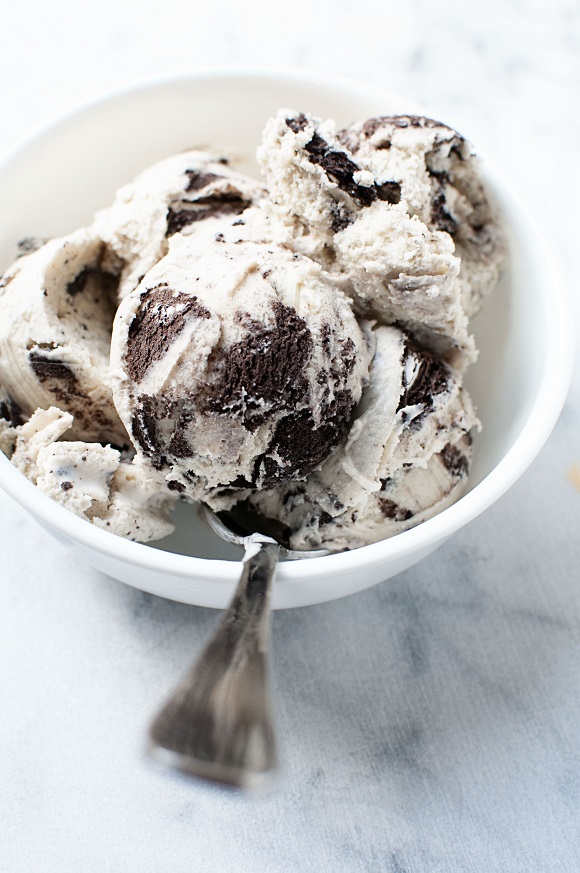 I think the years between 18 and 22 are some of the largest change years of your life. For me I was in college. I don't necessarily think that it was the college experience that caused that, in fact if you went to a four year university I think the three years AFTER you graduate are the most defining. But college definitely did change me.
As a freshman I went in doe eyed and thinking things would be so different, so "grown up" whatever that was. In some ways they were but not my first year. My first year the girl who couldn't wait to break free from her parents was way too homesick and drove home almost every other weekend to spend my weekends with my younger friends who were seniors in high school. My roommate drove me insane. She was an environmental major and she just seemed like a weird hippie girl who kept lecturing me on recycling (once we no longer lived together we actually liked each other). I quickly learned I had no desire have roommates and applied to be a Resident Assistant (because they got their own rooms), which I became.
Then over Christmas break my ex-boyfriend BFF delivered something to my house not realizing it was my house. The next thing you know my ex calls me up to go out for coffee and I say yes. We didn't break up badly he was just older than me and was going off to college and we were realistic to not try and make it work. But now I was in college. Rekindled my high school friends and my parents who I visited regularly got pushed to the side as I was now driving each weekend 4 hours to the University of Arizona. He did come up to see me but he had his own condo that he shared with some guys and so it was way more cool to go down there…felt more of that grown up thing I thought college would bring. It was what I needed to break free from the feeling of needing my parents and my high school friends. It's what helped me grow.
Speaking of growing I am quite sure my parents felt I needed to gain the freshman 30 not 15. I had the type of meal plan that gave you meal punches but also flex spending (which was like a prepaid credit card that only worked on campus food). Every time I turned around my mother was putting more and more flex cash onto my card…even though there was still plenty of money on there. 🙂 Other than the cafeteria and the little fast food places they had at the union they had their version of a 7-11. And that store is what started my love affair with Ben and Jerry's Ice Cream. I had never had it before college. I extra loved the Mint Chocolate Cookie flavor. I fear to think how much of that actually went in my body over my four years there. A lot. A lot.
So when I decided that this week's Date Night In would be what a date would look like if MDP and I were in college together I knew dessert was going to have to be Mint Chocolate Cookie Ice Cream. Ben and Jerry's came out with a cookbook a few years ago and the recipe is in there. Though interestingly enough in the book they use Oreo's (even calling it Oreo Mint) but it doesn't say that on the actual ice cream…just says sandwich cookies. So I just used some organic generic looking ones I found at the store…I was trying to be authentic. I did add a little more cookie than what the recipe called for. I also kept some of the pieces bigger and folded them in last because I used to get so excited (sadly) when I would find a big chunk of cookie or heath bar or things like that in my pint of ice cream…I wanted to recreate that excitement. 😀 For comparison we bought a pint of it. The recipe comes pretty close I will say. Though next time I will use Double Stuff Oreos. It did bring back some good memories.
P.S. Don't forget to sign up for the podcast…it's out next week!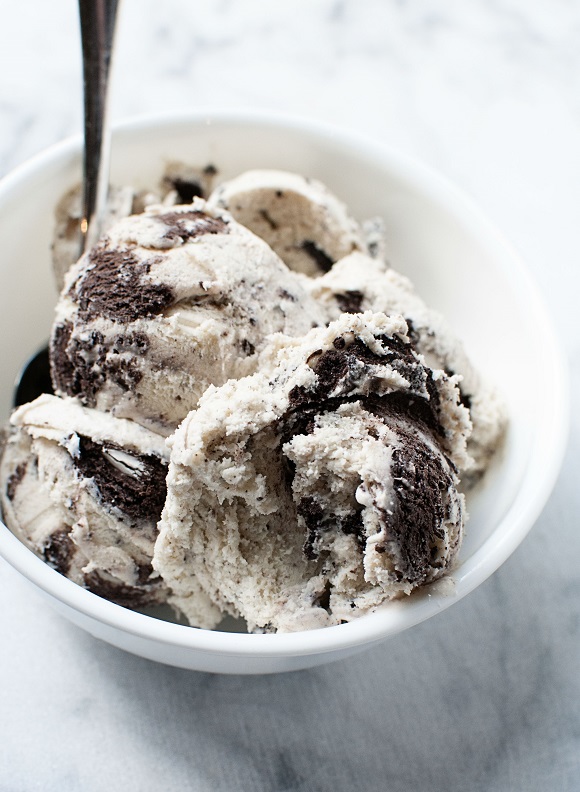 Mint Chocolate Cookie Ice Cream
1 cup Chocolate Sandwich Crème Cookies (like Oreo…I used an organic brand), roughly chopped
2 large eggs
3/4 cup sugar
2 cups heavy whipping cream
1 cup milk
2 tsp. peppermint extract
Place the cookies in a bowl, cover and refrigerate.
Whisk the eggs in a mixing bowl until light and fluffy, 1-2 minutes.
Whisk in the sugar, a little at a time, then continue whisking until completely blended, about 1 minute more.
Pour in the cream and milk and whisk to blend.
Add the peppermint extract and blend again.
Transfer the mixture to an ice cream maker and freeze following manufacturer's instructions.
After the ice cream starts stiffens add 2/3 cup of the chopped cookies, then continue freezing until the ice cream is ready.
Using the remaining 1/3 cup chocolate cream cookies fold them into the ice cream to get bigger chunks.
Place into a freezer safe container and let the ice cream harden.
Slightly adapted from Ben and Jerry's Homemade Ice Cream and Dessert Book by Ben Cohen and Jerry Greenfield