This Bacon Jam Grilled Cheese takes the traditional grilled cheese up a notch with the awesome addition of a ton of bacon jam!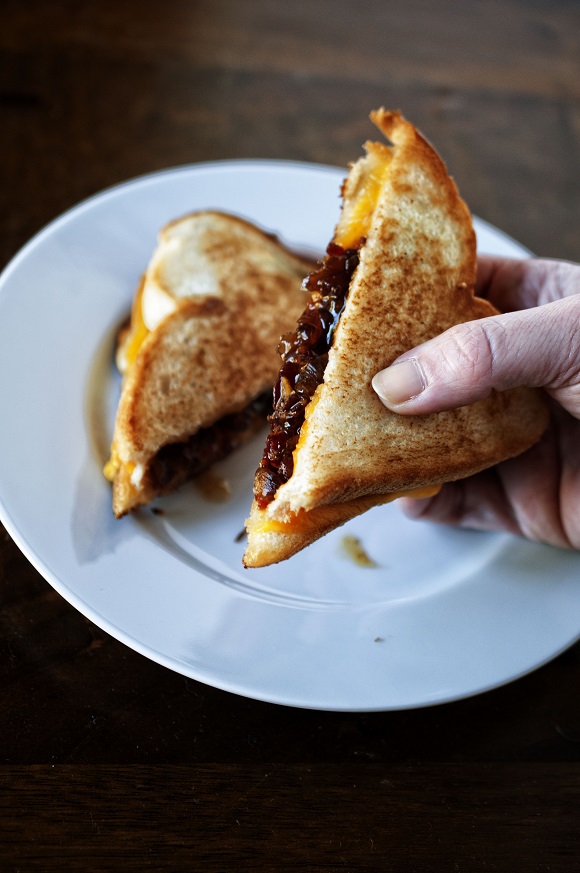 You have your friends.
You have your family.
And then you have your framily.
Most think this framily is a made up word (technically all words are made up at some point) that Sprint used to market a really bad phone plan that they have already cancelled, but truth be told it's been in Urban dictionary for a while now.
I like this version best: A member of your circle who is more than a friend but not a blood relative.
Combining the words friend and family.
Someone very significant in your life not in your family.
Joined by hearts and souls, not bloodlines.
I've said it before and I will say it again that my hockey team is more like family to me than just friends, hence framily.
They are the people that send you photos of their toe saying does this look infected?
The people that text me at 2:30am asking for your skate size because they decided they were going to buy you skate guards since you block shots with your feet.
They are the people that bring you a soda during scorekeeping because you are thirsty and they are bored.
People that drive up from Seattle to take you to Urgent Care because your husband is at work and hey they had nothing better going on.
And we are all slightly crazy.
How crazy?
Well we decided we would start dressing up for playoffs.
NHL players (and even lower hockey does as well) dress in suits before and after games.
Our team thought we should dress up so we did.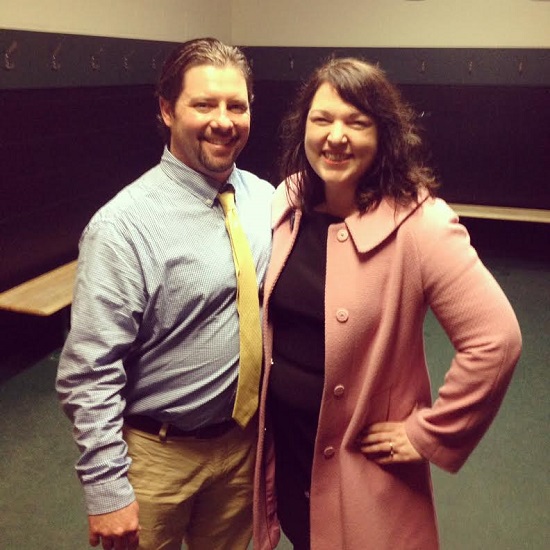 And I mean really dress up….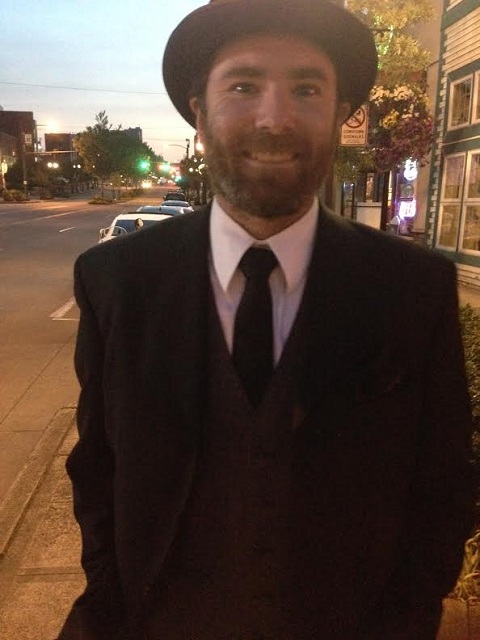 Isn't hubby so cute?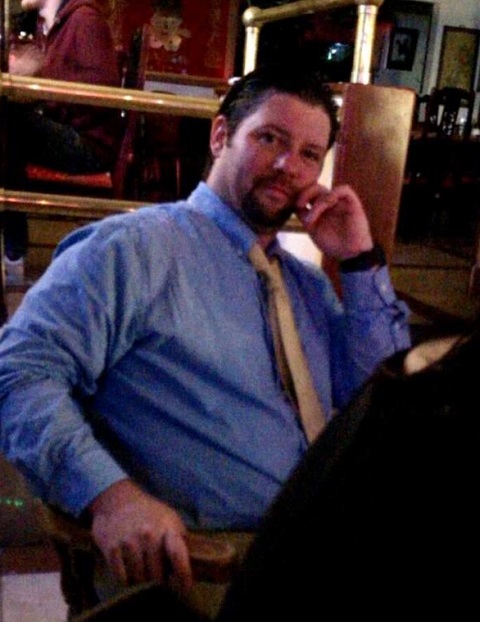 The other crazy thing we do that if you play recreational hockey you know no one does…is we dress a backup goalie.
We never use him but we have him come out and do warm ups just to mess with the other team. 😛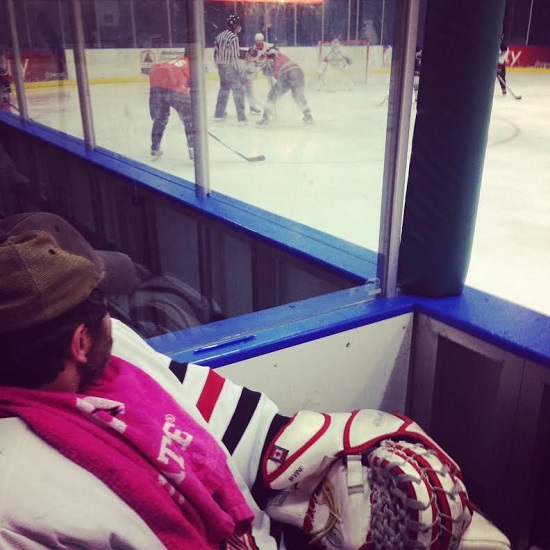 That was all well and good but we lost so we had one more game left (consolation game) and we decided what is the opposite of dressing up?
We voted for pajamas.
Then we had the great idea to tailgate before our own game, because why not, the game doesn't mean anything.
This is sooo becoming a tradition.
Hubby and I happen to own a tailgating grill.
It's the only grill we have actually and we love it, we have a Coleman 9949-750 Road Trip Grill LXE.
Our other one got ruined because of the rain and so we went with one we could fold up and put out of the rain. 🙂
I thought about what would we bring to make and I had made a batch of bacon jam for the kids to try in grilled cheese the week before.
The Bacon Jam Grilled Cheese were insanely yummy and so we went with that.
So yummy my FB page had things like "So, I need your grilled cheese bacon jam recipe. Like, need it.
NEED IT. Please?" on it and we even got a non-bacon eater to eat it.
I know non-bacon eater.
And I had a version on here before with the over the top burger I made but that version had bourbon and I have some non-drinkers on the team so I made a slightly different version for them.
But seriously, make the jam and put it in some grilled cheese.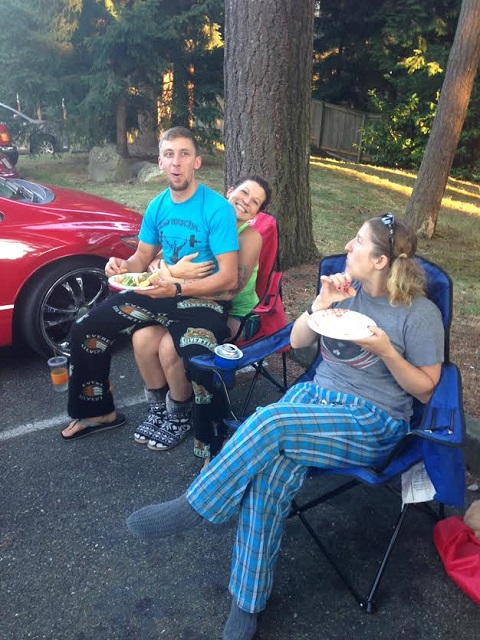 Please note the Wile E. Coyote slippers that were awesome.
I'm in none of these photos since I was the only one taking photos. 🙂
For the record I had two sets of pj's.
The first was penguins that coordinated with hubby's penguin pj's but for after the game I went for an all cupcake flannel pj look.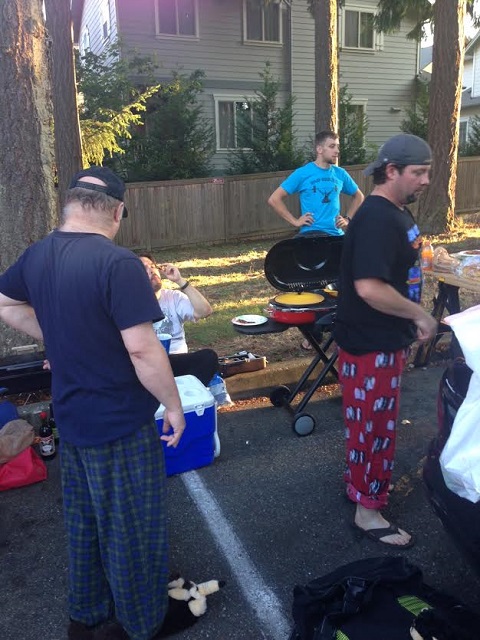 And yes that is my hubby wearing a Grillmasters of the Universe t-shirt…and yes it's epic.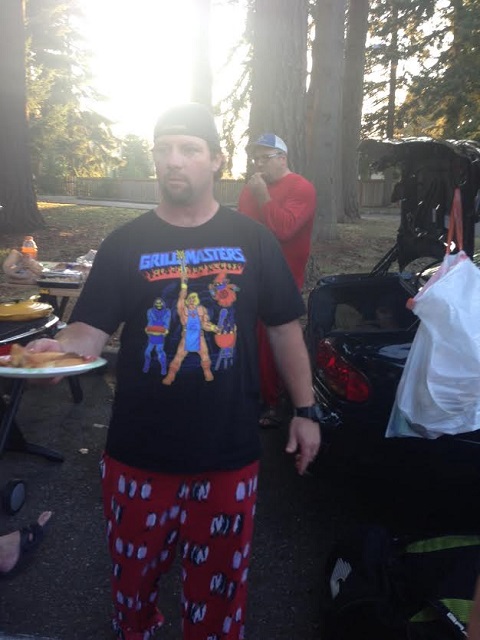 P.S. It's a great day to buy my cookbook Holy Sweet!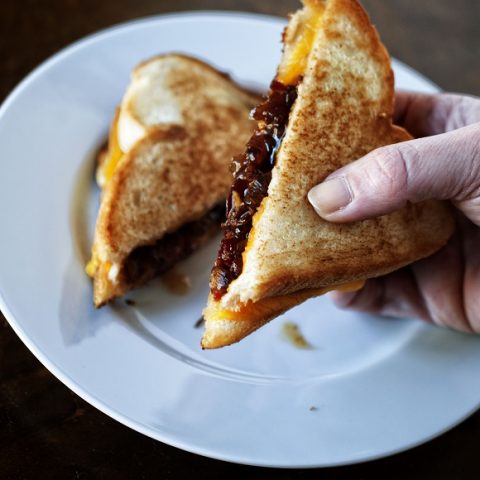 Bacon Jam Grilled Cheese
Ingredients
Bacon Jam Grilled Cheese:
1 recipe bacon jam
1 loaf of bread
1 pound cheddar cheese (or cheese or your choice)
Ghee
Bacon Jam:
1 pound smoked bacon
1 large sweet onion (such as Walla Walla or Maui)
2 TBSP minced garlic
¼ cup apple cider vinegar
½ cup brown sugar
¼ cup apple juice
Salt and pepper to taste
Instructions
Cut bacon into 1 inch pieces.
Cook the bacon in a large saucepan (I used my Le Creuset) and cook down until the bacon is crisp and fat is rendered.
Remove bacon and set aside on a paper towel to remove some of the oil.
Discard all but 1 TBSP bacon fat (and by discard I mean add to your bacon fat jar that hopefully you keep to cook with).
Add the onions and cook until tender and become translucent in color.
Add the bacon back along with the remaining ingredients and reduce to a low simmer.
Let the ingredients cook down until they for a syrup or jam like consistency, this will take about an hour or so.
To make the sandwiches:
Place a pan on your hot grill or on your stove top over medium-high heat.
Brush with ghee (you can find at Trader Joes or just use butter) and place a piece of bread down with a slice of cheese, some bacon jam, and then another slice of cheese.
Top with another piece of bread.
Cover pan with a lid to help cheese melt. Don't walk away or your bread could burn.
When bottom side is browned, flip and cook other side until golden brown.
Serve warm.
Want More Meal Ideas?