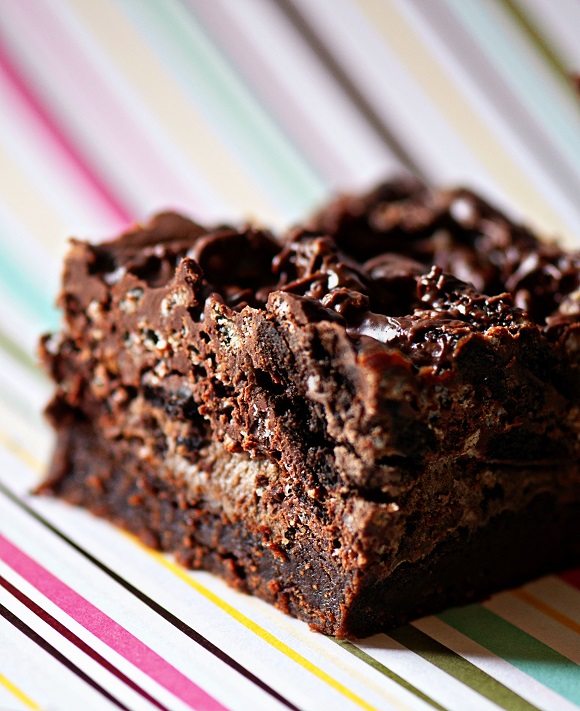 I had just finished my junior year of high school going into my senior year. Senior year. The year you have pretty much been waiting for your whole childhood life. Everything great is supposed to happen your senior year, just ask the teen movies…I mean Ferris Beuller's Day off alone taught me I was going to have an epic senior ditch day. It's also the year you are supposed to figure out what you want to do with the rest of your life.
We had just been a couple weeks out of school and my little group of friends and I went to see Dead Poet's Society. The girls in our group all wanted to see it because we all thought the boys in the movie were so cute, because they were. I had been throwing the idea around of being a high school Spanish teacher, before that (aka the majority of my time on Earth up until then) I had wanted to be a marine biologist who studied Commerson dolphins and/or sharks.
The movie moved me in more ways than I could ever put into words. I walked out of the theater wanting to shout "I want to teach". And immediately that is what I set out to do. The schools I was previously thinking about (mostly California schools with Marine Biology emphasis) went out the door and I started to search for the schools with the best teacher programs, which luckily at the time one of the top rated ones was right in state (lucky because I went on scholarship). I knew within two months of being in college that I no longer wanted to teach Spanish (though it was one of my minors), I switched to Elementary Education, but a teacher I still wanted to be, and Dead Poet's Society was the movie that pushed me in that direction.
Many people are upset that Robin Williams took his own life, include me in that group. Hopefully out of all the bad perhaps we can find some positive and take a good hard look at mental health in our country, especially depression. I live in the land of SAD (Seasonal Affective Disorder) that many get due to lack of sunshine in our area, I personally have never had it but I know a lot of people who do. I have had many a friend who has suffered from Post-Partum Depression after their babies as well, which has become more mainstreamed luckily and more and more women are getting help.
There's a trend I'm not so keen on as of late. The idea of just decide to be happy and you will be. Awesome. Except for that one small problem…it doesn't really work that way. Oh sure if you are a person who is not truly suffering from depression or maybe suffering from situational depression surly you can benefit from shifting your thoughts. I fully believe that thinking positive does have positive outcomes, it's why I meditate and say mantras in the morning. But unfortunately when you are suffering more severe forms of depression it's often a brain chemistry issue causing the depression…one that requires medication. And while exercise and food choices can improve your mood it isn't going to change your brain chemistry…work on finding medication that works for you. Don't give up because just a few weeks into it you can't find a medication that works for you.
I fear this trend of just BE happy and you will be makes it even harder for people to come out and admit they are suffering. If you personally are suffering please reach out…people care. I care. Or if you are not suffering but notice changes in your friend and suspect they are depressed just let them know you are there for them. I know I'm certainly suffering from situational depression right now with the stress of the dogs health issues and the best thing is when people just reach out and simply know they are thinking of me and CCS.
Two things that can cheer me up are peanut butter and chocolate. When I saw that Oreo came out with a Reese's PB Oreo I was all over it. They are good on their own but I knew I had to take them over the top. These brownie bars do the trick!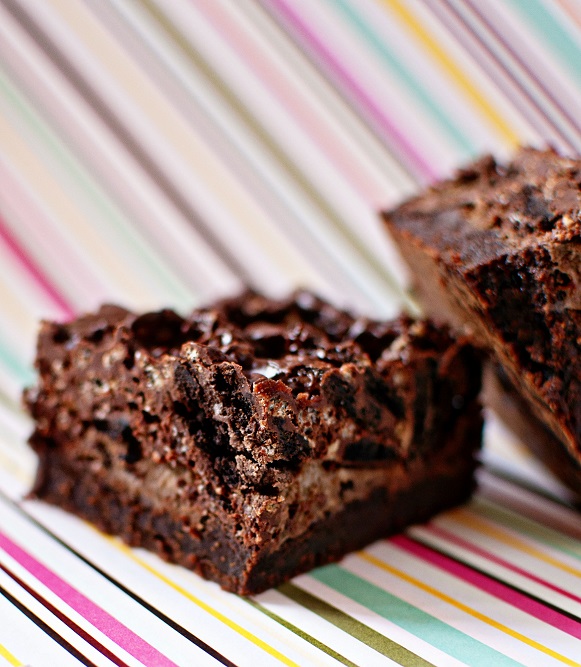 Reeses PB Oreo Crunch Brownie Overload Bars
Ingredients
1 box brownie mix (not family sized), prepared according to package directions in a 8x8 pan
24 Reese's Peanut Butter Oreos, chopped
2 cups semi-sweet chocolate chips
1 TBSP unsalted butter
1 ¼ cups Chocolate Dreams Peanut Butter (Peanut Butter and Co makes it)
1 cup crispy rice cereal
1 tsp. vanilla (I used Rodelle)
1 tsp. salt
Instructions
Prepare brownies according to package. Pour in to in an 8x8 pan that has been sprayed and lined with parchment paper or foil.
Bake brownies according to package directions.
Let brownies cool.
Next in a large saucepan combine chocolate chips, Chocolate Peanut Butter, and butter and cook over medium heat until all has melted. Keep stirring so that chocolate does not burn.
Stir in vanilla, PB Oreos, and cereal until evenly combined.
Pour over brownies and smooth. Chill until chocolate is set, about 2 hours.
Cut into squares to serve
Store airtight for up to 3 days. You can store these at room temperature or in refrigerator.
Recipe adapted from Cookies and Cups
https://www.sweetrecipeas.com/2014/08/13/reeses-pb-oreo-crunch-brownie-overload-bars/