This Red Velvet Cherry Dump Cake is a super easy dessert made from literally dumping the cherries in a pan and topping it with red velvet cake mix.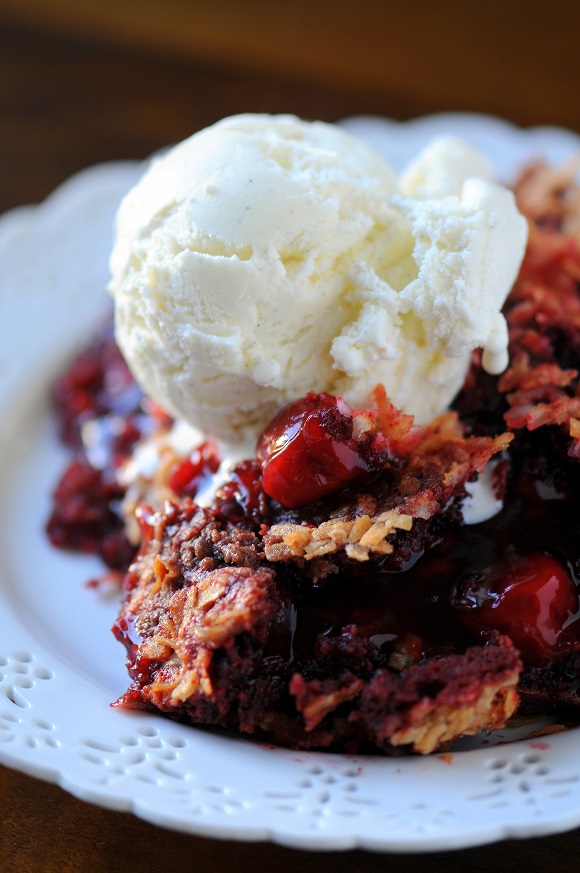 Just like the cake I'm going to just dump random stuff.
If you don't follow me on Instagram you probably want to by this weekend.
Just saying.
And no, not the wedding (but that's way soon too).
I was cleaning out things.
And by cleaning out things I mean going through things and then finding something and wasting hours going through it and getting nothing really cleaned out.
I found my copy of Yoga for Chickens which I forgot how funny it is.
If you have a yoga friend in your life you should pick it up. It's one cent some places.
Good news…I'm living forever. See why….here.
I went to do something crafty the other day and glued my fingers together.
A good reminder that I am not crafty.
I'll stick with gluing my fingers together with frosting.
A couple people have asked what Amazon Affiliate is as they see it at the bottom of my post from time to time.
Basically if you follow the link and buy that I get a tiny percentage of the sale.
If you follow that link and don't buy it and browse and buy something else I get a tiny percentage of that sale.
It doesn't cost you anything and you end up supporting the site.
And if you just know you are going to buy something on Amazon if you just go to the sidebar and see the Amazon link this site would benefit from anything you bought through that link.
It's an easy way to help the site if you are an Amazon shopper. 🙂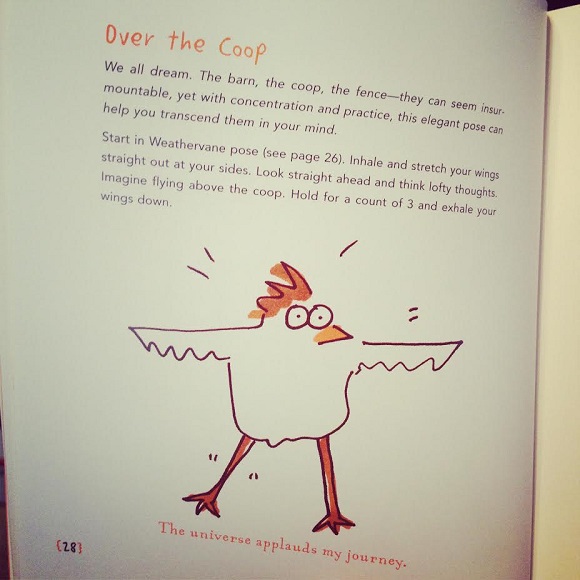 Now onto the Red Velvet Cherry Dump Cake.
I had some extra cake mix left over from one of my last Tablespoon assignments and decided that it needed to be a dump cake.
And I was right.
While I love dump cake in general, I've never made an all cherry one or one with red velvet.
All good choices.
You can omit the coconut and add chocolate chips if you would like.
I just really like coconut in my dump cakes.
Or you can add nuts.
It's kind of black forest like and yet not really (I realize that makes no sense at all).
This would be a great Valentine's Day dessert fyi.
Last but not least…it's a great time to order my cookbook. 😀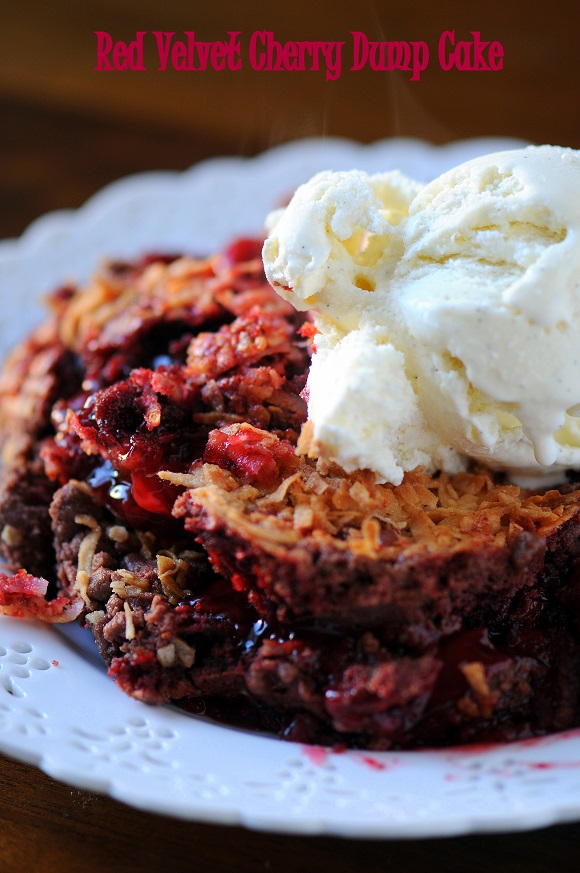 Want more Dump Cake recipes?
Peach Blackberry Oatmeal Cookie Cobbler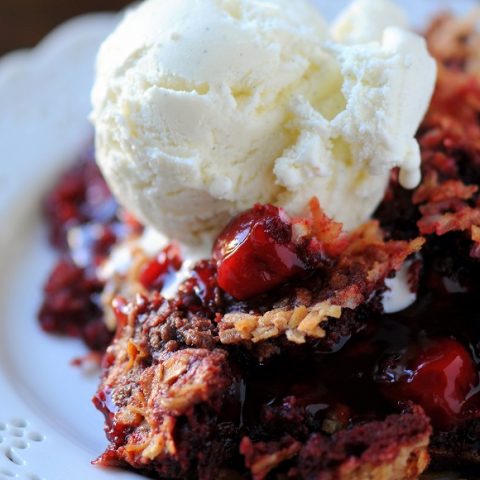 Red Velvet Cherry Dump Cake
Ingredients
1 box Red Velvet Cake Mix (I used Betty Crocker)
2 cans (21 ounces each can) cherry pie filling
8oz (1 cup) unsalted butter, melted
1 ½ cups sweetened coconut
Instructions
Heat oven to 350F.
Spray a 9×13 inch pan with baking spray.
Dump the two cans of cherries into the pan.
Spread with a spatula to make even.
Sprinkle cake mix over the cherries, doing your best to evenly distribute the mix.
Pour butter evenly as best you can over the cake mix.
Sprinkle the coconut on top of the butter covered cake mix.
Bake for 50-60 minutes.
Remove from oven.
You can serve dump cake warm or cold. I prefer mine warm for dessert and cold for breakfast. 🙂
Serve with ice cream or whipped cream for extra yumminess