This Apple Pie Dump Cake is a super easy and yummy way to have apple pie without all the work with a crispy pecan top.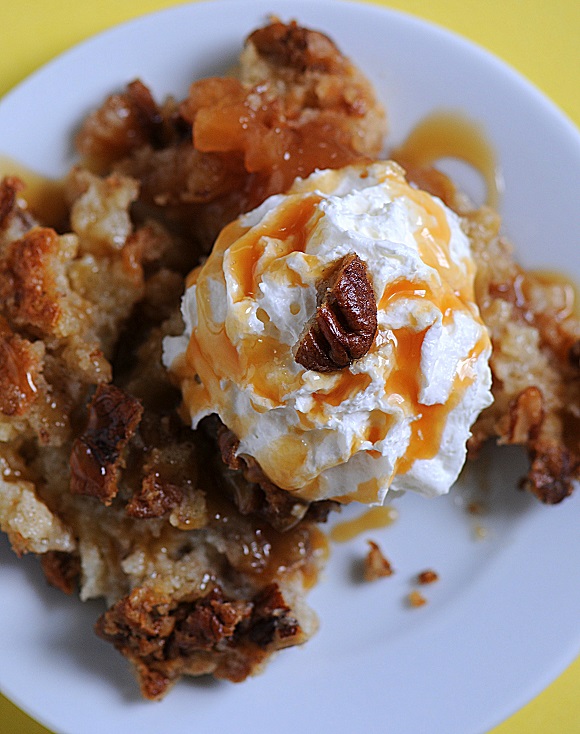 1. Next week I have jury duty (sense my excitement).
For five days or for the length of a trial.
I never get picked for trial.
Never get picked.
Ever (I've been summons 17 times).
Never picked.
Not once.
My parents were both police officers.
Someone in my immediate family was the victim of a violent crime.
I was a rape victim counselor in college and according to my dad's friend that worked in the DA office they never pick overly educated people (I have way too many useless Masters degrees).
So look for me to be wasting a lot of time on Facebook, Pinsterest,  and Twitter next week as I sit in the jury waiting room.
I just hope they have a plug somewhere! If not lots of reading.
Which will make me more educated and then even less desirable…a vicious cycle I tell ya. 😛
2. I'm jealous that Cookies and Cups, Bake at 350 and Confessions of a Cookbook Queen all had a bake with Candy Bar week and I missed out.
Maybe they knew I have a problem with eating the candy before it actually makes it into the dessert. 🙂
Anyway you should head over and see what they are doing this week, it's fun.
3. Domino Sugar was nice enough to give me a shout out on their Facebook page so if you are here from them…welcome.
I actually worked with Domino about four years ago when I made these Tiramisu Sandwich Cookies for them.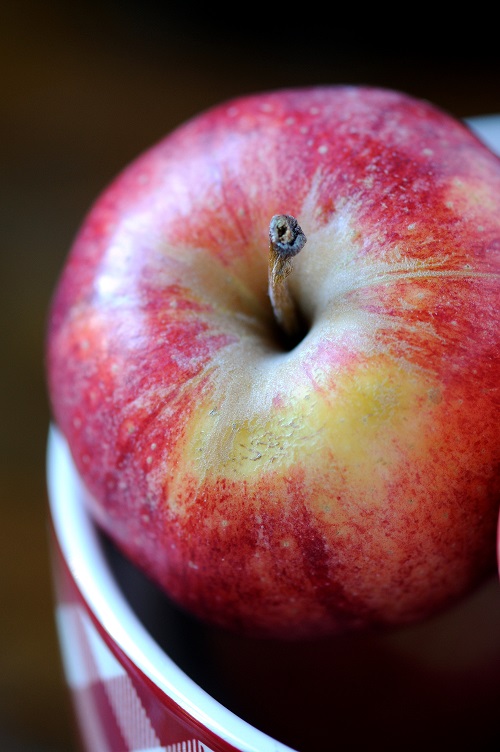 4. If someone has a great recipe involving Banana Liqueur let me know.
I had to buy a bottle for a Tablespoon post and now have a large bottle (no small bottles sold in my area) of the stuff.
And no, don't tell me to just shoot it.
5. I am just not in the mood to bake or blog as of late.
Not sure why.
Well I kind of do, turns out I have a vitamin deficiency so that's kind of made me tired.
The other reason I think I just got spoiled by having my mom cook food that when I came home I just wasn't really in the mood to bake/cook.
Except for dump cake.
My mom made us dump cake while we were there but the majority of it was eaten by others (Boo) and so when I got home I still wanted some.
Normally I gorge myself on it for days…but only got one extra serving this go around.
I had no cherry pie filling in the house.
But I did however have apple pie filling.
So Apple Pie Dump Cake it is!
Not your normal kind, it was the kind you used for Danishes.
I thought I would use it one day…I didn't, well until now.
So my apples are way more chopped up than the kind you probably get at the regular store and that is totally fine.
Dump cake is not pretty.
But darn is it tasty.
It's also super dangerous for me to have in the house.
I will not be lying if I say that half this cake went into me, ¼ went into my husband and the other ¼ we threw out because we kept eating it.
And as always it's a great day to buy my cookbook.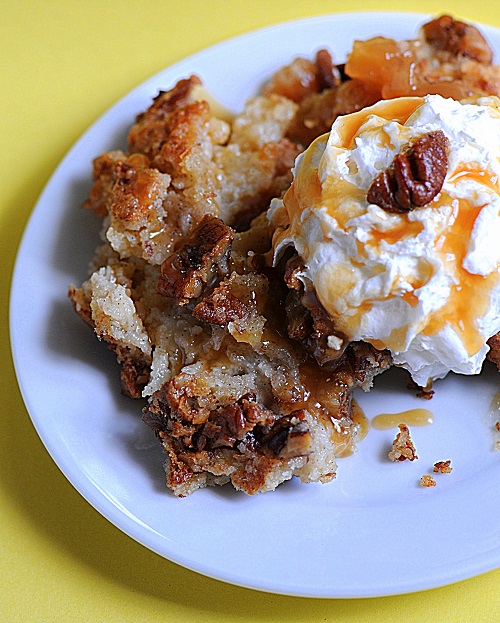 Want More Dump Cake Recipes?
Apple Pie Dump Cake
Ingredients
1 (20 ounces) can crushed pineapple, undrained
1 (21 ounces) can prepared apple pie filling
1 (18.25 ounces) box vanilla cake mix (I used Trader Joe's)
2 sticks unsalted butter, melted
½ cup chopped pecans (optional)
Instructions
Preheat oven to 350 degrees F (325 for glass baking dish).
Butter a 9 by 13-inch baking pan.
Dump undrained pineapple baking dish or pan and spread it out evenly.
Using a spoon, dump globs of apple pie filling evenly on top of the pineapple.
Sprinkle the cake mix evenly over the apple and pineapple layers.
Pour butter evenly over cake mix.
Sprinkle nuts if using them.
Bake for one hour.
Remove from oven and let cool for 20 minutes.
You can serve either warm or cold. Serve with ice cream or whipped cream.
Yield: about 10 to 12 servings (or two if I am eating it)