This Spiced Rum Tropical Dump Cake with pineapple, mandarin oranges, and coconut is a super easy dessert to bring to any adult gathering.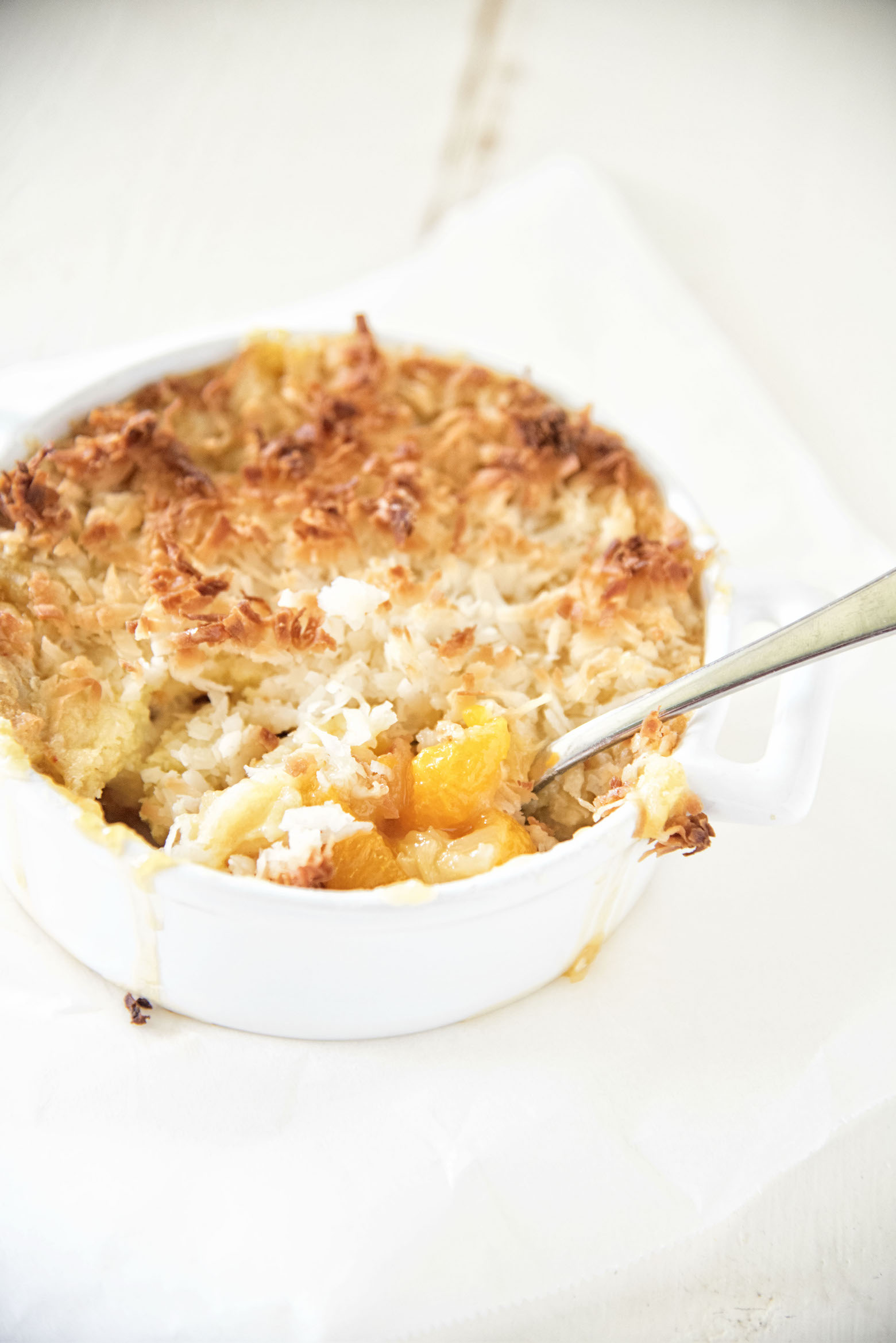 In my opinion, I feel that dump cake was invented when someone was moving and wanted to clean out their pantry.
Also feel it was invented for those that have husbands (or kids) who say oh there is a potluck at work.
And you say when?
They say tomorrow.
You shake your head because it's 11pm and you were getting ready to go to bed.
Luckily dump cake was invented.
There have been a variety of dump cakes and dump cookie cobblers on this blog.
For two main reasons: they are super easy and super tasty.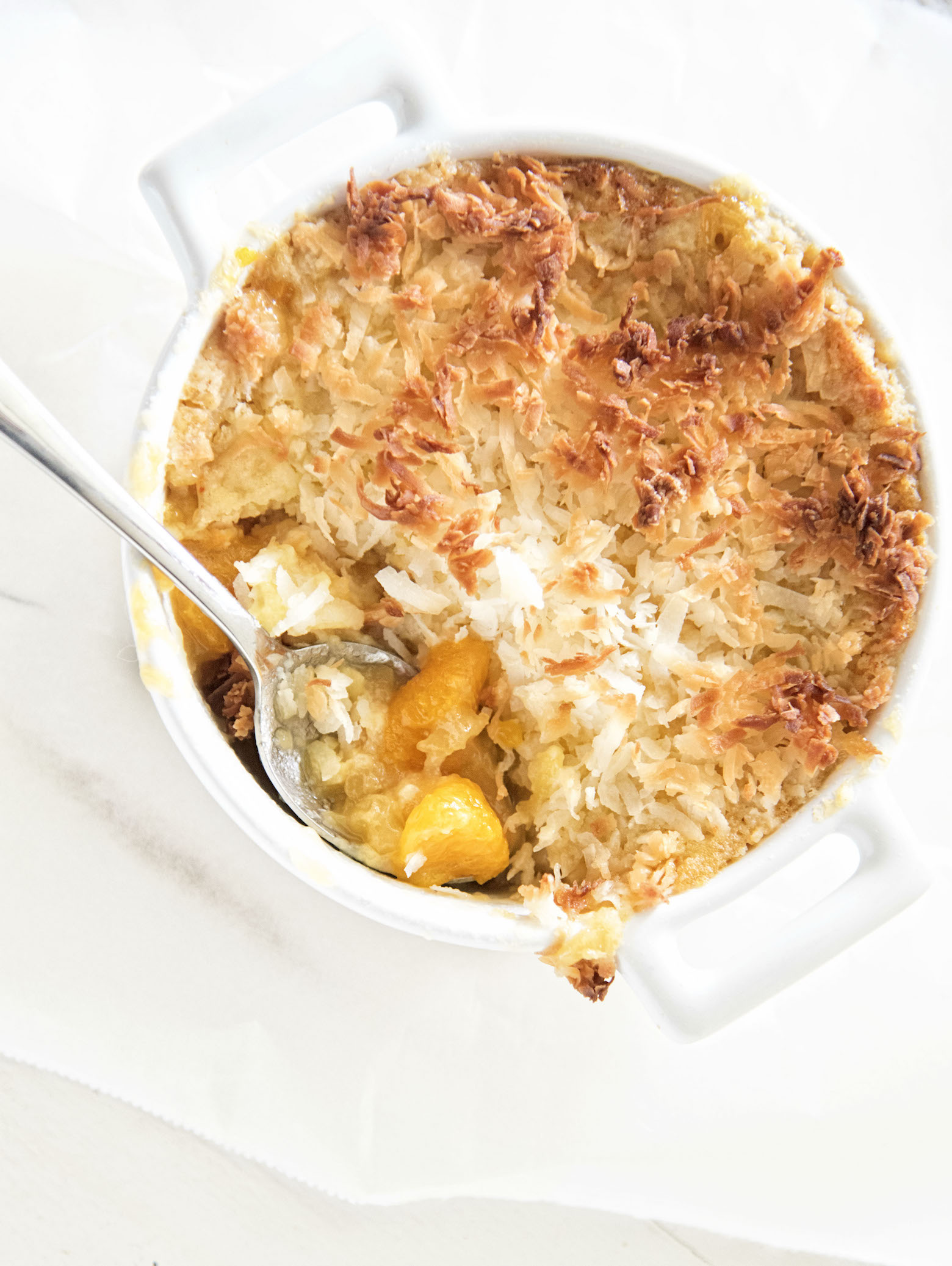 I remember the first time I say a dump cake.
And I gave my mom the you've got to be kidding look.
Only to eat like half the pan myself.
Total confession: I rarely make them unless they are going somewhere else…because I will eat the whole pan.
At least I recognize I have a problem. 😀
Decided to go with a tropical theme because I could use a little sunshine right about now and so could most of the country.
The second reason is I just watched Semi-Pro which I love that movie.
My hockey team says the quote "Let's Get Tropical" all the time and so I just decided to go with it.
This Spiced Rum Tropical Dump Cake is spiked with rum.
You can skip it.
But where is the fun in that?
And as be sure to buy my cookbook.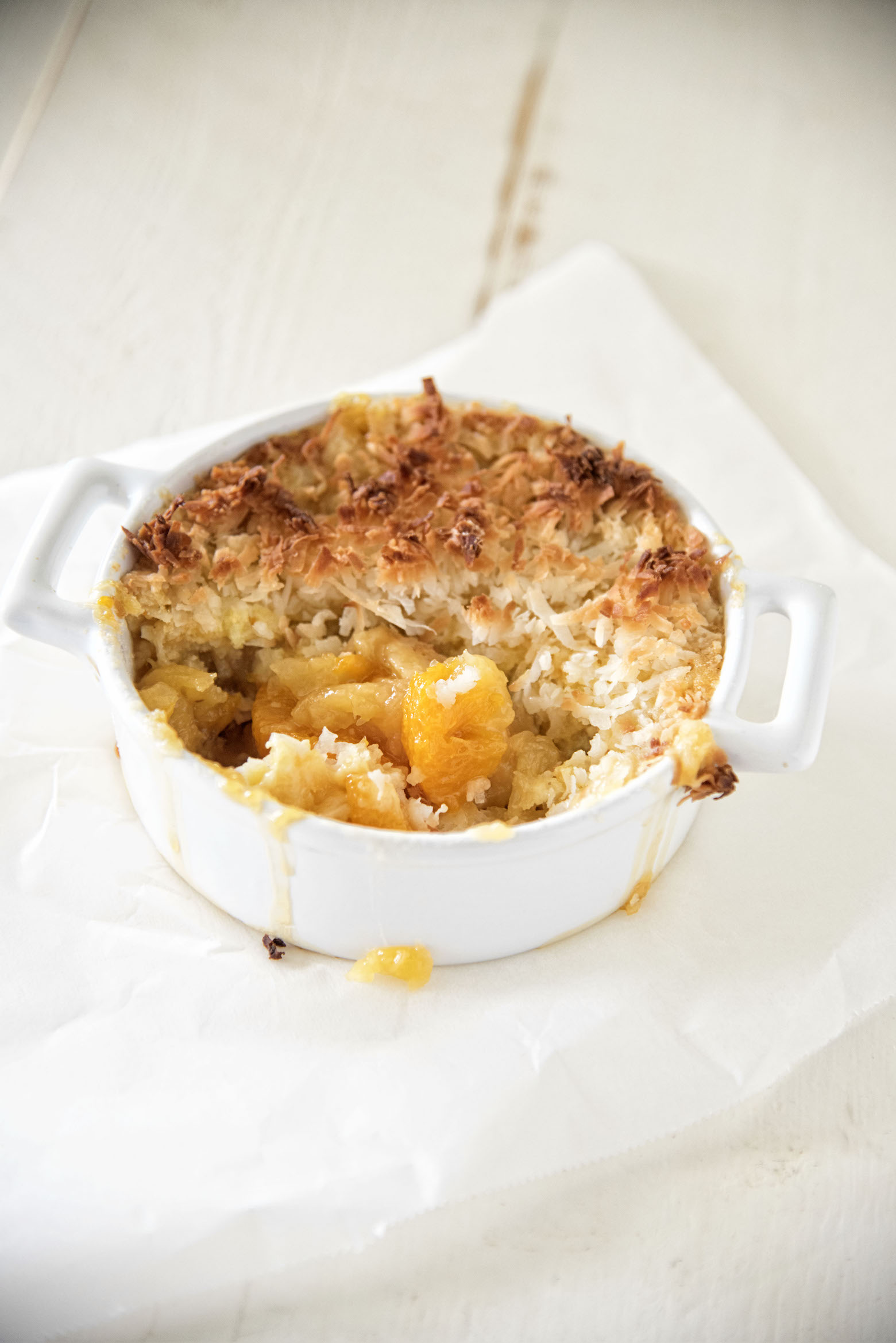 Want More Dump Cake Recipes?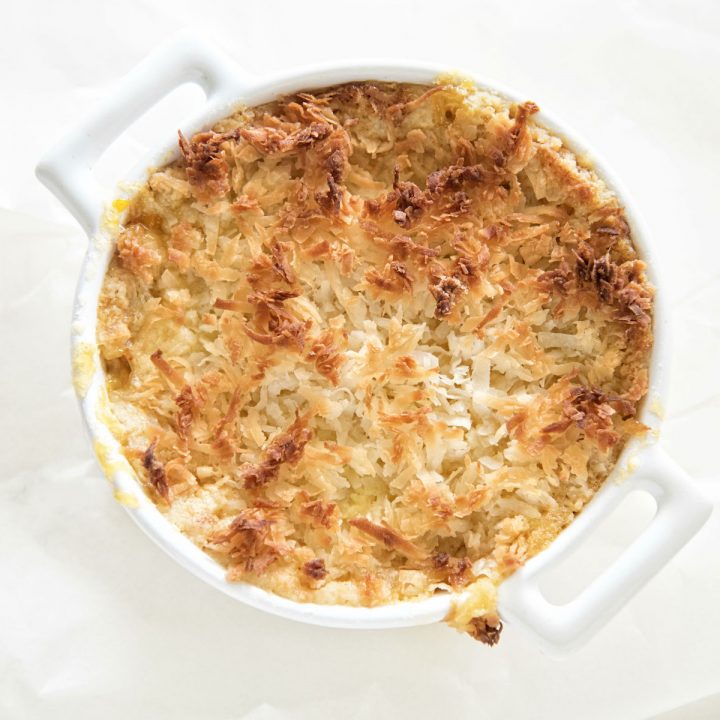 Spiced Rum Tropical Dump Cake
Ingredients
1 (20 oz) can crushed pineapple, not drained
1 (15 oz) can mandarin oranges, in light syrup, drained
1/3 cup spiced rum
1 box yellow cake mix
1 cup unsalted butter
1 1/2 cups sweetened coconut
Instructions
Preheat oven to 350F.
Spray a 9x13 inch pan with baking spray.
Dump the can of pineapple and can of mandarin oranges into a large bowl.
Mix in the spiced rum.
Pour spiked fruit into the pan and spread with a spatula to make even.
Sprinkle cake mix over the fruit, doing your best to evenly distribute the mix.
Drizzle butter evenly as best you can over the cake mix.
Sprinkle the coconut on top of the butter covered cake mix.
Bake for 50-60 minutes.
Remove from oven.
You can serve dump cake warm or cold. I prefer mine warm for dessert and cold for breakfast. 🙂
Serve with ice cream or whipped cream for extra yumminess.