These Cracker Toffee Peanut Butter Cups are super easy to make and a perfect candy to give away as holiday gifts or keep for yourself.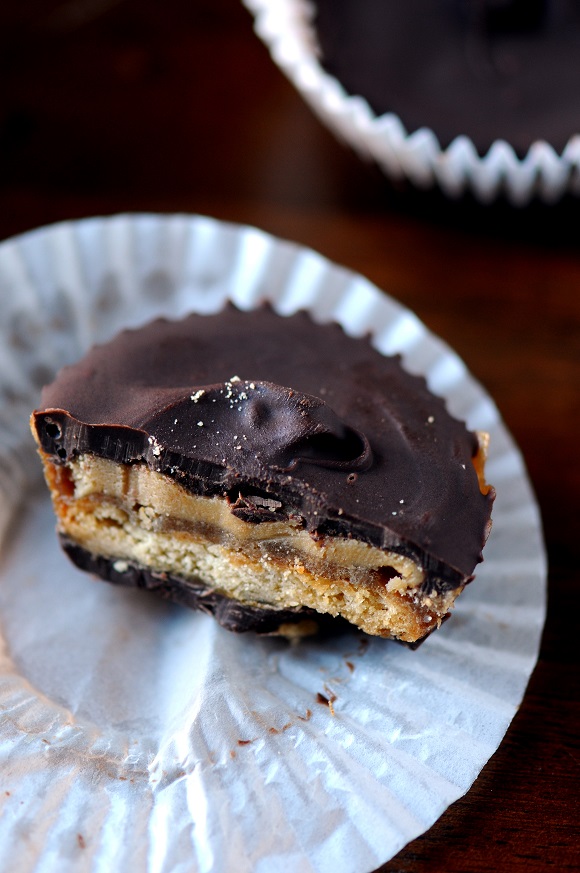 Friday Five:
1. I've become that person.
That giddy, annoying, I'm getting married in X amount of days person who tells people that.
I even have a countdown on my phone.
Perhaps it's my upcoming Bridal Shower or RSVP's coming in that are fueling it.
Or maybe it's just me cute honey bunny fiance that is doing it. 😉
2. Oreo made Cookie Dough and Marshmallow Treat cookies.
Other bloggers got sent some and I didn't.
I pouted.
They are sending me some now.
I'll let you know what I think.
3. Speaking of new products I thought I would love the Butterfinger Peanut Butter Cups.
Yeah, not so much.
My fiance likes them.
Everyone else does too.
I guess I'm the weird one.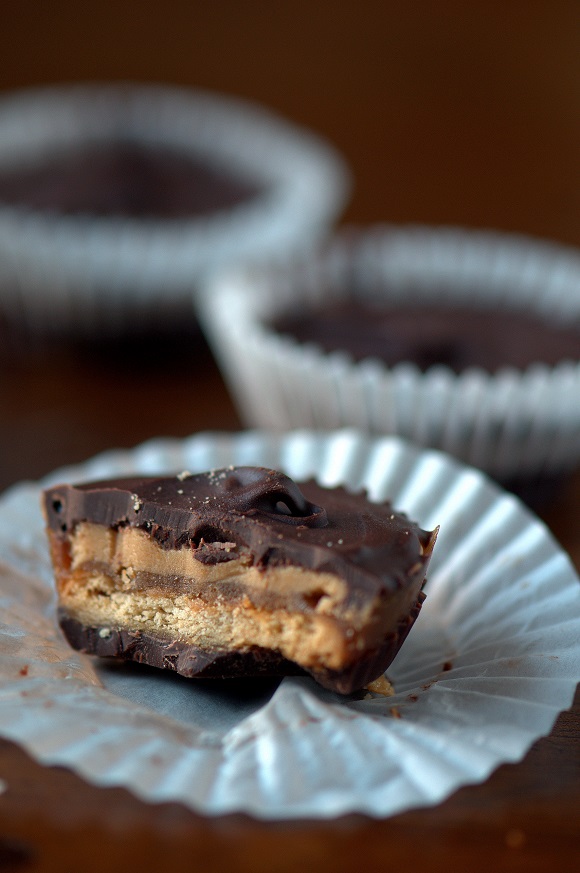 4. The cost of stamps is going up FYI.
I learned this when buying stamps for the wedding invites. 🙂
5. I'm always a day behind normally.
I found out (from seeing other blogs of course) that today is National Peanut Butter Day.
So I rushed to figure out what to make (as well as make sure it was portable to take to the hockey team tonight for snack).
I have a serious…and I mean serious weakness for cracker toffee.
I rarely make it because I really can't stop eating it.
But I thought why not make it into a peanut butter cup.
Cracker Toffee Peanut Butter Cups.
That was a good thought.
If you can't find the Back to Nature crackers and use Ritz you will need to use regular muffin pans (and therefore will need two muffin pans).
You could honestly stop at just the crackers and be good but of course going to the extra effort is even better.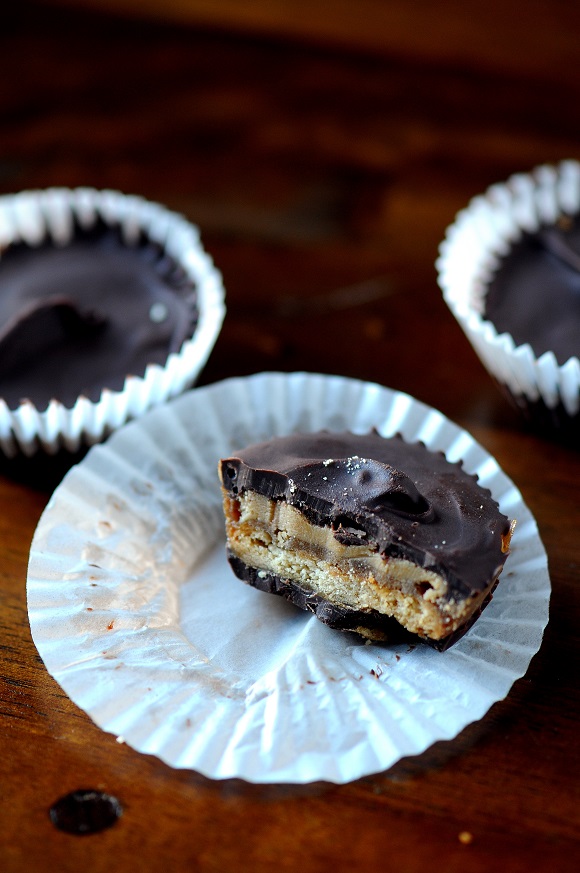 Want More Cracker Toffee Recipes?
Gingersnap White Chocolate Cracker Toffee
White Chocolate Candy Cane Cracker Toffee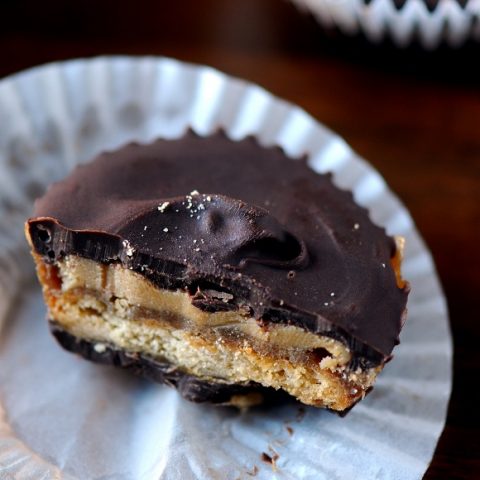 Cracker Toffee Peanut Butter Cups
Ingredients
For the Crackers:
24 round crackers (I used Back to Nature because they are smaller)
½ cup unsalted butter
½ cup brown sugar, packed
For the Cups:
1 cup melted chocolate, divided
1 cup peanut butter (I used Peanut Butter and Co's White Chocolate PB)
1/3 cup powdered sugar
¼ cup unsalted butter, at room temperature
Instructions
For the crackers:
Spray a mini muffin pan (with 24 cups) with baking spray (if using full size crackers use two regular muffin tins).
Place a cracker in each one.
In a small saucepan bring butter and brown sugar to a boil.
Once boiling, remove from heat.
Carefully divide it evenly on top of the crackers. A spoon works best for this.
Bake at 350F for 8 minutes.
Remove from oven and let cool. You can place in fridge to speed up process.
For the PB cups:
While crackers are cooling.
Melt ½ of the chocolate in either a microwave or double boiler.
Place chocolate into a piping bag (makes it way easier).
Lay out 24 mini muffin liners (or full size if doing Ritz).
Evenly distribute the chocolate throughout the 24 liners.
Place the cooled cracker on top of the chocolate and push down. Repeat for all 24 cups.
Put in fridge while you make the peanut butter filling.
In a medium bowl, mix together the peanut butter, powdered sugar, and butter until smooth and all the ingredients are fully incorporated.
Take cups out of fridge and pipe or spoon peanut butter mixture evenly between the 24 cups.
Put back in fridge.
Melt the remaining ½ cup of chocolate chips.
Remove cups from fridge and pipe or spoon the chocolate on top of the peanut butter layer.
Smooth with a spoon.
Let set up in fridge for about 30 minutes and enjoy.