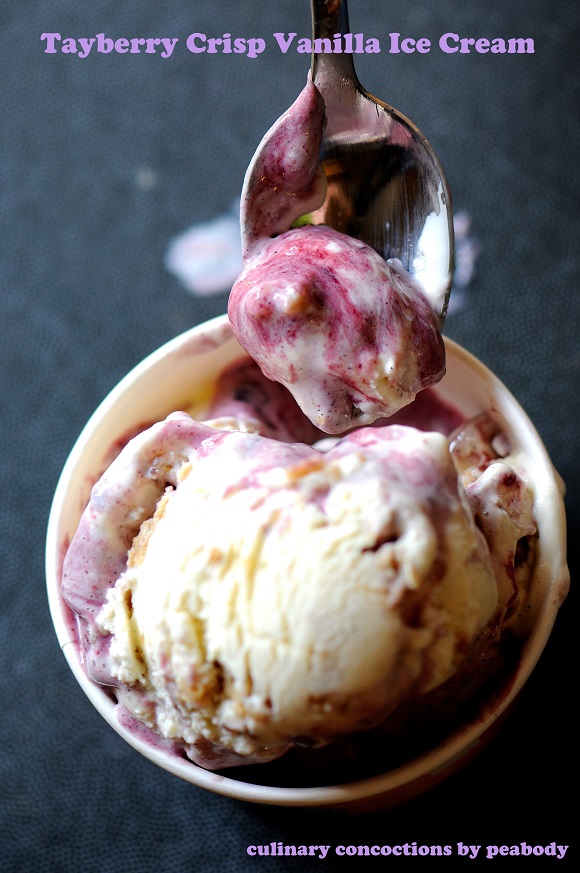 I know you are looking at this and thinking another ice cream recipe woman??? Yes, another one. And if you don't own an ice cream maker yet you need to get one. Seriously. Plus it's hot. Just making the crisp for 30 minutes made the house way too warm.
Hope everyone who celebrates it had a nice 4th of July. We did something this year that we don't normally do we had the dog do a 4K.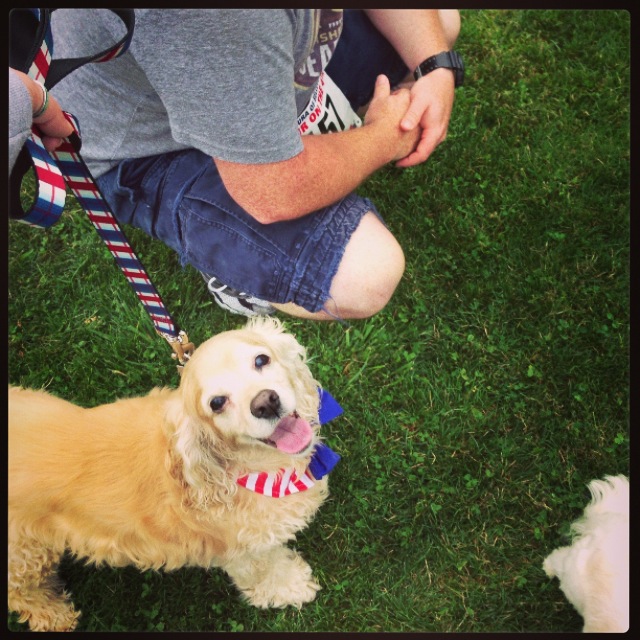 She was a good little trooper and did her 2 and ½ miles to help the humane society. Mostly she just wanted the bacon we discussed about her getting at the end. 🙂
We didn't even stay up for fireworks this year. Too tired from getting up early to do the 4K. Ahh, we are getting so old.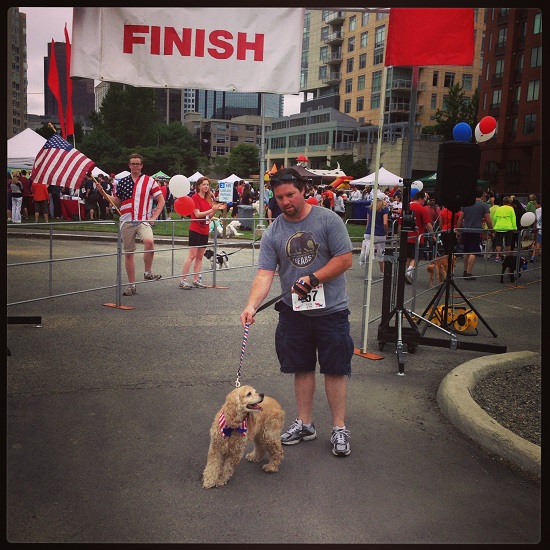 (Check out Mr. Sassy Flag Man in the background he cracks me up).
I put this post off thinking/hoping my writers block would pass. It did not and I feel something needs to go up. So hopefully my brain will be working better next week.
If you don't know what a Tayberry is (cross between a raspberry and a blackberry) then that is sad because they are awesome and I love them. But you can sub a combo of both if you don't have tayberries in your area.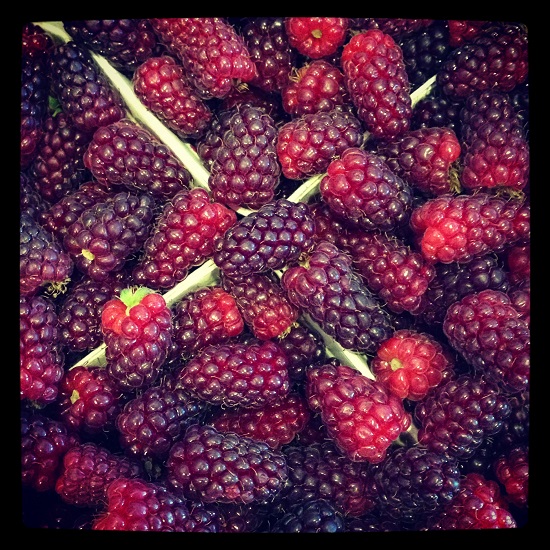 Tayberry Crisp Vanilla Ice Cream
One recipe Vanilla Ice Cream (I used this one)
One recipe Tayberry Crisp (recipe follows)
2 cups fresh tayberries (or half raspberry half blackberry)
½ cup granulated sugar
1 tsp. cornstarch
1 tsp. lemon juice
1/2 cup quick-cooking oats
1/4 cup all-purpose flour
1/4 cup packed brown sugar
1/4 cup cold unsalted butter
Place tayberries in a 1-qt. baking dish sprayed with baking spray.
In a small bowl, combine the sugar, cornstarch, and lemon juice until smooth. Pour over berries.
Combine the oats, flour, and brown sugar; cut in butter until crumbly. Sprinkle over berries.
Bake, uncovered, at 375° for 20-25 minutes or until filling is bubbly.
Let cool completely.
Make vanilla ice cream according to recipe. When ice cream has been made before its final freeze, layer one layer of vanilla ice cream, then spoon about a cup of crisp evenly over the ice cream. Then layer more ice cream. More crisp. Until you run out.
Put back in freezer and freeze for 4 hours at least to firm up.