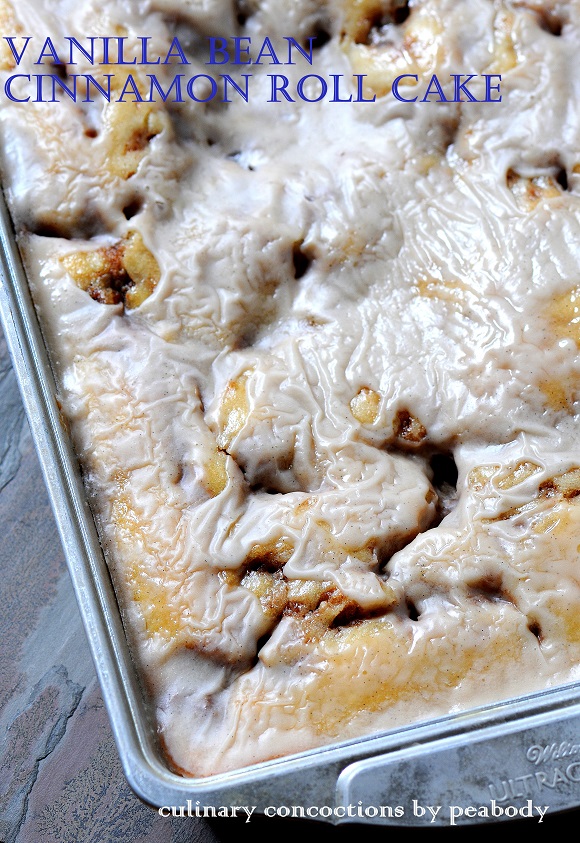 Hello 41, I'm happy to see you. I know a lot of women don't even like to admit they are my age let alone appreciate it. But I do. I appreciate being the age that I am.
Plans for the upcoming year:
Change my name. No, I'm keeping Peabody. But the last one is being updated. 😀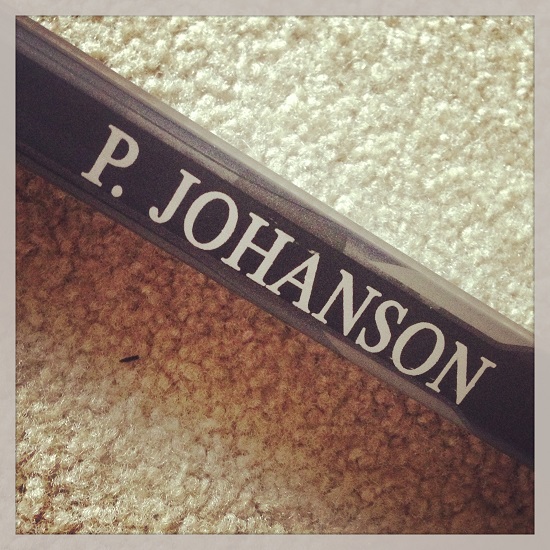 (Yes MDP is a totally sweet softie who is surprisingly very excited about me getting his last name that he went and had my hockey stick engraved…which let me tell you when you play hockey is pretty romantic)
Put out an e-book. I'm really pretty excited about it. You should be too. It's not your average cookbook. But then again what would you expect from me?
Make my bed every day. I read several places…including The Power of Habit: Why We Do What We Do in Life and Business
 (which is a book I totally love and if you are looking for an interesting summer read get this) that making your bed makes you more productive. I will admit that I suck at the making the bed. I timed it. Making the full bed with all the pillows and what not…1 minute, 44 seconds. Clearly I can dedicate that much time of my life to making my bed. I mean I have a really cool bedspread from Anthropologie it should get some use right?
Work on my Pacific Northwest bucket list. I have lived in the Pacific Northwest for going on 9 years now and I really haven't done very much in the way of doing things that are specific to where I live. Oh sure I've been to Pike's Place, the Space Needle (though only to eat not actually on the observation deck), I've seen the Fremont Troll, but really other than that I've got a lot to catch up on.
Celebrate other bloggers. Food bloggers are amazing people. I find for them to be some of the most generous people around. For real. And kind. Just last week Zainab of Blahnik Baker was kind enough to tell me that my blog makes a difference in her life. Totally humbled and happy to hear that! Check out her Funfetti Ice Cream Cone Cupcakes…which let's face it are perfect for my birthday!
Figure out a style. I'm definitely getting better about this but need to really come out of my comfort zone on this one. Because I live in the comfort zone…aka hoodies and jeans.
Find a new hockey team. Not the one I play on, I'm captain, that's hard to get rid of me because of that. 🙂 But an new NHL team. No I am not leaving the Flames. Though I am crossing my fingers big time that Seattle gets the Phoenix Coyotes to move up here. But the Flyers bought out my favorite player's contract which means he is no longer a Flyer. So wherever he goes in the coming days will be my new team (please don't be Detroit, please don't be Detroit, please don't be Detroit).
Continue to try and instill self-worth and self-love to anyone and everyone willing to accept that. To anyone willing to release the guilt of what they eat. To release the hate they have towards the amazing thing that is their body. To release and recognize their inner amazingness!
And of course to continue to make yummy treats. This is a slight adaptation (I've been on a BIG vanilla bean kick as of late…and well I always am on a malt kick) of this cinnamon roll cake that I saw over on Life as a Lofthouse. Decided it looked yum and it very much was. Much easier than making cinnamon rolls from scratch but with similar flavor! Win-win!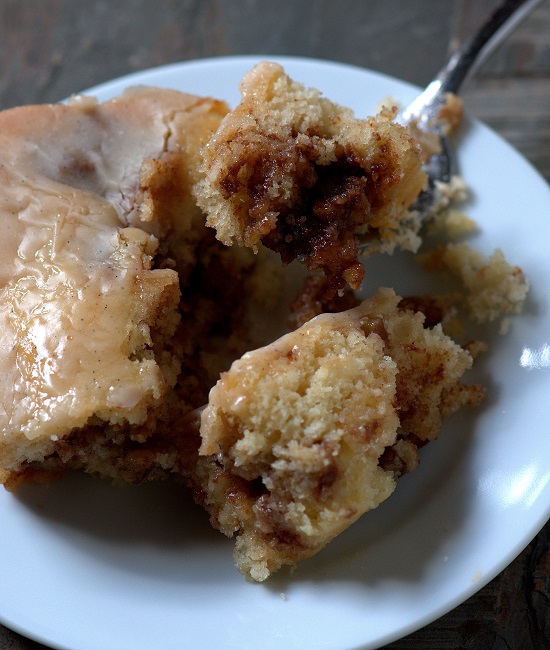 Vanilla Bean Cinnamon Roll Cake
CAKE:
3 cups flour
3 TBSP malted milk (optional)
1/4 tsp. salt
1 cup granulated sugar
4 tsp. baking powder
1 1/2 cups whole milk
3 vanilla beans (scraped and seeds removed pods reserved to make vanilla sugar)
2 Eggs
1/2 cup unsalted butter, melted
TOPPING:
1 cup unsalted butter, at room temperature
1 cup light brown sugar
2 TBSP flour
1 TBSP cinnamon
GLAZE:
2 cups Powdered Sugar
1 vanilla bean (scrapped and seeds removed)
5 TBSP whole milk
Preheat oven to 350 degrees. Spray a 9×13 baking pan with baking spray. Set aside.
Using a stand mixer with the paddle attachment add the flour, salt, sugar, malted milk, baking powder, milk, eggs, and vanilla bean seeds. Once thoroughly combined, slowly stir in the melted butter.
Pour into the prepared 9×13 baking pan.
In a large bowl mix the 1 cup unsalted butter, brown sugar, flour and cinnamon together until well combined and creamy.
Drop evenly over the batter by the spoonful and use a knife to marble/swirl through the cake. The cake batter will move around…that is fine.
Bake at 350 for 28-32 minutes or when a toothpick inserted near the center comes out nearly clean.
FOR GLAZE: In a medium bowl, mix the powdered sugar, milk and vanilla bean seeds together with a whisk. Drizzle evenly over the warm cake. Serve warm or at room temperature.
Slightly adapted from Life as a Lofthouse who got it from Picky Palate