This Banana Fudge Butterfinger Cake has a moist banana cake layer topped with thick fudgy frosting sprinkled with Butterfinger candy bars.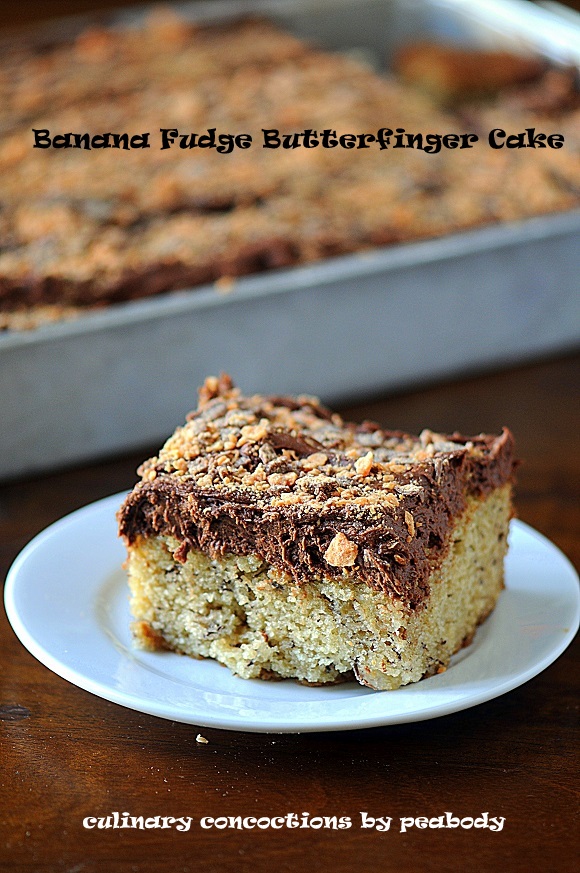 I'm not in school.
I haven't been for a while now.
For a while I was a school junkie.
I went all the time.
And I went straight until I turned 31 and moved to WA State and the UW didn't have the program I was in the middle of.
And so I stopped.
It's funny because it didn't seem like it at the time as it was just what I did, be the perpetual student, collecting degrees (that clearly I do so much with)but wow do I have a lot of schooling.
When I had to go to jury duty and they had me fill out the form it asked how many years had a gone to school.
24.
That's a long time.
That's a long time especially to end up as a food blogger. 😛
Eight years of running this blog is rapidly approaching.
Eight years.
I don't know if it's because it's been that long or because Seattle has looked like this as of late: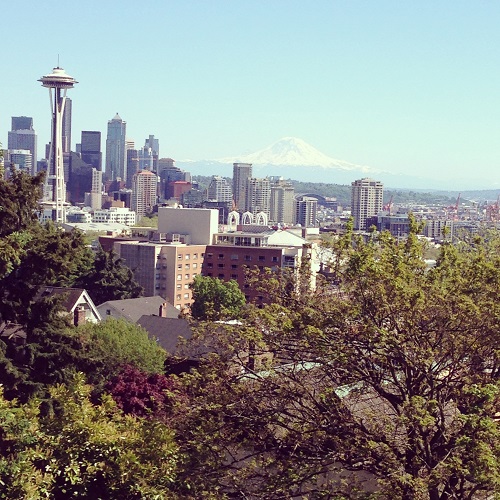 But this girl has a giant case of senioritis except the blog version.
I have bloggeritis.
It's a thing I swear.
Now unlike senioritis I don't have it because the end is in sight.
I don't plan on abandoning blog ship by any means.
But I just can't seem to get on board as of late.
I mean I've been telling myself for days that I need to write this post.
But then that meant that I would have to write out the recipe.
Write out the post and nothing got done.
I'm honestly not sure how it's getting done now.
Though that being said next week there is something that was a fun blog challenge for me so hopefully that will spark up my blogging interest again.
Maybe I'm finally turning into the turn Seattleite where when the sun comes out any and all productivity stops.
Which usually isn't a problem but we have had the sun and are supposed to continue to have the sun for quite a while.
Whether I wanted to bake or not my bananas browning heavily on the counter were giving me no choice.
So I made this Banana Fudge Butterfinger Cake that reminded me why I bother to bake in the first place.
Holy yum.
The fudge frosting is killer.
I mean killer.
That might be because TCHO chocolate sent me some baking chocolate and I used the semisweet in there.
Seriously good stuff.
Then I thought why not add crushed Butterfingers on top.
I actually found at the Cash and Carry a giant bag of crushed Butterfingers for baking.
So you know I had to buy it.
How could you not?
So yeah, make the cake.
I'd love to say that the bloggeritis is passing but I think that is lie. 🙂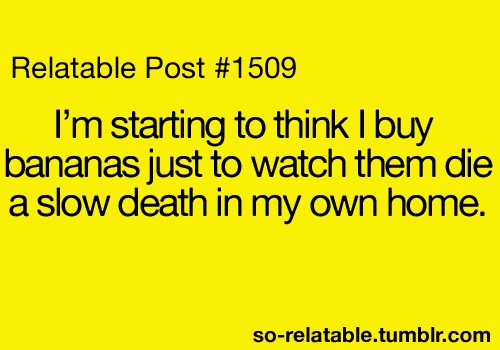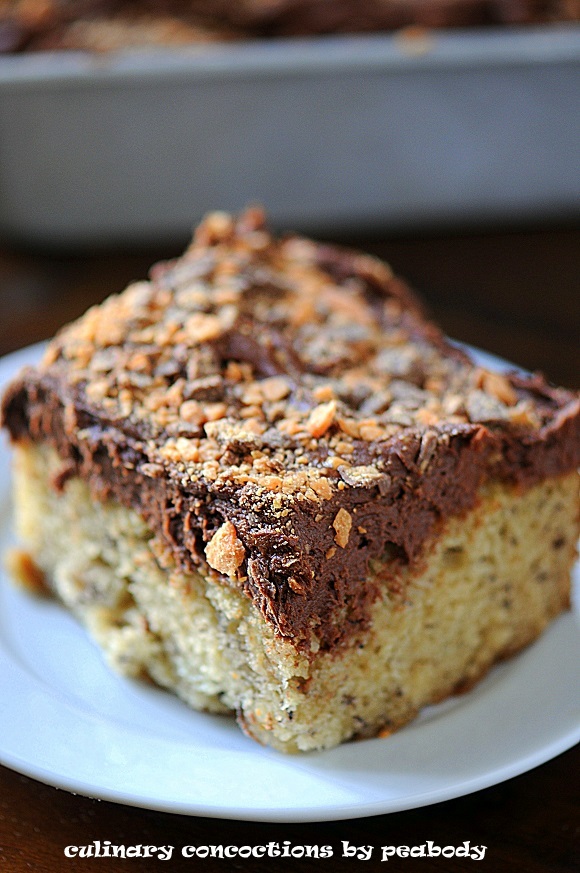 Want more chocolate cake recipes?
Chocolate Salted Caramel Popcorn Layer Cake
Chocolate Gingerbread Layer Cake
Chocolate Root Beer Float Bundt Cake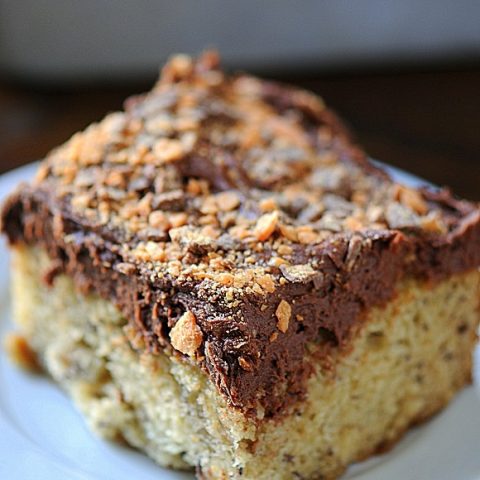 Banana Fudge Butterfinger Cake
Ingredients
For the Cake:
1 1/2 cups bananas, mashed, ripe
2 tsp. lemon juice
3 cups all-purpose flour
1 1/2 tsp. baking soda
1/4 tsp. salt
3/4 cup unsalted butter, at room temperature
2 ¼ cups granulated sugar
3 large eggs
1 TBSP vanilla bean paste (or extract)
1 1/2 cups buttermilk
Ultimate Fudge Frosting
2 cups unsalted butter, at room temperature
12 ounces semisweet chocolate, melted, slightly cool
4 cups powdered sugar
2 TBSP unsweetened cocoa powder
Approximately 4 crushed Butterfinger bars (how many is really up to you)
Instructions
For the Cake:
Preheat oven to 275°F.
Spray a 9 x 13 pan with baking spray.
In a small bowl, mix mashed banana with the lemon juice; set aside.
In a medium bowl, mix flour, baking soda and salt; set aside.
In a large bowl, cream butter and sugar until light and fluffy, about 3 minutes.
Add the bananas and beat for another 30 seconds.
Add in eggs, one at a time, scraping down the bowl after each addition.
Add the vanilla bean paste and beat for another 30 seconds.
Start with the flour mixture alternate with the buttermilk adding to the bowl. Do this until all the ingredients are fully combined.
Pour batter into prepared pan and bake in preheated oven for one hour or until toothpick inserted in center comes out clean.
I will say that I had to at the 45 minute mark make the decision to take the oven temperature to 325F and bake the remaining 15 minutes at that temp. That worked perfectly.
For the Frosting:
Using a stand mixer with the paddle attachment, cream butter and 2 cups sugar until fully combined.
Add melted chocolate and cocoa powder, and beat on low speed until fully incorporated.
Add the remaining two cups of sugar. You might need to thin it out, I never had.
This is a fantastic frosting and I don't even really like chocolate that much…yeah I know, but you could seriously bath in this.
To assemble the cake:
Once cake is cool. Spread frosting over cake.
This will be a thick layer. Do not, like my friend, tell me it is too much frosting…that is just wrong on every level.
Then sprinkle with as much or as little Butterfinger pieces you would like.